Classes
Join Louise and Nicola for an awesome collaboration, bringing together a love for kimchi and connectivity. We bring you two very different companies with one shared goal – to create healthy bodies and healthy minds.
This workshop is run by Loup Yoga, founded by Louise and The Urban Fermentary, founded by Nicola. We want to give you a day of health and happiness so you leave having learnt new things, tried new foods, stretched out the body and calmed the mind.
Guests will arrive at 10:00am to a welcome drink… homemade Kombucha, obviously. You'll have time to set up your mat and meet Nicola and Louise.
10:30 - We'll get started with the fermentation demonstration. You'll get a full lesson in making your own kimchi, including different ferments and of course, having loads of tasters! You'll get your own Urban Fermentary Kimchi to take away with you.
11:30 - We'll get onto the mat for 75 minutes of yoga. The class will be 'Yang+Yin'. We will move from a strong 45 minute practice to get you sweaty – allowing your body to detoxify – before spending the last 30 minutes in a calmer, stiller practice to allow your bodies to settle and move into the healing 'rest and digest' state. The body stops to chill, moving out of the sympathetic nervous system ('fight or flight' mode) and into the parasympathetic (the exact opposite -relaxes the body and inhibits or slows many high energy functions).
12:30 - After your fermentation demonstration and yoga session, we'll settle into a delicious brunch, made by The Urban Fermentary.
Happy Body, Happy Gut = Happy Mind!
Click here to read Louise's post about how to meditate on our Obby blog.
Did you know?
Kimchi is a low-calorie, high fiber, and nutrient-packed. It is a storehouse of a range of vitamins such as vitamin A, vitamin B1, vitamin B2, and vitamin C. It is also rich in essential amino acids and minerals such as iron, calcium, and selenium. It has an impressive assortment of powerful antioxidants and provides an additional benefit of probiotics as well in the form of lactobacillus bacteria.
Obby Guarantee
We ensure quality. If your class doesn't reach your expectations, we'll give your money back.
Very good combination and flow of fermentation demo, yoga and delicious vegan and nutritious brunch. I would happily attend another session with a different demo topic.
Calm, beautiful and elegant teacher. Thank you.
Reviews
Very good combination and flow of fermentation demo, yoga and delicious vegan and nutritious brunch. I would happily attend another session with a different demo topic.
Calm, beautiful and elegant teacher. Thank you.
Loved the space, delicious food and a relaxing yoga class whilst learning all about fermented foods! Great way to start the weekend.
A really fun workshop with great yoga, insightful learning on fermentation and gut healthy and such yummy brunch and treats. Definitely would do this again
Had a great time! And it was very interesting to learn more about fermentation and all its benefits; the yoga class was my favorite part, it was intense but very nice. A perfect way to spend a Saturday morning
Class location
Earl's Courth
51 Philbeach Gardens
SW5 9EB
London
Gallery (4)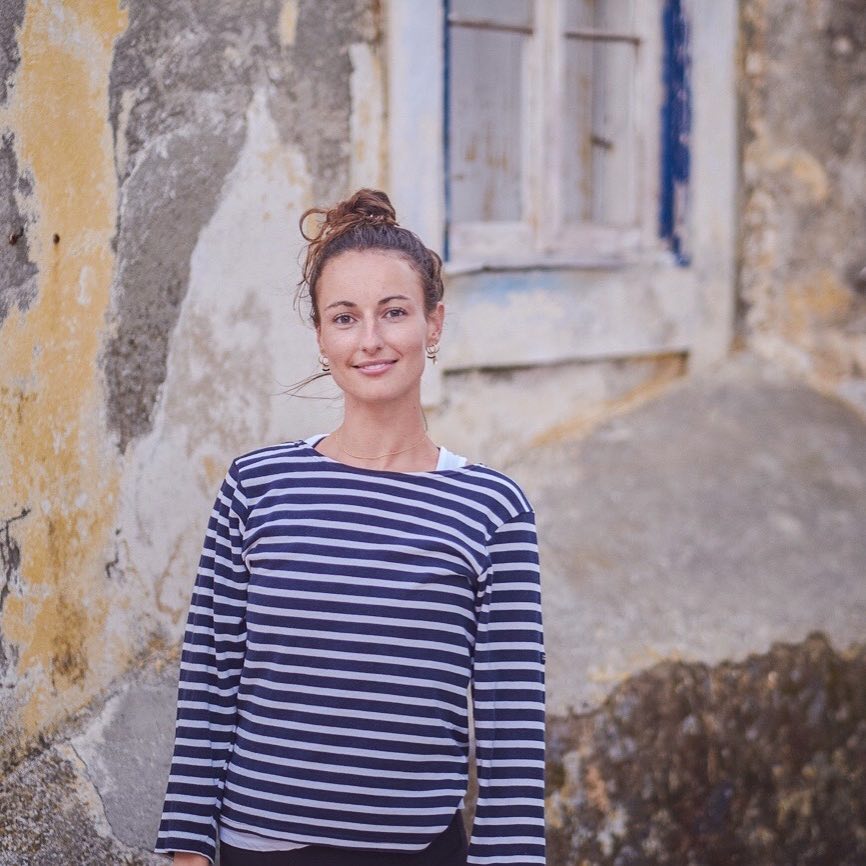 About your host, Loup Yoga
Loup Yoga, run by Louise, aims to support and encourage people to live healthily, happily and humanely. It does this through yoga, which includes the physical practice, breath work, meditation and mindful decision-making.
Many figures have influenced Loup Yoga's ideology and philosophy, cumulating in this venture. It draws on the wisdom of the yoga sutras of Patanjali, the anthropological studies of Yuval Noah Harari and Michael Pollan's insight into where nature and culture intersect. The most important aspect is to translate the wisdom and guidance available to us into practical action for tangible results.
After finishing a Master's Degree at Edinburgh University, Louise started working for the Human Rights Commission in London, before studying Arabic in Oman to compliment her job as Editor and Research Developer. On returning to the UK, Louise decided to re-focus on education. Having previously worked in special needs schools, Louise has a passion for developing the education environment to make it accessible for all. Louise worked at KIDS charity in London, developing Education, Health and Care Plans for disabled children to ensure they were receiving quality education to foster development.
Inspired by her experiences at KIDS, Louise became fascinated by education in the context of International Development, being passionate about playing her part towards the Sustainable Development Goals. Subsequently, Louise moved to Ghana with International Service to run a project fighting against disability discrimination, with a focus on sustainable inclusivity of the disabled community within education and society. Louise began practising yoga in 2015, and found it to be a transformative practice.
Despite remaining passionate about humanitarian work, Louise felt compelled to complete a 200 hour Ashtanga Vinyasa Teacher Training course with All Yoga in Indonesia, and is now working full time to spread the powerful and transformative effects of Yoga.
Notes
You'll get a free kombucha and plenty of kimchi tasters. There may be some more goodies for you to enjoy too!Please remember to bring your yoga mat, or let us know if you don't have one. Bring pen + paper to take notes on the fermentation demonstration.
Flexible cancellation policy
Any class can be cancelled and fully refunded within 24 hours of purchase. See cancellation policy.