We help teachers start, market, operate and grow their teaching business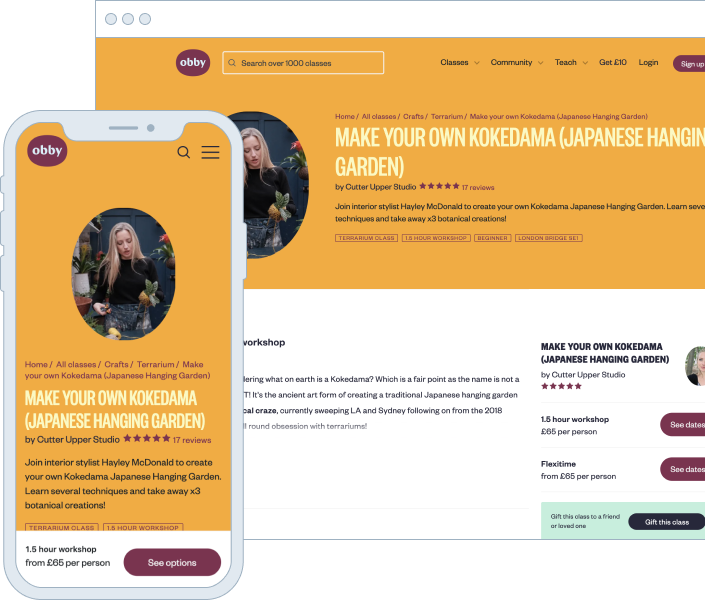 How does Obby help me start a teaching business?
Get started in no time with our Launch programme. Featuring:
Curriculum development
Pricing & timetable recommendations
Venue sourcing & support
A beautiful, customisable website
Launch & marketing support
1:1 face-to-face, video call, text and email support

Obby not only gives you the tools to start your business, they are right there next to you to make sure you succeed. You can tell they care about you.- Hayley, Cutter Upper Studio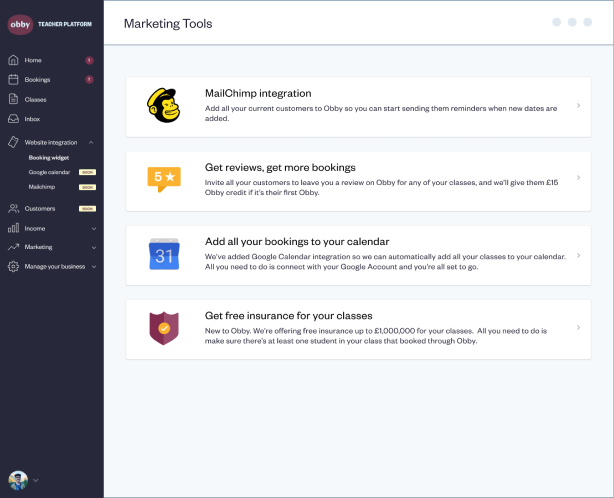 How does Obby help me market and fill my classes?
Valuable data-driven marketing guidance
Access to the Obby Marketplace and newsletter reaching 100,000+ students per month
Event presence & organisation (e.g. Affordable Art Fair)
Social Media Marketing training & automated retargeting
Launch & marketing support
Marketing tools & integrations (e.g. Mailchimp)
Obby has been amazingly supportive. At first, I felt so nervous about marketing, but the support and resources I received made me more confident.- Darren, Botanical Boys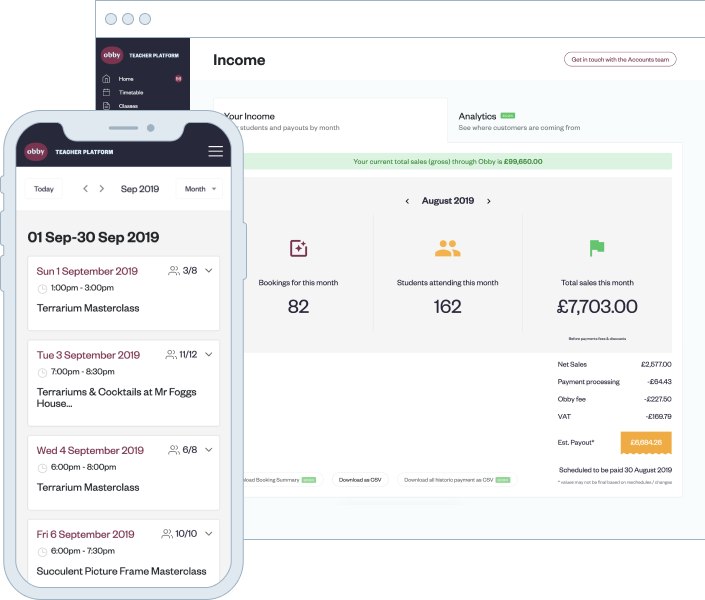 How does Obby help me operate my business?
Administrative tools to track bookings, private requests, reviews, income and more
Help understanding earnings and strategies to earn more
Real-time customer service support provided by Obby
Insurance and accounting tools
Venue space management support
Connection to a community of peers online and at in-person events

Knowing that I can rely on Obby's technical and business expertise gives me the ease and freedom to focus on my students.- Rachel, Craft My Day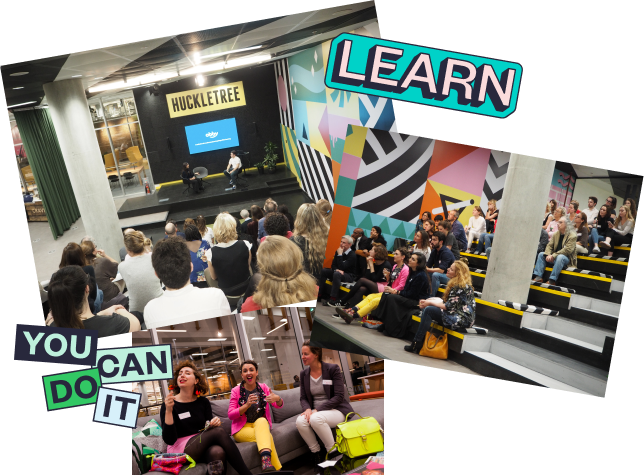 How does Obby help me grow my business?
Obby Growth Academy bootcamp worth £500
Apply for Obby Grant Funding, worth up to £2,500 per month
Council & government funding advisory
Recruiting and hiring support
Support expanding to a larger capacity, second location, or centre
I feel much more confident being backed by Obby because I feel like I am part of something bigger. Students already have trust in my classes before they even meet me.- Jodie, J&J Workshops
Obby is perfect for any stage
Where are you in your teaching journey?
I'm just getting started
Whether you are still thinking about getting started, or are ready-to-go, we can help. Launch your teaching business with Obby's step-by-step guidance and support.
I already teach classes
Whether you are an individual, or run a established teaching business, we can help you fill empty slots, grow your customer base, and operate more successfully.