Classes
Four session course
Evening
On this meditation course, suitable for complete beginners, you will learn the basics of meditation and how you can use it to benefit your life. You will be taught new techniques each week, so you can find a meditation practice that works best for you.
Week 1: Grounding and Gratitude
An introduction to Mindfulness and Meditation and its history, it's relevance in today's society and the benefits and techniques it holds. You will go over strategies for managing stress and a lack of energy.
You will focus on technique 1: Gratitude exercise
You'll then focus the rest of the class on practising and perfecting the gratitude exercise through guided meditation.
Week 2: Balancing Act
This week you will learn the art of movement and how your body can aid meditation and mindfulness. You will focus on stress management and relaxation poses whilst learning the art of balance. Balance is something we have to mast within our bodies before we can perfect it in our mind and this week we focus on how it is important to balance the major factors in your life. Work life, family life, social life and your personal/emotion life.
This week you'll focus on technique 2: Balance exercise
You'll then focus the rest of the class on practising and perfecting the balance practice.
Week 3: Energise
After mastering gratitude and balance, this week you'll learn how to build from our strong foundations and cultivate energy from meditation and mindfulness.
This week you'll focus on technique 3: Restoring the body
You'll focus on how to replenish energy and then perfect these techniques through guided meditation.
Week 4: Happiness
Finally, you have reached integration week. After mastering each technique singularly, this week you will learn how to use them in conjunction with your everyday routines. This is the week to go over anything you feel you are lacking from the other techniques and prepare to use mindfulness and meditation to help cultivate happiness your daily lives.
This week you'll focus on technique 4: The happiness method
You'll focus on how to use all these techniques together and then perfect these techniques through guided meditation
Now you can
After the four weeks, you will be familiar with how it feels to sit in stillness and silence and understand the important impacts of the practice.
The beauty of modern mindfulness is that it combines the traditional practices with a modern lifestyle and beliefs. Following 'The Power of Now' book, you will learn the techniques of gratitude, happiness and balance. You will be given a copy of this book once you sign up and after this course, you will feel comfortable in carrying on the practice of mindfulness and meditation afterwards.
Who can join?
This is the perfect course for someone who is nervous or anxious about getting into mindfulness. Louise, the tutor has been teaching mindfulness for years and got into it herself by starting from the beginning. She knows exactly what it is like to start something new and is there to guide you every step of the way.
Did you know?
Several tests have been conducted to prove meditation can help relieve stress, lower blood pressure, increase reaction time and relieve pain. The ability to control ones brain and thoughts is an unrivalled superpower, that is often overlooked.
Obby Guarantee
We ensure quality. If your class doesn't reach your expectations, we'll give your money back.
GREATTTT!!!
Reviews
GREATTTT!!!
Class location
Aldgate
4 - 6 GRAVEL LANE
E1 7AW
LONDON
Gallery (8)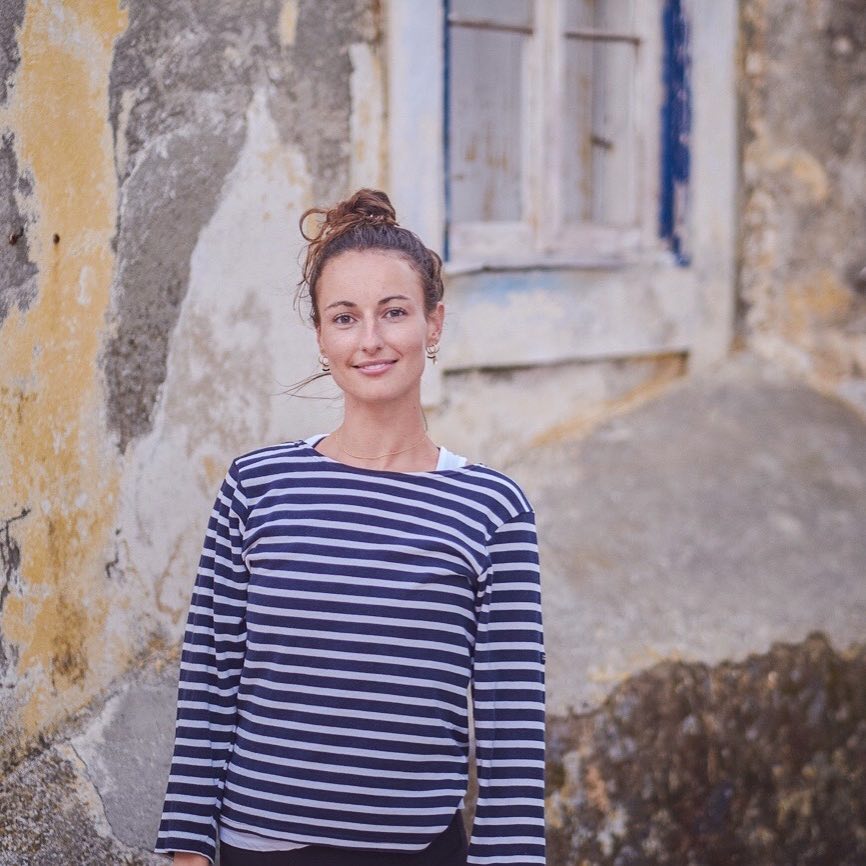 About your host, Loup Yoga
Loup Yoga, run by Louise, aims to support and encourage people to live healthily, happily and humanely. It does this through yoga, which includes the physical practice, breath work, meditation and mindful decision-making.
Many figures have influenced Loup Yoga's ideology and philosophy, cumulating in this venture. It draws on the wisdom of the yoga sutras of Patanjali, the anthropological studies of Yuval Noah Harari and Michael Pollan's insight into where nature and culture intersect. The most important aspect is to translate the wisdom and guidance available to us into practical action for tangible results.
After finishing a Master's Degree at Edinburgh University, Louise started working for the Human Rights Commission in London, before studying Arabic in Oman to compliment her job as Editor and Research Developer. On returning to the UK, Louise decided to re-focus on education. Having previously worked in special needs schools, Louise has a passion for developing the education environment to make it accessible for all. Louise worked at KIDS charity in London, developing Education, Health and Care Plans for disabled children to ensure they were receiving quality education to foster development.
Inspired by her experiences at KIDS, Louise became fascinated by education in the context of International Development, being passionate about playing her part towards the Sustainable Development Goals. Subsequently, Louise moved to Ghana with International Service to run a project fighting against disability discrimination, with a focus on sustainable inclusivity of the disabled community within education and society. Louise began practising yoga in 2015, and found it to be a transformative practice.
Despite remaining passionate about humanitarian work, Louise felt compelled to complete a 200 hour Ashtanga Vinyasa Teacher Training course with All Yoga in Indonesia, and is now working full time to spread the powerful and transformative effects of Yoga.
Notes
No meditation experience is required, all you have to do is breathe. Wear comfortable clothes that you can move in. Your personalised space, including mat, will be ready for you when you arrive. No need to lug a yoga mat along with you! The majority of this class will be spent in a seated meditation pose, but you may be required to stretch out a little. This class is not a yoga class, but you will be most comfortable in moveable, breathable clothing.#### What else will you receive?- A personalised Obby Welcome Pack sent to your house which includes;- Your own Copy of The Power of Now by Eckhart Tolle to keep- A notebook to jot down all your ideas and everything you learn - Inspiration sent to your inbox before the class starts- A pamphlet including everything you need to know about meditation and your teacher, Louise- You'll also receive post-course mentoring from Louise, who will be able to answer any and all questions by email and help you carry on the practice of meditation
Flexible cancellation policy
Any class can be cancelled and fully refunded within 24 hours of purchase. See cancellation policy.