What you will do
All of a sudden your grown up son or daughter is leaving home for good and you're worrying they're clueless in the kitchen, that they'll 'starve to death!'. Worry no more! This leaving home cooking class is a hands-on culinary experience they won't forget in a hurry, balancing healthy cooked snacks with a few dinner party tricks!
In this class
The focus is to provide both balanced and healthy concepts along with explaining low/high GI cuisine, doing more than just labelling foods at "healthy". Specifically you'll get to grips with:
all food groups from carbohydrates to vegetables
sautéing verses boiling or grilling
which pans to use and when
what to buy as essential ingredients
how to store them & what basic utensils and cookware are required too.
Then you'll move into two groups creating two recipes under the supervision of the studio chef. During the workshop, the essentials are explained in greater detail; use of oils, reductions, oven temperatures and cutting techniques etc as an effective teaching aid.
We also address the absolute basics of sauces making including tomato and roux base, soup basics, easy breads, vegetable stews, salads and dressings, and nutritious quick snacks.
Now you can
go to uni with a healthy approach - make those hangovers a little more bearable!
feel safe around the kitchen, not embarrass yourself when faced with basic culinary demands
save money by avoiding takeaways and keep healthy - a no-brainer if ever I've seen one!
Eat
You'll be eating tasty nibbles throughout the day, as well as lunch being provided
Did you know?
The average student gains two stone in the first year of university! 'Freshers' flab' is a well known phenomenon and is most often the lead cause in high student stress levels. Shockingly, 6 out of 10 students said they had fast food meals roughly 3-5 times a week with a third claiming they would be unable to cook spaghetti Bolognese from scratch! Scary trends that need changing!
Obby Guarantee
We ensure quality. If your class doesn't reach your expectations, we'll give your money back.
Class location
Southwark
217 Long Lane
SE1 4PA
London
Gallery (3)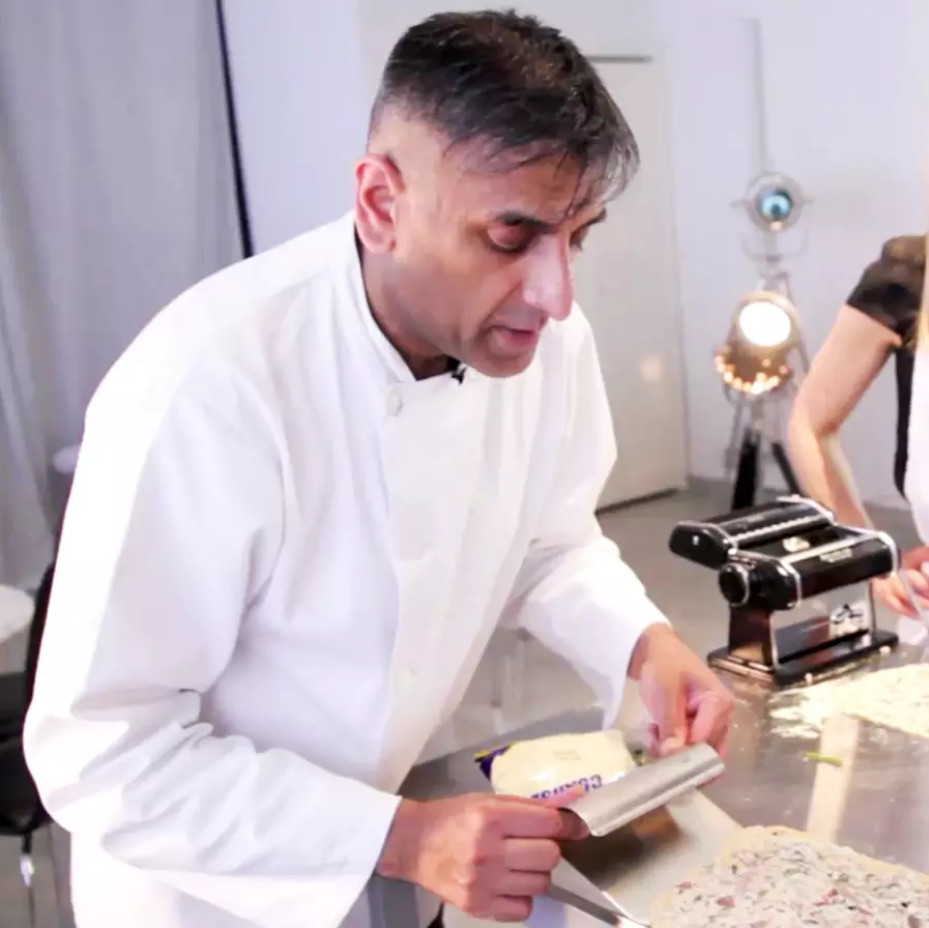 About your host, London Vegetarian School
Whether you are a vegetarian, or vegan, or just want to spice things up in the kitchen - London Vegetarian and Vegan School has you covered.
Conveniently located by London Bridge, this boutique school offers some classes and courses that traditional cooking schools don't.
All classes are taught in small sizes so that you get loads of help (even if you are a pro and don't need it, the offer is there!) and advice throughout. This place is all about service and experience, and it shows. The equipment is top-notch and after your daily cooking-workout you are invited to come and hang-out in "the Peacock room", where you can enjoy your tasty food over some Baroque music and a drink (and feel free to invite your friends along too).
Also, you will learn more than just to cook here, as the teachers run you through additional tips and tricks on how to nail a dinner party at home (we are talking about food presentation, lighting, colours, music , the whole shebang 😃 )
The schools patrons are members of the former German monarchy.
Flexible cancellation policy
Any class can be cancelled and fully refunded within 24 hours of purchase. See cancellation policy.