The art of Pottery stretches back millennia. Whenever you dig your fingers into the clay you're reaching back to the roots of civilisation. This mindful, fun, and soothing craft seems to speak to something deep inside ourselves; something patiently waiting to burst out in a flurry of creativity.
London is brimming with pottery classes, and the ones we've chosen are sure to awaken your dormant talents. Perfect for all skill-levels, they're a great way to spend time with a friend or loved one, either as a memorable date-night or simply for the sake of a good time.
The list below also covers a variety of different themes and pottery-based activities so you can pick one that suits your preference. Why not do something a little different? Delve into an exciting new world and make your ancestors proud!
---
Top 10 Best Pottery Classes in London are:
---
Is pottery hard to learn?
Many people assume that pottery is a difficult hobby to master. After all, it requires a lot of patience and precision to create a beautiful piece of pottery. But you don't need to be a master potter to either enjoy the practice or create said pieces. Anyone can learn the basics of this craft with a little practice. Rather than a being stressful and demanding, many people find pottery to be very relaxing—it offers a chance to slow down and appreciate the mindful act of creating something beautiful. With a little time and effort, anyone can learn how to make stunning pottery. So if you've ever been curious about this ancient art form, the classes below are the perfect entry point!

When is a good age to start learning pottery?
When it comes to pottery, there's no such thing as too young or too old. Some of you may have distant memories of messing around with clay in infant school, proving that pottery can be fun and instructive for kids as young as 4. What's more, this craft is a lifelong skill, so whether you're 8 or 80, there's always room for improvement. There are always new techniques to discover, and new ways to improve your work. So, regardless of how many years are under your belt, pottery is suitable for everyone!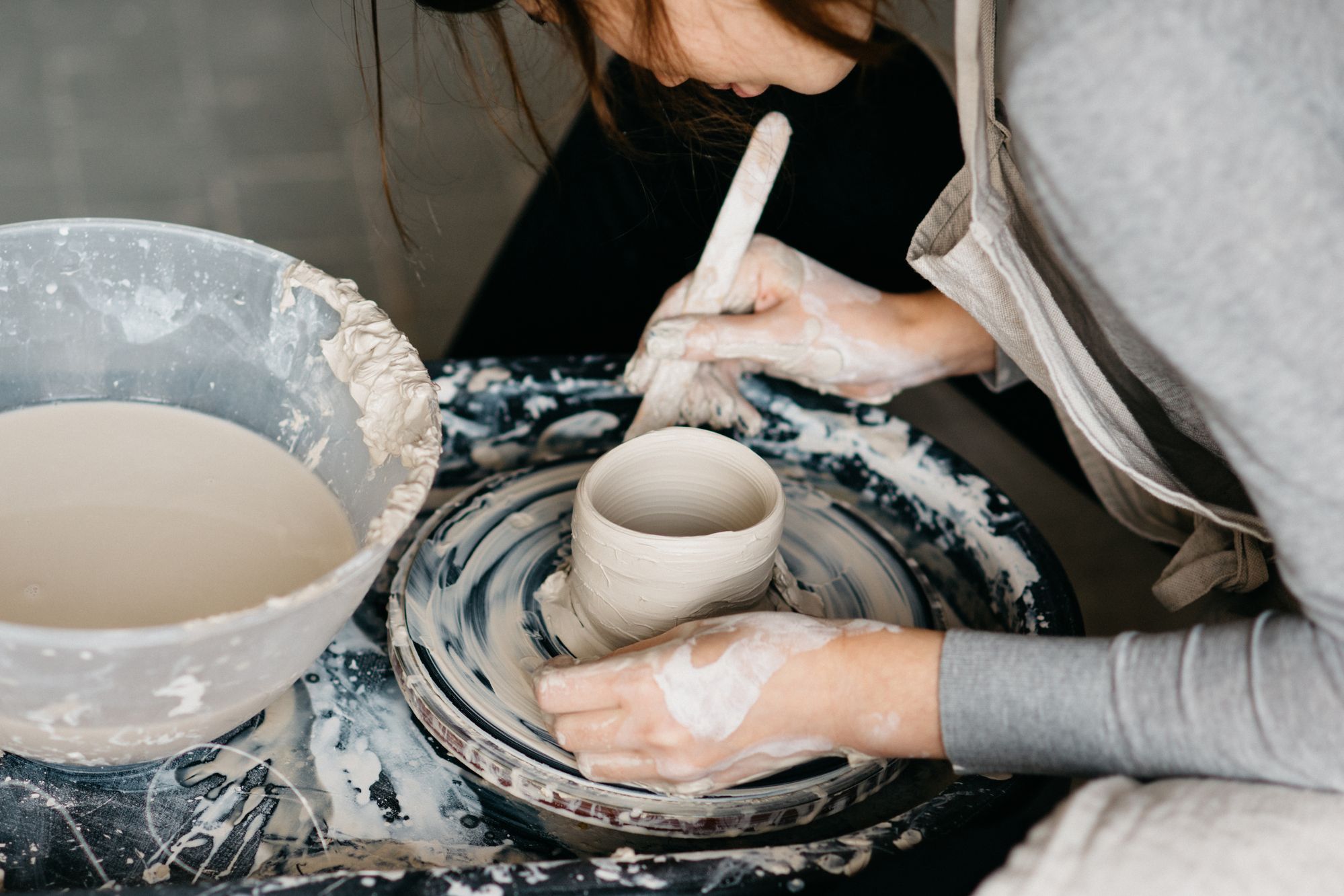 Are pottery classes messy?
There are certain things you can always expect when attending your first London pottery class—messiness is one of them! Any artist will tell you a little bit of mess is part and parcel of creativity. Whether it's paint splattered on a canvas or clay smeared on a pottery wheel, it's all part of the process. But that doesn't mean you have to live in a constant state of chaos!
With a little bit of care and planning, you can keep your workspace clean and tidy. Pottery classes can be messy, but there are ways to minimise the mess: wear clothes you don't mind getting dirty, use a drop cloth to protect your work surface from stray bits of clay, and take the time to clean up after each session. But can you wear shorts to a pottery class? Sure, as long as you don't mind a bit of clay on your legs!
Looking for more location-specific classes?
With a population of roughly 9 million people, London offers more pottery classes than one article could hope to cover. We know travel in the sprawling metropolis can sometimes be a pain, so if you're looking for pottery classes a little closer to home, we've got you covered!
South London is a melting pot of the city, famous for its museums, parks and green spaces. Given its fame and popularity, it's no surprise the southern section of the city has more pottery classes than you could shake a stick at!
North London is full of exciting attractions and architectural wonders. So what better place to spark your imagination after attending one of its many available pottery classes?
Famous for its historical significance in the development of the city, East London is full of vibrant neighbourhoods and cultural diversity.  The production of ceramics stretches back centuries in the east side of the city, so the pottery classes it offers have quite the legacy behind them.  

Now, without further ado, let's dive into our picks for the best pottery classes in London!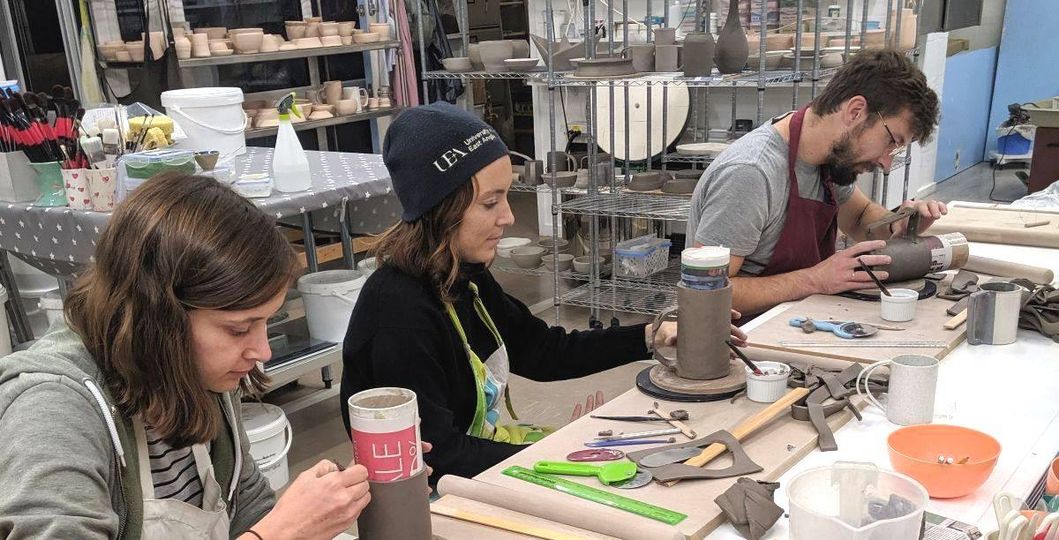 Best for: Beginners who want to learn the basics in a relaxed environment
Price: £45 pp
Location: Holland Park, West London
In this fun and chilled-out pottery class, you'll have the chance to you can make matching bowls for your kitchen!  Using an ancient technique called coiling, you'll be guided how to apply coils of clay to build up a shape in sections.
Your experienced and friendly teacher, Odile will demonstrate each of the key stages, enabling you to make an amazing breakfast bowl that can be smoothed, textured or decorated with the pattern of the coils themselves.
At the end of the workshop, you'll get to choose one of the studio glazes for your bowl. The clay and glazes Odile uses are strong and durable, so your finished pieces aren't only dishwasher and microwave safe, but are sure to last a lifetime. So why not head down to Holland part and create an unique, elegant bowl with a great story behind it?  

Book now on Obby
---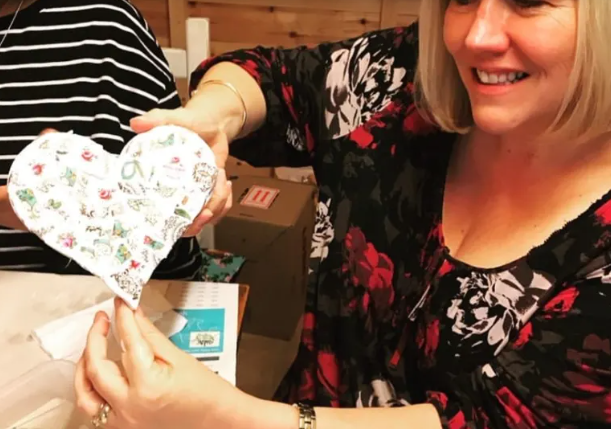 Best for: Couples looking for a date that's different and memorable
Price: £50 pp
Location: Grants Hill, East London
Looking for a winning idea for date night? Why not spend some quality time with your loved one on this creative couples workshop? Whether you're celebrating an anniversary, birthday or just want to try something new, this private mosaic workshop is sure to be a novel and pleasurable way to get creative!
Not only will you learn a new skill, but you could potentially discover your new favourite hobby! From ancient Rome to the renaissance, mosaics have been awing people for centuries. Now, you'll have the chance to make your own personalised mosaic in the shape of a heart (we said it was a good choice for date night!).
Eva at The Mosaic Tutor has a passion for anything crafty, especially mosaics. She enjoys nothing more than teaching this beautiful craft and passing her skills onto others. With over 10 years of crafting experience, Eva well-equipped to share her mosaic knowledge with others in a fun and inspiring way. So why not spend a magical evening getting in touch with your heart?

Book now on Obby
---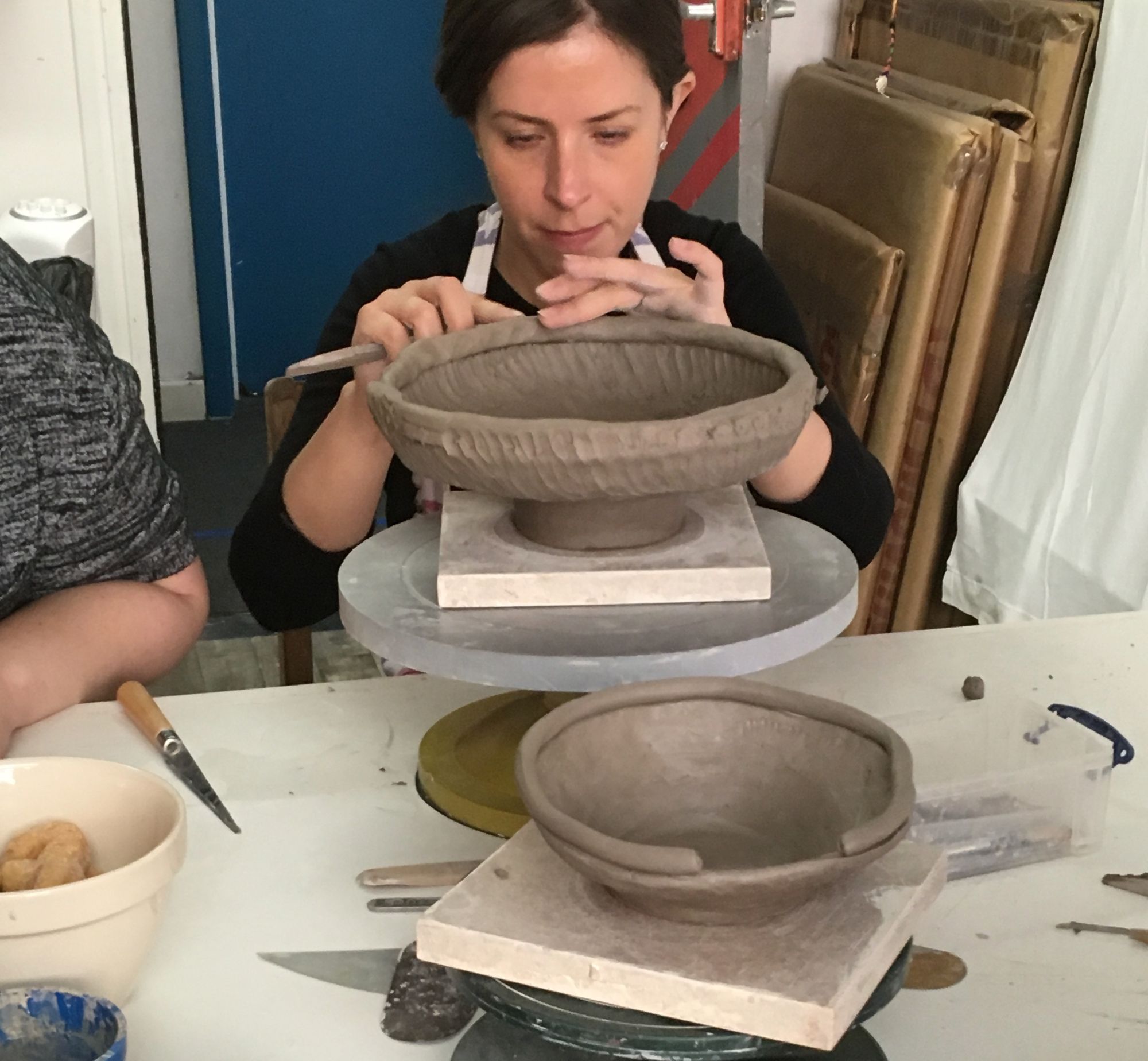 Best for: Being guided through the basics of ceramics by a veteran of the craft
Price: £45 pp
Location: Lambeth, South East London
In this 2-hour ceramic hand building workshop, you'll be guided through the basics of clay making by Camilla Webb Carter. Camilla is the owner of CWC Ceramics and has over a decade of experience with ceramics. At her peaceful garden studio (a short walk from East/West Croydon and Selhurst statons) you'll have the ear of a true master potter as you create of some astounding ceramic beauties!
Suitable for complete beginners, the class is perfect for those who want to learn pottery skills separately from the wheel. Camilla will teach you the basics of clay preparation and simple techniques to build yourself a pot or mug with added decorative detail. All in all, this class is bound to be a wonderful introduction to the world of pottery!

Book now on Obby
---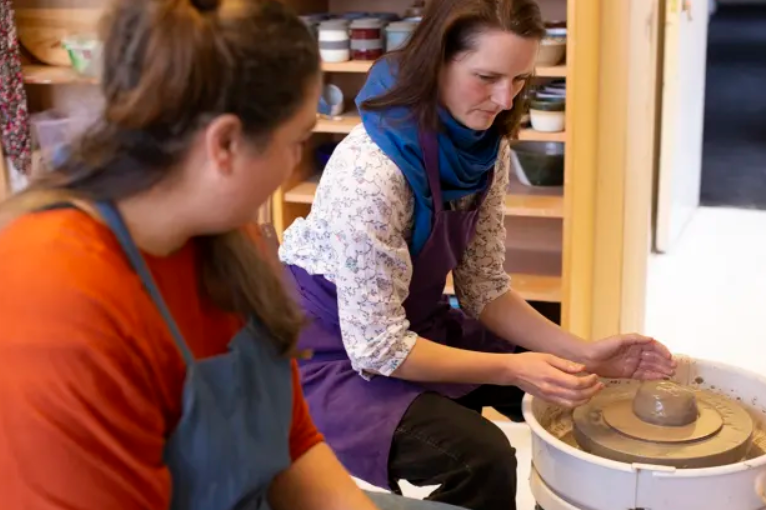 Best for: Beginners seeking one-to-one guidance with the potter's wheel
Price: £60 pp
Location: Plaistow, East Ham, Forest Gate, East London
Ever wanted to take a stab throwing on the potter's wheel? Then this beginner-friendly class is the one for you! Run by Suzan, a professional pottery artist, the class is for a maximum of two people, though you'll receive plenty of one-to-one assistance to ensure you're using the right techniques.
By the end of the class you'll have created several sublime pots. You can then pick a piece you've thrown during the class and opt for the glaze of your choice. Suzan will add the finishing touch to your pot by applying the glaze after you've finished the workshop.
We believe this is one of the best pottery classes that London has to offer, partly because it's taught by such an amazing teacher. Suzan has buckets of experience and, when it comes to throwing, is the real deal. Who better to introduce you to one of the most exciting pottery practices?

If you'd like to learn a little bit more about this pottery technique, check out our guide on wheel throwing.

Book now on Obby
---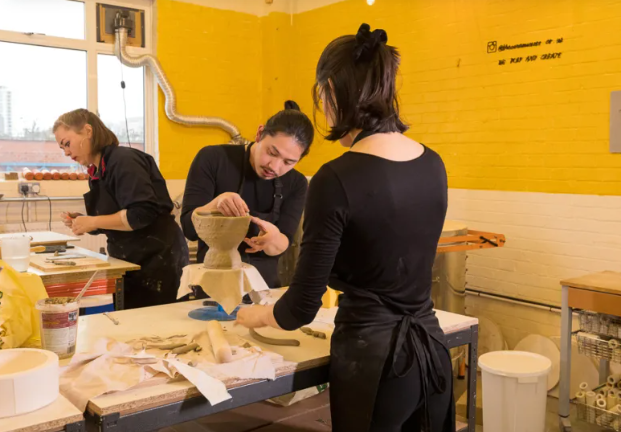 Best for: Those who want a longer, more comprehensive ceramics class
Price: £80 pp
Location: Walworth, South East London
Are you bored with pricey premade plant pots? Why not join The Ceramicists and create your own snug homes for your greenery?

In this four hour class, you'll get the chance to create a well made, decorated large plant pot with a holding tray as well as two or three succulent pots with trays. This session is a great shared experience for two friends or a couple, and sure to be a day to remember. Before you leave, you'll be able to pick your own glaze add the chef's kiss to your creation, and the pots will then be glazed for you, ready for collection or delivery.
The Ceramicists run versatile workshops for students of all abilities, and this workshop is suitable for all skill levels. They are committed to helping students produce creative pottery and fulfil their pottery potential. So go and fulfil yours!

Book now on Obby
---
Best for: Pottery enthusiasts who want to experience an in-depth exploration of wheel-throwing
Price: £55 pp
Location: Hackney, North London
Sak Beh Studio Pottery was founded by Tessa Robinson, who lives and works in London. Her idea was to create a comfortable, homey place to work and be creative. Situated in a very busy and central location, just off Stoke Newington High Street, the studio is a drop of calm in a very fast moving world.
Their Intensive Wheel Throwing Workshop is a fitting introduction to the craft. You won't just gain a thorough insight into the ways of the wheel, but will also learn about the properties of clay, the importance of wedging, how to centre, open, and pull up the walls of your pot, and much more! A range of classes are available, from short beginners classes, to intensive classes, follow-ons and full on multi-week courses. So pick whatever suits your fancy!

Book now on Obby
---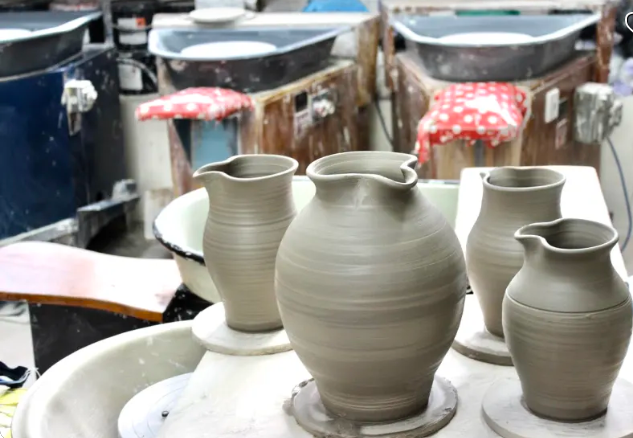 Best for: Beginners who want a relaxed introduction to pottery in a cosy, family-run studio
Price: £85 pp
Location: West Hampstead, North West London
Given that it's their family business, it's safe to say that the mother and father team behind Freya's Clay Club know a thing or two about pottery! Master potter Chris Bramble has passed his knowledge down to his daughter Freya, who runs this taster session.  
Under her expert guidance, you'll learn the beginning stages of throwing on the wheel, starting by kneading the clay and preparing it into balls, starting small so you can work your way up in scale. On the wheel, you'll be taught how to centre the clay, open it up and pull the walls up into a cylinder to start with.
Depending on your ability, you have the option to explore open and closed forms, open bowls/plates, along with the tall and narrow, like bottles and vases and bottles.  Believe it or not, 2 hours is more than enough to provide an overview of how it all works.
You'll receive understandable demonstrations every step of the way so that you get to grips with every ounce of this masterful process. Whatever happens, Freya and co are sure to boost your pottery skills!

Book now on Obby
---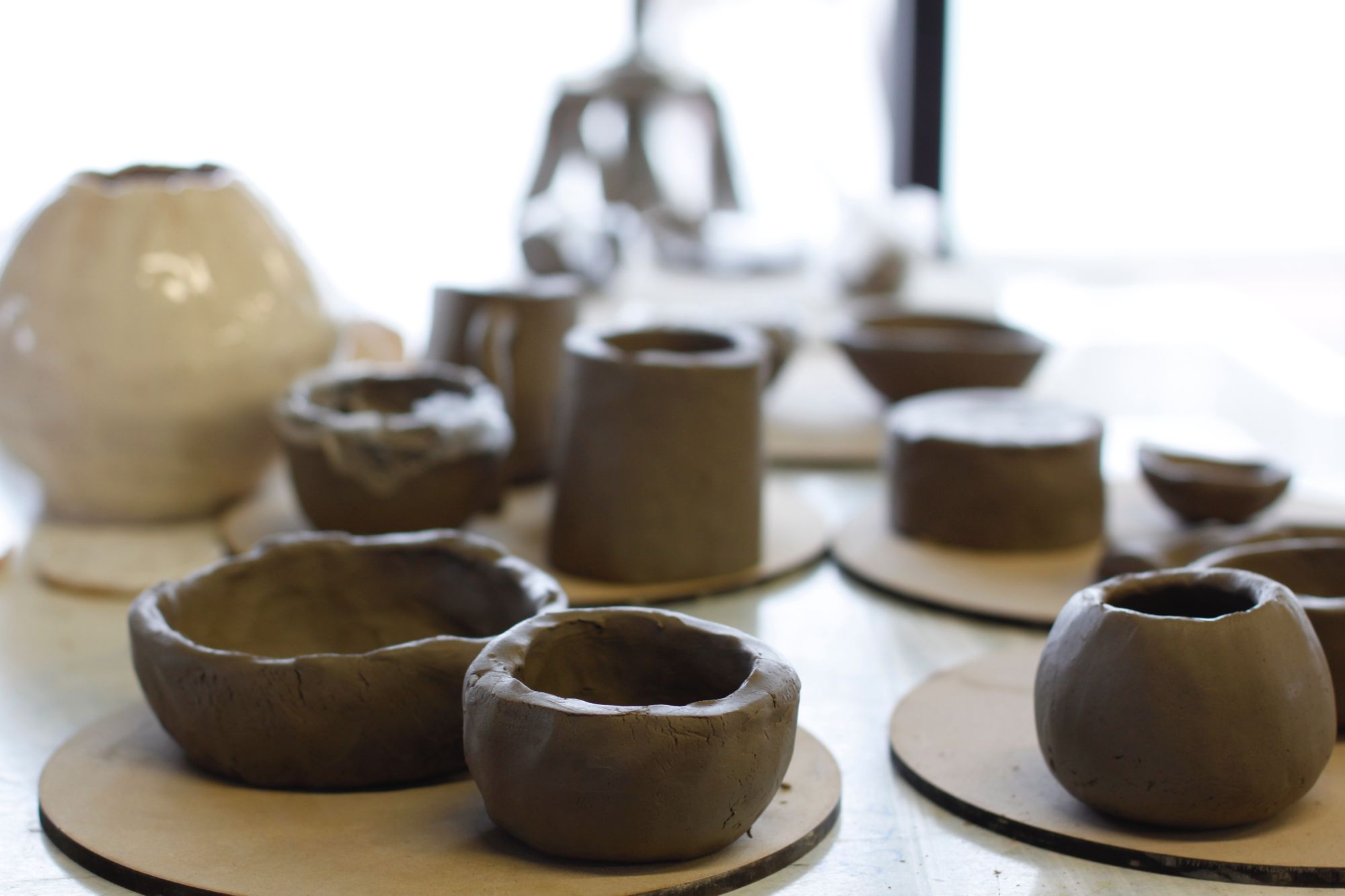 Best for: Those who want an intensive course to dig into the more artistic side of pottery
Price: £200 pp
Location: Woolwich, South East London
Now for something a little more serious. In this hands-on weekend course (10 hours across 2 days) London Sculpture Workshop's will introduce you to the versatility of clay, from making functional items like tableware to conceptual sculpture pieces. You'll then be fully supported in making objects of your choice through group demonstrations in a fun and friendly environment.
London Sculpture Workshop teaches a range of skills including welding, casting, mould making, metal and wood work, ceramics and hot metal practices. Offering exceptional facilities for artists and those interested in making three-dimensional work, they have invaluable experience in crafting.
So for those of you who want to delve a little deeper than a class, this course is perfect. It could be the first stepping-stone on your journey towards becoming a master potter!

Book now on Obby
---
Location: Hoxton and Leyton, East London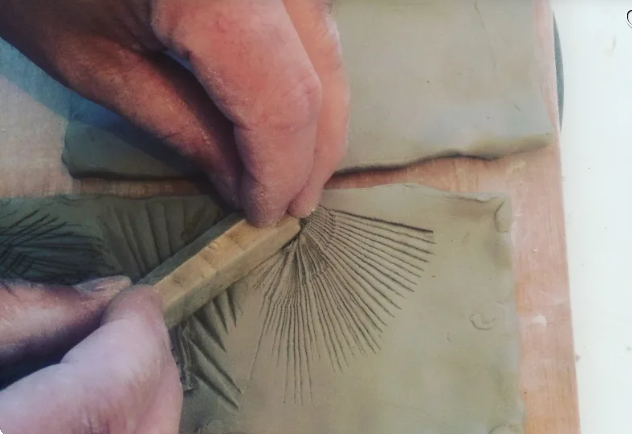 Best for: People serious about ceramics who want to commit a lot of time to its study and exploration
Price: £156 pp
Location: Haringey, North London
Keeping the theme of intensive courses, this 4-week course (2 hours per session) is for people whose love of pottery can't be sated by a 2 hour class. It's for those who really want to dive into the myriad possibilities of working with clay.
Your instructor, Martha from Studio1 Ceramics, has over 13 years experience with ceramics, so you'll be in very good hand. What's more, the studio you'll be using is a spacious workshop that's superbly equipped with all the requisite tools .

Each 2 hour evening class will be spent learning a variety of hand building techniques, how to apply surface decorations, and the techniques used to interpret ideas into three dimensional forms.
There's a reason this course frequently gets 5-star reviews. Martha has successfully created a pottery course that will always stay you, so why not check it out today?

Book now on Obby
---
Best for: Beginners to pottery who want a more playful, chilled-out experience
Price: £45 pp
Location: Peckham, South London
This taster pottery class enables you to play with shape, colours, and texture, drawing deep from your wellspring of creativity. Whether you lean more towards the functional or purely decorative, this one-of-a-kind workshop will help you whisk up some wonders!
As you can probably guess from the title of her company, Stuff and Fings, pottery aficionado Miranda brings sense of fun and playfulness to the art of pottery. Whether it's messing with textures, shapes, art or design, experimentation is at the core of this workshop.
Guiding you through basic hand-building techniques (pinch, coiling, slab building), Miranda will provide you with the confidence to construct your creations. Essentially, Stuff and Fings wants you to be as relaxed as possible. Feel free to grab a drink and a bite to eat, which you're welcome to have during the workshop. What's more, you can also bring your own wine or beer to enjoy while refining your newfound pottery skills.

Book now on Obby
---
Need more advice?
If you've never experienced the joys of making pottery, we strongly recommend giving it a try. After their first class, rarely is anyone disappointed. What's more, they have mementos to always remind them of the fun of that that special day. The classes listed are just a smidgen of what London has to offer. If none of the above appeals to you, then be sure to check out the other pottery classes we have available.
Obby is a teaching platform where teachers all around the UK can create, manage and sell their workshops, classes, and courses online. As a student, you can visit Obby to browse and book innumerable classes from any one of Obby's talented teachers.

Why not take a read of some of our other amazing guides and best round ups below? We're sure you'll find something useful, oh - and don't forget to share the love.