There are hundreds if not thousands of Couples Pottery Classes in London, perfect for your next date night! We take a look at why couples pottery experiences are so popular, and also the best places get into pottery in London with Obby.
---
Top 10 Best Couples Pottery Classes in London are:
Make a Breakfast Bowl with Odile Cadiot
Couples Private Mosaic Workshop for Two
Hand Building Ceramic Workshops
Pottery Crash Course
Pottery Plant Pot and Vase Making Workshop
Intensive Wheel Throwing Workshop with Sak Beh
Beginner Pottery Taster With Freya's Clay Club
Hand Building and Surface Decoration Course
Ceramics Course with Turning Earth
Taster Pottery Class for Beginners
---
Make Your Own Breakfast Bowl With Odile Cadiot
Location: Holland Park, West London
This is the perfect couples pottery class where you can make matching bowls for kitchen! In this pottery workshop uses coils of clay to build up a shape in sections.
Your teacher, Odile, will demonstrate each of the stages and you'll spend the workshop making your own breakfast bowl that can be smoothed, textured or decorated with the pattern of the coils themselves.
At the end of the workshop, you'll choose one of the studio glazes for your bowl. The clay and glazes we use here are strong and durable, so your finished pieces can be used just like everything else in your kitchen and are dishwasher and microwave safe.
Book now on Obby
---
Couples Private Mosaic Workshop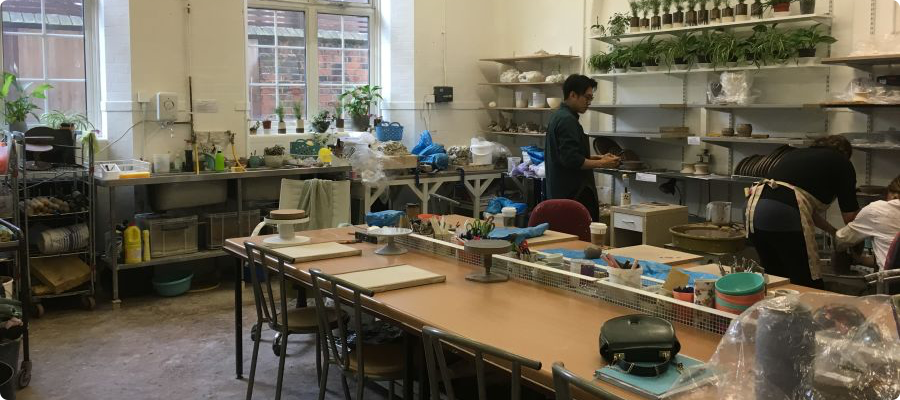 Location: Ilford, East London
Why not spend some quality time with your loved one on this creative couples workshop? Whether you're celebrating an anniversary, birthday or you just want to try something new, this private mosaic workshop is the perfect way to relax and have fun learning something new. You will learn a new skill and possibly discover a new hobby in this fun workshop. You will learn how to make your own personalised mosaic heart home decor item which you will take with you to display in your home with pride.
Eva at The Mosaic Tutor has a passion for anything crafty especially mosaics. She enjoys nothing more than teaching this beautiful craft and passing her skills onto others. Eva has over 10 years of crafting experience, she is now ready to share her mosaic knowledge with others in a fun and inspiring way.
Book now on Obby
---
Hand Building Ceramic Workshops With Camilla Webb Carter
Location: Lambeth, South East London
Taught by Camilla Webb Carter from CWC ceramics, this workshop is suitable for complete beginners or those seeking some attention to work through the difficulties of getting started with clay.
It's great for couples who want to learn pottery skills separately from the wheel. Camilla will teach you the basics of clay preparation and simple techniques to build yourself a pot or mug with added decorative detail.
Book now on Obby
---
Pottery Crash Course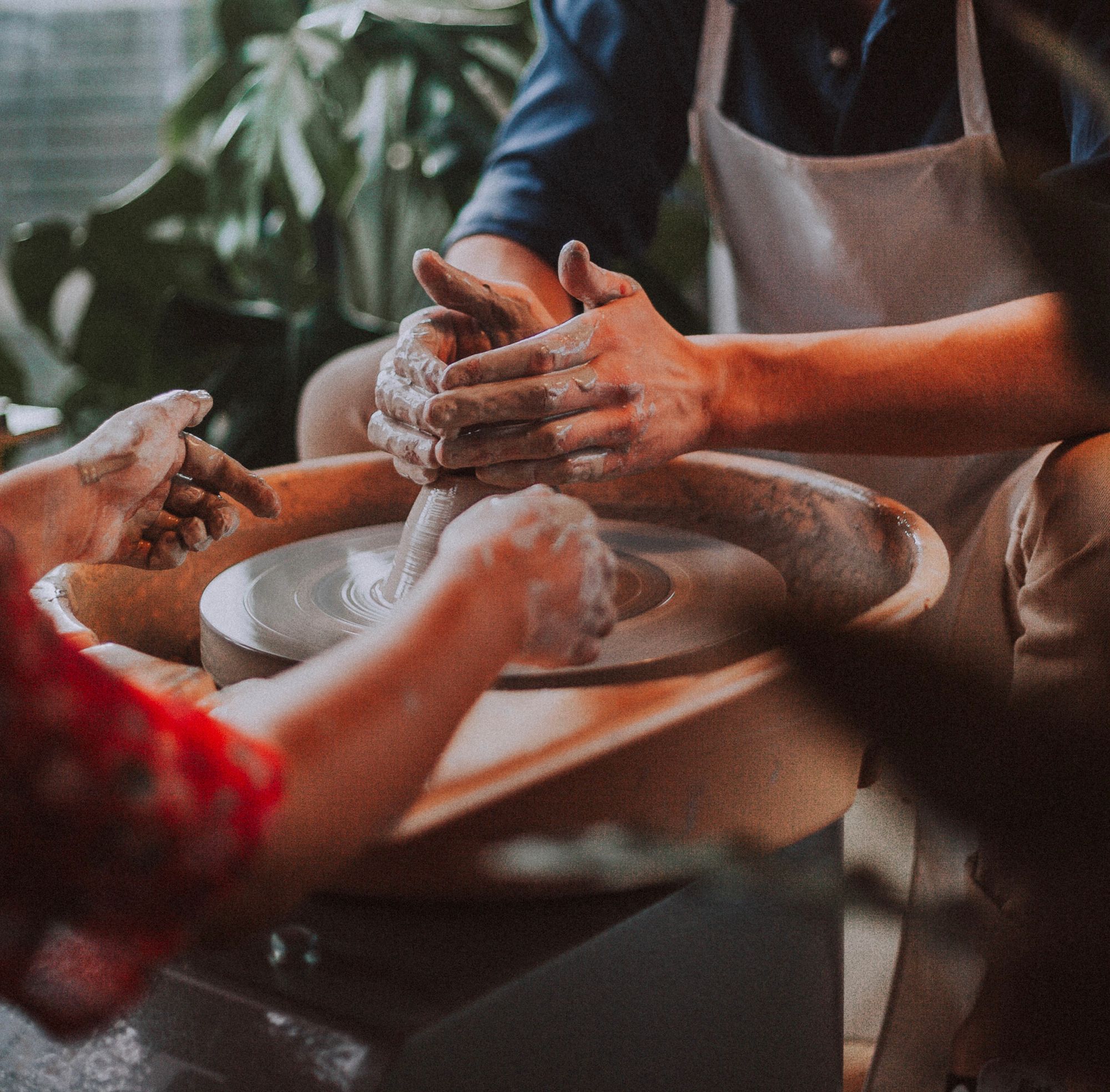 Location: Alperton, North West London
This course teaches the basics of working with clay. Over the sessions, you will learn fundamental hand-building skills including coiling, pinching, press-moulding as well as challenging wheel throwing techniques. You will make meaningful memories in this course, while also creating unique and handmade pottery that is truly personal.
The Slightly Curious Studio is a creative studio based in London founded by Sampada Gurung. Sampada is a multi disciplinary artist, specialising in illustration, ceramics and crafts. After teaching in various studios across UK for years, Sampada found that she loves teaching and giving others a platform to encounter materials and learn skills to express their imagination and curiosity.
Book now on Obby
---
Pottery Plant Pot and Vase Making Workshop
Location: Walworth, South East London
Looking for the perfect pottery class for a date? Make each other a plant pot and vase in this beginner workshop!
In this four hour class, you are guaranteed to create a well made and decorated large plant pot with a holding tray as well as two or three succulent pots with trays. This session is a great shared experience for two friends or a couple. Before you leave, you will be able to pick your own glaze to finish your pot. The pots will then be glazed for you and will be ready for collection or delivery.
The Ceramicists run versatile workshops for students of all abilities. They are determined to help students produce creative pottery and fulfil their pottery potential.
Book now on Obby
---
Intensive Wheel Throwing Workshop with Sak Beh
Location: Hackney, North London
Sak Beh Studio Pottery was founded by Tessa Robinson, who lives and works in London. Her idea was to create a comfortable, homey place to work and be creative. Situated in a very busy and central location, just off Stoke Newington High Street, the studio is a drop of calm in a very fast moving world.
A range of classes are available, from short beginners classes, to intensive classes, follow-ons and full on multi-week courses. Book the Intensive Wheel Throwing Workshop for a great introduction to the craft.
Book now on Obby
---
Beginner Pottery Taster With Freya's Clay Club
Location: West Hampstead, North West London
This adult pottery class perfect for couples! You will learn the beginning stages of throwing on the wheel. Starting by kneading the clay and preparing it into balls big and small so you can work your way up in scale.
You will be shown a couple of demonstration every step of the way so that you get to grips with every once of this masterful process.
Book now on Obby
---
Hand Building and Surface Decoration Course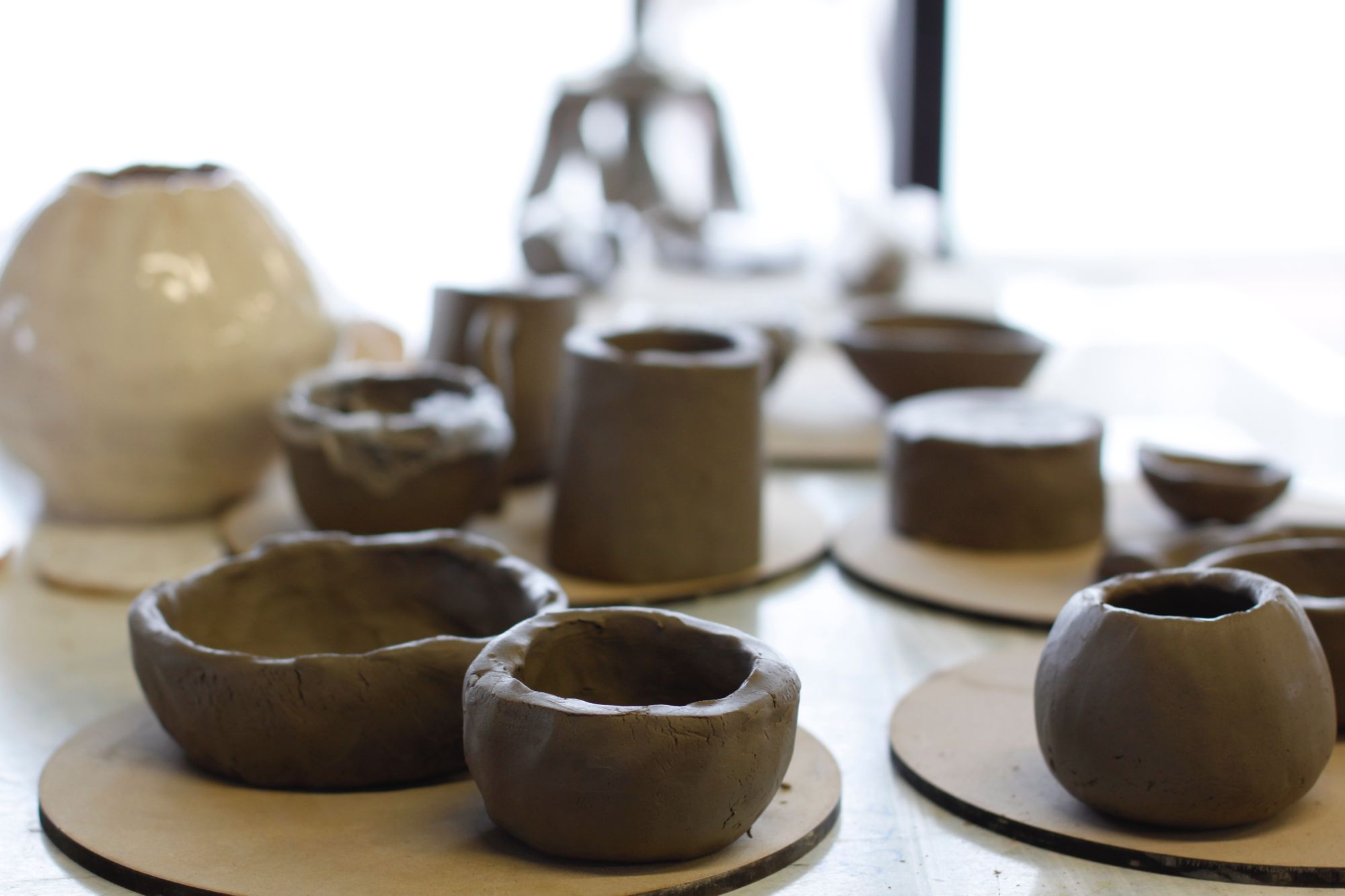 Location: Woolwich, South East London
This hands-on weekend course (10 hours across 2 days) will introduce you to the versatility of clay, from making functional items like tableware to conceptual sculpture pieces. You will be fully supported in making objects of your choice through group demonstrations in a fun and friendly environment.
London Sculpture Workshop teach a range of skills including welding, casting, mould making, metal and wood work, ceramics and hot metal practices. They offer exceptional facilities for artists and those interested in making three-dimensional work.
Book now on Obby
---
Ceramics Course with Turning Earth
Location: Hoxton and Leyton, East London
Turning Earth's classes and courses are available to everyone. Their teachers are all housed from artists in their "In Production" programme, an incubator for professional makers.
All of their classes revolve around wheel throwing techniques, and all the steps you take, from wet to dry, fired to glazed clay. Book multiple classes as part of their weekly courses, and you can take your pieces through every step of the process.
---
Taster Pottery Class for Beginners
Location: Victoria, South West London
Attending a taster with your significant other at Studio Pottery London is absolute heaven. Their stunning studio houses enough wheels to double or triple date with friends, and learn to create with clay together.
First date goes successfully? Great, you can continue your learning together on intermediate and advanced courses - or go private and keep your class intimate.
---
Need more advice?
Take a look at some of our related guides below to continue your learning journey!