More and more of the population in London are turning to meditation classes as a method of conquering various physical and mental health issues. There is an alarming figure that one in four people experience mental health issues every year in the UK. Depression and anxiety rank at the top of that list, according to mind.org.uk.
As mentioned though, as well as medical techniques that can be used to alleviate the symptoms, there are further holistic methods, which are being seen as an increasingly popular natural remedy.
Mindfulness and meditation are believed to relax and calm the brain and tackle stress and other sources of mental health problems. Mentalhealth.org.uk has published results that show those who have undertaken mindfulness classes have shown increased activity in the area of the brain associated with positive emotions.
Therefore, because we think everyone deserves a chance to chill out, we've taken the time to put together the best meditation classes in London to find your peaceful state.
---
The Top 10 Best Meditation Classes in London are:
Vibrational Meditation Class
Harmonising the Ying and the Yang
One-to-One Mindfulness and Mindful Self Compassion
Love Life Now Mindfulness Class
Mindful Hot Chocolate Meditation Workshop
Virtual Evening Meditation
The Wim Hof Method
The New Kadampa Tradition Meditation
Vedic meditation course in London
Floatation with 3Tribes
---
1. Vibrational Meditation Class
Location: Venues across London
On this meditation course, suitable for complete beginners, you will learn the basics of meditation and how you can use it to benefit your day to day life. You will be taught vibrational singing techniques and will discover the many benefits of this form of meditation on the mind, body and soul. After the workshop, you will be familiar with how it feels to use your voice in a group setting the promote healing and peace.

Book now on Obby
2. Get your balance back with this harmonising class in South West London
Location: South West London
For the majority of those of us living in London, we've become out of balance. Overworked and all played out. This causes burnout and can result in anxiety, which leads to trouble sleeping, focusing or motivating you. This class teaches you the fundamentals of looking after your body and the balance it needs. Louise, the teacher, explains to you the basics of the Yin and Yang and teaches you how to listen to the energetic body whilst also quietening the mind.
Book now on Obby
3. One-to-One Mindfulness and Mindful Self Compassion
Location: Richmond, Twickenham & Kingston
The best meditation classes in London are more than just sitting cross-legged. This workshop approaches the theories and practices of mindfulness in a similar manner to group courses, but offers a more fulfilling and personal experience that allows you to adopt and learn about the concepts and practices at your own speed. One-to-one workshops allow you to tailored the class to suit your own particular needs, both in terms of your main concerns and difficulties as well as your situation and time availability. Perfect for beginners to mindfulness, who want to find ways to cope with their stress.

Book now on Obby
4. Love Life Now Mindfulness Class
Location: Covent Garden, London's West End
Mindfulness isn't about illness, mindfulness is about finding wellness! Learn how to find some inner space free of your problems and worries in this 6 week long course. Discover how to navigate life's ups and downs and explore ways to find more joy and fulfilment in your everyday life.
Book now on Obby
5. Mindful Hot Chocolate Meditation Workshop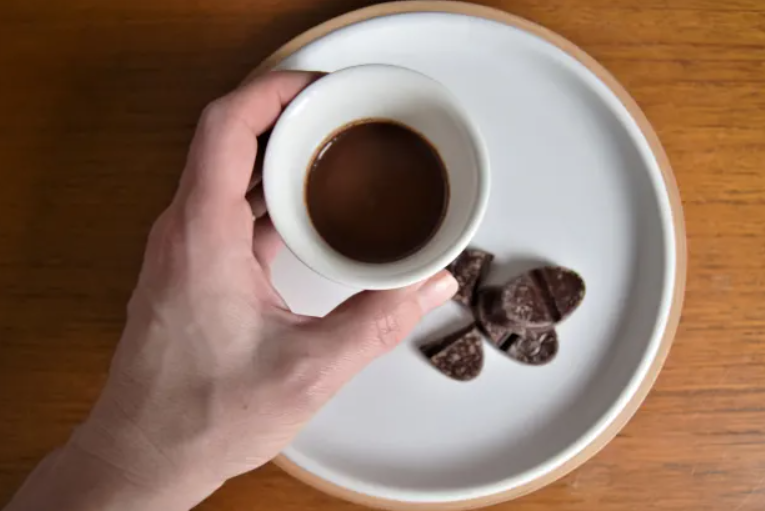 Location: Venues across London
Take some time out to breathe, taste and get body connected during this belly calming session of meditation – and hot chocolate!
This workshop is a gentle session focused on soothing your body and helping you feel connected with your senses. It's very easy to get swept up in the busyness of life so this is an opportunity to slow down. Chocolate is a beautiful ingredient full of aromas and warming it up into a magical concoction is a tasty way to experience the soothing benefits of meditation and mindful awareness.
Book now on Obby
6. Evening Meditation Live Online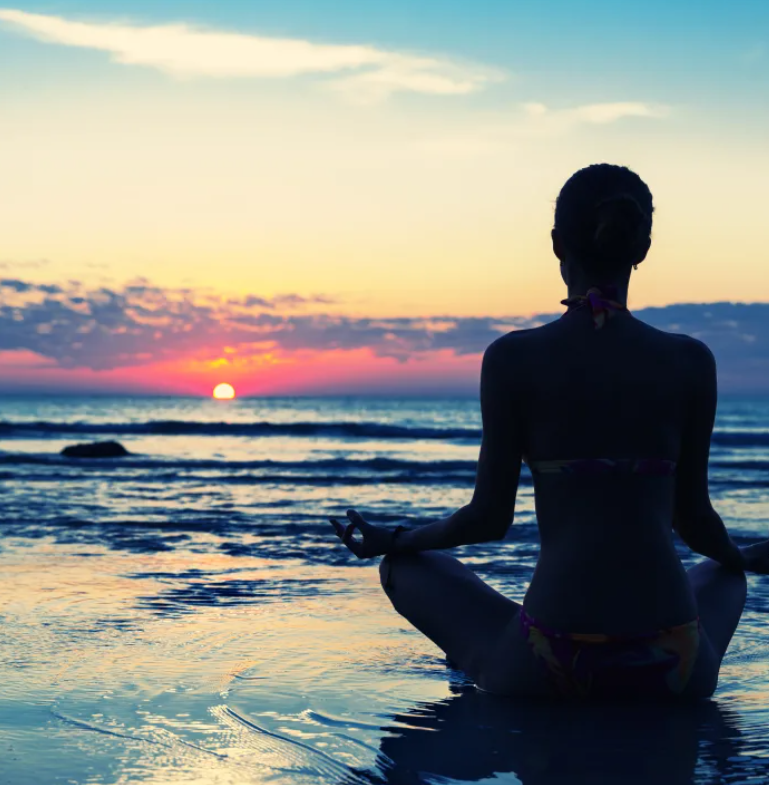 Location: Live online class
In this session you will explore a particular topic and understand how you can connect with this using the practice of meditation. Using the breath you will enter a deep state of relaxation followed by a guided inner journey. You will use a mix of guided visualisations and mantras to keep the mind focused. A great way to relax before bedtime!
Book now on Obby
7. Wim Hof Method Class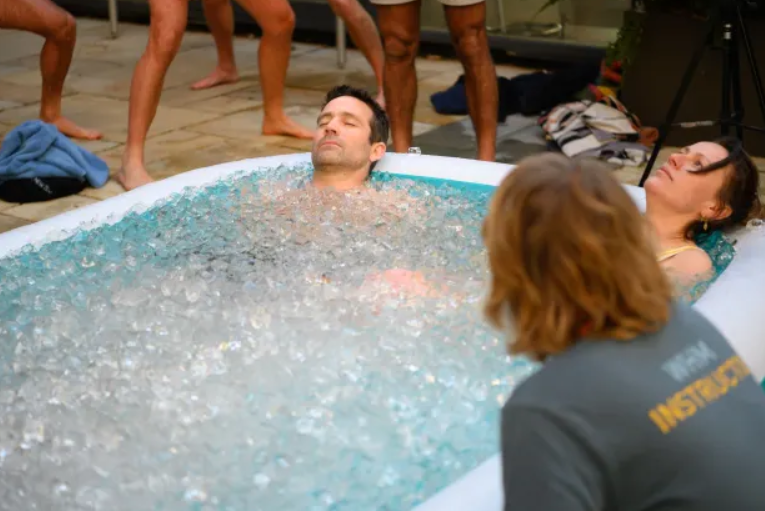 Location: Venues across London
Of the best meditation classes in London, this class is the newest and most individual method. Learn the three pillars of the Wim Hof Method in a fun, dynamic and exciting way. Experience Breathwork, Meditation and Ice Bathing with a certified instructor in this class designed for beginners. You will also experience stretching and movement, a dynamic breathwork session, guided meditation and gradual exposure to the cold, culminating in a refreshing ice bath. All led by a certified Wim Hof Method instructor and yoga and meditation teacher.
Book now on Obby
8. Kadampa Meditation in Kensington
Location: Kensington, West London
At the Kadampa Meditation Centre in Kensington, you will experience The New Kadampa Tradition, an international association of Mahayana Buddhist study and meditation centres founded by Venerable Geshe Kelsang Gyatso in 1991 to offer the practical wisdom of Kadampa Buddhism to the people of our modern world. These classes are open to everyone and consist of guided meditations with a short talk.
9. Vedic meditation course in London
Location: Online class
You have a busy mind that won't switch off, and it's exhausting. Sometimes your mental chatter keeps you up at night. You want to feel more clear-headed, sleep better and enjoy more of life. Our Vedic Meditation course in London can help.
Vedic Meditation settles your mind and de-excites your nervous system. And benefits come quickly. Within days, our students often report that they feel calmer, have more energy and are sleeping better.
10. Floatation with 3Tribes
Location: Borough, Central London
Find it hard to relax? Experience deep relaxation in our floatation tanks. Floating is an experience that can help to reset our mental well being and bring balance to our thinking. By taking some time to quieten all the thoughts passing through our head, we allow ourselves to think clearly and become more focused. Floatation tanks are a modern and controlled way to meditate. Many of us have high-pressure jobs and find it hard to take time away from screens, people and everyday noise.
Need more advice?
Whether you're looking to escape just for a few hours, or want to learn a new skill to help change your career, our list of the best meditation classes in London will certainly help you to get a little closer to your goal.
Obby is a teaching platform where teaches all around the UK can create, manage and sell their classes, courses and workshops online. As a student, you can visit Obby to browse and book thousands of classes from any one of Obby's talented teachers.