Classes
In this two and a half hour workshop, you'll be guided through the process of building and stitching your very own unique hardback notebook, perfect for jotting down your everyday notes, or giving as a gorgeous and thoughtful gift. Amber will take you through each step including basic skills such as the proper ways to cut and fold paper, and methods of stitching and constructing your book. You'll learn everything you need for a good grounding in bookbinding, such as terminology, and the best places find great materials and tools should you wish to explore bookbinding further.
All the materials and tools will be provided, plus bottomless tea and a delicious piece of cake. A brilliant treat for beginners who love to craft and learn new skills!
Did you know?
The sticky sap of bluebells was once used in bookbinding, due to its adhesive qualities.
Obby Guarantee
We ensure quality. If your class doesn't reach your expectations, we'll give your money back.
An enjoyable and creative way to spend a Sunday morning, Amber has a great way of teaching and explaining all the steps to making these lovely little books, such a fun craft. Has inspired me to make more as gifts.
Lots of fun and I learnt a lot!
Reviews
An enjoyable and creative way to spend a Sunday morning, Amber has a great way of teaching and explaining all the steps to making these lovely little books, such a fun craft. Has inspired me to make more as gifts.
Lots of fun and I learnt a lot!
Excellent workshop. Really good fun, informative, and relaxed. Amber was lovely and patient, explained everything really well, and was very enthusiastic which was great!
I had so much fun at Amber's workshop! It was relaxed and really easy to follow, and I'm pleased with how well my little notebook turned out :)
Amber was very enthusiastic and patient with everyone in the class, she did a great job. The class was a little larger than I had anticipated so more space might have been more preferable.
I bought this course for my boyfriend for a Christmas and we both absolutely loved it. The class was taught really well. Perfect pace and easily understandable for all levels. Drink, Shop, Do is a fantastic venue too. Really bright and quirky. The cake was delicious! I would highly recommend this course, or others at the venue. Perfect for friends, couples or even hen parties or baby showers etc.
I had a great time catching up with a friend over the delicious Drink, Shop, Do cake whilst making these really pretty notebooks. It was a lot of fun and rewarding too. An easy to follow workshop with impressive results! You'll love the cute little notebooks you create!
Fantastic morning with Amber's well organised and enthusiastic tuition! Very proud of my little book and would definitely recommend this - gorgeous Drink Shop Do coffee and cake was an absolutely delightful extra treat.
The concentration aspect was a great hangover cure...
Fun and relatively easy to produce a credible little notebook at the end of just a couple of hours. DSD workshop space is a, great location for this and they provided great cake & coffee as we worked away....who could ask for more?
I really loved this workshop. Amber the teacher was great. She was attentive and the explanations were clear and easy. The venue was beautiful and the tea and cakes were delicious. Also the number of participants was perfect, there was enough space and materials for everyone to enjoy this very interesting and useful workshop. Will definitely join in the future!
Amber was great at teaching!
Had such a lovely time with Amber. The class was comprehensive, and quite a nice activity to do for everyone.
Excellent fun, with a good sized group (not to big but not to few people either) and the cake was delicious
Great way to spend a Sunday morning- crafting, cake, chat and coffee!Great teacher, very patient and encouraging- I am inspired and confident to make more.
We had a fab time and we're very pleased with the beautiful notebooks we made. I definitely feel that I could use what I learnt to make my own notebook. Amber was a great teacher, she was so patient and was happy to explain every detail to each person individually. Love the bonus tea & cake too!
We had such a fun morning, and much easier to do than I had anticipated. Amber was a great teacher, there were a couple of us that were working a bit faster than the rest of the group, and she took the time to show us the next steps, so we didn't have to wait for the others to catch up, which was appreciated. We're so pleased with our creations and would definitely recommend this workshop
We had a lovely time - Amber was really nice and explained everything really well . Enjoyed the cake and coffee as well which was a nice touch Only issue was that the class was reduced after I paid full price (I assume it was because it was low on numbers) which I was a bit frustrated by.Thank you!!
This is a great beginners workshop and Amber was very patient and gave us lots of useful tips and information. Can't wait to try more of Amber's workshops!
Fab and informative class, really lovely materials to pick from and timing of the course was spot on.
Amber is such an excellent teacher and showed us the whole process step by step with lots of handy tips and tricks to make it as easy as possible. The finished notebook looked like something you'd buy in a shop and I can't wait to make more as gifts for some friends!
Amber's workshop was absolutely brilliant - she was very knowledgable and methodical and the tools and additional tips she gave (for example what all the different book binding tips were called) were top notch. Highly recommend!
Bookbinding for Beginners was brilliant! The whole thing from start to finish was very well planned and executed - with excellent instructions and assistance from Amber! I very much recommend this class!
Such an easy and enjoyable experience! Amber was open to questions and provided excellent instructions and assistance - this workshop is highly recommended!
Amber was a great tutor and made sure everyone had what they needed and explained everything well. She provided a great range of materials and the patterns were popular with the group!The room at Drink Shop Do was a bit small for the group size. It would be better if the workshop size was reduced by 3-4 people, as with materials, instructions, cake and tea the tables were very squashed and it was hard to work as we'd like.Sometimes it was hard for Amber to help so many people at once. If the group size was reduced in the space then Amber could deliver a better session.
The workshop was really fun and much more challenging than I thought it would be! The coffee and cake was also great
The teacher was wonderful, I am very pleased with the result. Great cake and coffee too!
Amber was lively and upbeat which created a good relaxed atmosphere in the class. She was very attentive and made sure everyone understood the instructions and helped people with any problems.
I loved this course, Amber was great - kind, patient and knowledgeable. I'm ridiculously pleased with the notebook I made :-)
Great workshop as an introduction into bookbinding. Everything was well organised with a lovely selection of papers to choose from. Amber was a great teacher, very patient and clear. We had a set of notes to refer to and take away at the end, which was really useful for double-checking measurements. 2 1/2 hours was just right, allowing us to work at a good pace. It's a shame that we were tucked away into a room at the back of the cafe as the lighting was poor and we seemed to be rather forgotten when it came to serving our drinks. Full Mark's for Amber though - I'd be happy to do another of her classes.
Class location
King's Cross
9 Caledonian Road
King's Cross
N1 9DX
London
Gallery (6)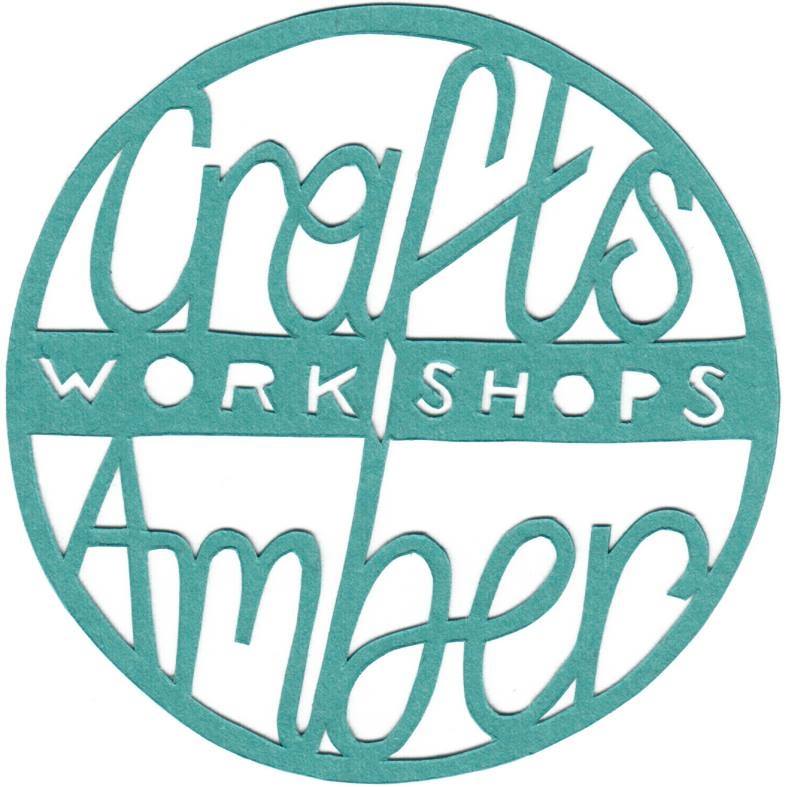 About your host, Amber Cooper Davies
Amber is an illustrator and cut-paper artist with a love for building books. She loves all things collage, finding new ways to use paper, and sharing her skills.
Flexible cancellation policy
Any class can be cancelled and fully refunded within 24 hours of purchase. See cancellation policy.