Running from the 16th - 22nd of May 2022, National Vegetarian Week is run by the Vegetarian Society; a U.K based charity aiming to encourage us all to go veggie this May. Aiming to shine a light on the huge carbon emissions produced by eating meat, by choosing to go vegetarian we can reduce our carbon footprint and help save some of the UK's more recognisable and well-loved species.
Whatever going veggie looks like for you, whether it's by swapping one meal or eating veggie for breakfast, lunch, and dinner, National Vegetarian Week encourages everyone to do what feels do-able in your busy week!
---
Our Top 5 Cooking Classes for National Vegetarian Week are:
Sushi Making for Beginners with Oriental Food
Vegan and Plant Based Cooking Course with Learning with Experts
Vegan Indian Cooking Workshop with The Avenue Cookery School
Eat the Veg Patch with Learning with Experts
Punjabi Vegetarian Feast with The Spice Club
---
1.Sushi Making For Beginners
Location: Islington, London | Price: from £70pp
Just because you're looking to try going veggie for National Vegetarian Week, it doesn't mean you have to miss out on your sushi fix! With this class from Oriental Food, you'll learn a brief history of the tasty Japanese delicacy, before learning how to make your own.
You'll learn how to prepare your rice and fillings, along with the all-important (and notoriously tricky!) rolling and cutting of the sushi. Finally, you'll learn how to present your sushi to make sure they're worthy of a place on your Instagram! Whilst this class isn't exclusively veggie, Oriental Food are more than happy to make sure your class is vegetarian - just let them know when you book your slot.
Book now on Obby
---
2. Vegan and Plant Based Cooking Course
Location: Online | Price: £35pp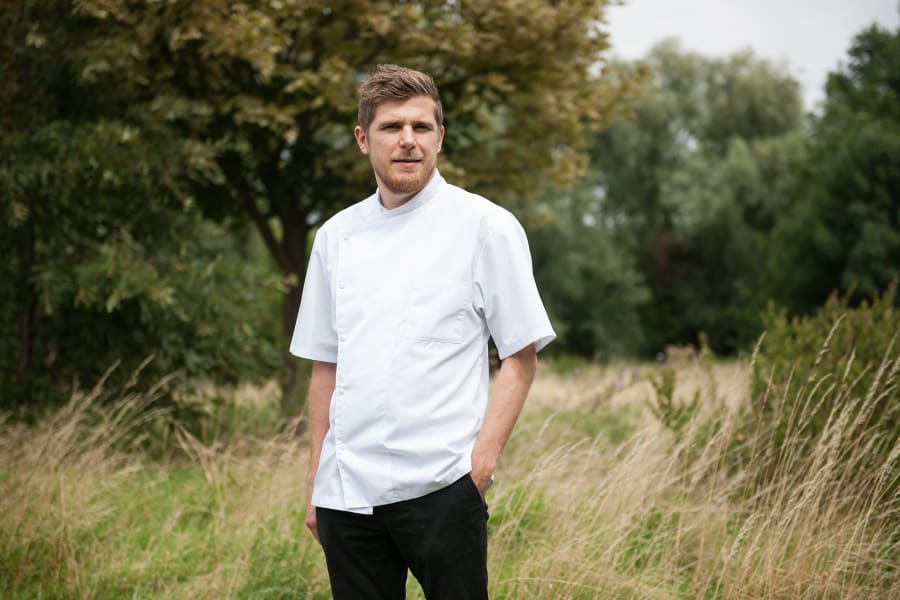 Chef Kirk Haworth is acclaimed for his pioneering plant-based dishes at Shoreditch restaurant Plates, where he has cultivated a menu that puts vegetables front and centre. With this course, Kirk will share his expertise with you to help you see the endless possibilities of plant-based cooking, along with important cooking techniques to help you get the most out of your ingredients.
The course includes pre-recorded video content, which you have access to for life. You can move through the course at your own speed, and re-watch (or rewind!) the videos as much as you need to if you've missed a step. Kirk will take you through some of his most popular dishes, which ingredients you can make the most out of from your surrounding areas, and help you understand the environmental and health benefits of a plant-based lifestyle. Perfect if you're thinking about extending your veggie journey beyond National Vegetarian Week!
Book now on Obby
---
3. Vegan Indian Cooking Workshop
Location: Wandsworth Town | Price: £99pp
If you're worried about missing out on your takeaway fix during National Vegetarian Week, fear no more! This Vegan Indian Cooking Class from The Avenue Cookery School offers you the chance to learn some new recipes in a relaxed, family-run kitchen.
You'll be welcomed to the class with a glass of wine, before being walked through the dishes you'll be cooking - from Dal to Naan to a Kala Chana Curry - everything you need to create these yummy vegan dishes is provided for you!
Once you've cooked your dishes, you'll get to sit down around with your fellow students and enjoy your creations together; making this class perfect if you've pledged to do National Vegetarian Week with friends or family, and want to learn some new recipes together.
If Indian cuisine isn't for you, The Avenue also offer some other amazing veggie and vegan-friendly cooking classes you can check out including Vegan Bao, Vegan Pasta, Vegan Mexican Street Food, and more!
Book now on Obby
---
4. Eat the Veg Patch with Learning with Experts
Location: Online | Price: £35pp
Are you looking for a longer term veggie lifestyle change during National Vegetarian Week? If so, this online class from River Cottage's Head Gardener Adam Crofts and Head Chef Gelf Alderson is the course for you!
At River Cottage ,they believe growing your own veg has the power to change your life. In these times of intensive farming, reliance on harmful pesticides and the detrimental effect it has on our environment, we now more than ever need to be more reliant on locally grown and sustainable food systems; especially if looking to reduce your carbon footprint!
From propagation and tools, to considering what varieties to grow and how to nurture them, you'll be taught a comprehensive range techniques focusing on organic vegetable growing. And once you've got to grips with growing your veggies, Gelf will show you how you can get them from plot to plate and fully embrace all kinds of veg in your cooking!
Book now on Obby
---
5. Punjabi Vegetarian Feast
Location: Kidderminster, Worcestershire | Price: £85pp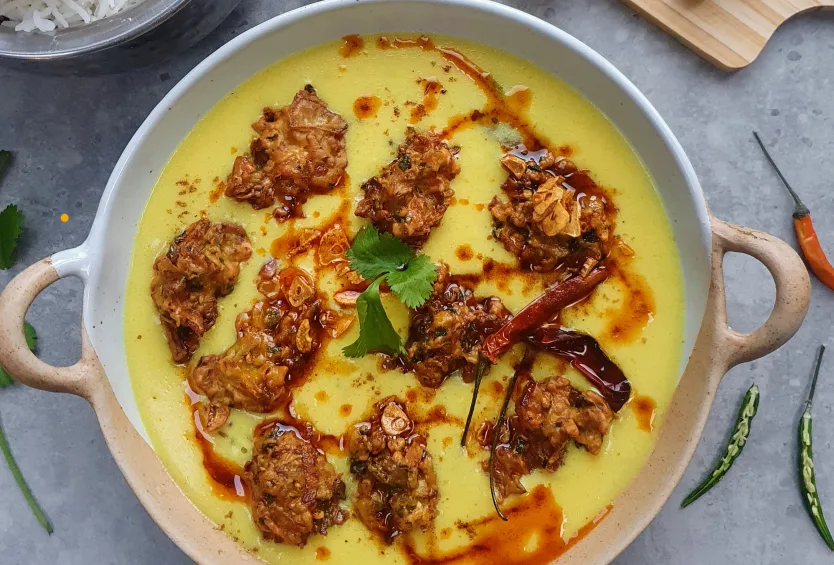 Our last pick comes from cooking school The Spice Club, who's founder Monica emphasises the importance of fresh ingredients, shares her home-made spice blends and her family recipes; all cooked and seasoned with with a generous portion of love and history.
In this class, you'll learn how to cook an assortment of vegetarian dishes Punjabi cuisine has to offer! In the 3 hour session, you'll learn how to make a complete Punjabi feast from start to finish including delicious dishes such as Butter Paneer, Aloo Methi, Samosas and Chapatis!
Book now on Obby
---
Need more advice?
Hopefully, these ideas on how to cook veggie for National Vegetarian Week have helped you find inspiration! If you're still stuck for the perfect class for you, be sure to take a read of some of our other amazing guides and best round-ups below. We're sure you'll find something useful, oh - and don't forget to share the love.