Set in the icy conditions of Northern Italy, BBC 1's newest reality TV offering sees 8 celebs including musical theatre veteran Alfie Boe OBE, Strictly Come Dancing professional dancer Diane Buswell, sports journalist and former gymnast Gabby Logan, and more endure a series of extreme challenges set out by 'Iceman' Wim Hof.
Hosted by comedian Lee Mack and self-confessed Wim Hof fan Holly Willoughby; the 8 celebrities have given up their home comforts to live in a tented village in freezing conditions, completing in daring challenges.
---
Who is Wim Hof?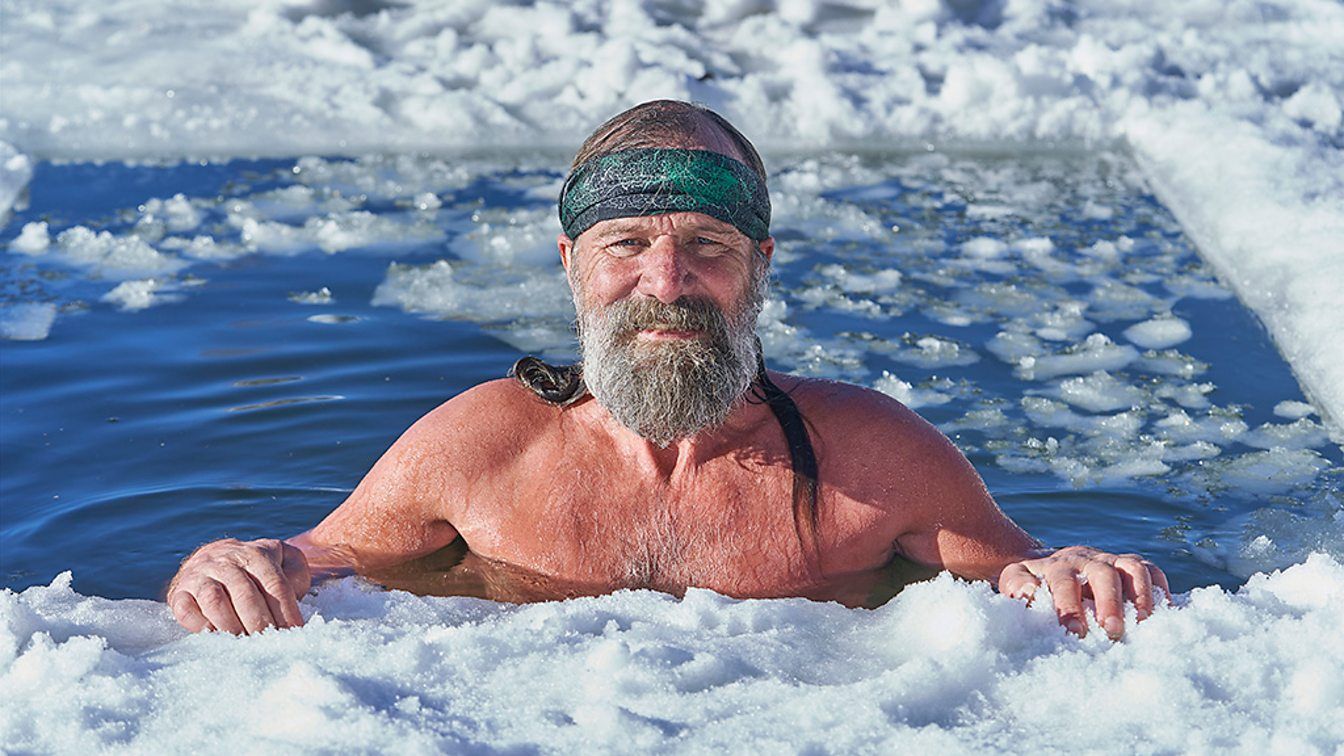 62 year old Dutchman Wim Hof is no stranger to working with celebrities, with A-List fans such as Oprah Winfrey, Orlando Bloom, and Chris Hemsworth all swearing by his techniques! The extreme athlete has set 26 world records for challenges all set in sub-zero conditions; including climbing Mount Kilimanjaro in just his shorts and running a half-marathon in the Artic Circle without any shoes.
He credits the cold to saving his life, after struggling with grief after the death of his beloved wife in the late 90's. Speaking to the Sun, he said:
"I truly realised the benefit of the cold when I was grieving the death of my wife, Olaya, in 1995 ... Instead of being guided by my broken emotions, the cold water led me to stillness and gave my broken heart a chance to rest, restore, and rehabilitate."
---
What is the Wim Hof Method?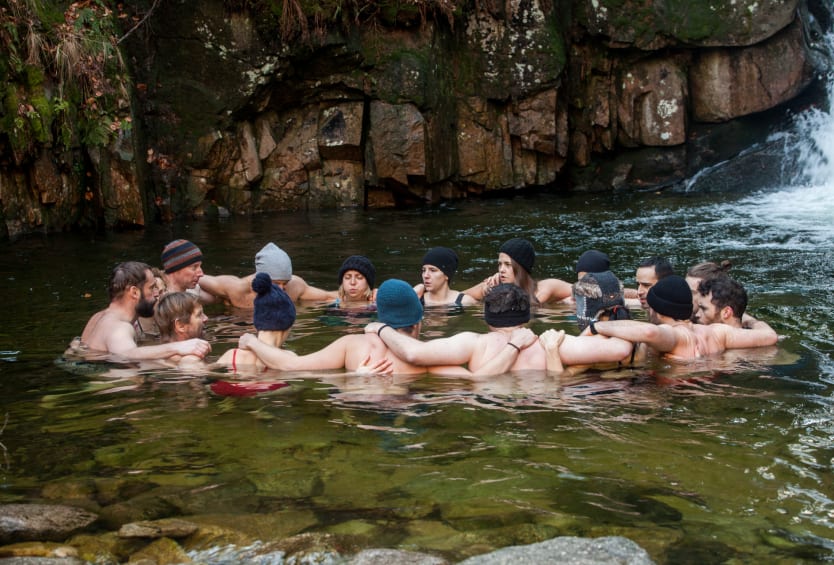 In short, the Wim Hof method focuses on three key pillars:
Breathing
Cold Therapy
Commitment
The first aspect many are taught, and which you'll see on Freeze the Fear, is the Wim Hof breathing technique; which has supposedly been proven to help with depression, anxiety, mood, focus and the management of pain.
One round of the Wim Hof Method breathing technique includes these steps:
Take in a strong inhalation through the nose.
Let out a relaxed exhalation through the mouth.
Repeat for 30 breaths.
On the 30th breath, exhale to 90 percent and hold for as long as you can.
When you feel your body really needs to take a breath, inhale fully and hold for 15 seconds before releasing.
As well as the above mentioned benefits, many sufferers of long-COVID have turned to the method, with some noting the breathing exercises and cold exposure therapy has helped them manage their pain. One long-COVID patient, Ben Coomber, spoke to the Sun about his experiences using the Wim Hof method to help him manage his pain after being advised to try daily ice baths and the Wim Hof breathing method:
"The difference (since trying the Wim Hof method) has been life-changing. I'd been stuck in a rut feeling terrible. I felt depressed and had brain fog all the time. I didn't want to get out of bed but within weeks I started making good progress. I felt better day by day. It helped my mindset too and made me feel sharper and more focused."
---
Where can I learn more about the Wim Hof Method?
If you'd like to learn more about the method, here on Obby you can learn from Heather Gordon Athié; a certified Level 2 Wim Hof Method Instructor and Yoga and meditation teacher. She has trained in Poland and in the Netherlands with Wim himself, having trained in ice bathing over ten weeks, bathed in snow, jumped into icy waterfalls and summited Mount Sněžka in her underwear twice! Heather he knows full well the power of cold meditation and currently teaches yoga, meditation, and breathwork.
Her online sessions cover the 3 pillars of the Wim Hof Method and can help anyone, anywhere in the world gain an understanding of the science underpinning the three pillars and what they can bring to your daily life - before committing to attending a course or an in-person event. Students can expect high energy teaching combined with interactive examples to explain how the body and mind interact. It includes light breathwork, a bit of movement and use of one or two ice cubes for the experience!
Book now with Heather on Obby
---
Need more advice?
Hopefully, these ideas to manage to your stress will help guide you during this years. If you're still looking for inspiration, be sure to take a read of some of our other amazing guides and best round-ups below. We're sure you'll find something useful, oh - and don't forget to share the love.