---
Our Top 10 Valentine's Day Activities for Singles are:
---
Beginners Silver Charm Making
Location: Orpington, London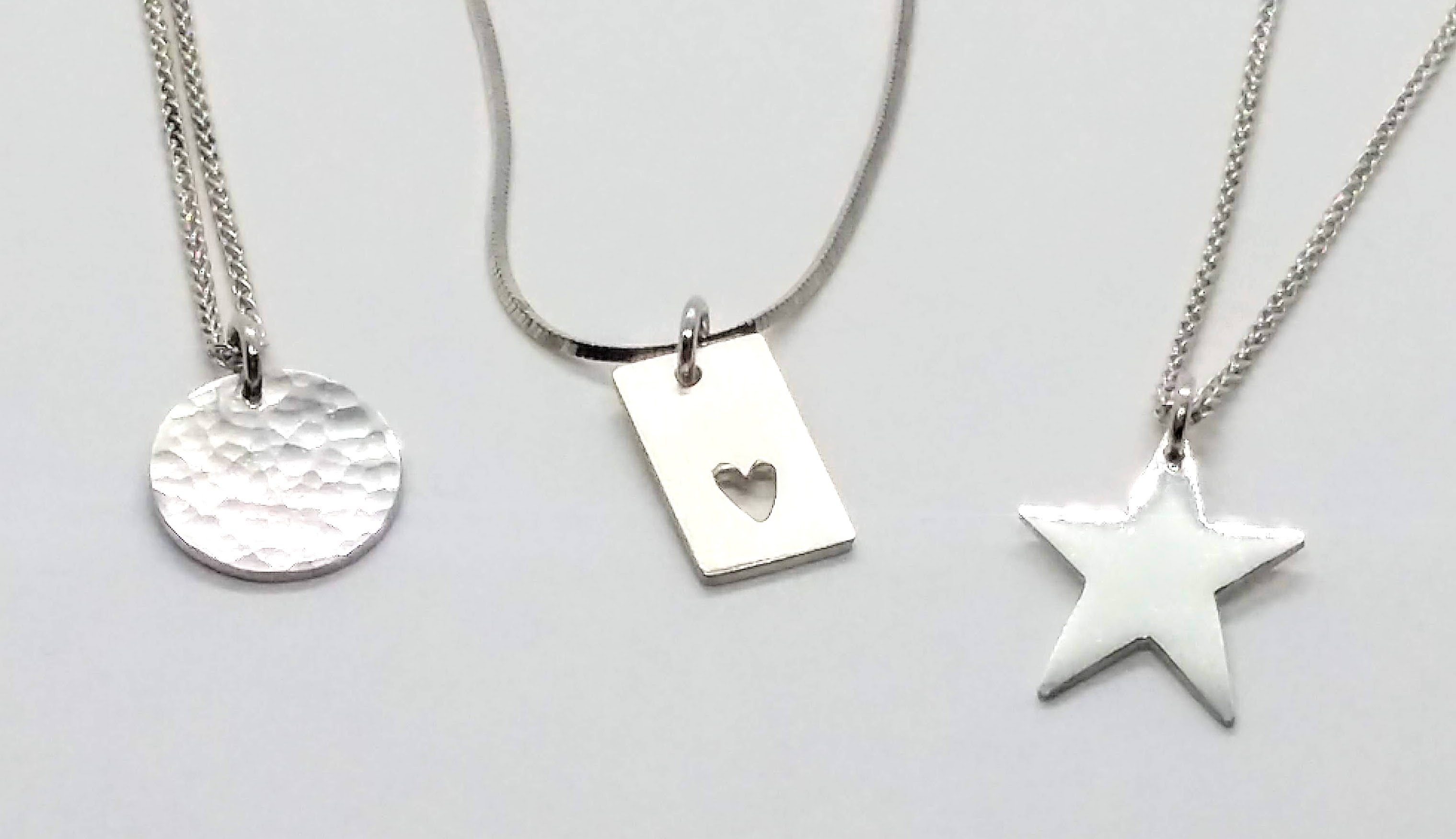 Who says you have to wait for someone else to buy you jewellery? With this class from Colette Dawn Jewellery, you'll learn how to make your very own sterling silver charm!
All the materials you need are included in the cost of the workshop, and no previous experience is necessary! You will be guided step by step through the whole process by Colette, learning how to mark out your design, how to use a piercing saw, how to use a drill, how to add surface texture, and how to finish and polish your final piece! At the end of the workshop, you will be able to take home your beautiful silver charm and enjoy wearing it knowing you've made it yourself.
Price: £50pp | Length: 2hrs
Book now on Obby
---
30 Minute Italian Menus with La Cucina Caldesi Cookery School
Location: Marylebone, London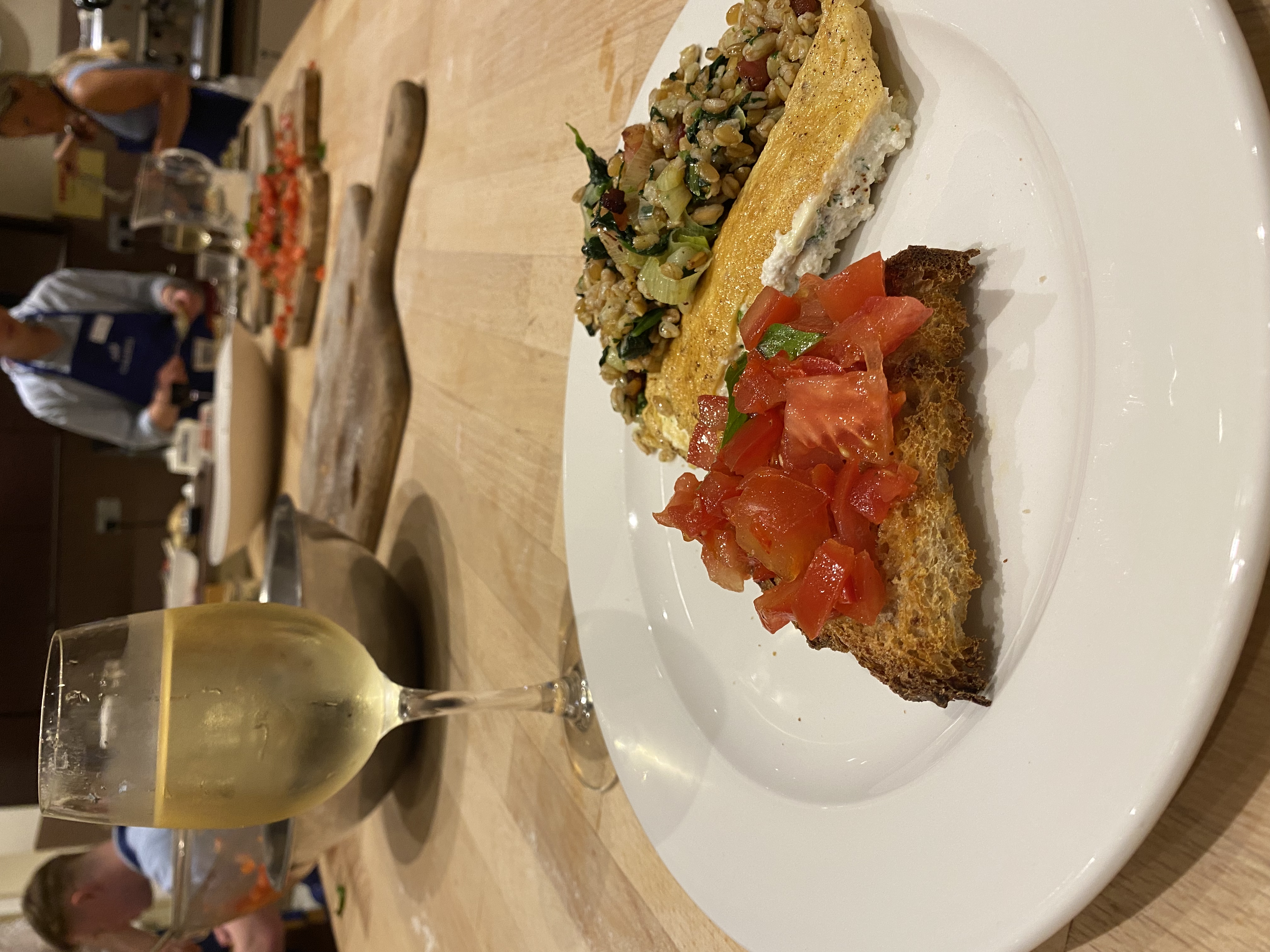 Whilst you could take yourself out for a fancy dinner on Valentine's Day, why not go one step further and learn how to cook the dinner for yourself! With this Italian cooking class from La Cucina Caldesi, set up by husband and wife duo Giancarlo and Katie Caldesi, you'll learn how to rustle up tasty authentic dishes from pan to plate in 30 minutes.
Head teaching chef Stefano will teach you a wide range of recipes that can be created in anything between 5 and 30 minutes, ensuring that when time is scarce in your busy life you still have a great selection of tasty dishes to call upon. From sauces to main dishes and desserts, you'll learn everything you need to wow yourself, friends, and family with your new skills.
Price: £130pp | Length: 4hrs
Book now on Obby
---
Insider's Tour Of London's Flower Market + Seasonal Bouquet Workshop
Location: Nine Elms/Clerkenwell, London
Flowers are for all, regardless of your relationship status! In this workshop, you'll be taken on a guided tour of the New Covent Garden Flower Market with your teacher Khin, where you will be provided with lots of insider tips on where and how to shop for all your flower needs.
After the market, the floristry workshop continues at Flower Factory LDN's Clerkenwell studio, where you learn to make a seasonally inspired hand tied bouquet using the spiralling method. Everything you need for the day is included in your ticket, including wrapping and bag for your bouquet. You don't need any experience for the workshop, and it's the perfect activity to do with your friends if you're looking to have a Galentine's celebration!
Price: £155pp | Length: 3hrs
Book now on Obby
---
Bucket Bag Workshop - Sew Your Own Leather Bag
Location: Leyton, London
This Valentine's Day, why not gift yourself the opportunity to make a gorgeous bucket bag like the one above? In this workshop by Love & Salvage, you'll learn how to create your own leather bucket bag from scratch; using 100% reclaimed leather from offcuts that would otherwise be binned!
You'll learn how to choose your own leathers, use a range of leather tools,  use an industrial sewing machine, construct your bag, as well as fit the hardware for your bag. Suitable for all beginners, you'll be expertly guided by your teacher Eli through the whole process.
Price: £135pp | Length: 5hrs
Book now on Obby
---
Paint N Sip Bar Event "Jellyfish"
Location: Various Locations
If you're looking for an event that's perfect to do to celebrate Galentine's Day, then check out this Paint n Sip class by Paint Chill Co.
Hosted by professional local artists', this evening of chilled out painting will see you guided through the painting step-by-step, to help you unleash your creativity and become your very own artist for the evening. Absolutely no experience is required for the class, if you can draw a stick figure or a somewhat straight line, you're covered!
You don't need to bring along anything, with all materials will be provided for you and you don't even need to worry about cleaning up! Ideal for a catch-up and spending quality time with your friends.
Price: from £29pp | Length: 2hrs
Book now on Obby
---
Make Your Own Terrazzo Plant Pot
Location: Deptford, London
If you're looking to invest some time in yourself this Valentine's Day and learn something new, why not make one of these fabulously colourful Jesmonite plant pots with Salt Studios?
In the class you'll learn how to pigment Jesmonite with your own choice of colours, and make your own unique terrazzo chips in the process! With your personalised coloured terrazzo chips, you'll cast your own plant pot and pour your creations into silicone moulds. It's the perfect class to go along by yourself, or bring friends along with you.
Price: £55pp | Length: 3hrs
Book now on Obby
---
Chocolate Truffles Making Class
Location: Salford, Manchester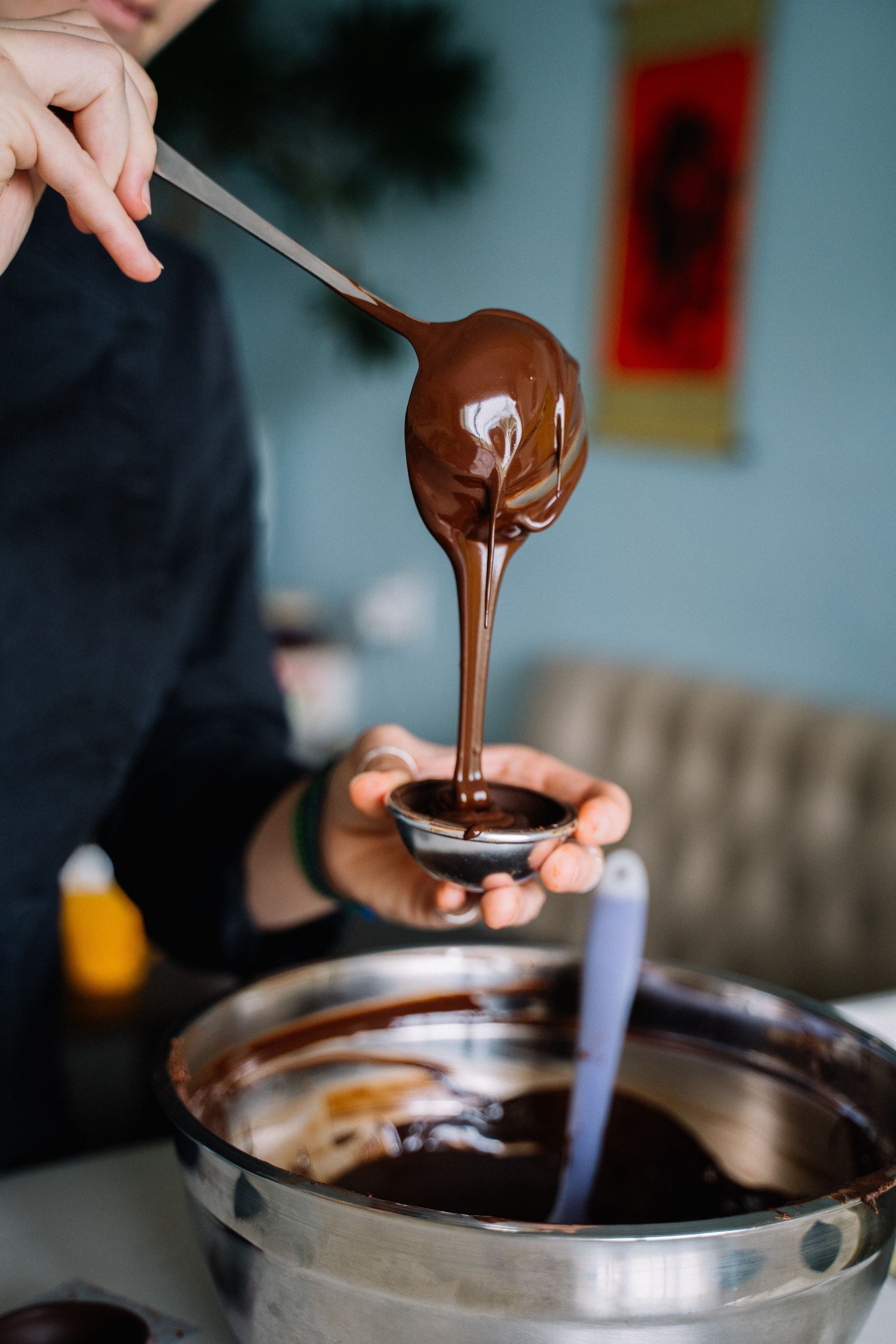 Why wait for someone to gift you chocolates when you can learn to make them yourself! In this class from R&M Fine Chocolate, you will learn how to make truffles like a pro, with the help of their chocolatier expert, Raanan.
You will learn how to add flavours to your truffles, with two flavour options available for you to make. By the end, you have some delicious sweet treats to enjoy by yourself. Or, if you're feeling extra nice, share them with your family and friends!
Price: £30pp | Length: 2hrs
Book now on Obby
---
Singles Night: Ladies Seeking Gents
Location: Belgravia, London
If Valentine's Day has you willing to dip your toe back into the world of dating, then this MasterPeace painting event is the perfect place to start!
Open to all singles aged 20-35, head along for a mindful painting date night in MasterPeace's Belgravia Studio in Eccleston Yards after work – the perfect environment to meet and connect with people in a relaxed and fun way, with a complimentary drink in hand!
You'll select a photograph of choice from your phone and use their projectors to guide you in painting your image, with your professional artist instructor on hand to help guide you through your personal piece.
Price: £45pp | Length: 1hr 30min
Book now on Obby
---
Make Your Own Mug
Location: Holland Park, London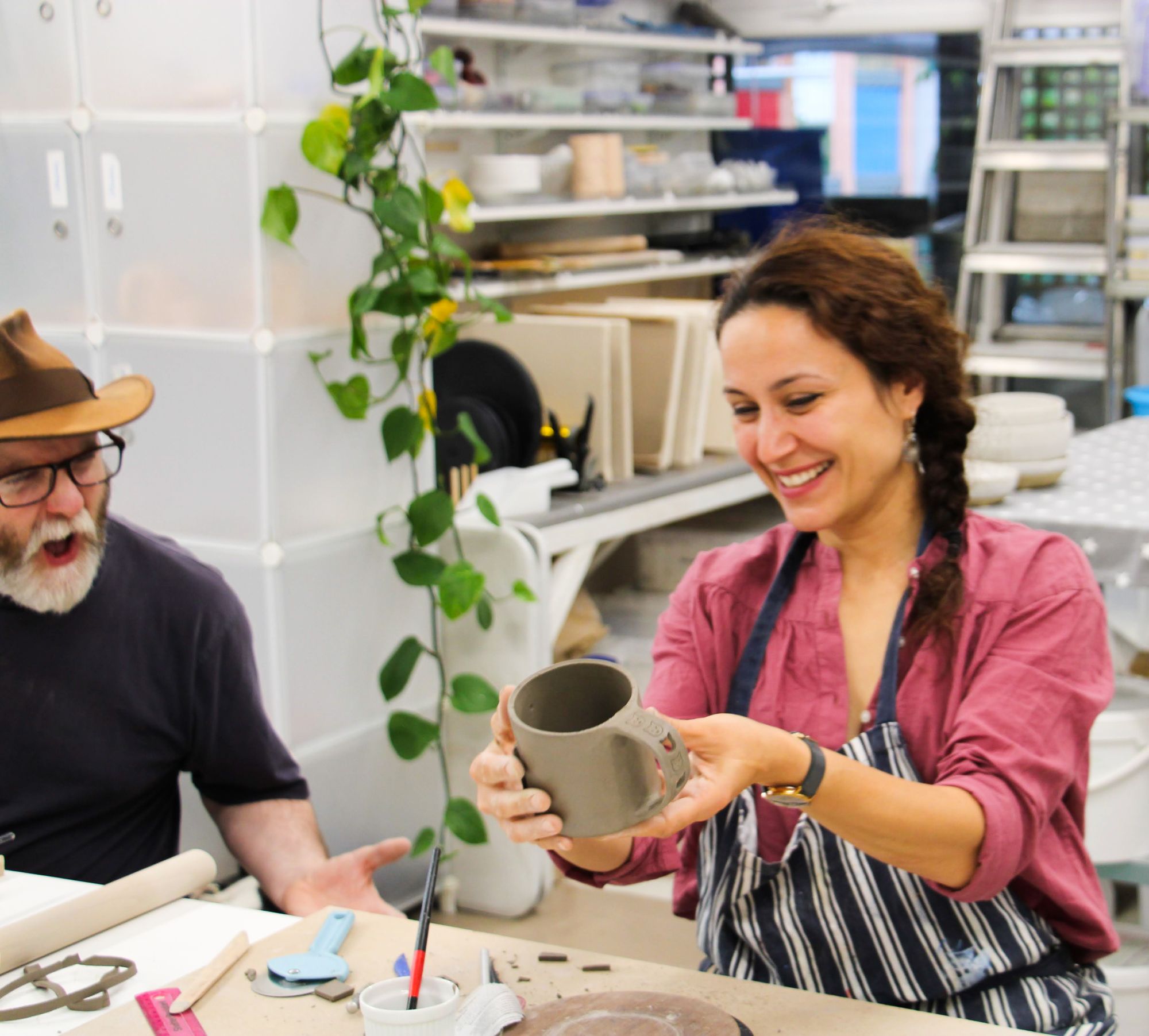 If you're looking to create something for yourself this Valentine's Day, then this mug-making class by Odile Cadiot Ceramics is the perfect option for you to get stuck in!
You'll learn how to make a handle for your mug that suits your style, before rolling out, drying, and smoothing sheets of clay which can be shaped around a mould to create the body of your mug. Finally you'll join your mug and handle, smoothing out the joins between the two.
At the end of the workshop, you'll choose one of the studio glazes for your mug. The clay and glazes Odile uses in the workshop are strong and durable, so your finished pieces can be used just like everything else in your kitchen and are dishwasher and microwave friendly!
Price: £42pp | Length: 2hrs
Book now on Obby
---
Beginners Candle Making Course With Afternoon Tea
Location: Bexley, Kent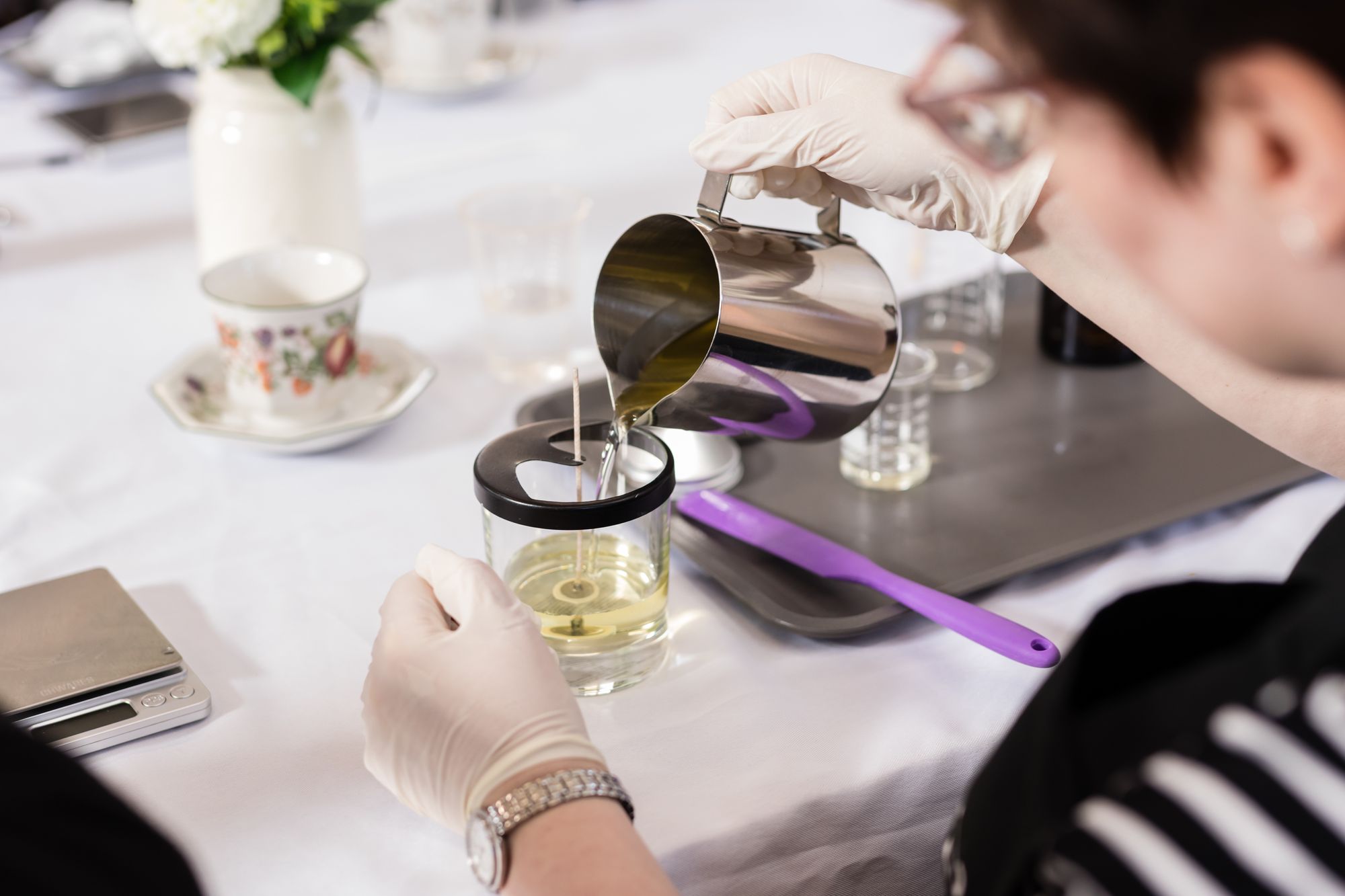 If you're wanting to enjoy a sophisticated Valentine's Day activity with friends, then why not treat yourself to this candle-making workshop (with afternoon tea included!) in this class offered by Old Bexley Soap Co.
You'll be in a friendly, relaxed atmosphere and leave with two beautiful handmade soy wax candles - one large 30 cl and a smaller 12 cl. Along the way, from your teacher Paula, you'll learn all about the different type of waxes and their differences in candle making, wick types and how to wick your candle correctly, how to burn a candle correctly, how to scent your candles from a selection of the highest quality fragrances in the UK, and more!
At the end of your day, you'll enjoy an afternoon tea with everyone, the perfect way to round of your day!
Price: £120pp | Length: 5hrs
Book now on Obby
---
Need more advice?
Hopefully, these ideas on how to treat yourself on Valentine's Day will help you out if you've been looking for single-friendly activities to help you reclaim the holiday for yourself. If you're still stuck for the perfect class for you, be sure to take a read of some of our other amazing guides and best round-ups below. We're sure you'll find something useful, oh - and don't forget to share the love.