What you will do
The hardest thing in music is to practice! In this class, Nim will teach you what to practice, how to practice and how to create your own practice routine. He will also provide you backing tracks to practice with so you will improve your bass skills and reach your goals in the shortest amount of time.
Making sure that you're playing correctly, that you're holding your bass guitar correctly and that you know how to use both hands in the right way in order to avoid bad habits. Good technique is good sound and good rhythm. It's important to know how to play effortlessly, and how to read, write and of course how to play fast.
It's often that a new advanced bass student will come for their first bass lesson with serious bad habits that will take more work than with a new beginner bass student. In order for you to understand music in any style, you need to know music theory - the 'rules' of music!
Please have a look below for what Nim teaches in his bass lessons for beginners. If you're after something specific, like a song you want or need to learn, how to play slap bass, how to work on your rhythm, how to be prepared for an audition/recording, then Nim can help!
Beginner
Chords/Arpeggios 1 and 2 Octaves - Triads - major, minor, aug, dim, sus2, sus4 Spet chords - Xmaj7, X7, Xm7, Xm7b5 (half dim)
Scales 1 and 2 Octave - Pentatonic scales - major, minor, blues The Modes - Ionian, Dorian, Phrygian, Lydian, Mixolidian, Aeolian, Locrian.
Intervals over the scales (one Octave) - 3rds, 4ths, 5ths, 6th, 7th, Octaves, 9th and 10th
Patterns over the scales (one Octave) - 3 notes pattern, 4 notes pattern. Forward, Backwords and '1 and 1'.
Techniques - Pick, Finger Style, Beginners Slap Bass, Thumb (Reggae),
Songs/Bass lines/Groove - Nim will teach you how to play your favourite songs, your favourite bass lines, your own bass lines and how to groove.
Soloing - Soloing over a static chord, soloing over bluse, soloing over chord changes in the same key.
Chords on the bass - Major/Minor Tridas - X, Xm Xmaj7, X7, Xm, Xm6, Xmb6.
Basic chart reading, Basic reading - Any musician should be able to read music and charts on a basic level. Circle of 5th and 4th, whole, half, quarter notes and eighth notes, rests.
Obby Guarantee
We ensure quality. If your class doesn't reach your expectations, we'll give your money back.
Flexitime Class
This is a Flexitime class, which means the teacher can run this class around your schedule.
You need to be a group of 1
I need 1

day

notice
I am only available on Monday, Tuesday, Wednesday, Thursday, Friday, Saturday
Islington, N7 6AE
Time & Location
Select a date and location you want and your teacher will get back to you to confirm their availability.
Class location
Islington
88a Seven Sisters Road
N7 6AE
London
Gallery (1)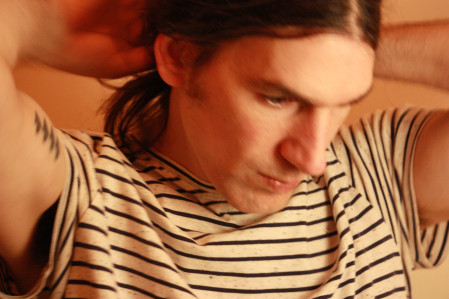 About your host, Nim Sadot Bass Lessons
Originally from Israel, Nim Sadot has been playing the bass from the age of 12. At the age of 20 he moved to the USA, where he was a successful touring session musician in the West Coast, supporting various artists and bands. In 2003 he moved back to Israel where he supported some of the best musicians and pop artists playing on various shows. Nim then moved to push his career further to London in 2007 where he participates in various established combinations, so far he has been part of the house band at Ronnie Scott's (Upstairs), and been playing in the London Jazz Festival with some of the top names in the jazz and Pop world, Harvey Mason (USA), Makoto Kuriya (Japan), Snow Boy (UK), MARLENE (Sony Japan, 5 gold Records !!!), Tony Lakatos (Hungary) and many more.
To this day he is a sought after session musician and bass tutor. and records for various different bands/artists all around the UK,
For the past 20 years he has also been a bass tutor, teaching in various schools. He has taught bass to over 200 students of varying ages and abilities (absolute beginner to advanced), from 6 year old children to adults. He has also worked as a full time/part time bass tutor in five different schools, including working as a part time bass teacher in a boarding school for kids with special needs.
Notes
Students only need to bring a bass! Alternatively, they are more then welcome to use one of Nim's. He will provide everything else.
Flexible cancellation policy
Any class can be cancelled and fully refunded within 24 hours of purchase. See cancellation policy.