Classes
Learn how create a garments with the look of garter stitch on both sides, but with different colours. Learning this technique will transform the way you knit and add another string to your bow (or needle)!
In this class
This class will explore the techniques and possibilities of exchange sewing, and will finish with students creating a scarf with a mirrored pattern.
The class will be split into 2 stages:
First, students will be taught the technique. For this part you will need 2 solid colours of the same type of yarn (slight variations of a hand dyed are fine). Sport or medium weight yarn that is fairly smooth is the best type to learn on and experiment with. You will need the largest size needles recommended for the yarn.
After this, you will need 2 colours of fingering/ sock yarn (400 yards of each) and 4.25mm needles of any kind, for the project.
Exchange knitting only uses basic techniques, although being able to knit and purl with either hand can be useful but is not essential.
Now you can
Attempt and experiment with what you have learnt at home
Start making wonderful gifts for family and friends
Progress as a knitter as you practice these techniques at home
At the end of the class, you will walk away with your very own hand-knitted class!
Did you know?
Society is constantly changing, and this is even evident in knitting. A craft, which is generally associated with "women's work", started out as predominantly a male trade. The first knitting union was founded in Paris in 1527, and no women were allowed.
Obby Guarantee
We ensure quality. If your class doesn't reach your expectations, we'll give your money back.
Gift this class to a friend or loved one
Class location
102 Weston Park
Nest Knitting
London
Gallery (3)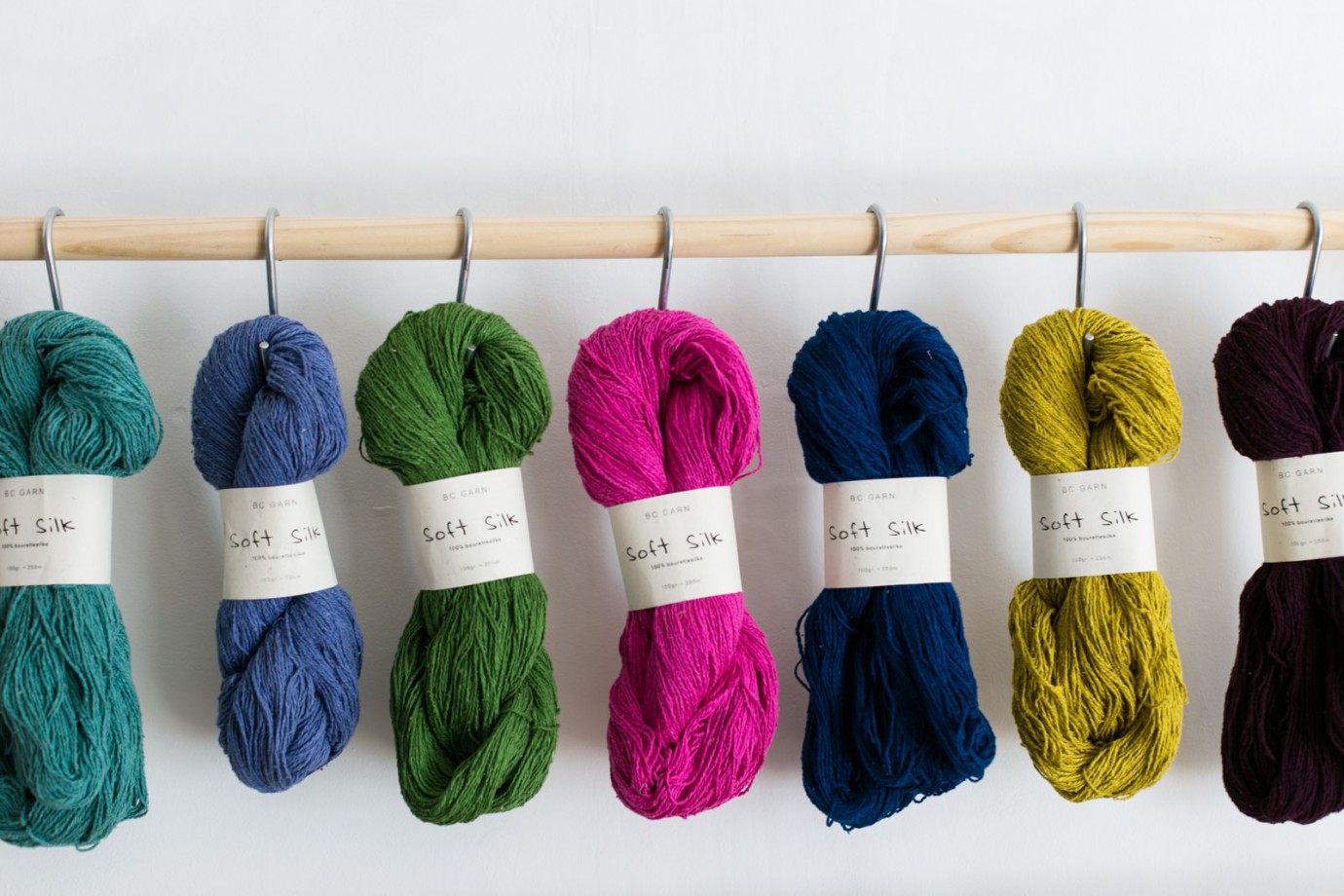 About your host, Nest Knitting
Genevieve West took over as the owner of Nest in January 2015, and has since made it her mission to inspire a sense of creativity in others through her workshops. Gen has been sewing and knitting since the age of eight, and throughout her extensive and impressive career, has always incorporated this creative license into her work, whatever it may be.
Something that Gen is staunchly passionate about is passing on her love of art and creative flair to younger generations. She has now been able to combine her love of sewing, crochet, knitting and teaching and is delighted to have been able to buy the shop where she was once herself a regular customer.
At Nest, students are provided with a range of wonderful and hands on courses in knitting, felting, crocheting and sewing in their fabulous shop in North London. With a strong emphasis on the beauty and of handmade items, Nest pass on a love of all things handcrafted through their sociable and affable workshops. Whether you are a complete novice or a seasoned pro, you will be warmly welcome to any of Nest's numerous and diverse courses, where you will be able to hone in your skills and further your craft under the Nest team's expert guidance.
Anyone over the age of seven is welcomed into Nest's beautifully lit workshop to take part in one of the many courses on offer. Choose between a mixture of five-week courses and one off workshops, as you discover your genius with Nest!
Flexible cancellation policy
Any class can be cancelled and fully refunded within 24 hours of purchase. See cancellation policy.