Do a search for unusual hen parties in London and you get a long list of strippers and party buses. However, a night sat in front of gyrating men isn't for everyone.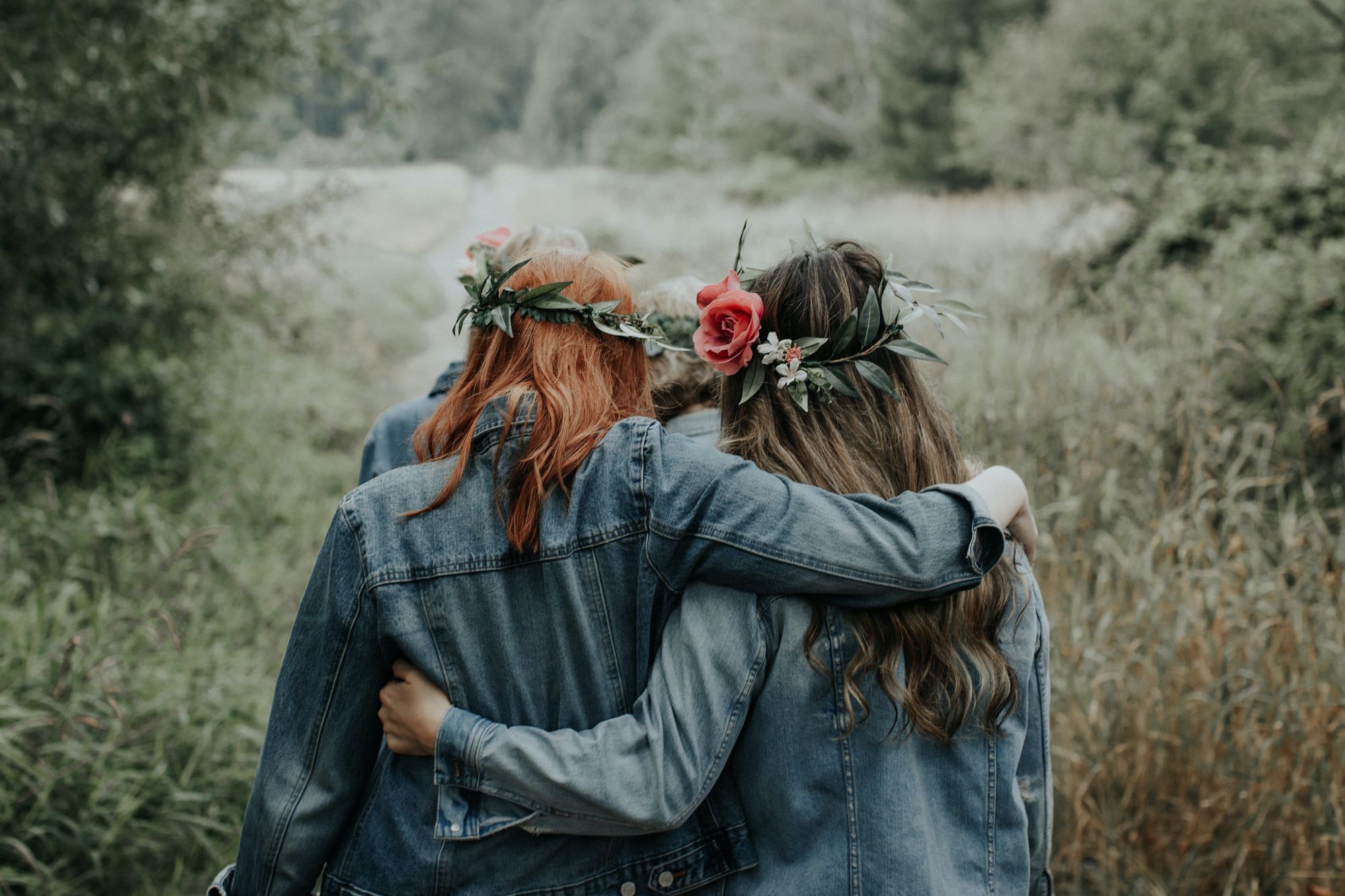 We've noticed a recent surge in people approaching us for the best workshops we have on our site that are suitable for hen parties. So, we thought we would put together a list of the top 9 hen party ideas we have that are perfect whatever sort of event you are looking for. Sometimes sticking with the norm isn't for everyone so for whatever reason you are looking for something a little different or quirky, we've got some brilliant ideas for you to sift through.
Whether you want a creative alternative to willy straws or whether you want a booze-free, crafting affair. Most of our workshops and classes can be taught for groups as quirky hen parties, so if there is something on the site that takes your fancy, email hello@obby.co.uk, who can act as your personal hen party organiser.
Top 9 Unusual Hen Party Ideas for Groups in London:
Feminist Embroidery
Italian Cooking Class
Make Your Own Hat for the Wedding
Flower Crown Workshop
Paint Pottery
Design Your Own Jewellery
Handmade Pasta Workshop
Art Class with Lunch
Terrarium Masterclass Online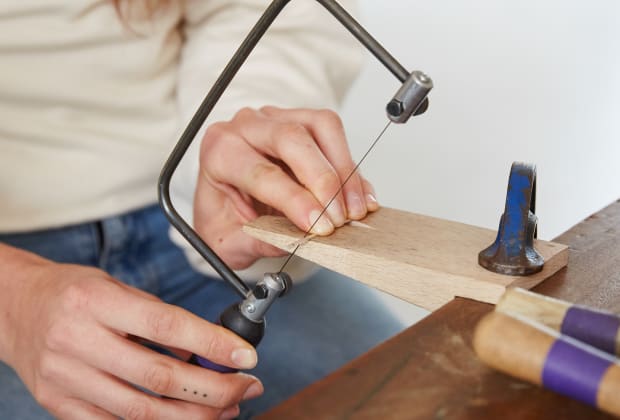 Location: Putney, South West London
The first, and perhaps most unusual of the top 10 hen party ideas. These feminist embroidery classes are perfect for the group that are focused on their suffragette routes. In this workshop, you are given a crash course on six of the world's most well-known feminists, before outlining their faces and paying homage to them through the medium of embroidery. You probably won't finish their faces in the class, but you'll manage to complete Beyonce's locks.
You'll also have enough knowledge, thread and needles to find the rest of her when you get home. Maybe a good treat to cure the hangover the day after the big day? These classes can run for groups of up to 20, so no matter how big your hen party is, we can accommodate you rowdy lot with this cool class.
Book now on Obby
Location: Nottinghill, West London
This Italian Cooking Class starts early on a Saturday morning but for nothing but great reasons. You start the day with a tour around Portobello Market in the picturesque Notting Hill. Charlotte and Claire, two sisters will teach you how to select the best quality ingredients in order to create dishes together.
After choosing the best seasonal and fresh produce, you head back Claire and Charlotte's beautiful airy home tucked away in Notting Hill before cooking up an absolute, Italian storm. Topped up with Prosecco as the days goes on, these cooking classes are relaxing and of the highest quality. Dinner with the girls, but with a do-it-yourself twist.
Book now on Obby
Location: Southbank, South East London
So, unless you're one of the lucky bridesmaids, everyone needs a hat for wedding day right? And for those of you that don't, you'll need one for the next wedding you go to. Wouldn't it make total sense to make your own hat then?
Katherine Elizabeth is a fantastic teacher, who teaches you how to make your own show-stopping designs. Suitable even for beginners, you won't be disappointed with your creations. Have a look at the page to see what unusual and special designs other hen parties have created! These unusual hen parties run over two days in London, and Katherine does everything she can to make it a day you'll all remember.
Book now on Obby
Location: Clerkenwell, Central London
If the wedding is Boho themed, or you're looking to make your own hen party favours, making a flower crown is the perfect activity to bond and entertain hens. You will be taught how you construct a lovely, festival inspired crown using wires and floral tape. It will look gorgeous and feel comfy too!
Learn how to select a mix of different flowers and all the techniques and mechanics essential to make your crown with seasonal blooms or dried flowers. The Flower Factory is a unique, seasonally inspired flower studio and floristry school based in the London design district of Clerkenwell. They are a highly creative team of London florists with a passion for botanical beauty and an excellent eye for detail.
Book now on Obby
Location: Borough, Central London
Paint pottery and bring your own Prosecco in this fun and easy workshop. You'll have a wide variety of ceramics to paint - mugs, bowls, plates, tiles and ornaments, that'll liven up any home, desk space or loo! M.Y.O ('Make Your Own) has arts & crafts studios for grown ups, with a colourful studio in London Bridge/Borough. They provide a relaxed and fun space for you to learn new things, be creative and make something to be proud of. Think of M.Y.O as an art gym for your creative muscles! And their BYOB too!
Book now on Obby
Location: London Bridge, Central London
Unsure what to give your Bridesmaids as a wedding favour? Why not design and make them together in this workshop perfect for the more creative hens. This class is designed to provide you with the essential groundwork needed for wax carving all whilst enjoying a glass of bubbly in a relaxed, creative environment.
Carving wax gives you endless options to freely design whatever ring you want, as you are not limited to a silver wire or strip. The Ringsmiths, Ros Millar & Milena Kovanovic are two close friends and award winning jewellery designers & makers.
Book now on Obby
Location: Bethnal Green, East London
What better way to get over your hangover after the Hen or Wedding than to gorge on some homemade pasta you've learnt to make as part of the hen?! Join Cook Eat Discover for an evening two hour chef-led workshop in a trendy east London sign shop just a few minutes walk from Bethnal Green underground station, to learn all about making beautiful handmade pasta making. Learn a new skill and have a memorable and fun evening in a friendly environment.
Book now on Obby
Location: Venues across London
If you're looking to add a little extra to a meal out, this class is the perfect combination of relaxing, mindful, and yummy! An unforgettable art experience at the artist's studio, you will learn painting techniques, plus lunch and wine while creating a truly amazing piece of art. With step by step instruction method you will feel at ease even without a single stroke of painting experience. With Katya's expertise and relaxed approach even complete beginners will be able to produce wonderfully personal piece by the end of the day.
Book now on Obby
Location: Live online class
Last of the top 9 hen party ideas, but by no means the least. Something you may have never hear of - terrariums - and in an environment anyone can join, even that cousin that now lives in Australia! Learn to make your very own terrarium garden in the comfort of your own home via a live online class.
Join all the hens virtually and receive a step by step guide while building your own mini-ecosystem. This live online class enables you to connect to nature in your home in a mindful, fun and creative way. With all the materials and tools sent to each hen before the class, what could be easier, or creative!
Book now on Obby
Need more help planning your hen?
You may be jet-setting off somewhere abroad, but if you're staying in London and the UK, there is an endless supply of fun and unusual activities to do during a hen party, and hopefully our list of the top 10 hen party ideas will help!  
Obby is a teaching platform where teaches all around the UK can create, manage and sell their classes, courses and workshops online. As a student, you can visit Obby to browse and book thousands of classes from any one of Obby's talented teachers.