With the Easter Holidays falling at the beginning of April this year, and the Easter long weekend between the 15th and the 18th of April, the longer holiday can leave you stumped for things to do during the time off school. So if you're struggling we're here to help!

We've rounded up our top 8 Kids Workshops and Classes, all available over the Easter break, to help you out if you're stuck and bored of doing the same things over and over - keep reading to find out more below.
---
Our Top 8 Kids Classes for the Easter Holiday 2022 are:
---
Mini MasterPeace Kids Club
Location: Belgravia, London | Format: 90mins class | Price: £38pp
If your little ones are aged 7-12, then this sketching & painting class from MasterPeace is a great way to entertain them this Easter! With a focus on mindful painting, MasterPeace want art to be an outlet for everyone to relax and unwind, perfect to help keep your kiddos calm and content during the school holiday.
The class is specifically run by one of the team's child-focused professional artists, where they'll learn to paint and draw to their hearts content and provided with brand new materials. With the classes capped at 6 kids only, your children will be able to bond with other like-minded kids as well as receive lots of attention from their teacher!
While biodegradable gowns are available to keep your little ones protected from any artistic spills, MasterPeace still recommend that they wear old clothes that they (and you!) don't mind them getting paint on.
Book now on Obby
---
Bee Friendly Garden Kit
Location: At Home | Format: Learning Kit with Instructions | Price: £20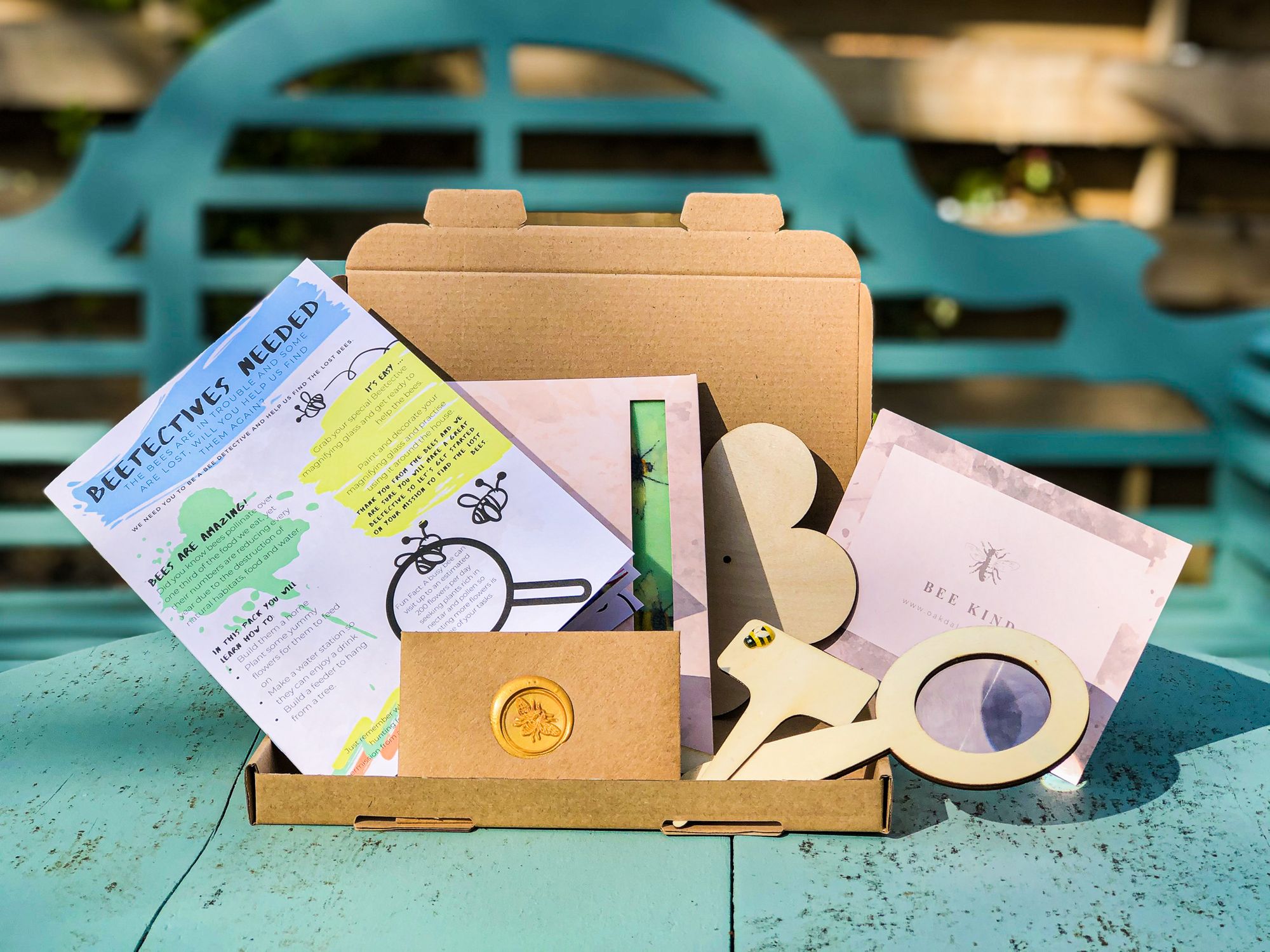 Don't fancy a day out and looking for something to do at home? This pack from Oakdale Bees is both fun and informative for kids, helping them learn about bees and what is needed to create a bee-friendly space. Whether it's a garden, window box, or container you can create a little bee santuary with the content's of your kit!
The kit comes with a Beetectives Mission Booklet, British Wildflower Seeds, Bamboo signs, an Eco planting guide, beeswax wrap, a Butterfly feeder base and certificate to hand out once the kit has been completed! Plenty to keep your little ones occupied and with it being Spring, it's the ideal time to get your bee haven up and running.
Book now on Obby
---
Children's Freestyle Sewing Saturday's
Location: Crofton Park, Brockley | Format: 3hr workshop | Price: £25pp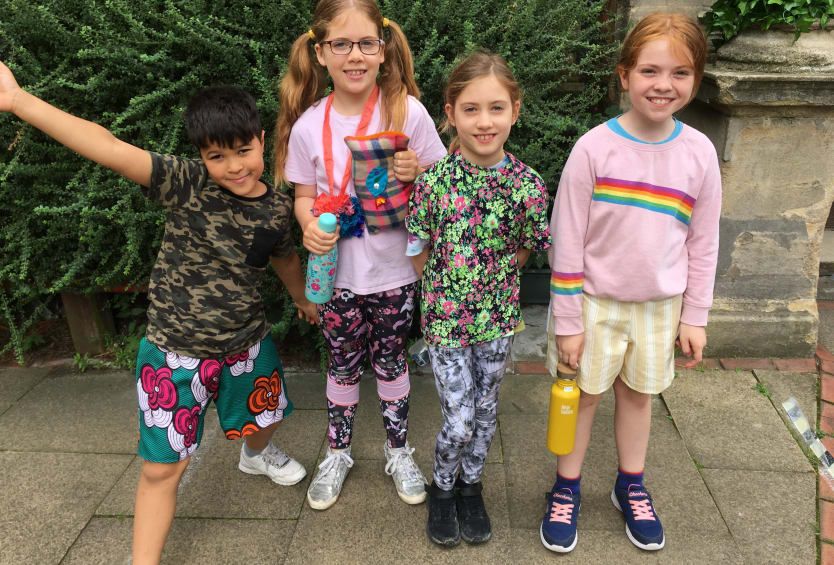 If you want to help your kids get their craft on over the Easter holidays, this drop-in workshop by Make Mee Studio is perfect for teaching them the transferable skills of sewing! From complete beginners to more experienced kids, Make Mee have a huge range of projects that kids can choose to create so that they can have pride in the things they make.
In the workshop, kids can learn to use a sewing machine along with skills such as appliqué, embroidery, free machining, dressmaking, pattern cutting and more. If they start a more complex piece, kids are welcome to come back at the next session to recieve help or can take it home to carry on there.
Book now on Obby
---
Pasta Making Classes For Families
Location: At Home | Format: Live Online Class | Price: £25pp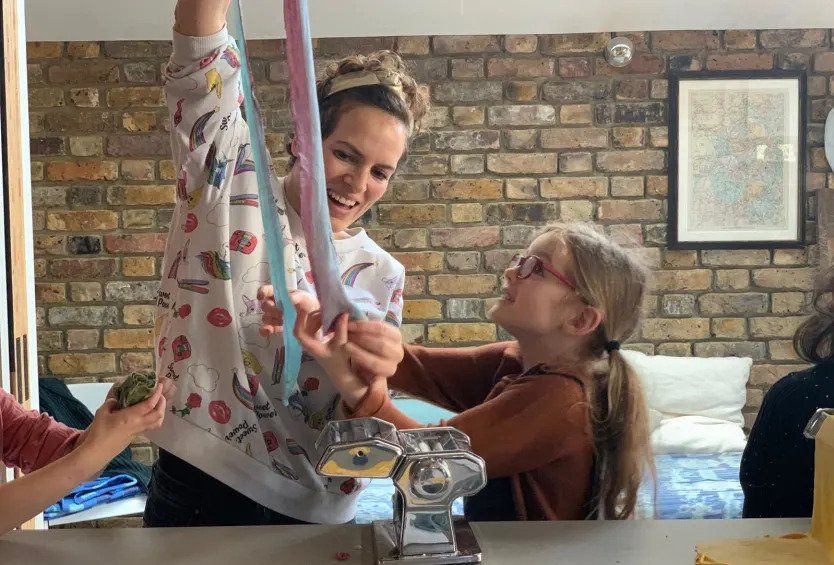 Get your kids in the kitchen and learning how to make healthy and tasty food with this at-home class from Pasta 'n Play! Taught by Vicky, you'll learn all about the history of pasta before diving into a hands-on workshop where you'll learn how to make your own dough and lots of different shapes of pasta such as: scialatielli, busiate, maccherroni, spaghetti, colourful pasta, tagliatelle (cut pasta) and gnocchetti.
Vicky will send you a list of ingredients and equipment needed before the class, so you can get started knowing you have everything you need to create some yummy pasta dishes with your little ones!
(P.S: If you're looking to avoid doing the washing up over the holidays, Vicky also runs an in-person version of this class!)
Book now on Obby
---
Paint On A Farm For Children
Location: Stepney, London | Format: 2hr workshop | Price: £35pp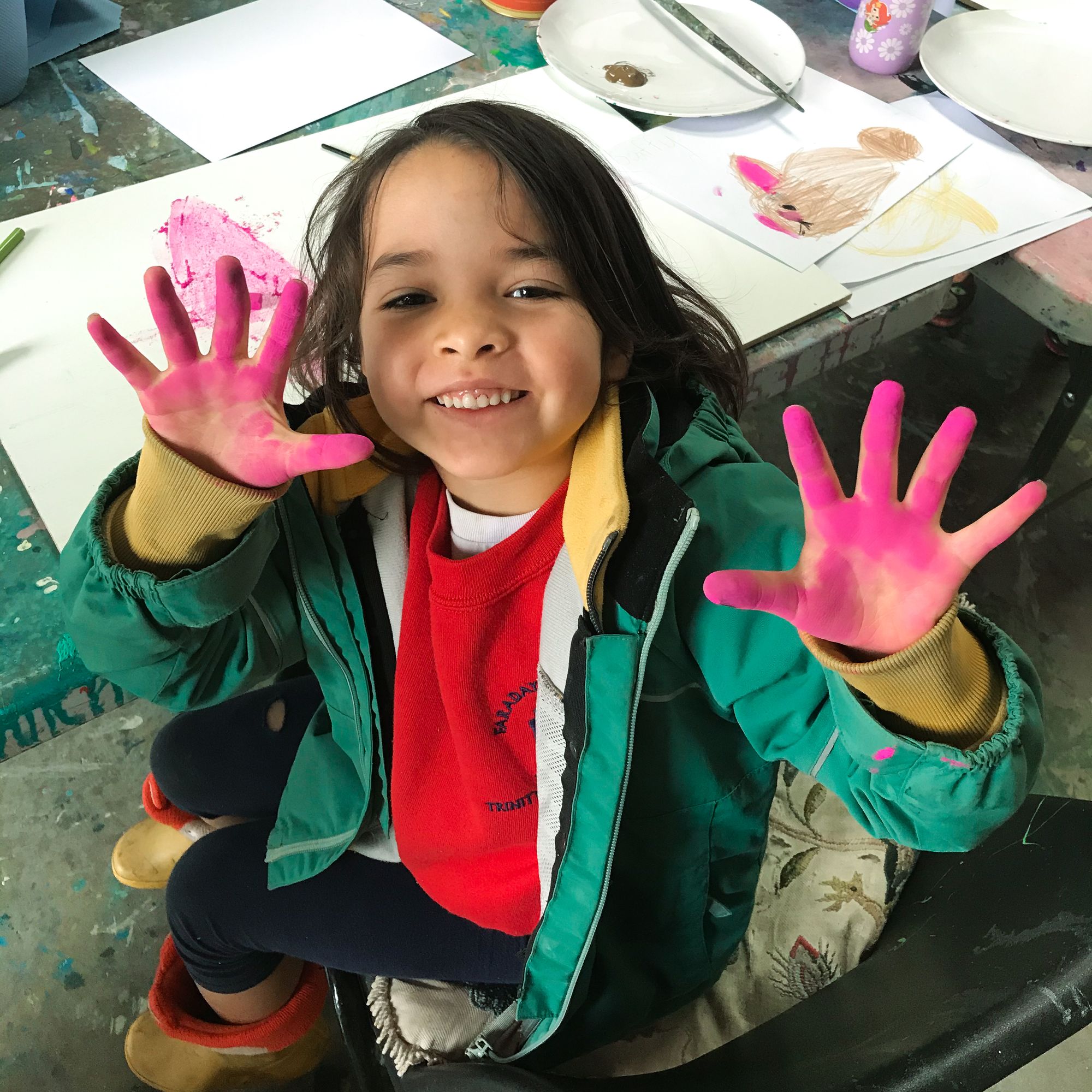 Set in artist George Mason's studio on Stepney City Farm, kiddos from ages 5 -12 will get to explore their creativity in this 2-hour class. Beginning with a wander round the farm, kids will get to sketch the animals they see as a warm-up before heading back to the studio to work on both a collaborative and individual piece.
Georgie has been teaching art to kids for over 10 years throughout the U.K and loves encouraging them to get messy, meet others, and embrace themselves and their creativity. All the materials needed are included in the class price, and for parents there's unlimited teas and coffees to enjoy while your little ones are pre-occupied!
Book now on Obby
---
Art Spells Magic Kids Workshops
Location: Boundsgreen, London | Format: 90min workshop | Price: £16pp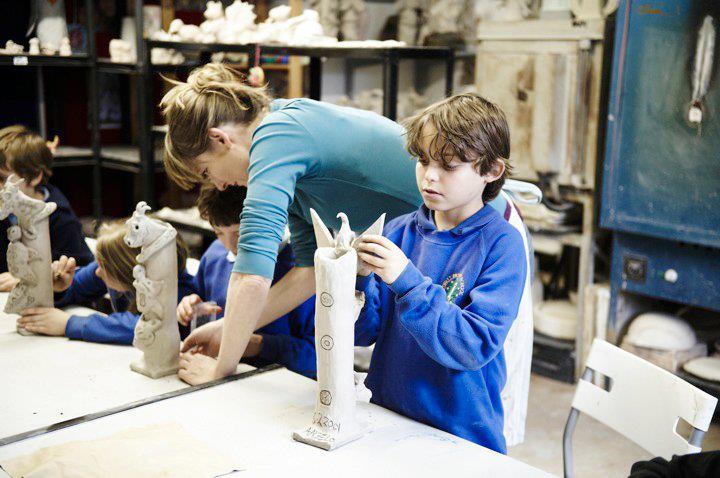 Art Spells Magic is Lucky Studio's special children's workshops, and are a very friendly, safe and inspiring environment for children to learn all the basics about drawing technique, portraits, painting, colours and blending, watercolours to poster paints and acrylic on canvas or boards! Open to students from 4+ all the way up to GCSE and A-Level, whatever creativity they want to get into Lucky Studios is on hand to help!
Book now on Obby
---
Kids Holiday Craft Club
Location: Worcester Park | Format: 3hr workshop | Price: £20pp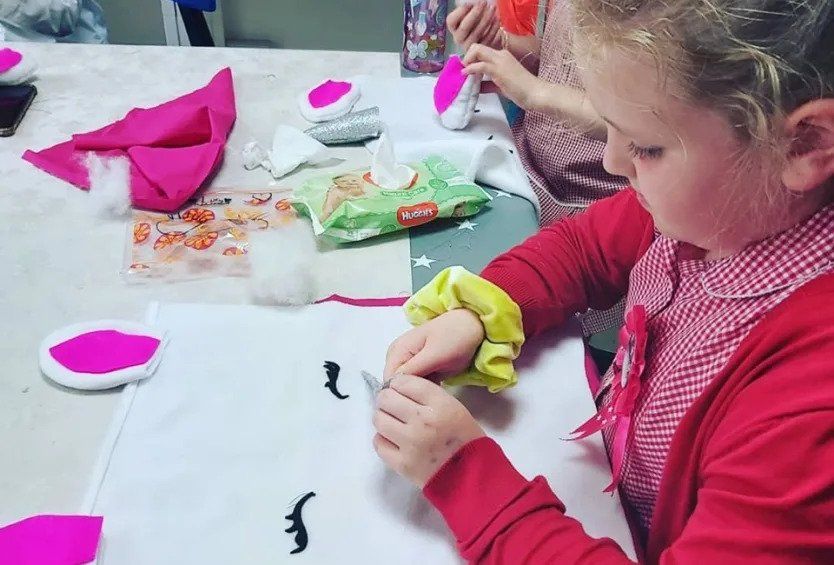 In this drop-off kids club, there will be a different craft for your kids to try every day - from paper craft, to painting, t-shirt printing, slime, sewing, and more! With these classes from Craft My Day, kids from ages 6+ can enjoy learning new skills and making new friends, whilst being guided by an expert teacher.
Craft My Day offer bundle sessions, so if you're looking to entertain your kids throughout the holiday you can purchase multiple sessions at a discounted price!
Book now on Obby
---
Terrarium Masterclass
Location: Various Locations in Central London | Format: 2hr workshop | Price: from £50pp
If you're looking to bring some nature into your Easter holidays, then this workshop from Glass Garden London is perfect for you and your kids to enjoy! You'll learn about the history of terrariums, which if you're unaware are a "self-sustaining, biologically diverse micro ecosystem closed in the glass", whlist learning new mini-gardening skills and how to look after your plants.
This class is open to kids aged 8+ with under 16's needing to be accompanied by an adult for obvious reasons! You can also book a private masterclass for the whole family which can take place at home, where Glass Garden London bring all the materials needed to you.
Book now on Obby
---
Need more advice?
Hopefully, these ideas for Easter Holiday activites will help you out if you've been stuck! If you're still looking for the perfect kids class, be sure to take a read of some of our other amazing guides and best round-ups below. We're sure you'll find something useful, oh - and don't forget to share the love.