In 2022, the May Bank Holiday will fall on Monday May 2nd. This means we will get a three-day weekend, running from Saturday April 30th until Monday May 2nd. If you're looking for activities to do over the long weekend, you're in luck! Here at Obby we've rounded up our top 8 activities for you to make the most out of the Bank Holiday; read on to find out more about our picks!
---
Our Top 8 Activities to Do during the May Bank Holiday 2022:
---
Large Dish Glaze Painting Workshop with Decima Clay Studios
Location: Borough, London | Price: £80pp
Looking to use your bank holiday to get hands on with a new hobby? With this workshop from Decima Clay Studio, you'll dive into the world of exciting and vibrant ceramic glazes and glazing techniques through creation of your own large decorative dish.
You'll taught by one of the Studio's experienced ceramic teachers, getting an introduction to the glazing techniques, and will have a go at decorating your own large (33cm) glazed hand-painted ceramic dish. Everything you need to create your newest clay creation is included in the price of your ticket; perfect for getting stuck in and making something new this May Bank Holiday.
Book now on Obby
---
Woodcarving For All with The Hall of Bright Carvings
Location: Greenwich | Price: from £65pp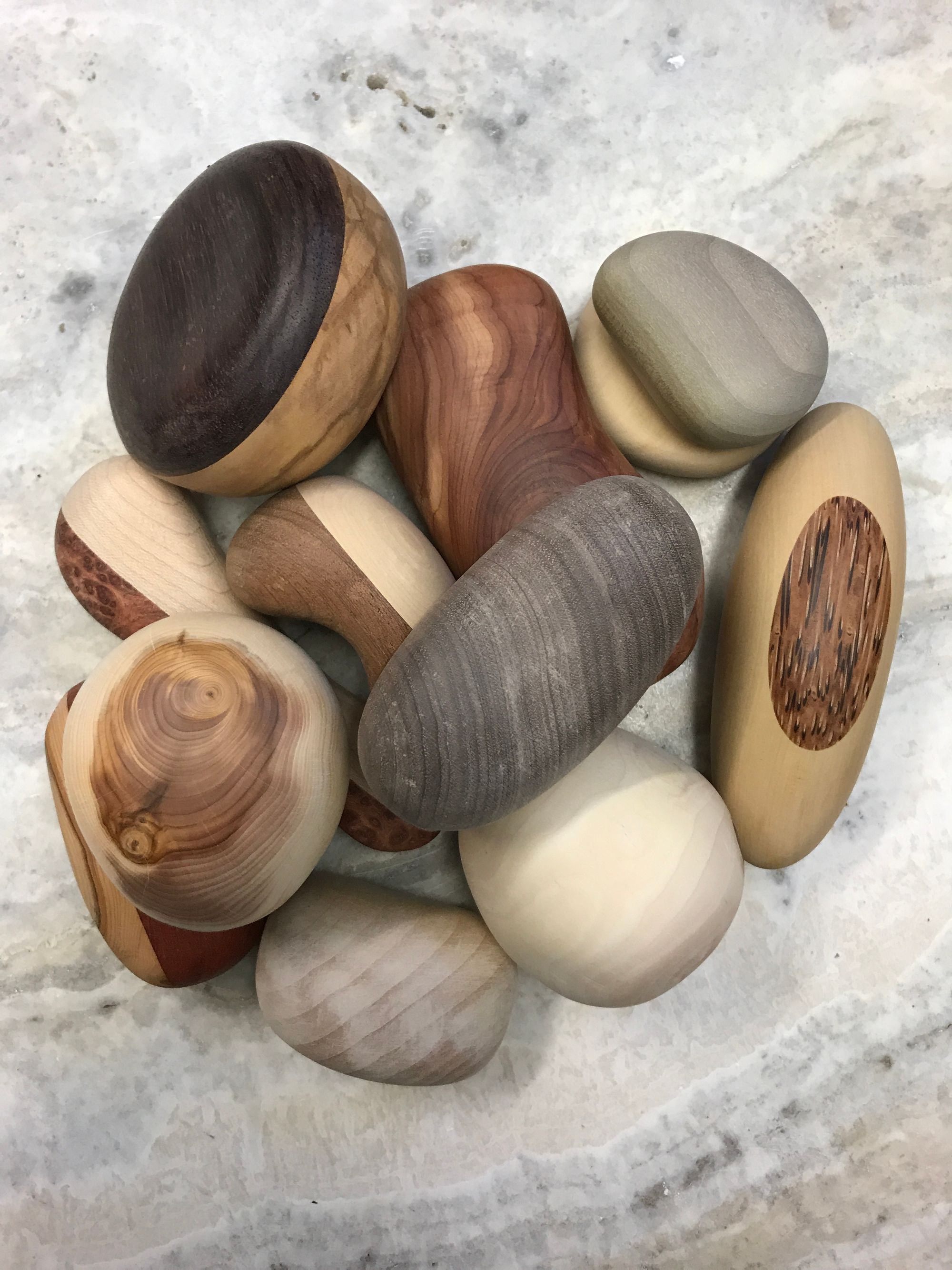 Connect with nature this bank holiday with this Carving Workshop by The Hall of Bright Carvings.  Set up by Roli Ross, the carpenter has a 3 year Diploma in Ornamental and Historical Woodcarving from the City and Guilds of London Art School; having also taught woodcarving at adult education colleges and from his studio in Greenwich for over a decade.
In this full-day course, you'll get to choose from a variety of beginner projects to choose from, with Roli teaching you how to safely handle the tools you need before then transferring your design onto your wood. Roli will demonstrate each technique as you work through your project, helping you oil and wax your piece at the end!
Book now on Obby
---
Soap Making Workshop with Ruth Romano
Location: Poynton, Stockport | Price: £99pp
Treat your senses (or even a loved one!) this May Bank Holiday with this Soap Making Workshop from Ruth Romano, who's passion for natural skincare has led her to teach her own soap making classes so others can learn how to embrace nature's own ingredients. In her workshop, you'll learn a brief history and chemistry of soap making, how to formulate your very own recipes, use natural colour options, blend your own essential oils, and more! Make sure to remember to bring an apron and rubber gloves if you're taking part, but once you're done you'll have your very own batch of handmade soap ready to use yourself or share with your loved ones.
Book now on Obby
---
Fresh Florals in Watercolour Workshop with MasterPeace
Location: Belgravia, London | Price: £45pp
Fancy turning your hand to some painting over the long May weekend? In this watercolour class from MasterPeace, you'll learn how to paint a freshly cut, beautifully cut floral bouquet from fellow Obby teacher Blooming Flair. Artist Grace Bull will walk you through different watercolour techniques such as washes, wet on wet, colour layering, adding pen detail and much more! After the session, you'll get to leave with your very own botanical illustration on beautiful watercolour paper; perfect for framing and hanging in your home as decoration, or for passing onto to friends and family as a handmade gift! Either way, painting the gorgeous florals is sure to get you in the Springtime mood over the May Bank Holiday.
Book now on Obby
---
Design Your Own Silver Ring with the Ringsmiths
Location: Oxo Tower Wharf, London | Price: £85pp
This workshop is great if you're looking to get hands on - but not too messy - with a new craft this May Bank Holiday! Led by The Ringsmiths - also known as Ros Millar & Milena Kovanovic, close friends and award-winning jewellery designers & makers - you'll learn how to make your very own wax carving ring design from their brand new teaching space in the Oxo Tower Wharf on Southbank. Carving wax gives you endless options to freely design whatever ring you want and a 3D representation of your design! Once you're happy with your finished carving, Ros and Milena will show you how to complete the ring and prepare it for casting, with your finished ring being sent to you or ready for pickup around 3 weeks after your session. Why not bring your loved ones along for the chance to create your very own custom rings together, with nibbles and a complimentary cocktail included in your ticket price!
Book now on Obby
---
Make a Luxury Leather Key Ring with Leonie Saliba
Location: Forest Gate, London | Price: from £30pp
Spend your May Bank Holiday learning about the art of crafting leather with this Luxury Leather Key Ring Workshop from Leonie Saliba! Leonie has been passionate about art, crafts and creativity since she was young, studying fashion and design at the University of Central England before going on to build her very own successful leather accessories brand. Recently, she has felt she's missed the hands-on side of what she loves, and so decided to branch out into teaching her own workshops. In this one, you'll learn how to make your very own beautiful leather key ring, learning how to make your own pattern, marking and cutting the leather, setting hardware, gluing and constructing your keychain, and even foil stamping your creation with initials of your choice! Perfect if you're looking to gift your creation to a loved one.
Book now on Obby
---
Wellbeing Zine-Making Kit with The Art Room
Location: At Home (Learning Kit Included) | Price: £40pp
If you want to spend your Bank Holiday devoting some time to yourself and your well-being, this at home class from The Art Room is a great way to block out some me time. Incase you don't know, zines are small DIY books that employ the art of paper folding. Incorporating expressive text and visual art, zines are a powerful way of sharing your thoughts, memories, and ideas. In this virtual workshop, you'll learn how to make your own, with prompts provided by your teacher Sarah to help you consider a place where you felt safe and welcomed; expressing things about this place in your zine.
Book now on Obby
---
Make Your Own Kokedama (Japanese Hanging Houseplants) with Floral Merchant
Location: London Bridge | Price: £65pp
Our last (but by no means least!) workshop pick for the May long weekend is this Kokedama workshop from Floral Merchant London! If you're in need of re-connecting with nature this Bank Holiday, then this masterclass with your teacher Hayley McDonald is a great starting point and will leave you with a piece of nature to take home with you.
Kokedama is the traditional form of creating Japanese hanging gardens, where you use wrapping techniques and soil combinations to create wonderful pot-less hanging plants; like the one above. Hayley will walk you through the tradition of Kokedama making and how to support and maintain your new hanging garden.  You'll get to choose from a range of plants and coloured string, so you'll get to express your creative in whatever unique way you feel.
Book now on Obby
---
Need more advice?
Hopefully, these ideas on how to spend your May Bank Holiday will help you out if you've been looking for activities to spark your creativity! If you're still stuck for the perfect thing to do, be sure to take a read of some of our other amazing guides and best round-ups below. We're sure you'll find something useful, oh - and don't forget to share the love.