Edinburgh is a popular tourist destination for countless reasons. Not only is it home to historic gothic architecture, Edinburgh is also the setting that has inspired many famous pieces of art. Harry Potter fans can wander the streets of where this iconic piece of literature was created, while admirers of the great outdoors can climb up Arthur's Seat. We have rounded up the top 10 things to do in Edinburgh, so you can make the most of your time in this captivating city.
---
Top 10 Things to Do in Edinburgh in 2022:
Clothing Redesign and Alteration Class with Remode Collective
Edinburgh Festival Fringe
Quilting Workshop with Remode Collective
Dressmaking Course with Remode Collective
The West End Fair
Bottle Lamp and Lampshade Kit with The Edinburgh Craft Club
Edinburgh Playhouse
Cross Stitch Workshop with The Edinburgh Craft Club
Big Big Gin Festival
Paint & Sip Experience with Merriment Atelier
---
Clothing Redesign and Alteration Class with Remode Collective
Location: Leith, Edinburgh
It's time to revitalise and revamp your wardrobe! Bring your favourite worn treasures back to life in this clothing redesign class.
We all have items in our wardrobe that we like but for some reason, we don't wear often enough. Why is that? Maybe they are a bit tight, too big, or too long. Maybe you don't feel comfortable wearing some pieces of clothing because they don't really reflect your style anymore. The material is lovely, but something in the design just doesn't suit you. Well, this class will help you make the most out of your wardrobe!
Simply bring your own pieces of clothing to the studio and work with Monika, a talented designer who will help you alter and restyle your clothing. Monika will guide you and advise you throughout the process, from design to execution. Together you will explore exciting ways to redesign your clothes to fit your style and your measurements!
Remode Collective is an award-winning social enterprise set up to explore ways to re-purpose textiles locally and build new skills, while celebrating multicultural diversity. The enterprise is based in Edinburgh and offers a range of creative workshops, classes, community projects and events.
Book now on Obby
---
Edinburgh Festival Fringe
Location: venues across Edinburgh
Calling all fans of the arts! This annual festival celebrates art in all its forms. From comedy shows to musicals, discover the many different events taking place at Edinburgh Festival Fringe in 2022. This year the festival will be taking place from the 5th August until the 29th August. If you're visiting Edinburgh this summer, this festival should definitely be on your list of things to do in Edinburgh.
---
Quilting Workshop with Remode Collective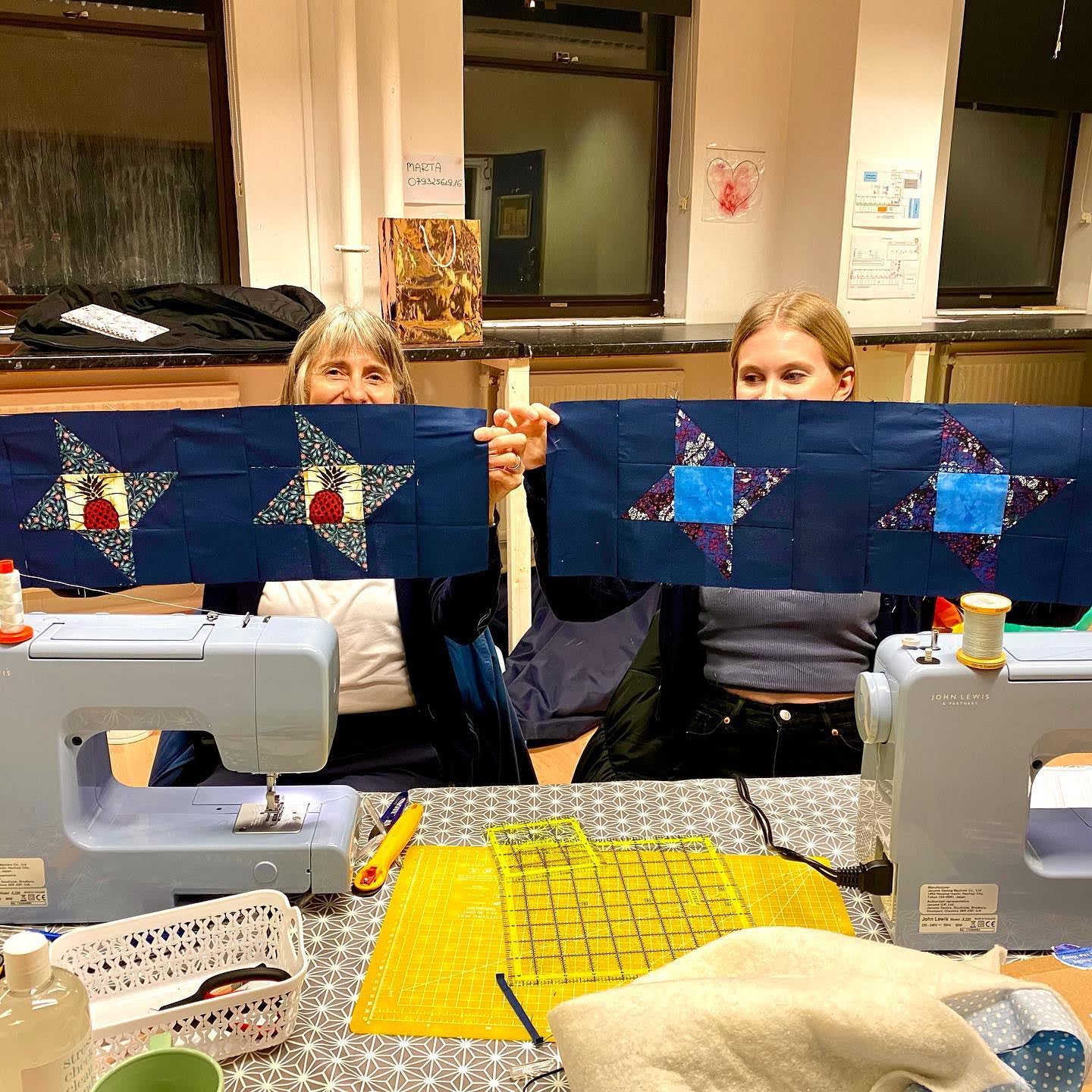 Location: Leith, Edinburgh
Always been interested in quilting and patchwork? Then this is the workshop for you! With the guidance of your encouraging tutor, you will master every step of the quilt making process.
Discover how to use reclaimed materials, sustainable fabrics and a sewing machine to make your own beautiful and unique quilt. This short course will cover all you need to know to get started in this absorbing, creative and rewarding craft.
Join this workshop with Remode Collective to expand your textile skills, have some fun and meet new friends. Their classes are designed to inspire creativity, impart new skills and create a friendly and safe environment for social networking.
Book now on Obby
---
Dressmaking Course with Remode Collective
Location: Leith, Edinburgh
Want to learn how to sew and make your own clothes? This dressmaking course will help you channel your inner clothing designer!
This four week long course is designed to give you the skills to make, alter and fix your clothing. This course provides a welcoming and creative environment for students of all levels to develop their dressmaking skills.
This interactive course is yet another amazing craft and textile experience hosted by Remode Collective. Their programme of workshops and classes covers various aspects of creative textile work and encourages students of all levels to try their hand at creating their own clothing.
Book now on Obby
---
The West End Fair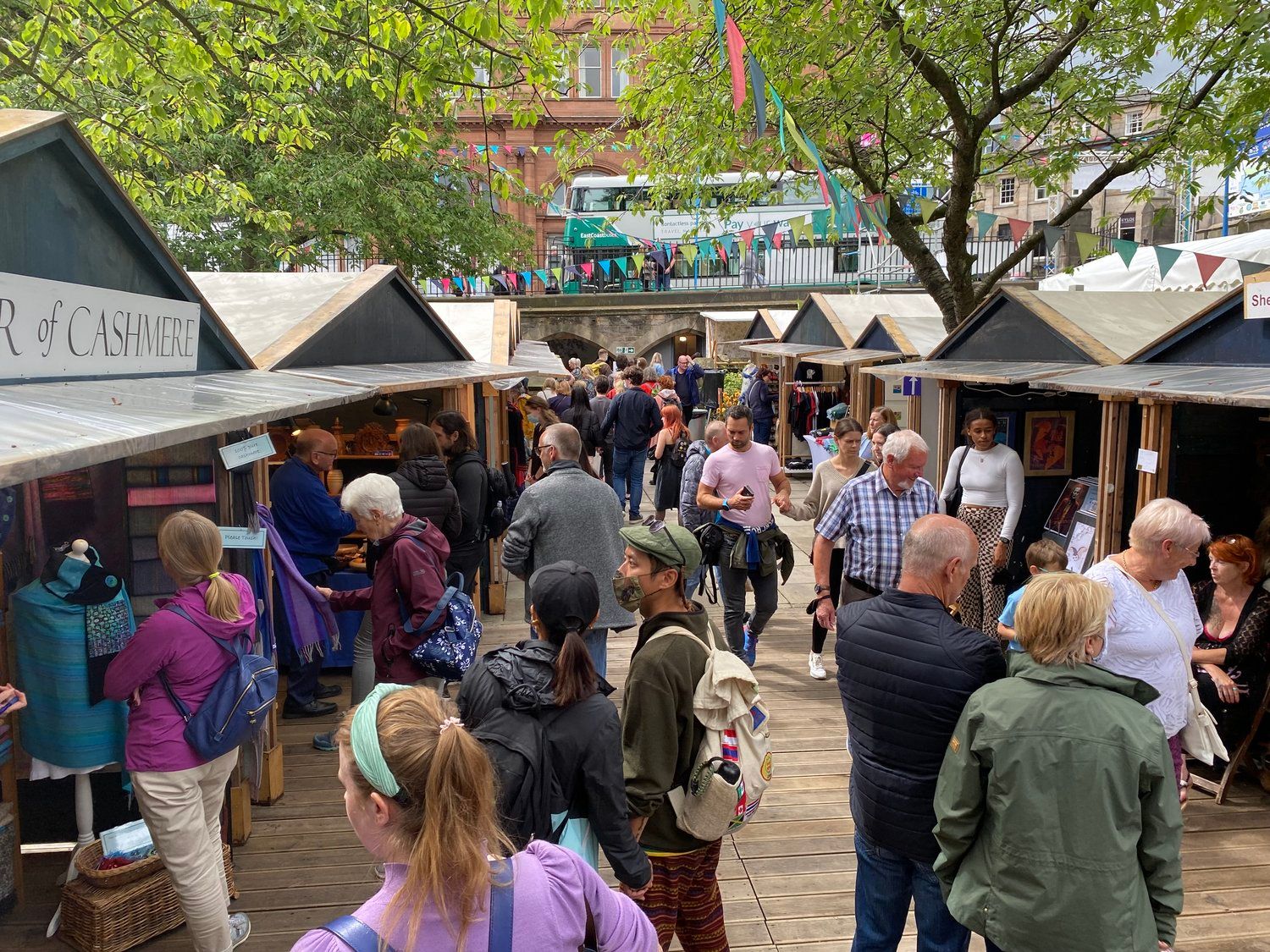 Location: West End, Edinburgh
Explore a broad range of exhibitions at this annual craft fair. Don't miss this art and design fair in Edinburgh this summer, taking place from the 6th August until the 28th August. Discover unique and creative items made by independent creators, artists and craftspeople. The West End Fair is the place to be this summer for those that are interested in art and design!
---
Bottle Lamp and Lampshade Kit with The Edinburgh Craft Club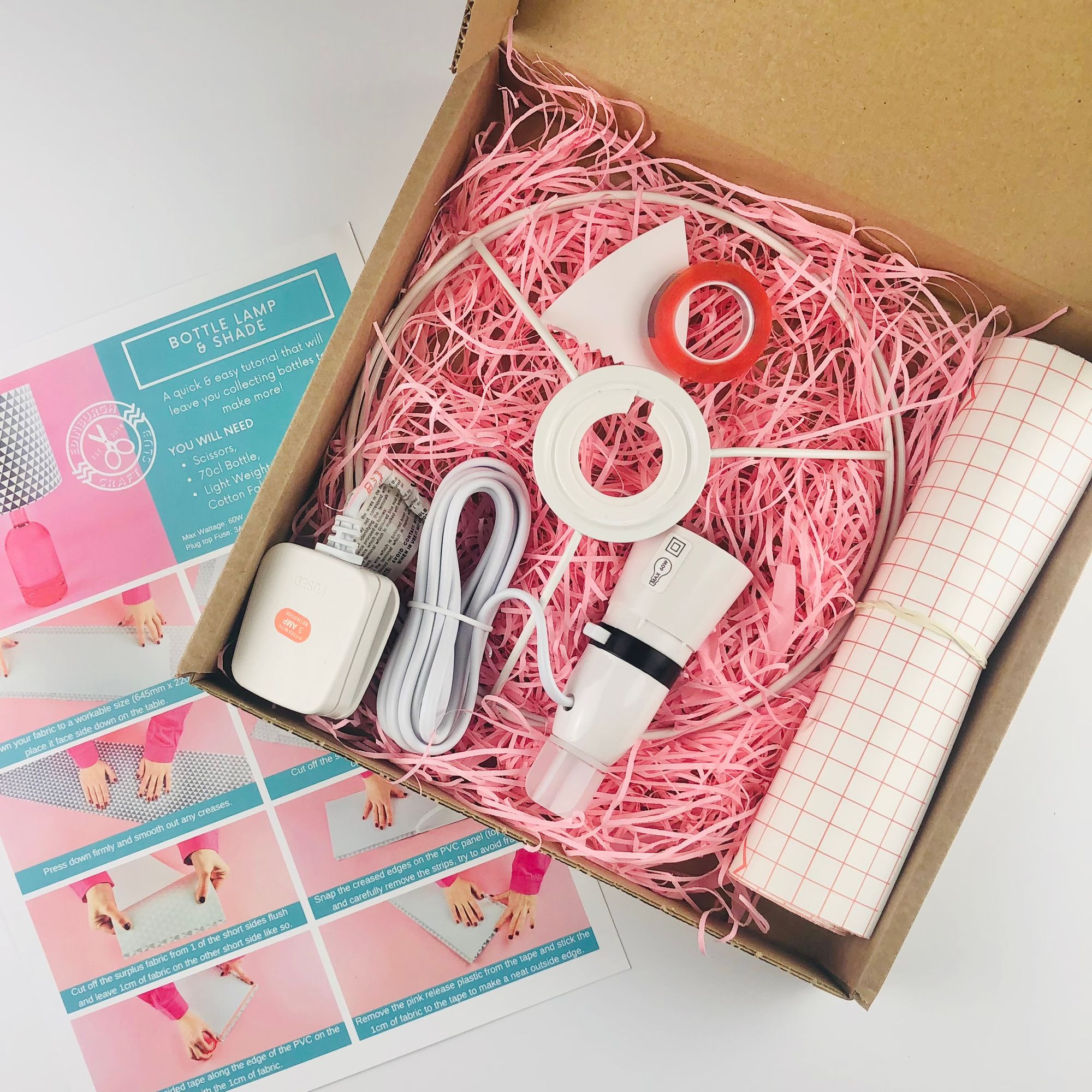 Location: at home learning kit
Got a special bottle you just can't throw out? This at home learning kit contains everything you need to make a professional drum lampshade and a bottle lamp fitting, whenever and wherever you feel inspired! All you need to supply is the fabric of your choice and an empty 70cl bottle.
Light up your home with a lamp made with your own two hands! This kit makes it easy for you to create pieces of soft furnishings that reflect your style and taste.
The Edinburgh Craft Club specialise in running independent craft workshops, live online and in venues across Scotland. They also design and create a range of craft kits for you to enjoy at home.
Book now on Obby
---
Edinburgh Playhouse
Location: Edinburgh City Centre
Interested in performing arts? Then why not visit the UK's biggest all seated theatre? Catch a show at the Edinburgh Playhouse in Edinburgh this year. From live music and musical theatre to comedy events, there is sure to be something for everyone at the Edinburgh Playhouse this year! With shows for adults and kids, a visit to the Edinburgh Playhouse in 2022 will entertain the whole family.
---
Cross Stitch Workshop with The Edinburgh Craft Club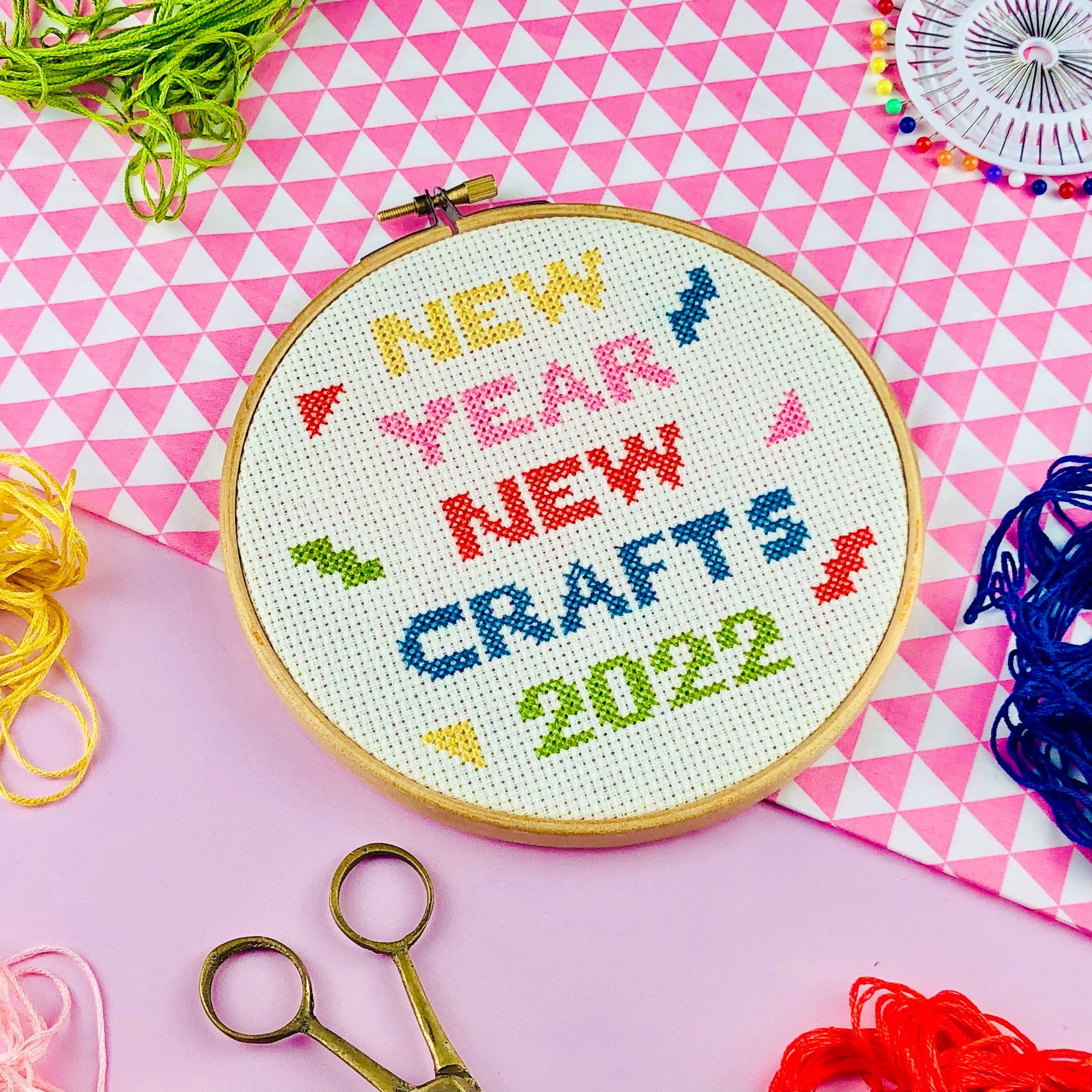 Location: live online class
Join this monthly online craft club that will be held on the last Wednesday of each month! Not free on Wednesdays? Instead, watch the pre-recorded version of this class in your own time.
Before each workshop, each student will be sent a creative craft kit with all of the materials, supplies and equipment needed to fulfil their own cross stitch project. Master the basics of cross stitching and develop your skills when creating intricate cross stitch patterns and pieces.
Amy set up The Edinburgh Craft Club in 2018 to feed her love of everything craft. She is an Art graduate, professional designer and loves exploring and teaching new creative techniques.
Book now on Obby
---
Big Big Gin Festival
Location: Slateford, O2 Academy Edinburgh
Is gin your poison? Then be sure to attend the Big Big Gin Festival in Edinburgh this year! Taking place on the 23rd April and the 24th April, don't miss your chance to discover different gin concoctions. This festival gives you the opportunities to explore over 100 different gins as well as the chance to try tasty samples. This award winning festival is definitely one of the top 10 things to do in Edinburgh this year!
---
Paint & Sip Experience with Merriment Atelier
Location: venues across Edinburgh
Come alone or with your friends and spend a wonderful evening painting a beautiful picture, while sipping a glass of bubbly and enjoying some feel good music. You don't need any experience with painting, and you don't need to bring anything! Just come along with your keen attitude to get creative.
Merriment Atelier is an events company that offers paint and sip workshops, private paint parties, and corporate events. The concept of these events is simple: you paint something beautiful while sipping a lovely drink and have a wonderful time with great company.
Book now on Obby
---
Need more advice?
Edinburgh is a vibrant city that attracts millions of visitors each year. Tourists are not only keen to see the top tourist attractions and sightseeing spots but many people visiting Edinburgh are looking for the best activities and events to experience. From festivals and must-see places in the city centre to unique events and workshops for the whole family, discover the top 10 things to do in Edinburgh in 2022.
Take a read of some of our other amazing guides and best round ups below. We're sure you'll find something useful, oh - and don't forget to share the love.