Classes
Just follow your nose to find this perfume creating class. Immerse yourself in the wonderful, potent world of smells. Discover fragrances that delight, odours which entice and scents that inspire you to blend yourself a personalised perfume which will be your own fragrant calling card.
In this class
Your perfume class kicks off with some essential perfumery facts and then your own personal perfume stylist will guide you on an amazing journey of discovery of the subtleties and complexities of smell. You will learn how to blend and combine aromas which are pleasing to you until you are finally able to orchestrate the ingredients of your own personalised aroma.
The afternoon tea
You will have the privilege to enjoy a three-tier afternoon tea complete with cakes, a selection of sandwiches and tea or coffee. Depending on the time of class that you book this will either happen at the start or at the end of your class.
For any classes starting at 11am or 2pm, your afternoon tea will take place at the end of your class. For classes starting at 6pm, your afternoon tea will take place at the start of your class and the perfume making will begin at 7pm (although please feel free to arrive a little before 6pm if you fancy taking more time to eat your afternoon tea).
Now you can
develop your sense of smell and discover exciting fragrance combinations
indulge your inner desires and tastes, and satisfy them with scents
unleash your natural abilities to create something unique, and special to you
What do you take away?
While you sip on a glass of bubbly and think of a name for your creation, a perfume stylist will blend your own unique mixture by hand and present it to you in a 20-ml purse spray atomiser, in your choice of colour, in an exquisite gift box made by hand.
Did you know?
Our sense of smell is the most developed of all our senses and the human nose can identify over 10,000 distinct aromas. Fragrances are powerful substances, they are capable of changing our perception, our desires or our mood. They can invigorate, excite and stimulate or invoke peaceful feelings of calm and well-being. A perfume is far more than the sum of its component odours.
Obby Guarantee
We ensure quality. If your class doesn't reach your expectations, we'll give your money back.
Gift this class to a friend or loved one
Class location
Kensington
179 Holland Park Avenue
W11 4UL
London
Gallery (4)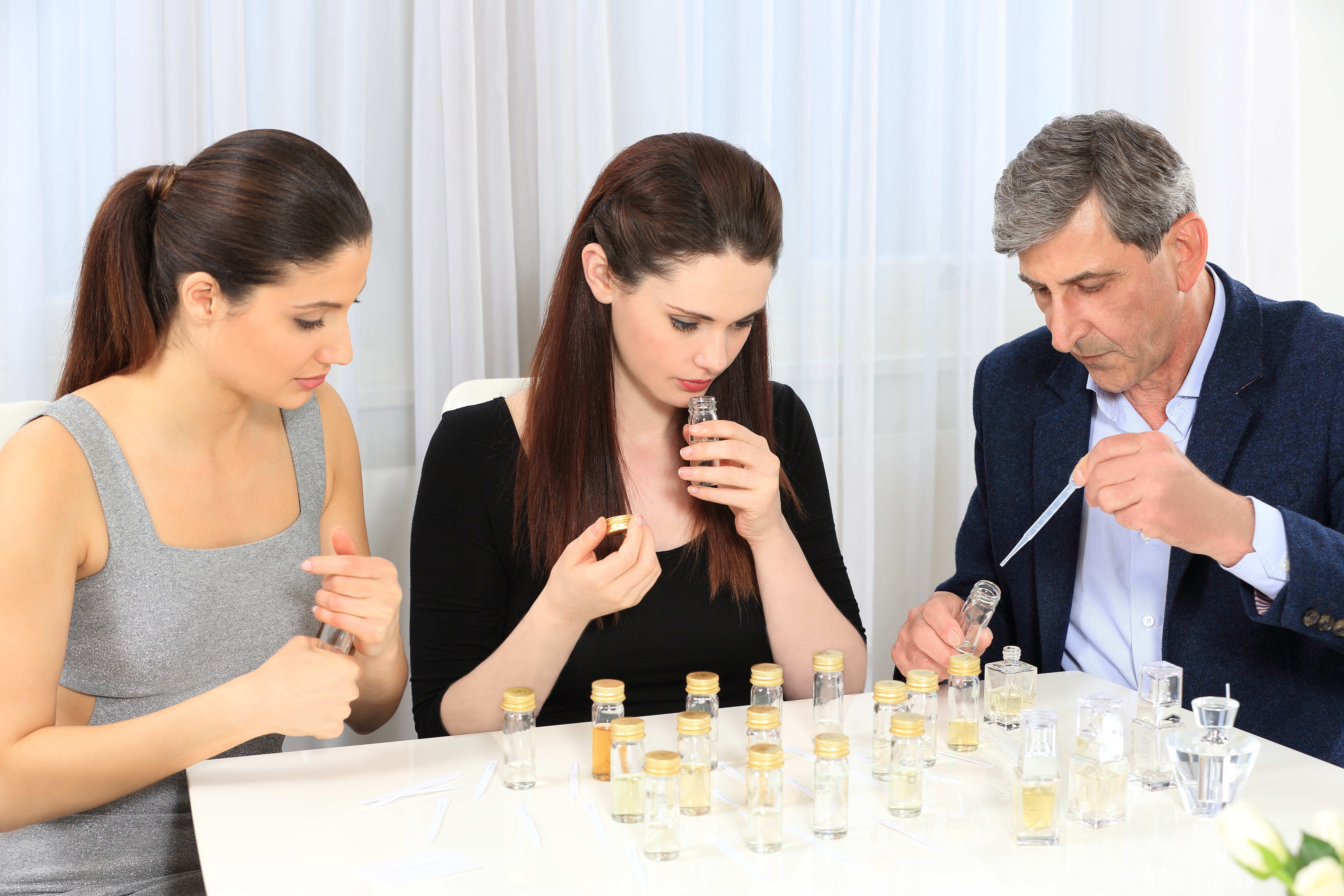 About your host, The Perfume Studio
At the Perfume Studio, the secrets of the ancient art of perfume making will be revealed. You will learn about the different elements that make up a perfume and how to blend them to achieve a memorable fragrance. Everyone prefers certain odours over others and creating a mixture from the twenty-one different blends available, will allow you to create a perfume which is to your particular taste.
Our perfume stylists will assist you in creating a balance between the short-lived top notes, which are often light and fruity, with the middle notes, which are the heart of the fragrance. These aromas can remain on the skin for up to twelve hours, taking over the dominance as the top notes fade. Then to round out the scent the deeper base notes, which can last over 24-hours, need to be chosen with delicacy and care, so that the long-lasting aroma is pleasing.
You will have the chance to smell, mix and try different combinations until you decide upon the perfect combination for you. As you become more familiar with the different bouquets, and with the guidance of your personal stylist, you will be able to create a scent, which will paint a picture of you in the mind of anyone who smells it. Your personal scent will be uniquely yours, and at the end of the day, you can take home a small spray atomiser filled with your creation.
Enjoy the sensation you will cause among your friends, with your own personal fragrance, just like the celebrities! Don't worry about running out, your unique formula will have been noted so that it can be recreated, just for you, whenever you need it.
Unleash your creative genius and catch your essence in an unforgettable customised perfume.
Flexible cancellation policy
Any class can be cancelled and fully refunded within 24 hours of purchase. See cancellation policy.