What you will do
Single session
In Dance Delight London our teachers will engage you in two directions in stricly dancing such as Ballroom and Latin. The European program (ballroom) includes such dances as romantic English waltz, passionate Tango, fast Viennese waltz, smooth slow Foxtrot, and fervent Quickstep. In the Latin American program, we will give you the opportunity to learn the basics of such dances as rhythmic Cha Cha, buoyancy Samba, Rumba, which is a reflection of the romantic relationship between a man and a woman, also pasodoble which represents the Spanish bullfight, and finally lively and very fast dance Latin American program Jive.
These classes are held in a very sincere and informative atmosphere. Where we teach you the basic movements of the above dances. Also devoting time to the technical execution of the figures, the choreography, the interaction with the partner as well as the emotional component of each dance.
It is very important for us that you get pleasure from the dance that is why we are always ready to meet and listen to your questions and wishes.
We work with students of absolutely any age and ability, because we know that it is never too late to start living the dance.
There are a million reasons why people start dancing, our task is to make you do it as often as possible. We can prove to you that no matter when the time comes, it will never be too late to start. Dance and be happy!
We will be glad to see you at our lessons, Individuals or couples are welcome!
Do I need a partner?
If that's the only thing holding you back, you can rest assured. At the group classes, especially beginners quite a lot of time we spend dancing separately. Because it is very important for beginners to feel their own balance. Moreover, there is always the opportunity to find a partner in class and dance with him having the same goals and interests. It is also possible to dance individually with the teacher. This option can be very effective, as with a professional you will progress at lightning speed.
1,5 hour class - 45 minutes for ballroom and 45 minutes for latin.
Strictly dancing combines plenty advantages such as: physical activity, communication with interesting people, also you will gain a sense of rhythm.
Each dance class will make you more plastic and graceful, because the more regularity and desire a person is engaged in dancing, the more you will get it and increase confidence. Thanks to the dance, you will have the opportunity to gain inner freedom and a slim figure.
It is also important that classes in Dance Delight London easily and quickly help to relieve a person from psychological and physical fatigue. If you still find time for dancing in your working day, you are guaranteed to provide yourself with a good mood, a charge of vivacity. Even after a hard day's work dancing will be the best means of stress.
Also, you have the opportunity to express yourselves emotionally through dance, and feel those muscles, which you did not even suspect.
Ballroom dancing is a marvellous workout
That is why novice dancers will appreciate the following advantages of classes in the dance studio:
Dancing, a person uses all muscle groups. This allows you to improve your physical condition. Dance formed a beautiful posture, smooth gait and smooth lines of the body.
Dance moves improve blood circulation, rejuvenate the body. This directly affects the state of internal organs. Decreases the risk of cardiovascular and respiratory diseases.
A person becomes graceful, increases the flexibility of the body. Coordination of movements and work of the vestibular apparatus improves. This will help during various sports.
During the dance, a person gets pleasure, which increases his mood. It has an impact on mental health, which helps to successfully deal with stress and depression.
When performing dance moves the brain also begins to work actively. This improves memory, increases brain activity. This is the best way to affect the performance.
Any dance requires concentration. There is a feeling of self-confidence that will help a person, both in business and personal life. So why not start right now. Learn something new, reap multiple health and social benefits and make new friends... all from just learning to dance. Come alone or bring with you your partner.
Obby Guarantee
We ensure quality. If your class doesn't reach your expectations, we'll give your money back.
Flexitime Class
This is a Flexitime class, which means the teacher can run this class around your schedule.
You need to be a group of 4
I need 1

day

notice
I am available any day
Croydon, CR9 2BN
Time & Location
Select a date and location you want and your teacher will get back to you to confirm their availability.
Class location
Croydon
1 Lansdowne Road
CR9 2BN
Croydon
Gallery (1)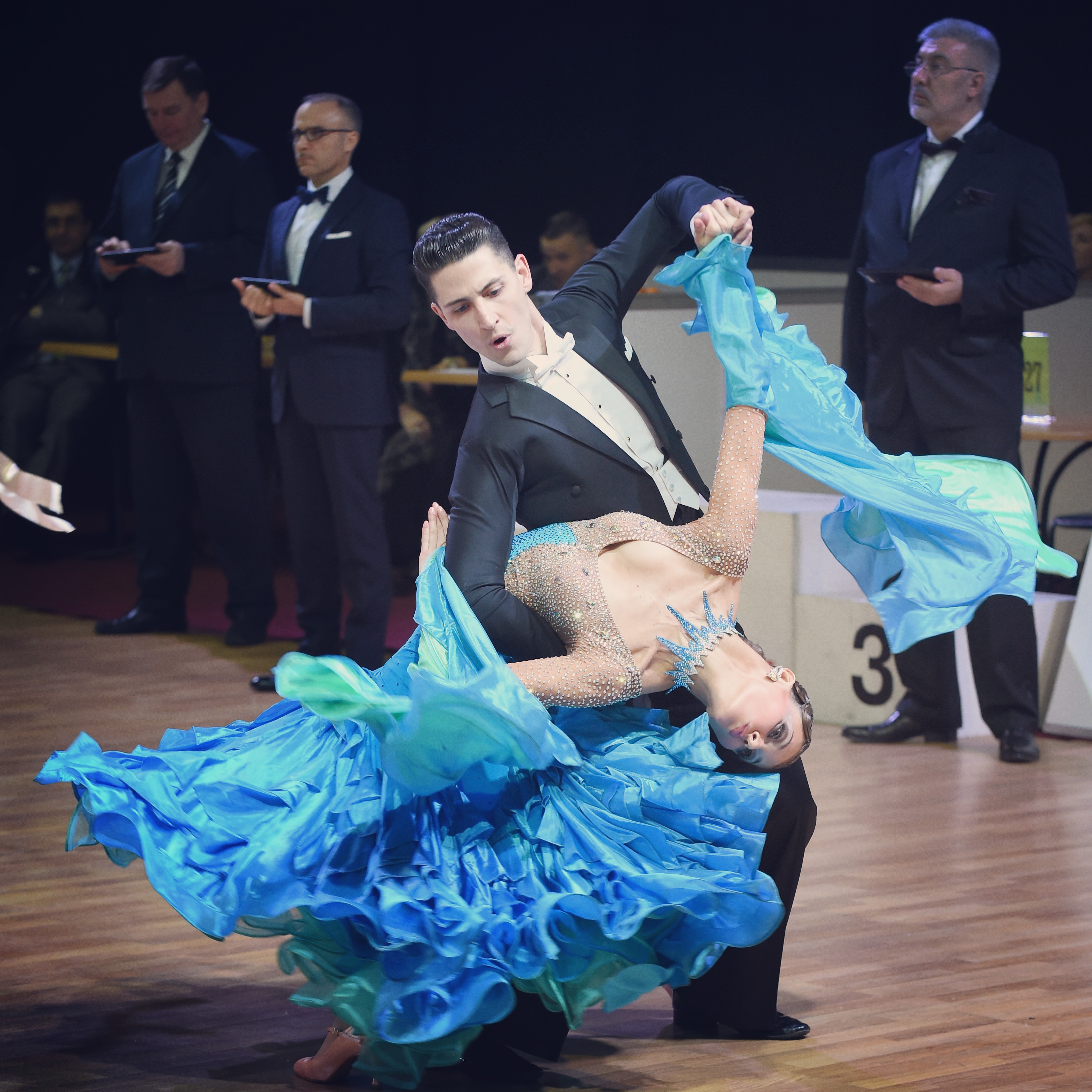 About your host, Dance Delight UK
Anna is the Ukrainian Champion in all 10 dances, Ballroom Champion in the European WDC Federation and is currently ranked in the top 5 UK couples and the top 50 in the world. Anna who is from Kiev, Ukraine started dancing at the age of seven and always knew that she would become a professional dancer. She has a Master's Degree in Ballroom Dancing from the National University of Physical Education and Sport of Ukraine. She has been teaching both adults and children for over seven years. Anna is the Ukrainian Champion in all 10 dances, Ballroom Champion in the European WDC Federation and is currently ranked in the top 5 UK couples and the top 50 in the world. She is also in the top 100 best dancers in Ukraine on TV's "So you think you can dance". She says: "It gives me great pleasure to teach people to dance, because I know that because of this they become more confident and filled with happiness, which cannot be overvalued." Dancing is her passion and she wants to share it with other people.
Ballroom and Latin group classes for adults
Ballroom and Latin group classes for kids
Private lessons
Pro-am dancing - dance with professional
Weeding dance
Age Requirement
10
All students under the age of 16 must be accompanied by a parent/guardian.
Flexible cancellation policy
Any class can be cancelled and fully refunded within 24 hours of purchase. See cancellation policy.