Offices and teams are more spread out around the country, and the globe, than ever before. Working remotely has become the norm for many, and will continue to be the case as we see the dynamics of office working change irrevocably. A down-side of remote working however, is the challenge of making remote workers feel less, well, remote.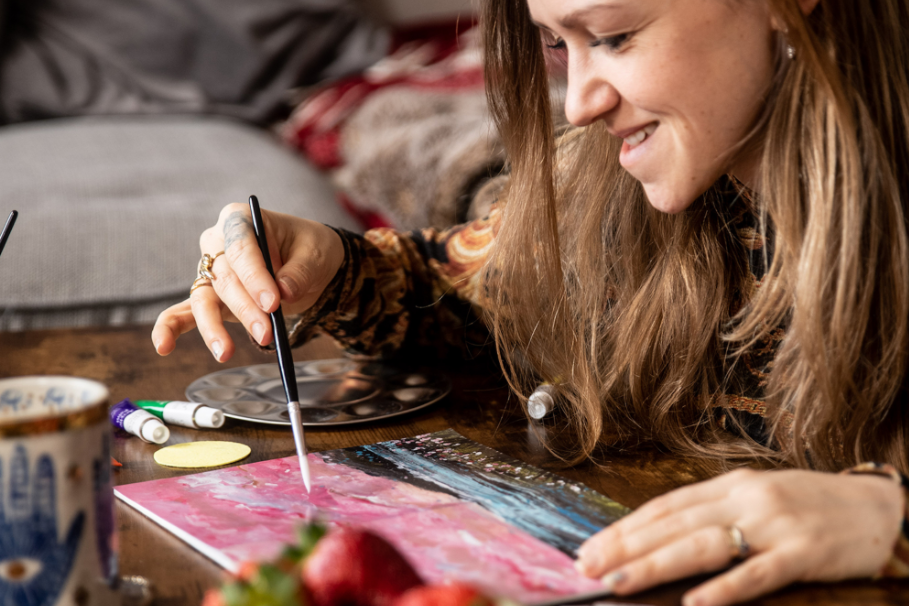 Introducing, the virtual experience. A way of bringing colleagues, clients or teams together without the need for location scouting or travel, for anyone! Virtual experiences range from the age old "pub" quiz to the more current meditation and mindfulness. There are many types of experiences our there, so we've done the hard work for you and narrowed it down to our 10 top virtual team-building experiences you can do online.
---
The Top 10 Best Virtual Team-building Experiences are:
Mindful Painting with an Artist
Make a Desert Terrarium
Candle Making Workshop
Hand-building Pottery Air-dry Kit
Mediation Class
Glass Egg Terrarium Workshop
Mindful Mandala Drawing
Calligraphy for Beginners
Cook-along Italian Class
Origami for Beginners
---
1. Mindful Painting with an Artist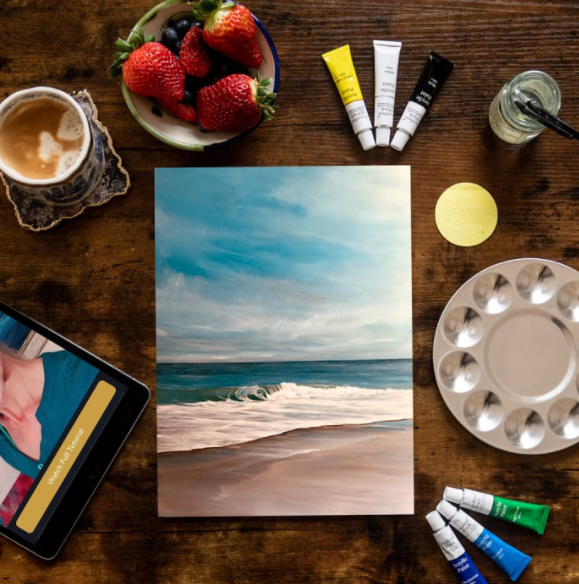 Learn to paint mindfully at home in this hugely popular virtual experience for remote teams. Choose between spring, summer, autumn or winter scenes, as well as animal and bird pieces!
Everyone in your team is sent a kit with everything they need to paint a beautiful piece live online with an artist, or via pre-recorded video tutorial from the studio MasterPeace. You'll learn how to paint mindfully and spend time together as a group in a very different setting to the usual stand-up.
Book now on Obby
2. Make a Desert Terrarium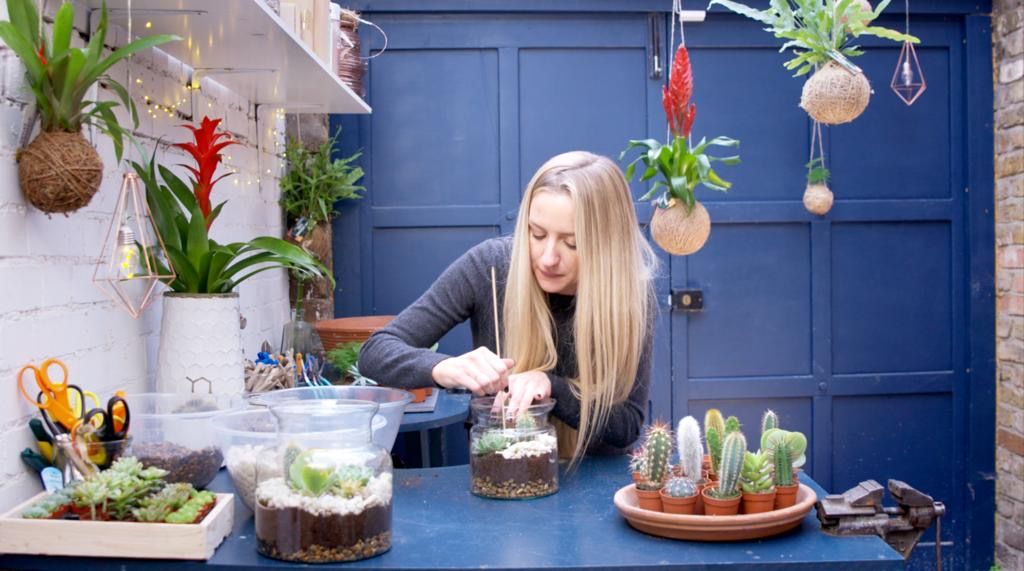 Learn to create a stylish desert inspired terrarium using cacti and succulents in this virtual team-building experience that's great for teams who want to escape to a more sandy environment.
Everyone in your team will be sent a kit with all the tools, materials, cacti and succulents needed to create a beautiful open terrarium that's perfect for every at home desk set-up.
Book now on Obby
3. Candle Making Workshop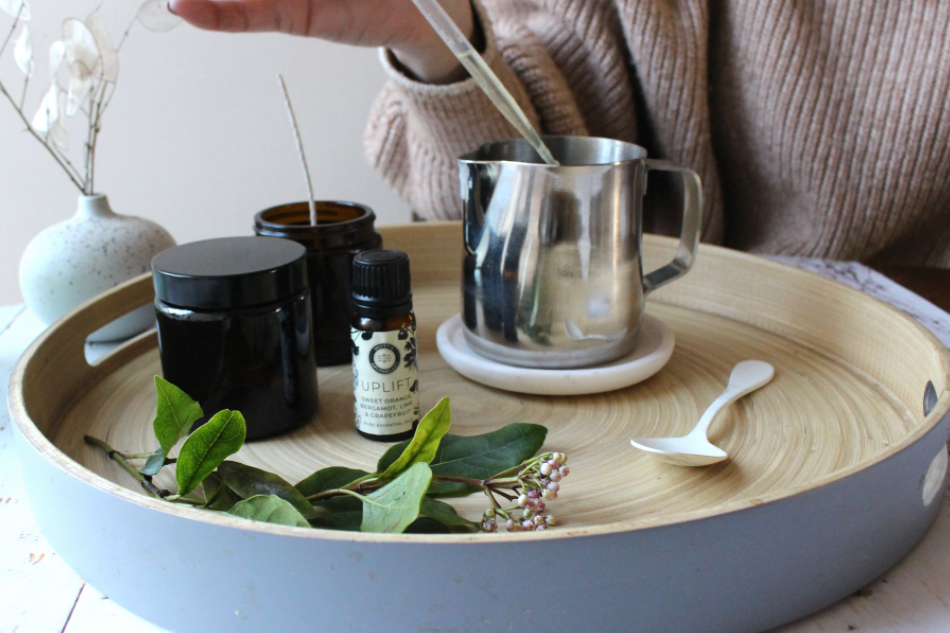 Candle making workshops are a great virtual team-building experience for teams that are looking for a calming and relaxing experience. Let the scents soothe you and your team, and enjoy an organic, cruelty-free and vegan workshop like no other.
Participants will be sent all the materials they need to make a candle at home, with only a stove and saucepan needed to complete the kit. Your team will be taken on a journey with their senses, and will discover some tantalising essential oils and fragrances.
Book now on Obby
4. Hand-building Pottery Air-dry Kit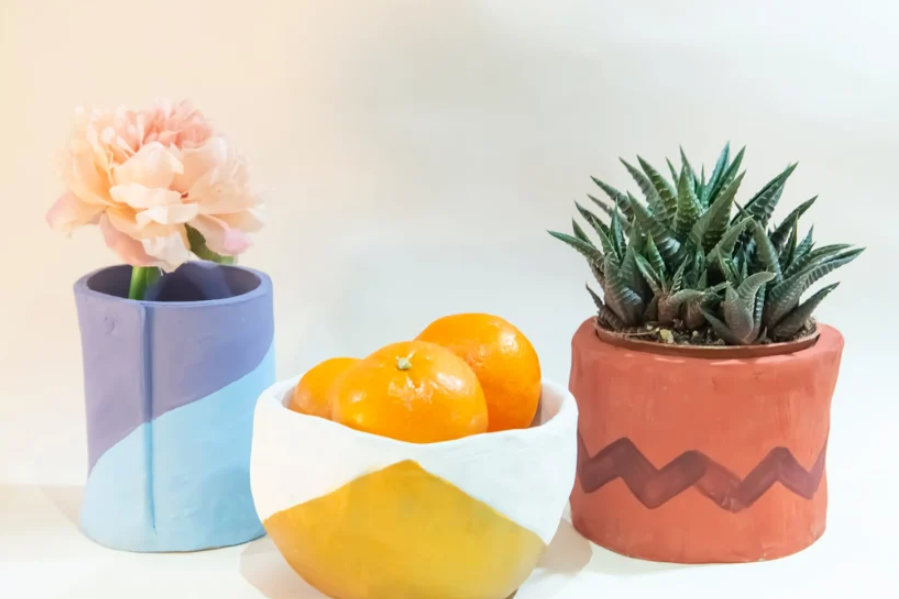 Looking to arrange a virtual team-building experience but can't get everyone online at the same time? Send your team a pottery kit instead and allow them to learn in their own time.
Your team will receive everything they need to create with air-dry clay, include tools and paints to decorate their creations - why not hold a friendly competition in-house for the best pot?!
Book now on Obby
5. Mediation Class
Accessible from anywhere, and through any medium, meditation is a great way to bring teams together and take time to reflect and ease a busy mind during the working day.
One session's not enough? Book weekly mediation sessions for your team and reap the benefits of a happy and mindful work/life balance. Time spent working on mindfulness is proven to improve overall productivity, recovery and happiness of your team.  
Book now on Obby
6. Glass Egg Terrarium Workshop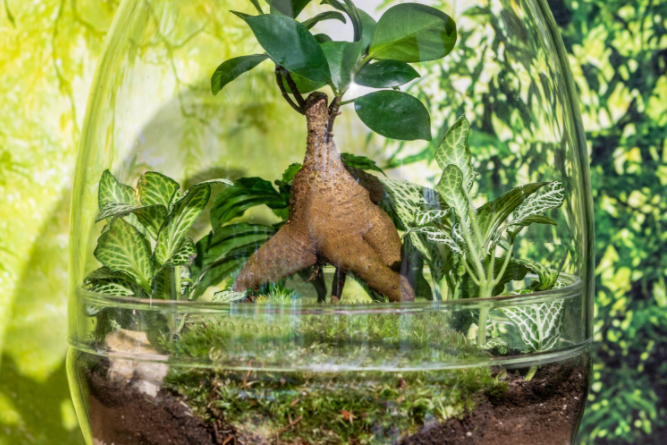 Wow your clients and colleagues with a stunning table-top piece that perfectly compliments any interior. More than a desk plant, building a closed glass egg terrarium gives you the chance to build a mini ecosystem that will thrive in your home.
Everyone is sent all the tools, materials and plants they need to build this, including the glass egg vessel. Get your hands dirty and bring the outside in.
Book now on Obby
7. Mindful Mandala Drawing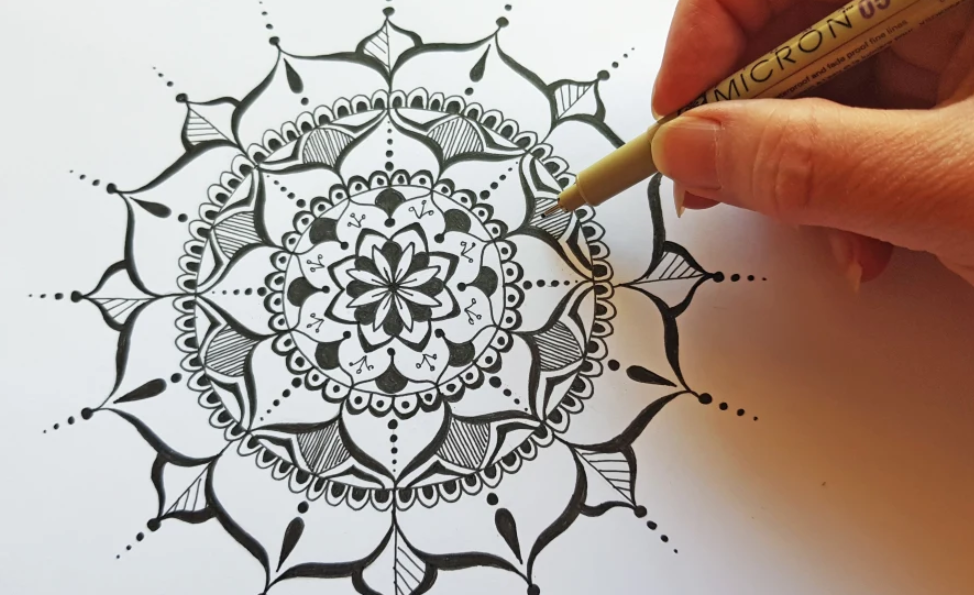 Mindful drawing practice is something that has got a lot of talk in the last few years, even before we were globally in much need of some mindful me time. Drawing mandalas is a great way to bring your team together and use your creativity in a calm and relaxing environment.
All participants need is a pen or pencil and some paper. They'll be sent some patterns and templates before the class and follow along with an expert mandala instructor to create a beautiful piece.
Book now on Obby
8. Calligraphy for Beginners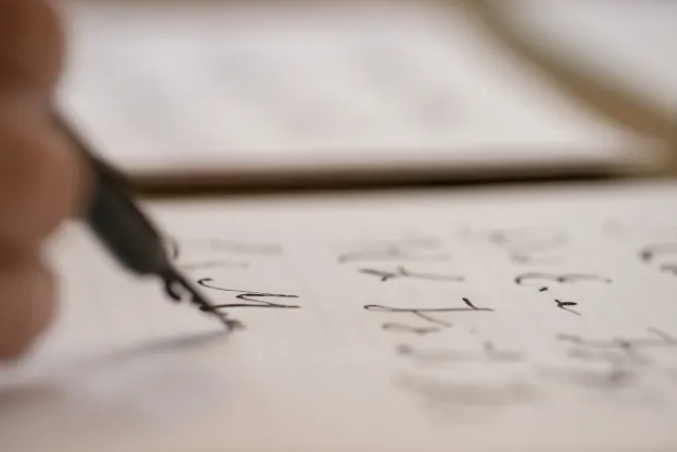 Calligraphy is an art you can take with you for the rest of your life. It has so many uses in day to day life and will give you and your team to impress your friends and loved ones! It makes for a great virtual team-building experience for teams who wish to learn a new skill and socialise.
Participants are sent a kit of everything they need to start their calligraphy journey, and are taught by a professional calligrapher with years of teaching experience.
Book now on Obby
9. Cook-along Italian Class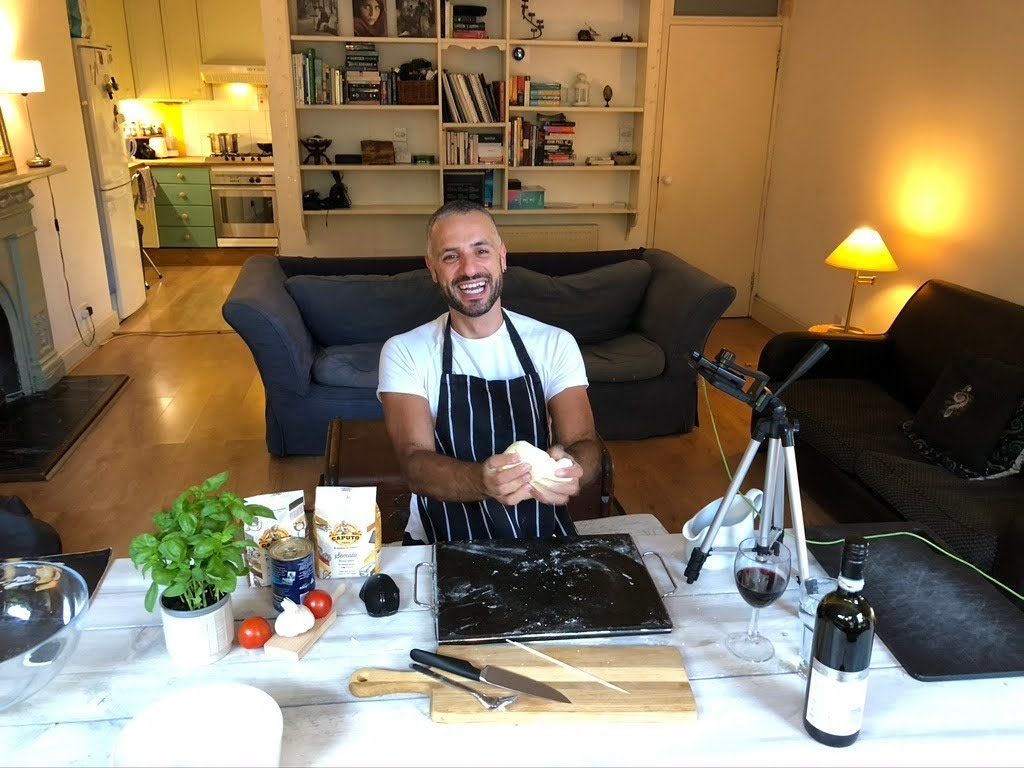 Virtual cooking experiences are hugely popular with corporate groups to learn online and enjoy some "normality" together. What's great about a virtual cooking class is that there are no rules - play around with the ingredients if you like, swap in vegan alternatives or add your favourite spice, the world is your oyster!
Cook along with your team as an Italian chef talks you through some great recipes and provides some invaluable advice, tips and tricks.
Book now on Obby
10. Origami for Beginners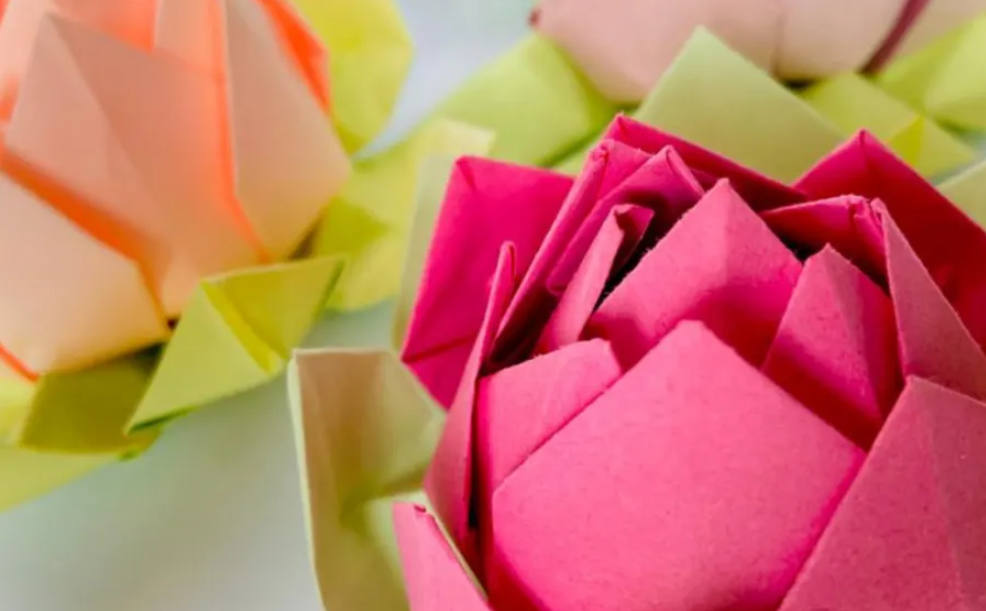 An origami virtual workshop is a great way to discover if any of your team have this unique and difficult skill, and give the others a chance to learn!
Use any paper you have lying around, or request for a kit of paper to be sent to you. There's so much you can do with origami.
Book now on Obby
Need more advice?
Looking for something other than a virtual team-building experience? Take a read of some of our other amazing guides and top 10 round ups below. We're sure you'll find something useful, oh - and don't forget to share the love. ‌
‌Obby out. ‌