There's no denying that, now more than ever, we could all do with a touch of inner peace and presence! So, in order to provide you with a stepping stone to stillness, Obby has compiled a list of the top 10 meditation classes in Manchester. We believe these are the best picks for Mancunians in need of a healthy dose of mindfulness. Whatever modality best suits your needs, you're sure to find the right meditation class for you.  
---
The Top 10 Best Meditation Classes in Manchester are:
Meditation Sessions at Bendyoga in Stockport
Introduction to Meditation at Purely Wellbeing
Meditation Classes at Catherine Banks in Stretford
Meditation Workshops at Mindful Manchester
Meditation Classes at The Divine Hub in Didsbury
Monday Morning Modern Meditation at Beanddo
Reiki Course at the Ki Retreat in Eccles
Transcendental Meditation at Twenty Minutes Meditation in Cheshire
6 Week Mindfulness for Modern Life at Natalie Rossiter Wellbeing
Three Month Embodiment Plan at Ellie Paskell
---
1. Meditation Sessions at Bendyoga
Location: Stockport (Greater Manchester)
Don't be mistaken in thinking yoga and meditation are somehow separate. Though when most people think of yoga they immediately picture complex asanas (body postures), yoga in Sanskrit means to 'yoke' or 'unite', referring to the "union of individual consciousness with that of the Universal Consciousness". Sounds a lot like meditation, right?
David from Bendyoga understands this more than most, and their meditation classes incorporate a multifaceted understanding of these ancient traditions and how you can apply them to modern life.
While their midweek meditation course is currently unavailable,  keep an eye out as it may be up and running again soon. If you'd like to ask about a potential one to one online meditation session, you can get in touch at the bottom of this page.
Book now on Obby
---
2. Introduction to Meditation at Purely Wellbeing
Location: Bolton (Greater Manchester)
After 12 years of working for the local authority as a Pastoral Manager in a large high school, Leanne decided to form her own business, Purely Wellbeing. Her experience working closely with children – mentoring, safeguarding and focusing on mental health – helped her understand the value of mindfulness in coping with the many pressures of modern life.
It Leanne's belief that,  "good quality early intervention for children, teens and adults is essential in supporting emotional wellbeing and I strive to provide this for all my clients".
Aiming to foster realistic and achievable improvement, Leanne is rare in the respect that she offers a 30 minute free consultation to ensure your specific needs are met. Such care towards individual needs makes Purely Wellbeing an easy pick for our Best Meditation Courses in Manchester.
Book Free Consultation at Purely Wellbeing
---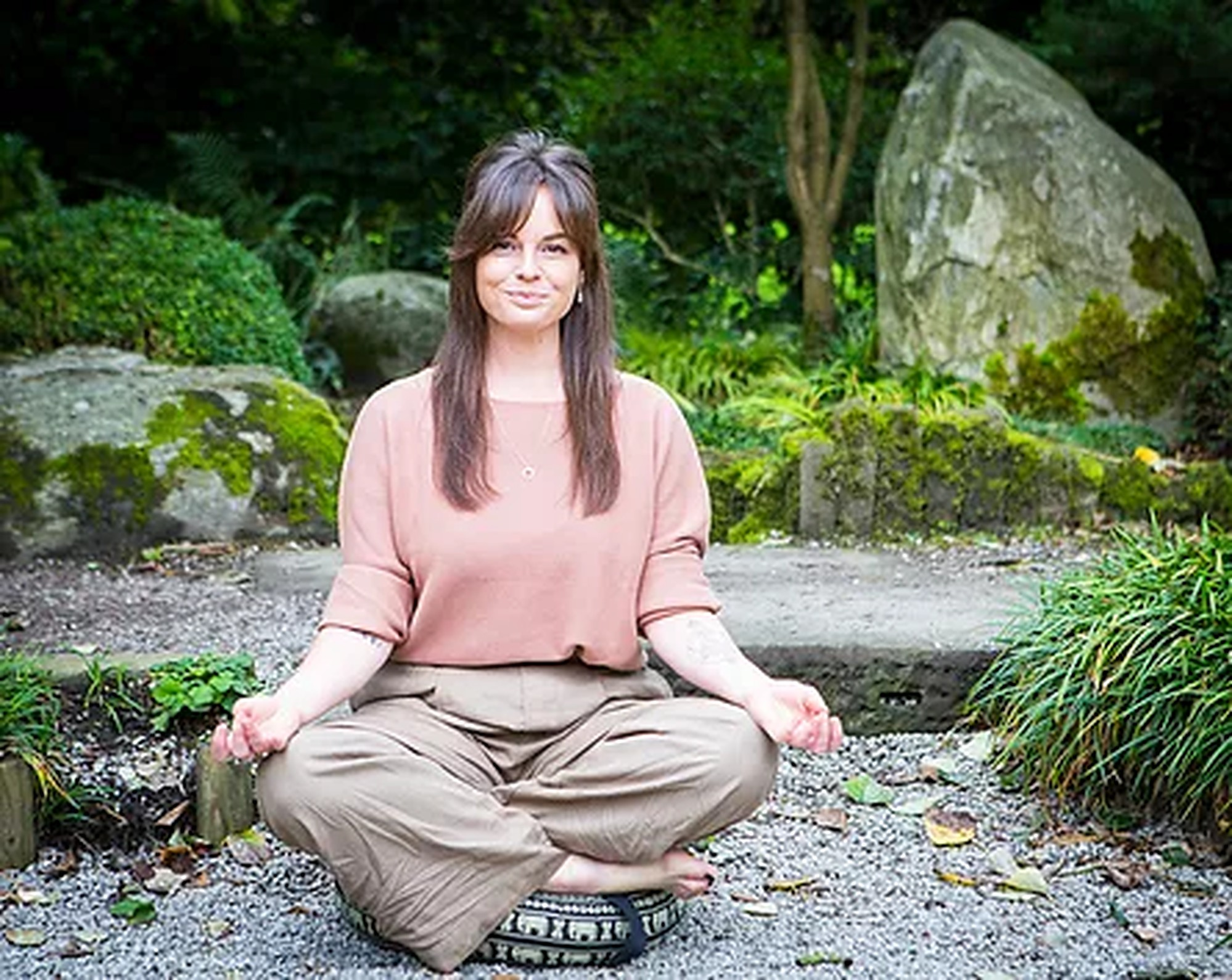 3. Meditation Classes at Catherine Banks in
Location: Stretford (Greater Manchester)
From Reiki, to EFT & Matrix, to meditation classes, Catherine Banks MSc. incorporates her vast experience and knowledge of different healing modalities to facilitate positive change. Whether it's trauma and stress relief or building a self-help tool for life, we can assure you you'll be in safe hands.
Catherine offers one to one sessions, or sessions catered for businesses, and her classes are taught by herself (an accredited meditation teacher) and guided towards helping you commit to a regular practice. She currently offers weekly drop-in meditation classes in person or online.
---
4. Meditation Workshops at Mindful Manchester
Location: Chorlton-cum-Hardy (Manchester)
Coming in at number 4 on our list of the Top 10 Meditation Classes in Manchester is Mindful Manchester. Run by the incredibly friendly Bridget (a Breathworks accredited mindfulness teacher), she teaches a variety of mindfulness practices in a "straightforward and unstuffy way". Aiming to show that the method is more simple and easy to apply than it may seem, Bridget can equip you with the necessary tools to apply mindfulness to your life today.
She offers a one to one meditation class on Zoom, aimed at helping you explore and develop your practice.
At only £5 per class, on Wednesdays Bridget also offers another online class: a guided mindfulness session in a supportive group setting. They last half an hour and each week will have a different focus depending on the shifting zeitgeist.
---
5. Meditation Classes at The Divine Hub
Location: Didsbury (Manchester)
In the Wellbeing Centre in the heart of the village of Didsbury, The Divine Hub's Relaxation and Angelic meditation classes provide a perfect sanctuary to relax and connect with your thoughts. In tribute to the compassionate and accepting nature of mindfulness traditions, the classes are only £8 pp (concessions available) and there is no need to book – "all are welcome!"

There are also several meditation teachers you can contact if you're after a one to one session more suited to your specific goals.
---
6. Monday Morning Modern Meditation at Beanddo
Location: Online
Founded in 2016 by architect, author, teacher, artist and international yoga and meditation teacher Mick Timpson, Beanddo reconfigures mindfulness to align more with the needs and requirements of the modern world.
One look at Beando's website and it's hard not to be impressed by the sheer scope of Timpson's project. Combining scientific research with an emphasis on practical application, Beanddo employs a distinctly unique approach to meditation, promoting wellbeing, intuition and creativity for those who find themselves adrift upon the currents of modernity.
Geared towards empowering others and building a strong, supportive community of meditators, Beanddo's online Monday Morning Modern Meditation Classes are perfect for beginners. What better way to start your day than an 8:30 morning meditation class?
---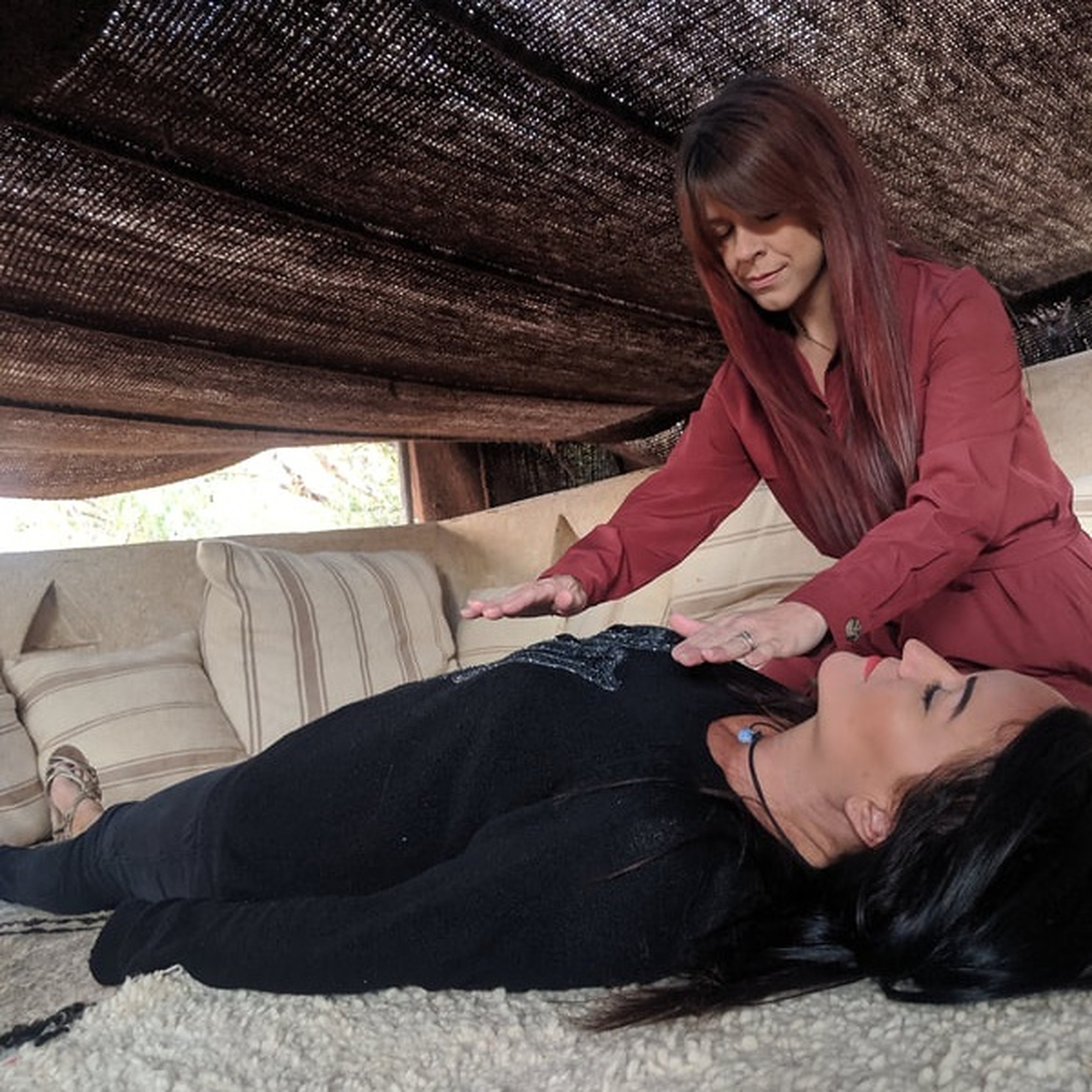 ---
7. Reiki Course at the Ki Retreat
Location: Eccles (Manchester)
The Ki Retreat is an award winning wellbeing centre based in Eccles, Manchester, which is a favourite amongst celebrities & the media for their Reiki courses, healings and retreats.
For those not familiar with the alternative therapy, Reiki, it is a form of energy healing that originated in Japan in the 19th century – the practitioner transfers universal energy and applies it to the client's body in order to remove energetic blocks that may be disrupting the body's natural flow.
The Ki Retreat not only offers one to one Reiki sessions, but also delivers training courses which teach you how to use Reiki on yourself. Their experienced practitioners have a uniquely holistic approach to healing, aiming to empower you to take charge of your own health and wellbeing.They also run guided meditation classes both online and in person.
---
8. Transcendental Meditation at Twenty Minutes Meditation
Location: Hale (Altrincham)
The founder of Twenty Minutes Meditation, Chris Greathead, has been teaching Transcendental Meditation (TM) for over 40 years. Geared towards those who have busy, stressful lives, Chris guarantees that you only need twenty minutes to gain the clarity, focus and stillness to drastically improve your life. Chris stresses that TM isn't Mindfulness, and that it is "easy and effortless" to pratice, perfect to slot around our busy lives.
Their TM course consists of 4 sessions over 4 days, beginning with a one to one session lasting an hour in which you have plenty of time to learn the basics. This is then followed by 3 group meetings which are informal and enjoyable, and you will learn to incorporate TM into everyday life. The course is currently only available via Zoom, but will resume as usual when restrictions are lifted. They also offer free on-going group sessions twice a day, offering the chance to practice your new skills alongside like minded people.
Book at Twenty Minutes Meditation
Visit Twenty Minutes Meditation
---
9. 6 Week Mindfulness for Modern Life at Natalie Rossiter Wellbeing
Location: Online (platform: Augmentive)
Soaring in at number 9 in our Best Meditation Classes in Manchester, is Natalie Rossiter's 6 Week Mindfulness Course for Modern Life.
An integrative counsellor and mindfulness practitioner, Natalie Rossiter has three core principles that form the foundation for her teaching: "awareness, acceptance, compassion and non-judgement."
Her 6 week course is available to everyone, no matter what their gender, beliefs or background. Each online session includes: teaching on modern mindfulness, guided meditation, experiential practice and the chance to receive social support from your fellow meditators. This in-depth course allows you to explore different aspects of mindfulness within a group setting at a relaxed pace.
If a 6 week course sounds too much for you, and you're looking for something in person, Natalie also offers other stand-alone, seasonal, mindfulness workshops - such as Forest Bathing and Samhain Nature workshops.
Book at Natalie Rossiter Wellbeing
---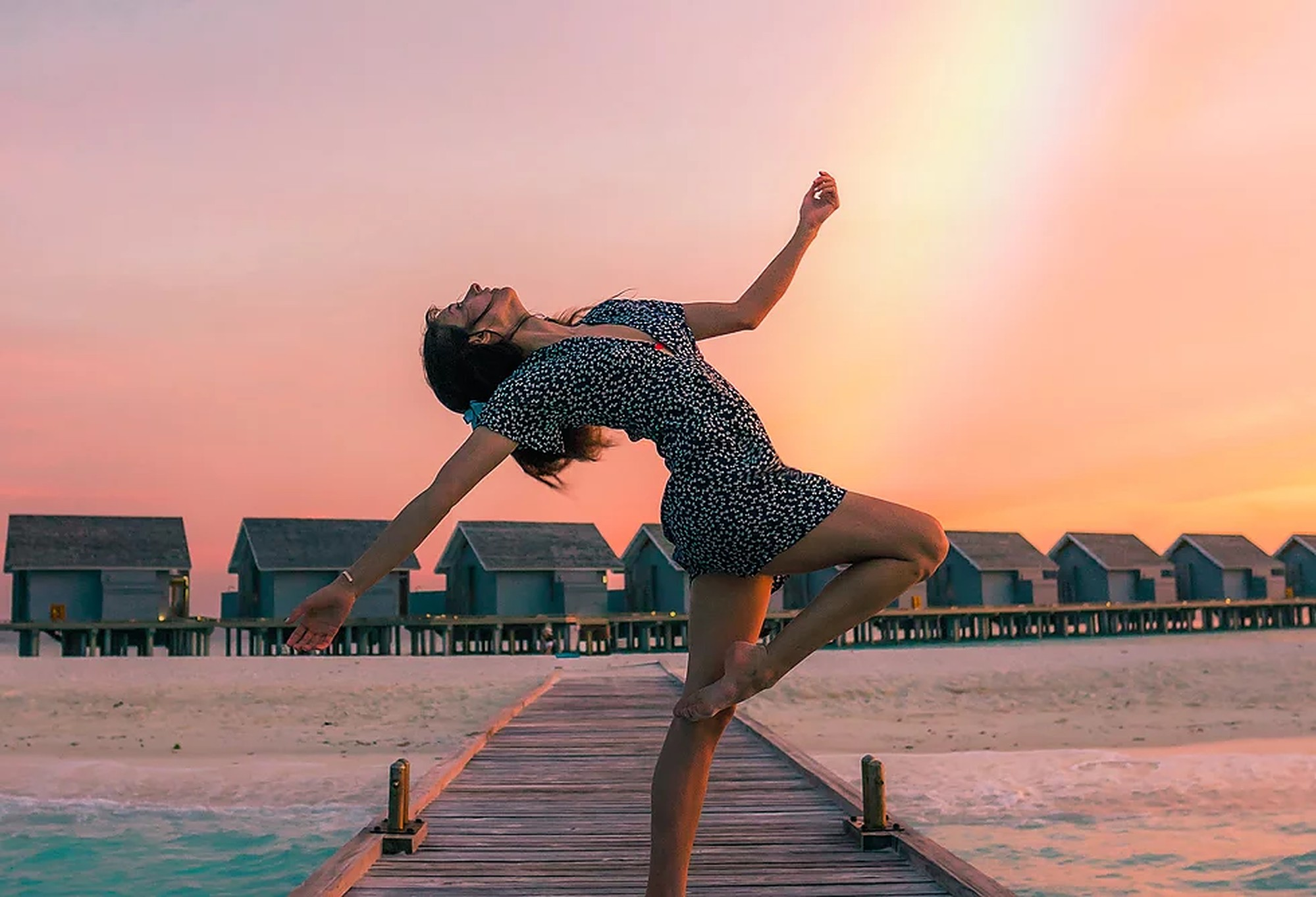 10. Three Month Embodiment Plan at Ellie Paskell
Location: Online
With over 25 years experience working with her body in the healing and performative arts, Ellie Paskell has gained a deep understanding of all things somatic.
Her singular three Month Embodiment plan is a body-oriented course that aims to help you get in touch with your inner fire, listen to your physiological intuition and channel mother earth. In her words, you will be encouraged to, "Listen to your body reverently and frequently throughout the three months", and "Dance your unbound delight!".
Ellie is all about rekindling your true nature that the pressures of modern life may have rendered dormant and, for being so unique and joy fueled, has secured a spot on our list of the Best Meditation Classes in Manchester.
---
Need more advice?
Meditation is one of the few things in life that has literally no downsides. We wouldn't be going out on much of a limb by saying that everyone could benefit greatly from applying one form of it or another to their lives. Furthermore, those who presume that it's 'too difficult', or 'too time-consuming', simply haven't had the opportunity to receive the right introduction to this ancient and invaluable practice. Hopefully, our compilation of the top meditation classes in Manchester will help dispel this illusion, and, with a little engagement and a touch of discipline, perhaps you too can take your first step on the path to presence, inner peace, and a better quality of life.
Take a read of some of our other amazing guides and best round ups below. We're sure you'll find something useful, oh - and don't forget to share the love.