Salsa classes are a great thing for couples to do. Luckily, London has plenty of them to choose from. Out of all the type of dance, Salsa is famously regarded as one of the best for couples. The famous salsa scene in the movie Mr & Mrs. Smith created the epic romance between Angelina Jolie and Brad Pitt that broke up his marriage to the very beautiful and loved Jennifer Aniston. The dance floor is a beautiful place to watch couples flourish, as they lose themselves in one another and learn something new together. Intimacy is something that comes naturally in salsa dancing as you work together as a team to learn something new, away from chores and distractions of family life.
Salsa classes in London can often be dating pools, full of singletons desperate to partner with the entire room. However, we've found some couple friendly salsa classes, for those who are looking specifically to learn the Salsa in a couple.
---
Club Azucar
FK Dance School
Salsateca Dance School
Salsa Tropical
Salsa Rosada
Dancebuzz
Danceworks
City Academy
---
Couples Salsa Course at Club Azucar
Location: Hammersmith, London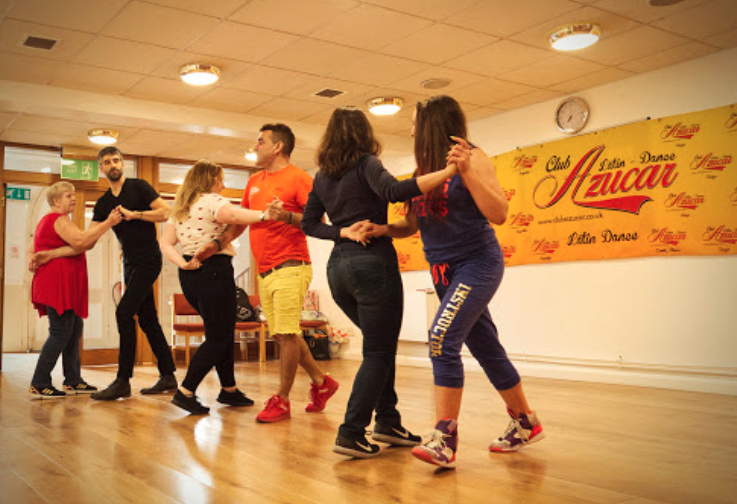 Founded fifteen years ago, and having taken up residence on King's Street Hammersmith for the last ten, Club Azucar has a strong reputation as one of West London's leading public dance schools.  Their couples Salsa course is a thrilling new opportunity for couples to learn to dance together - and grow together as a partnership through this passionate and compelling Cuban dance style.
(You can find out more about Club Azucar and their Salsa classes here)
Book now on Obby
---
FK Dance School Salsa Classes
Location: Chalk Hill, London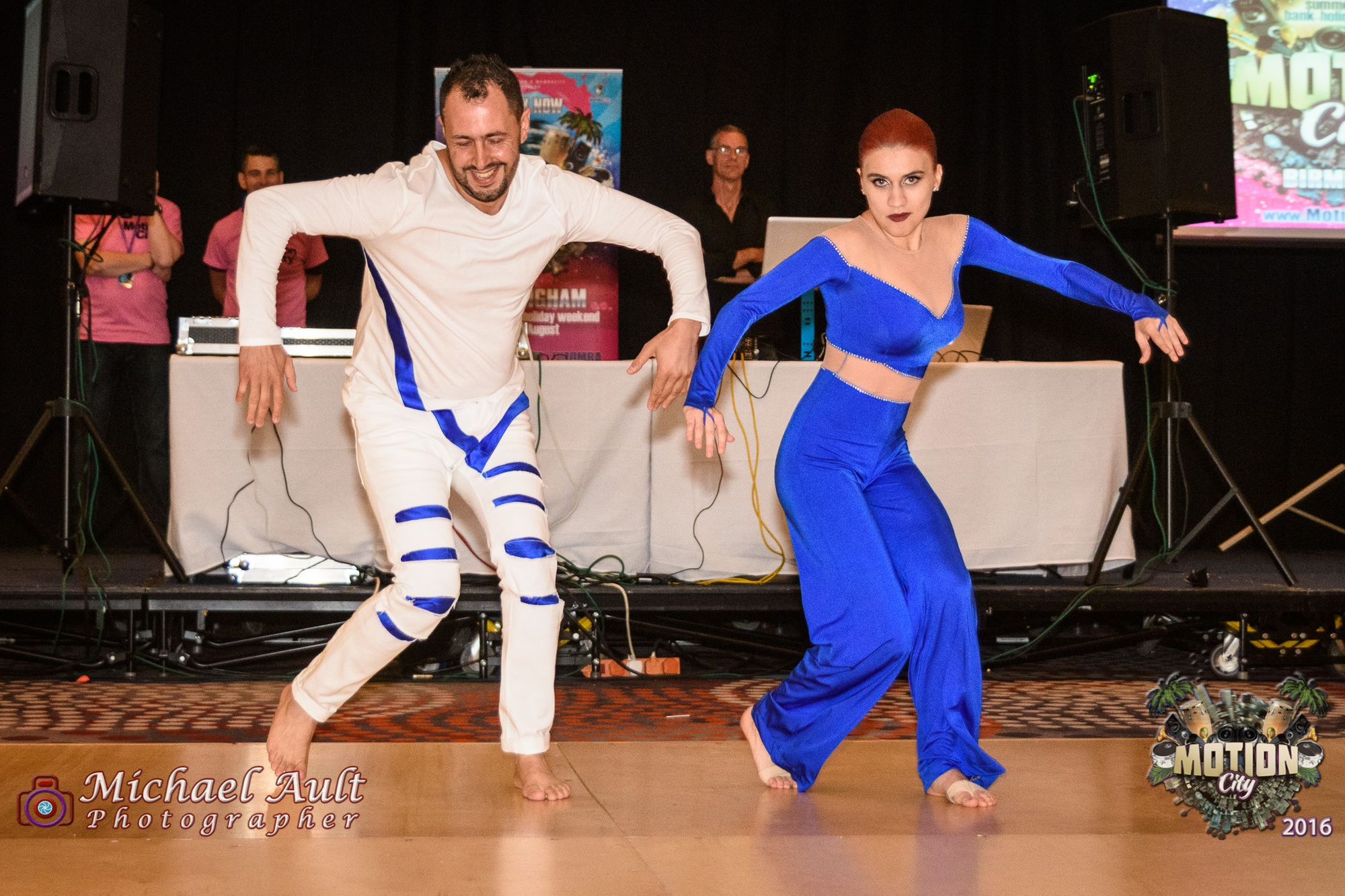 FK Dance has two schools it runs classes from, Kilburn and Soho. Started in 2012 by Fadi K, this school has various different salsa classes that are perfect for all levels and most importantly, suited to couples. They have a tailored approach to teaching, so if you'd like to learn as a duo, they work that seamlessly into their lessons. They are not exclusively for couples, but are very accommodating of them. Other dance schools can encourage partners to dance with other people, but Fadi prefers to leave you guys together.
Book now on Obby
---
Intensive Beginners Salsa and Bachata Class
Location: Waterloo, London
Salsateca Dance School offers classes for students of all levels and is quite happy to have you learn as a couple. From salsa to Bachata, the two of you, will join a group class in Waterloo and learn new moves together. There is often also plenty of opportunity to dance and meet new friends together!
Book now on Obby
---
Couples Salsa With Salsa Tropical
Location: Canary Wharf, London
These classes are available to buy as a couples package, with a standard one getting you 1 private lesson as well as 6 group lessons. These classes are held at the dance studio in East London and usually last around 2 hours. You then participate in social dancing afterward which is a nice opportunity to meet other couples like yourselves, and immerse yourself a little more in your new hobby. Social dancing is useful because it gives you an opportunity to practice what you've learned, without an instructor there to help.
---
LGBT+ Salsa Classes With Salsa Rosada
Location: Saint Pancras, London
These classes welcome all levels and LGBT+ couples. Their beginners class is from 7 pm till 8 pm every Wednesday and the intermediate class follows that from 8 pm till 9 pm. You'll learn a four-beat Colombian style salsa and you will learn essential Salsa steps within a fun, sociable and safe environment. There are no boundaries and you choose whether you want to lead or follow. In all classes, we change partners constantly which helps to challenge you to push yourself further. The classes are ongoing, you can join them at any given point and you don't need to bring a partner. No special footwear or clothes are required though you should wear what you feel most comfortable in.
---
Regular Salsa Classes With DanceBuzz
Location: Westminster, London
Dancebuzz have many locations across London, and specialise in a number of different dance techniques. One of these is salsa, which you can book as a 6 week course and attend regularly, or just book a taster and give it a go! Join them on Mondays and spice up your couple routines!
---
Join Nelson Batista With Danceworks
Location: Mayfair, London
Teaching across multiple venues in London, Nelson is considered a leading authority in salsa teaching in London. Book ahead or drop-in every Monday, Thursday or Sunday for a treat of an evening. Get those feet and hips moving!
---
Get A Taste For Salsa With City Academy
Location: Farringdon, London
When it comes to City Academy, there is no end to what you can learn and do. From acting, to singing, filming to dancing, they are essentially the one stop shop for performers and creatives in London. And part of their offerings are a selection of salsa classes, from beginners to improvers, solo dancers to couples. If you're worried about your dancing skills as a beginner, then City Academy is the perfect place to start - you'll be in safe hands!
---
Need more advice?
Check out more articles from Obby below: