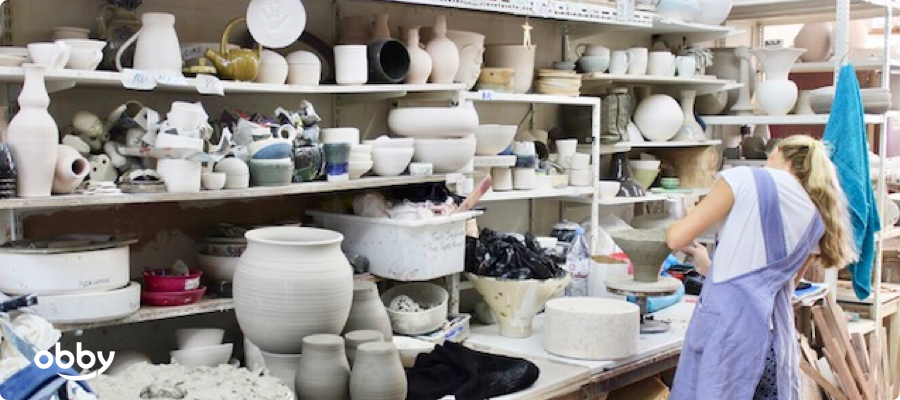 East London is the capital for pottery classes, pottery markets and beautiful studios. East London is famous for its maker's community, with regular events celebrating it. It is also home to the likes of Hackney Wicked, Urban Makers East and the redevelopment in Olympic Park, Here East that are huge makers hubs dedicated to inspiring creatives and makers alike and giving them an accessible and affordable place to create, work and teach.
Pottery has seen a huge rise in recent years, and we are proud to be working with East London's incredibly talented ceramicists and potters to bring you the best selection of pottery classes East London has to offer.
The best pottery classes in East London are:
Intensive Wheel Throwing Workshop
Beginners Throwing Class
Make Ceramic Hanging Plant Holders
6 Weeks Evening Course Full Programme
Group Pottery Workshop
Intensive Wheel Throwing Workshop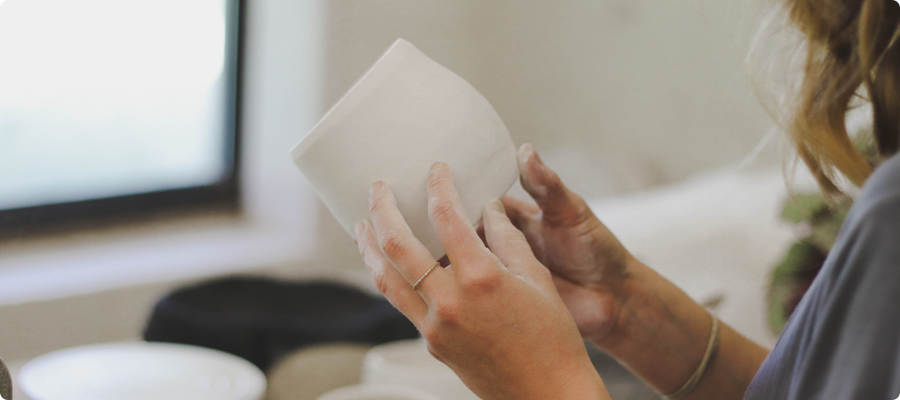 Location: Hackney, East London
This intensive pottery workshop is taught by one of East London's most talented potters, Tessa Robinson. Tessa is inspired by Maya ceramics and designs pieces with this inspiration in mind as well as influences from her Fine Art training. She has always been fascinated with creating a comfortable and welcoming workshop space for beginners to try their hand at wheel throwing. Learn from an experience teacher wedging and other wheel throwing techniques to make unique ceramics.
Book now on Obby
Beginners Throwing Class

Location: Bow, East London
This hands-on pottery course is perfect for beginners who want to learn how to throw and trim a pot on the pottery wheel. The course is run by Ka Ching, a professional pottery artist. Ka Ching and her course mate Neil run a range of interactive pottery workshops. They are both clay enthusiasts and believe it is a powerful material for creative expression. Not only are they passionate about using clay to create distinctive ceramics, they are also passionate about helping budding pottery students find their pottery potential!
Book now on Obby

Make Ceramic Hanging Plant Holders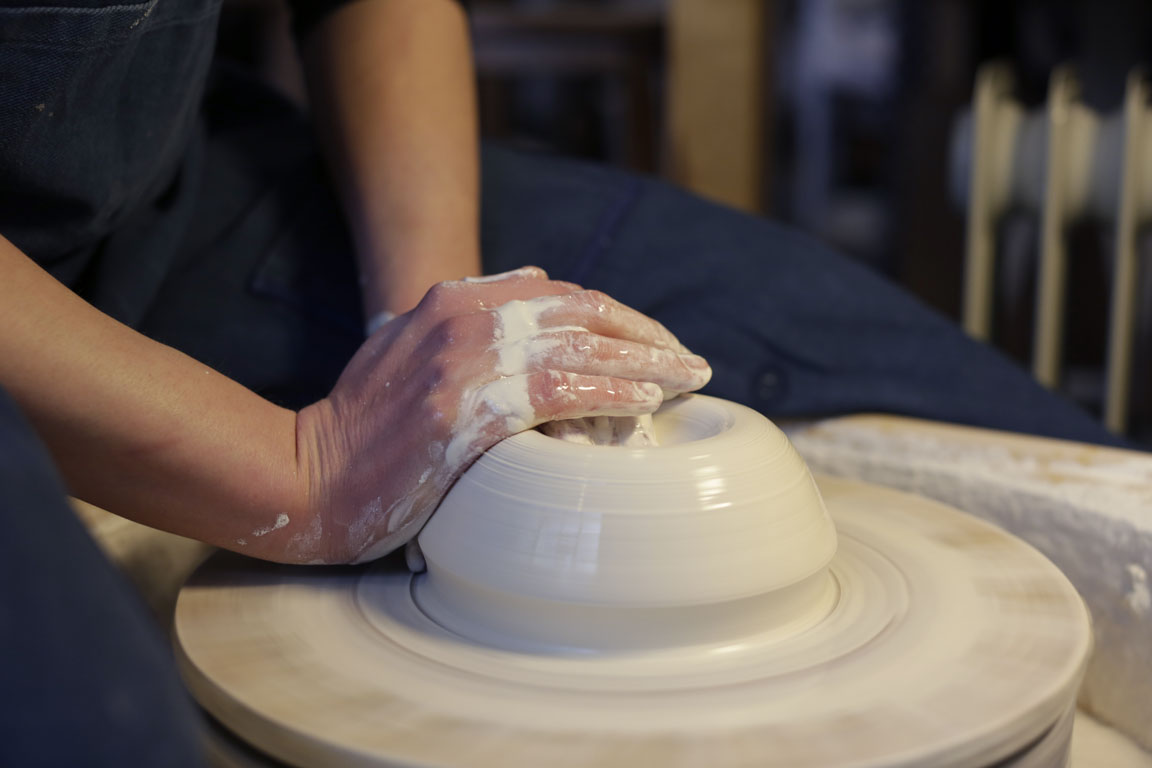 Location: Hackney, East London
These 4 hour pottery classes are intensive lessons designed to help you create ceramic hanging plant holders and deepen your knowledge of the process of creating personalised ceramics. Su Leaver is an expert in her field and respected professional ceramicist. She also loves to teach people to create ceramics and share her knowledge and has taught many students to unpack and solve problems that are recurring in their own ceramics skills.
Book now on Obby

6 Weeks Ceramic Evening Course Full Programme
Location: Walworth, South East London
If you've always wanted to have a go at throwing then this pottery class a good place to start. This course is designed for beginner to get a full introduction into all the different pottery methods, approaches and techniques. Your tutor will use demonstrations, discussions and hands-on assistance to guide you through the process. From coiling, slabbing, wheel throwing and decorating to glazing and slip casting. After the course you will be invited to collect your ceramic pieces which you can then display with pride, honour and fulfilment.
Book now on Obby

Group Pottery Workshop
Location: Hackney, East London
This pottery class in East London completed in group introductory class, where you will learn the very basics of hand building skills. This will include pinching, coiling and slabbing techniques. In this workshop your creative freedom is encouraged to create the ceramics pieces and shapes you like such as bowls, cups, plant hangers and pots. Learn how to work with different tools to mould and pull your clay into different unique style and shapes. This is a fun and quick way to introduce yourself to hand building pottery and is suitable for complete beginners.
Book now on Obby