World Cancer Day takes place on the 4th February each year. It is a day for the entire world to unite together to raise awareness and take action.
For some, the 4th February is a day to shout about cancer, for others it's a day to stop and listen. For Obby teacher Paula, from Old Bexley Soap & Candle Co, this year's World Cancer Day (2023) was a day for celebration, as Paula explains in her own words...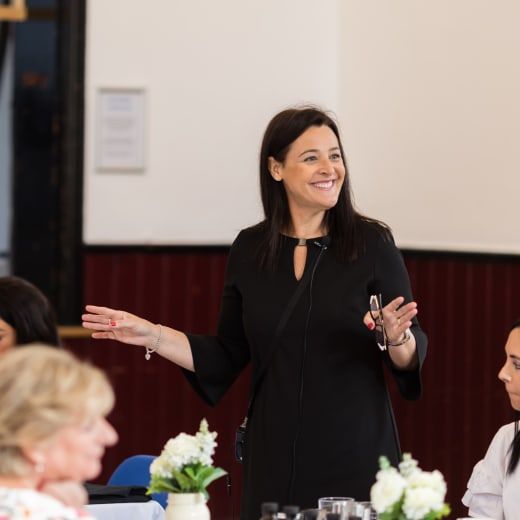 Today is world cancer day and coincidentally it was 20 years ago when I was diagnosed with ovarian cancer, aged 28. I was young but on that 4th February life stopped to a halt, months of chemotherapy and surgeries followed. When I got a bit of my strength back, I returned to my job, feeling so lucky to still be alive. I focused all my energy on my job, working as an accountant for one of the Spanish Government organisations in London. I promised to myself to do more of the things I enjoyed in life, and initially that place was my office, so I worked long hours and put all my energy into my job.
But I wanted to do something more fulfilling in life rather than just the day-to-day commute to the office, something I could do for me. One day I made my first soap and body butter, I felt absolutely brilliant and I haven't stopped since.
I had finally found something I could focus all my energy in when I was feeling stressed or anxious. I love working with my hands making something beautiful. Soap and candle making is an absorbing craft that takes a high level of concentration to learn and develop the skills needed.
When you make any type of craft, your mind needs to concentrate on that task, be focused and use your own creativity, mental and motor skills to produce something beautiful. Making soap is meditative, allowing a great sense of calm in the moment, and satisfaction at the end of a day of making. The therapeutic feeling it leaves you with is so rewarding, you can often find me in my workshop at midnight just because I needed some craft therapy before heading to bed!
I wanted to share my knowledge and help people find a new passion. I have been teaching soap and candle making for more than 4 years. I am so passionate about what I do that it infects others. I also love helping people, I show them that having a work life balance is possible, how finding a passion for a craft can improve your life or even how to start a craft business to fit in one's lifestyle can be achieved. I think this is the essence of my success.
I still work part time as an accountant in London and I own a successful business, if it works for me it can surely work for you, and I want to show you how it can be done.
A few years ago I thought when I reached 20 years cancer free I would have a big party, but then it just didn't feel right to have a celebration knowing so many people I care about around me are facing cancer right now. Instead, I signed up to some of Obby's best workshops in London. Today I am heading to a Terrarium making workshop with the Botanical Boys with one of my daughters. What can be more special than sharing a lovely day with my family learning something together. I have also signed up to a painting class with Lascelles Fine Arts, I'll go with a friend who has always been there for me through the tough times, we will enjoy it together and hopefully I will paint something worth hanging on my studio wall!
I would also like to celebrate this milestone with you, I am giving away two places in my reed diffuser workshop to someone who is going through cancer, I'd like to help someone forget about what they are going through for a few hours. If you would like to participate in this give away or know someone who will enjoy a relaxed and fun workshop please email Obby  for the chance to win.
Book with Paula now on Obby
Want to know more?
Interested in finding out more about our amazing Obby Teachers? Check out some blogs featuring our teachers and learn their stories below: