After beginning as a pop up shop on Trafalgar Road, Greenwich, the London-based cooking school has stayed true to its roots; with a love for artisanal ingredients, local and 'free from' dishes, and delicious meals cooked with love. Founded by Lara Omoloja, Greenwich Pantry is on a mission to help people cook and eat well - no matter who you are! They offer a wide range of classes, from baking, to sushi making, and vegan-friendly classes, where everyone can come along and learn culinary skills needed to create delicious dishes at home.
Here at Obby, we spoke to Lara about how she started Greenwich Pantry, what she loves about her teachers, and how Obby has helped them in their business journey.
Book now with Greenwich Pantry on Obby
---
What got you interested in food, and when did you realise it was something that you could turn into a business?
I started the business to fulfil a passion I have for food. I wanted to help people see that cooking food is not just an end in itself and this is why the cooking school came to be. One often ignored aspect of food is the social and physiological impact that food and in particular cooking can have on individuals and groups of people. Having worked as a food expert for various communities in Greenwich, I spotted a gap in the market to help people cook healthier options at home and it all started from there.

What was the hardest part of starting Greenwich Pantry?
The hardest part was building a team of knowledgeable people. In this business it's not enough to be a chef, you need to be a "teaching chef" and that's not an easy combination as most chefs don't have the patience to teach on the job. Thankfully we have built a core team of knowledgeable chefs over the past few years.
What encouraged you to join Obby as a business owner and how are we helping you grow?

We are proud to say that Greenwich Pantry was one of the founding businesses on the Obby platform. We were attracted to the Obby team's proposition because of their unique understanding of teaching experiences. I think the Obby team "get it". Classroom learning does not need to be boring and learning is a lifelong activity. This pretty much sums up what Greenwich Pantry believes too and Obby have helped to perpetuate those values by attracting people who want the services.
What do you love most about your teachers?
Our teachers are entirely "into their food" they are passionate about people too and want to make sure every class participant leaves with confidence to repeat taught recipes at home.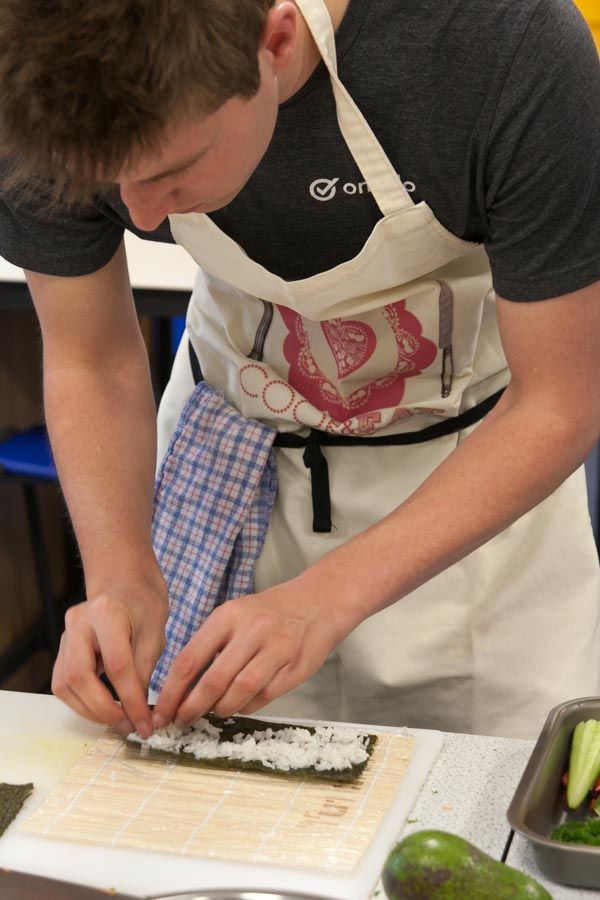 What's a milestone you've reached with Greenwich Pantry that you're proudest of? Or one you're aiming to reach in the future?

We are very close to being a "full service" cooking school, providing cooking classes for children from 6 with our after school cooking and adults over 65 with our seniors cooking courses. New and exciting classes are coming up in the next 6 months but I can't say more than that!
What advice do you have for someone who is looking to start their own business?
The advice has probably been heard many times but I think it's worth repeating- "work your passion" If you find yourself doing what you love it will become your life.  I also think it's important to treat people fairly and respectfully whether they are staff or customers. That's a golden rule at Greenwich Pantry.
Book now with Greenwich Pantry on Obby
---
Want to know more?
Interested in finding out more about our amazing Obby Teachers? Check out some blogs featuring our teachers and learn their stories below: