Set up in 2019 by multi-disciplinary artist Sampada Gurung, The Slightly Curious Studio is based in Alperton, North London, where students are treated to beautiful views of the Grand Union Canal whilst getting to grips with the basics of pottery.
Sampada specialises in illustration, ceramics and crafts and has has been teaching in various studios across U.K. for years. With the opening of her own studio, she aims to showcase her love of teaching and help give others the space and opportunity to express their imagination and curiosity.
Sampada hosts a variety of weekend pottery classes and courses, which are open to all skill levels. The pottery workshops focuses on hand-building techniques - pinching, coiling, slabbing - as well as wheel throwing. Her Date Night class is perfect if you're looking to spend some quality time with your partner, whilst her 4 Week Pottery Course is a great option if you're looking to really hone in on your pottery skills. All her classes and workshops are designed to encourage confidence, inspire and take risks without criticism while being stretched in unexpected and challenging ways.
We spoke to Sampada to learn more about what drew her to pottery, what she loves about teaching, and how Obby is helping her business thrive. Read on to hear more!
All image credits to Bijan Shrestha
(Author's note: Sampada's answers have been edited for length and clarity)
Book with the Slightly Curious Studio on Obby
---
When was the first time you started working with pottery, and what drew you to it?
I got into pottery around 5 years ago during my final year of university. I really like the aspect of working with my hands and the tactile nature of working with clay, and the freedom to create anything and everything with it.
What made you realise that teaching might be for you? Was it difficult for you to make that leap from creating for yourself to teaching others?
I was working in environments where I was teaching people different creative skills, and teaching just became a natural thing for me to do. I think the biggest hurdle was to get over my social anxiety of speaking in front of people I did not know. But overtime, with practice, it became lot better and now I love meeting new people and learning about different reasons they all want to do pottery and allowing them a space to be creative and explore their inner creativeness.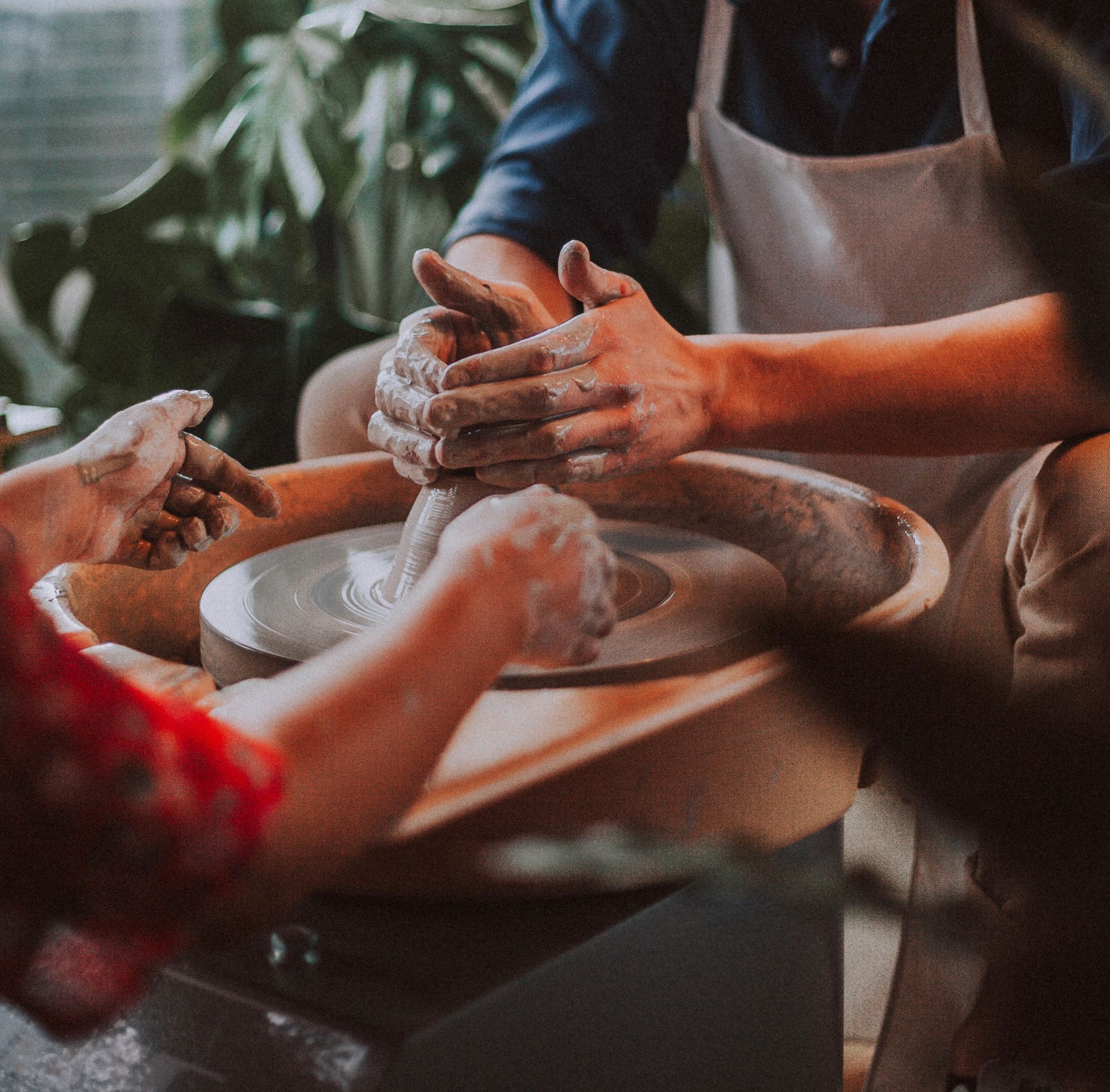 What encouraged you to join Obby as a teacher? And how are we helping you grow?
I needed a platform to reach an audience who are looking for creative class and learning different creative skills and Obby was a great platform for that. It helps to target a niche group of individuals who are looking for what I am teaching and offering.
How do you maintain your inspiration for your craft, and how do you pass that inspiration onto your students?
I try to experiment with lots of different ideas and remind myself to enjoy the process more than the result and this is something I try to relay to my students during the workshops.  Inspiration can come from anything and ideas can be developed as you go along and just let yourself be and free of the restrictions sometimes we put in ourselves.
Do you believe your craft helps people with their wellbeing and mental health? And if so, why?
Yes, the nature of working with clay in itself is very therapeutic and because it is very tactile. You are using your hands and all your senses to work with the clay and this triggered certain neurons that can make you feel relaxed and zone out into a clam state of mind.  But obviously this experience varies depending on individuals as some might not be able to feel relaxed and find the experience traumatic. But would say 9/10 all agree pottery is very therapeutic and has benefited to their wellbeing and mental health.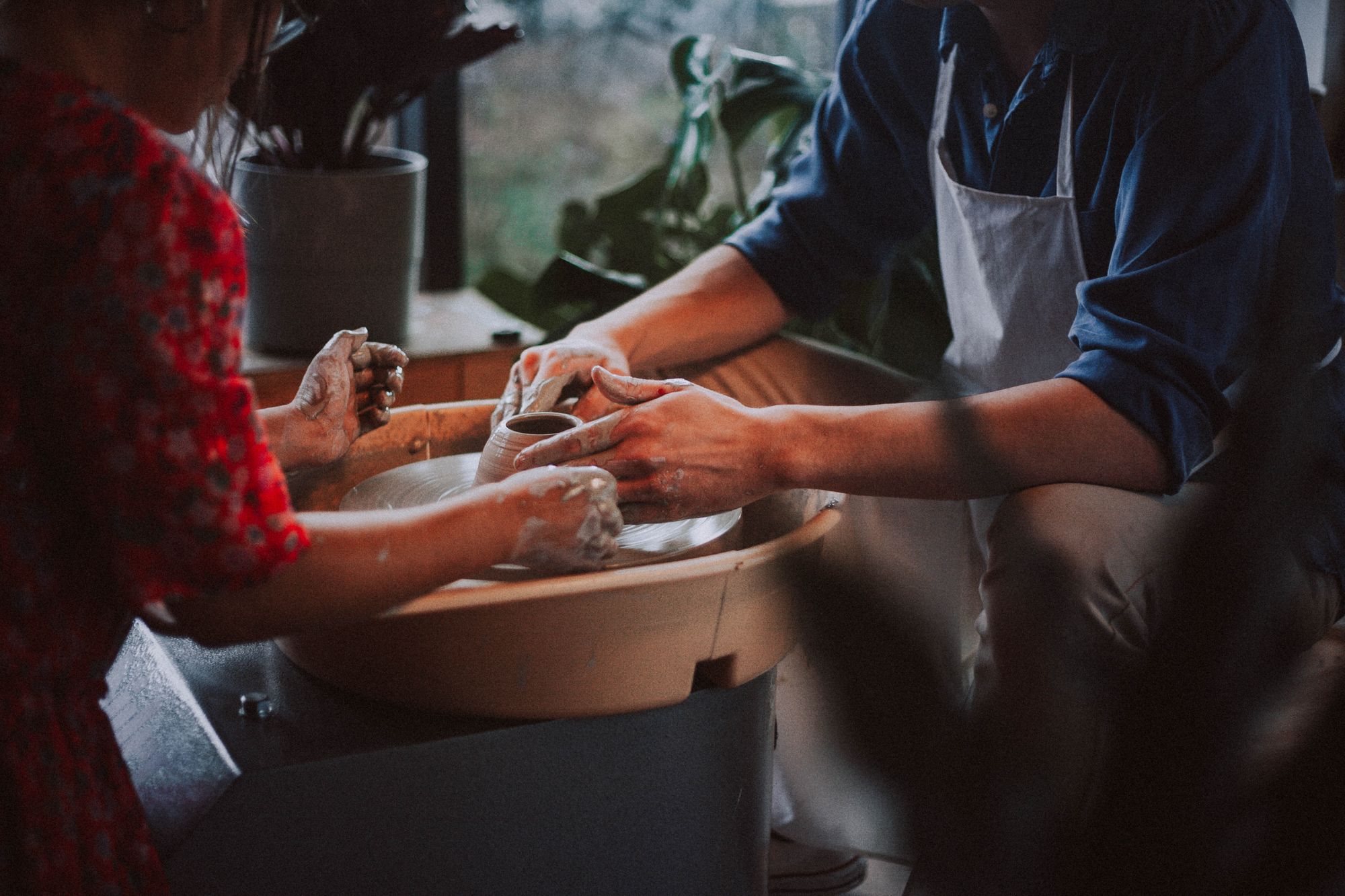 What do you love most about your students, and what do you feel you gain from teaching personally?
Their ability to come to the class with little to no experience or expectation of how it will be and just enjoying the process.  Finding joy in rediscovering their inner creativity. Everyone has an innate creativity that is often forgotten and it's nice to help others discover it through my workshops.
Finally, do you have any tips for aspiring creatives who are looking to start teaching their own classes?
Everyone has different ways of learning and taking in information so just remember to make the process of learning enjoyable and be flexible with how you teach your class. Adapt according to the individuals needs and just have fun and share your skills to inspire and encourage others who are keen to start or learn more.
Book with the Slightly Curious Studio on Obby
---
Want to know more?
Interested in finding out more about our amazing Obby Teachers? Check out some blogs featuring our teachers and learn their stories below: