As anyone who runs a teaching business will know, there is more involved than just the teaching itself.
This is everything from marketing to accounts, managing students to scheduling and sales. Feeling overwhelmed by the thought of selling your virtual online classes? Not to worry! We have put together key tips and tricks that will help boost your success selling your courses from your own website.
You may already be selling tickets for your courses via third party websites, such as Eventbrite, Groupon, Obby and baluu. These websites are great to kick start your ticket sales and build an audience. However, once you've established yourself, you may wish to keep more revenue for yourself and keep customer management more in-house.
‌Selling courses through your website explained: ‌
What is the basic setup?
How to use a widget
What do you need to start selling?
Using online class booking tools
What should you look for when choosing booking tools?
---
1. What is the basic setup?
First things first, you'll need to build your website, if you don't already have one, and refine your online courses.
Depending on how you choose to sell courses from your website (more on that below), you'll need either a website or a form of social media platform as a base for your teaching business online.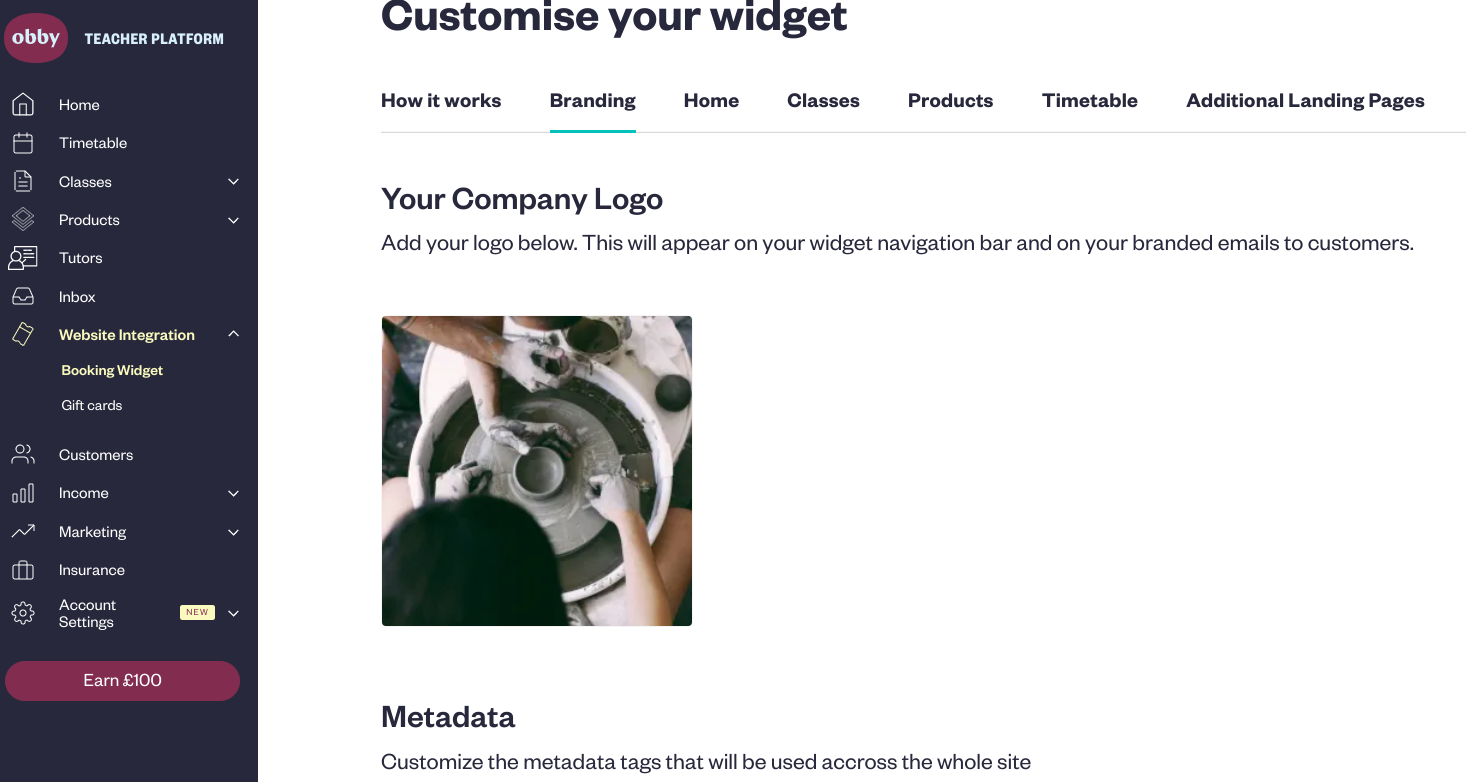 Obby makes building your own fully branded website a straightforward process. Teachers who have no experience in tech can easily create their own website through Obby's user friendly dashboard.
As you can see in the image above, Obby has a step-by-step website building feature. From teachers branding, website homepage and timetable to taking bookings, Obby's all in one booking software makes building your own website simple!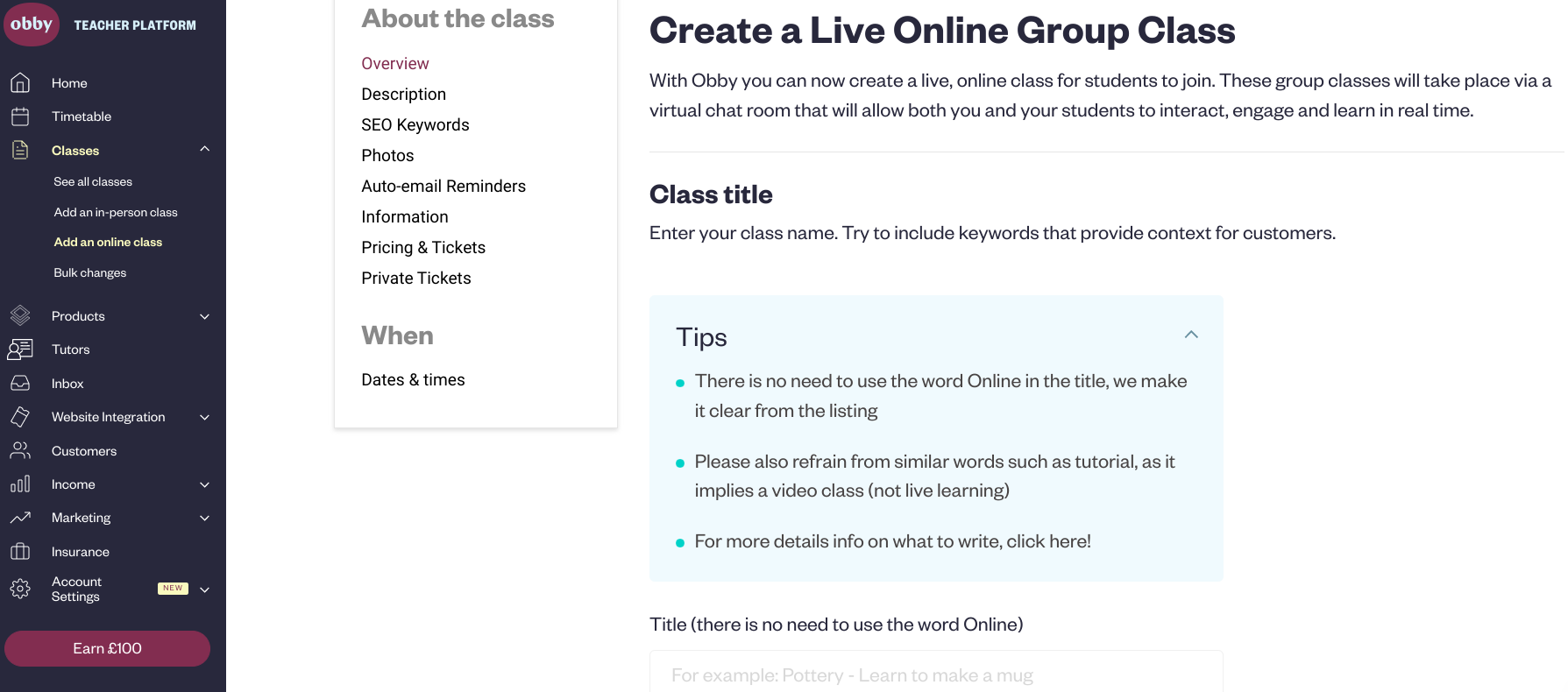 Once you have built your own beautiful, branded website, it's time to create and list your classes. With Obby, teachers can organise every detail of their online classes.
When using Obby's dashboard, teachers can manage the price of their class, organise their class timetable and so much more! As shown in the image above, every aspect of creating a new live online class, pre-recorded workshop or in-person course is extremely simple with Obby.
Alternatively, there may be some booking tools you can use that have no need for a formal website setup, like the Obby booking tool. With Obby, you can link straight to your courses via one simple link, which can be available via your Facebook, Instagram, newsletter presence etc.
---
2. How to use a widget
You may first ask, what is a widget?
Put simply, a widget is an independent application that can be embedded or added to a website. In the case of selling your courses online, a widget booking tool can allow you to use a quality booking software on your website, with very little hassle, no coding, and at a small cost.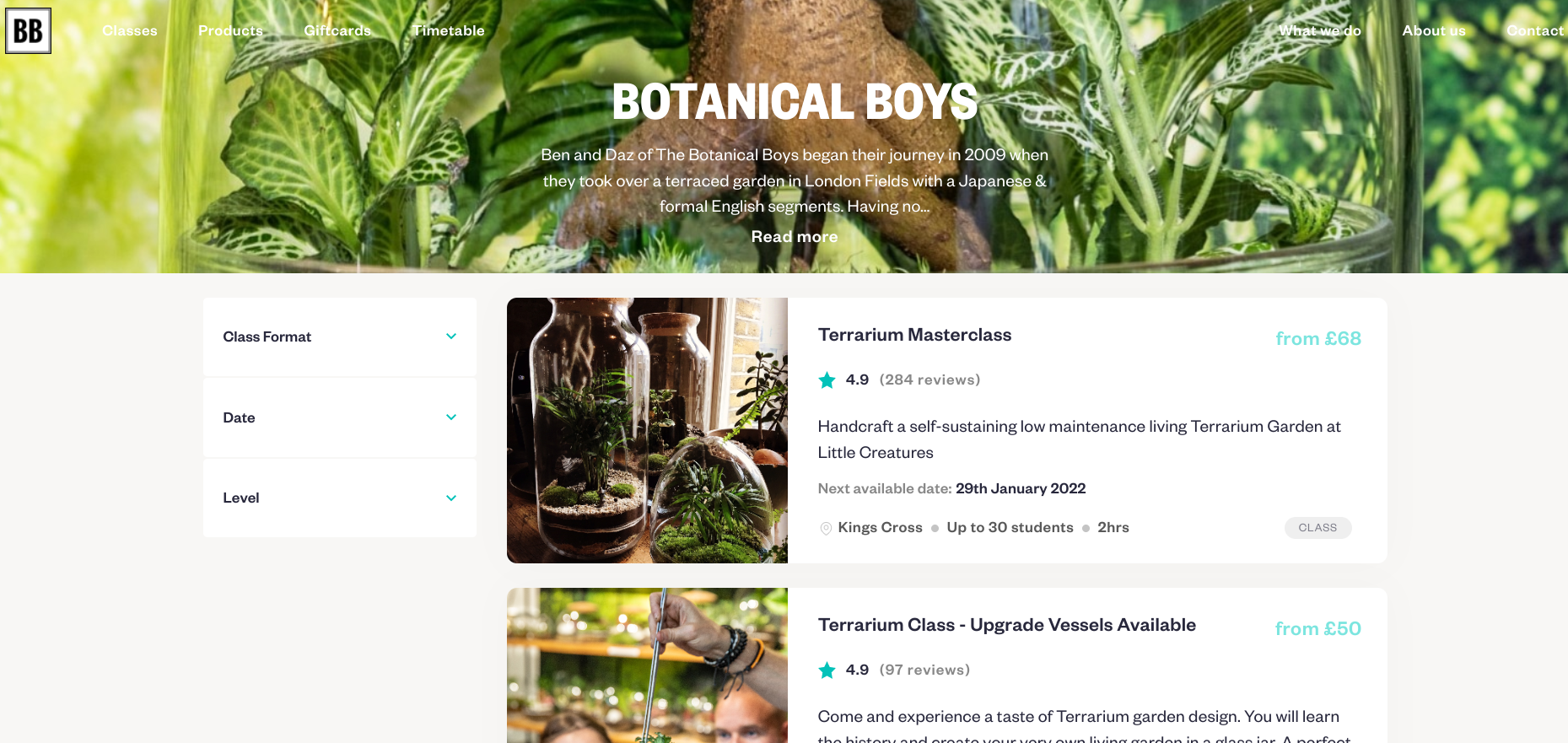 Widgets can be embedded, or in some cases linked, to your website or form of online presence.
While teachers may use Obby's widget builder to build their website, many teachers can benefit from using Obby's widget tool on their existing website or social media platform.
Have your own website but no booking tool? Integrating a widget into your website provides a seamless booking experience for students. Teachers can benefit from integrating a widget into their website as it provides not only a secure payment system but also an impressive management tool for bookings.
Each widget is slightly different, but it's worth noting what you can and can't do with a widget before committing to using it. How much control does it give you? Does it cost anything? Do you have access to all it's data?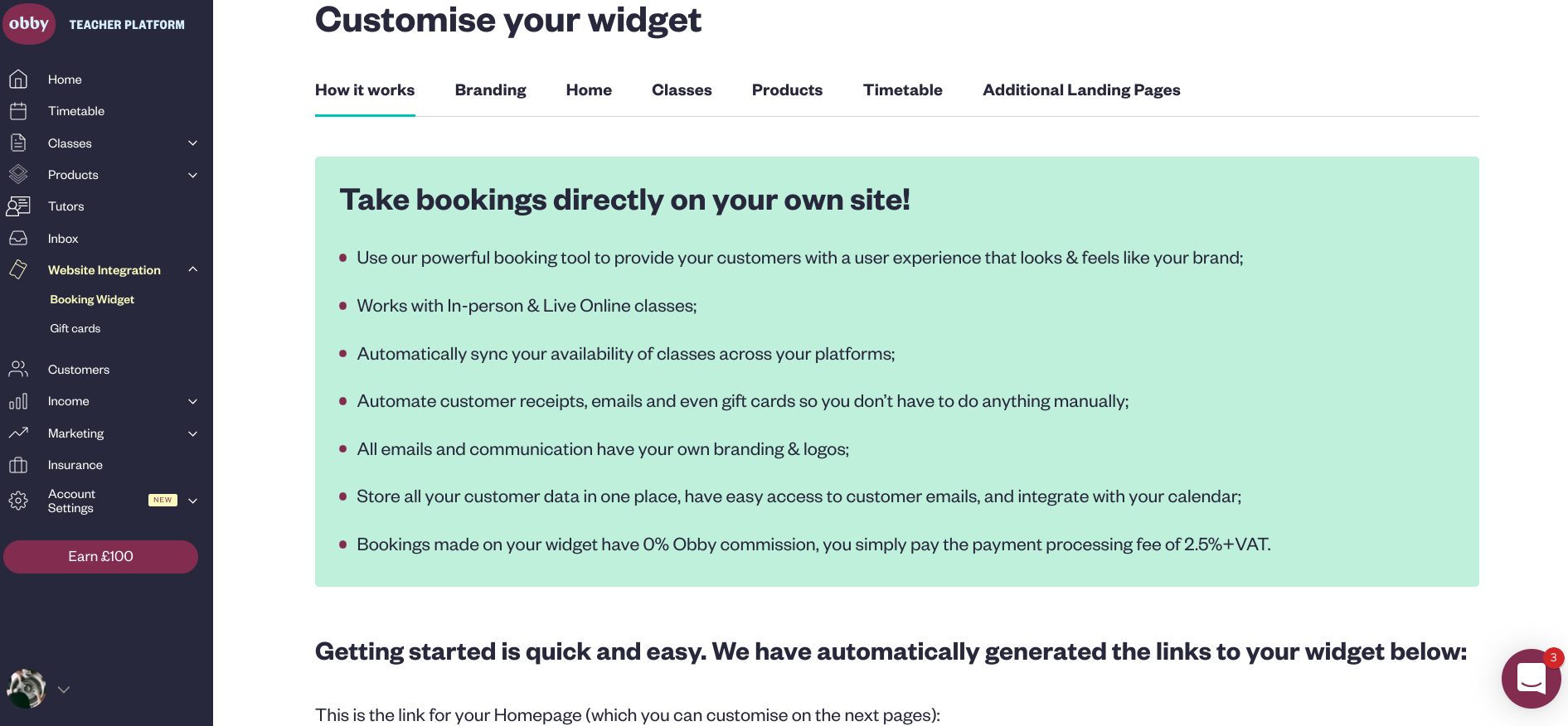 The Obby Widget can be customised and embedded on your website, or added as a link to your website or social media.
This gives you the flexibility and ease to use their booking system to take payments, manage customers, edit content etc, and the freedom to use it as you choose. Want to create your own workshops homepage? Want to link straight to the dates for your workshop? You can do both and more to sell courses from your website!
---
3. What do you need to start selling?
As mentioned above, you'll need the basic set up of a website or online presence. Once this is in place, you'll need your full timetable and availability for your classes, courses or workshops.
You may already have content and pages online that describe your classes which helps to sell them to potential students. If you don't, make sure to include as much information as possible and think about how best to market your classes.
The more students know about your class, the more likely they are to book! You're class description can also be a great place to market your online classes. When using Obby, teachers can get tips and tricks on how to market their classes. Discover SEO (search engine optimisation) techniques and other marketing tools with Obby!
Students are more likely to book a class if previous students have left a review on your classes. Teachers can prompt students to leave a review via the Obby dashboard.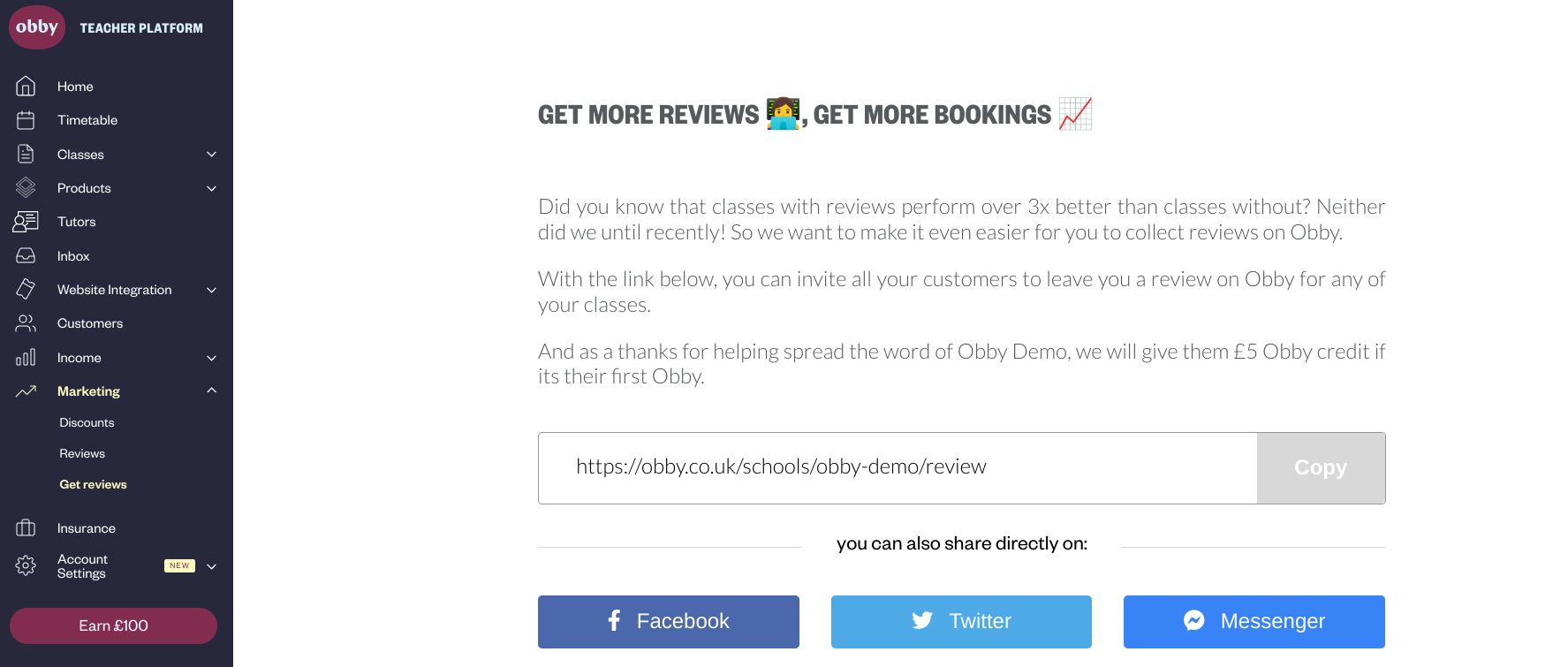 ---
4. Using online class booking softwares
There are many booking softwares that can be used to sell your courses, but there are only a handful that have been created with teaching in mind. Obby is one of these!
Obby is a powerfully simple all in one teaching platform and booking system, giving you all the tools you need to launch and grow your teaching business.
With Obby, it's super simple for customers to book your classes online, take online payments via your website, and manage your customers and courses via one platform. Navigating and organising your schedule, customers, tutors, marketing strategies and more is all taken care of in the dashboard!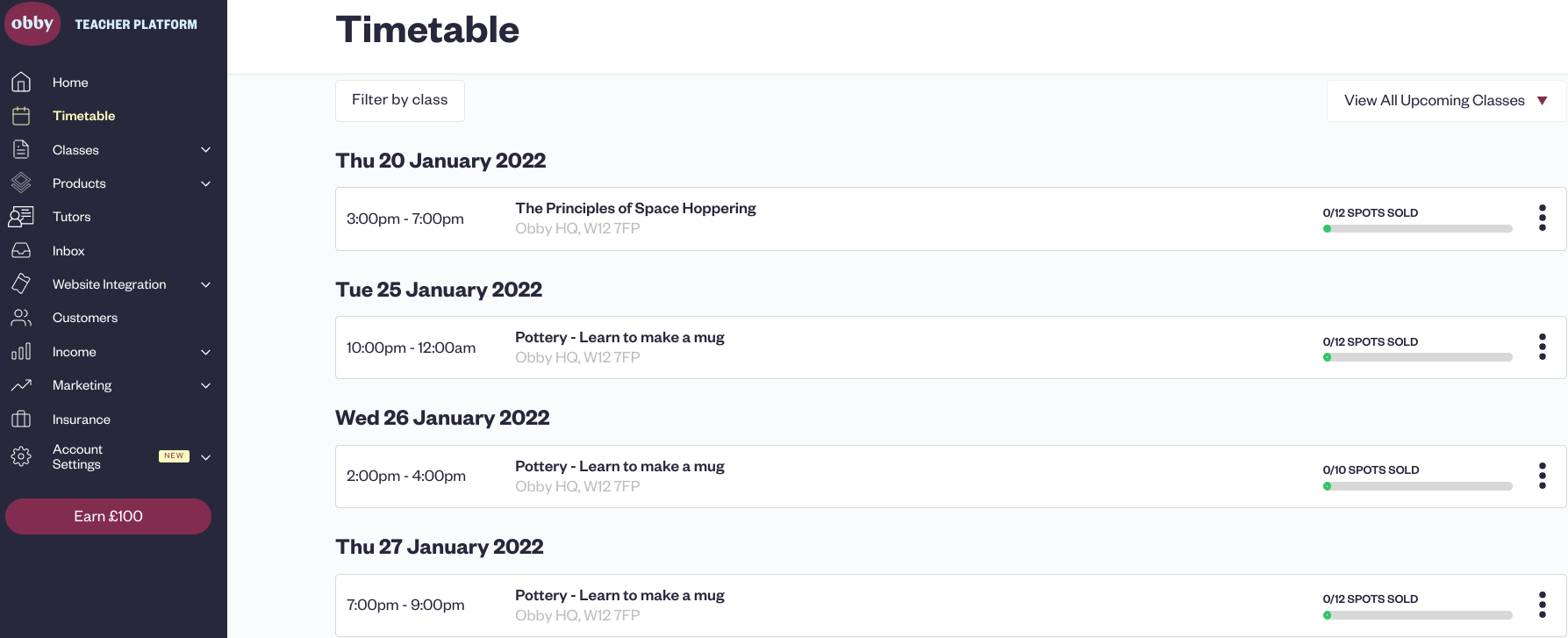 An added benefit to the Obby teaching platform is that your courses will also appear on their established marketplace where you can reach thousands of new students, and keep your course schedule and availability in sync with your website automatically.

The Marketplace has already helped over 50,000 students find the right class for them. Listing your classes on the Marketplace means your classes will become more visible to a large audience of students!
5. What should you look for when choosing booking tools?
Juggling customers, sending reminder emails, updating your availability online etc. The right booking software can reduce time spent doing these admin tasks!
If using a standard product selling tool, like Shopify, you'll be stuck selling spaces for courses like you're selling products in stock. As you know, schedules and availability for a course don't always follow this format (e.g. with private bookings or group requests), and need to have more flexibility.
It can be overwhelming knowing which booking software to choose. Here are some of the key features that a booking software may offer and how these features will help you sell your online courses from your website,
Multiple ticket types, like early bird tickets or adding materials to a ticket. Pre-recorded classes may include a ticket for just the class content and a ticket for the pre-recorded class content as well as an at home learning kit.
Secure payment processing and tools to manage your income.
Schedule, create and organise one off or recurring classes. Teachers who run live online courses, pre-recorded classes or in-person workshops can all use this feature to schedule their bookings.
Market and promote your classes with email campaigns, discount codes, reviews and more!
An onsite booking tool like Squarespace Scheduling is great if you've already got a Squarespace website set up. It's also the right tool for those who want to sell courses online like appointments rather than recurring courses.
However, tools like Bookwhen and Acuity Scheduling allow you to schedule group classes and courses to sell from your website.
It can be tricky to narrow down what booking software will work best for you to sell courses from your website.
However, if you're selling both online and in-person courses through your website, you will want to look out for a booking tool that allows you to manage both from the same place. Obby's booking software allows you to schedule and sell spaces for live online classes, pre-recorded workshops and in-person courses.
Discover how Obby can help you grow your business and sell your online courses from your website!
Start using Obby's booking system.
Need more website building advice?
In recent years online and in-person courses have become more popular for many reasons. Not only is online learning beneficial for teachers, students also thrive through distance learning virtually online too. Online courses means students can learn live online in a location that makes them feel most inspired. While in-person workshops allows students to meet new people and get inspiration from the atmosphere of a creative studio. However, although classes, courses and workshops have gone up a level in popularity, they often don't sell themselves! That's why many small businesses or larger organisations use these methods to sell their courses from their own website.
Obby is always here to give teachers the support they need to grow their business and therefore their sales. Obby allows you to book a demo with a member of their team to chat through your thoughts, questions and ideas. They'll also take you on a handy tour of their teaching platform so you can really get to grips with all the features they have to offer.
Thanks for reading our guide to sell courses from your website. Need more great selling tips? Review our related guides below:


Tags