Held on the 8th of March, the international celebration has been going on in some form since 1911; spurred on by women's rights activists beginning to become more vocal and demanding equal rights at the turn of the century.
The theme of this 2022's day is #BreakTheBias, encouraging everyone to work together towards a gender-equal world. Whether that be in the workplace, in our communities, or within our places of education, everyone - regardless of gender - can work to call out discrimination when they see it.
Whilst so much progress has been achieved over the last 100+ years International Women's Day has been running, there is still so much work to be done. A recent study found that the gender pay-gap in the U.K. has seen "barely any change" over the last 25 years; with "huge gender gaps remain across employment, working hours and wages."
For this year's International Women's Day, we wanted to acknowledge some of the incredible women who teach through Obby; showcasing their stories and the amazing classes, courses, and kits they offer.
---
Zena El Farra, Teacher and Founder of MasterPeace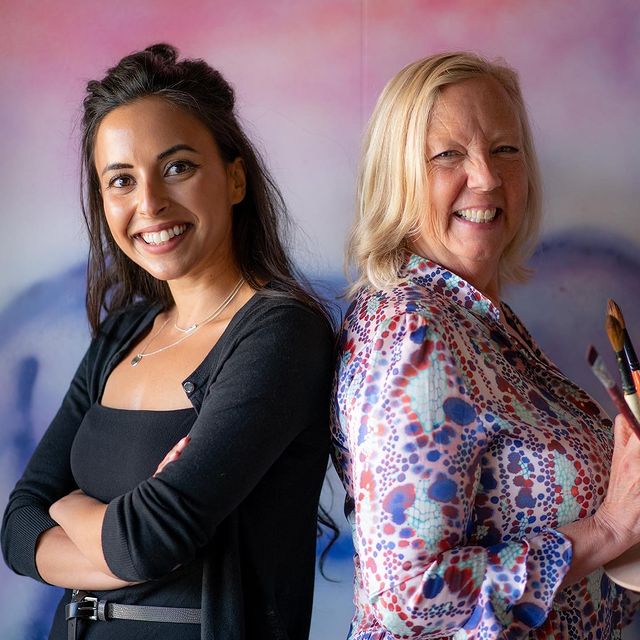 Zena El Farra founded "London's first dedicated mindful art experience" back in 2019, after leaving her corporate city job to set up the Belgravia-based drop-in studio. Drawing on her own experiences with burn-out, Zena set up MasterPeace with the aim to help others discover the power of creativity as a tool to unwind and relax; incorporating mindfulness into MasterPeace's Coached Painting sessions.
During the pandemic, Zena and the MasterPeace team worked to help people relax with creativity at home with their Painting Kits; which have proved a massive hit. Featured in the Daily Mail, Evening Standard, Forbes, Tatler, Stylist and more, MasterPeace has gone from strength to strength in the 3 years it has been running. This was emphasised by Zena's appearance on the 18th series of Dragon's Den, pitching MasterPeace to the Dragons, and eventually winning over Deborah Meaden who decided to invest in the business.
At their base in Ecclestone Yards, Zena's team of artists offer a wide range of Coached painting classes for both adults and kids to get stuck into; helped by their signature mini-projectors. Their Painting Kits offer a great opportunity to relax at home with pre-drawn canvas, with all the materials you need to re-create your chosen artwork fitting in a letterbox-friendly package!
Book now on Obby
---
Sarah Anton, Kim Lodge and Kerry O'Keeffe, Founders of Workshop 305
Started in 2007 by Sarah, Kim, and Kerry, Workshop 305 is a Wimbledon-based social enterprise offering pottery, mosaics & print making at evening and weekend workshops.
Named after 305 Garratt Lane in Wandsworth where the workshops began, the studio offers an accessible, relaxed space, divided into 2 large studios offering a kiln room and kitchen area. During the day, the workshop space is used to run classes for students with disabilities, before switching in the evening and weekends to offer classes to the public.
Working to provide a rewarding and stimulating environment for all its students, Workshop 305's Wheel Throwing Pottery Classes have always been popular with Obby students!
Book now on Obby
---
Paula Mateo, Teacher and Founder of Old Bexley Soap Co.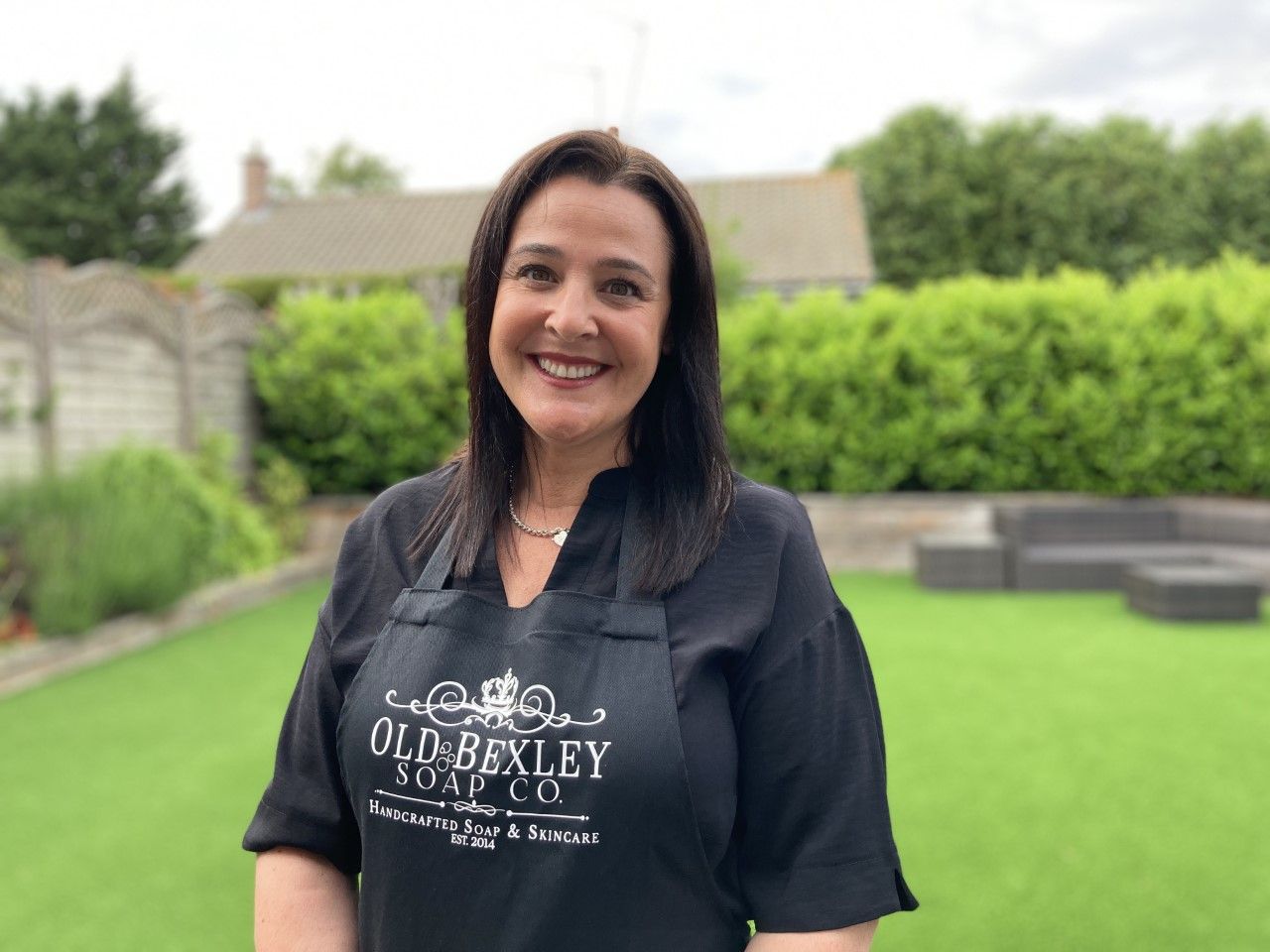 Originally from Spain, Paula Mateo started making soaps after an ovarian cancer diagnosis at 28 made her reconsider the products she was using on her body. The process was quickly something she fell in love with; finding the step-by-step activity soothing for her mental health and well-being.
Wanting to share her creations, she started Old Bexley Soap Co. in 2014 part-time in-between her accountancy job for the the Spanish government three days a week, a combination that she still finds works for her! It was in 2019 that she decided to start teaching her craft to others, offering them the chance to learn a new hobby that might seem intimidating at first.
Offering candle and soap-making classes, Paula teaches others how to find relaxation in the process. It's a testament to the dedication she has to her craft that her soaps are now award-winning, having students travel from across the U.K. to learn from her extensive expertise. She also offers soap and candle-making kits, so you can learn the craft from the comfort of your own home.
If you'd like to find out more about Paula and Old Bexley Soap, you can read our interview with her here.
Book now on Obby
---
Eli Wislocka, Teacher and Founder of Love and Salvage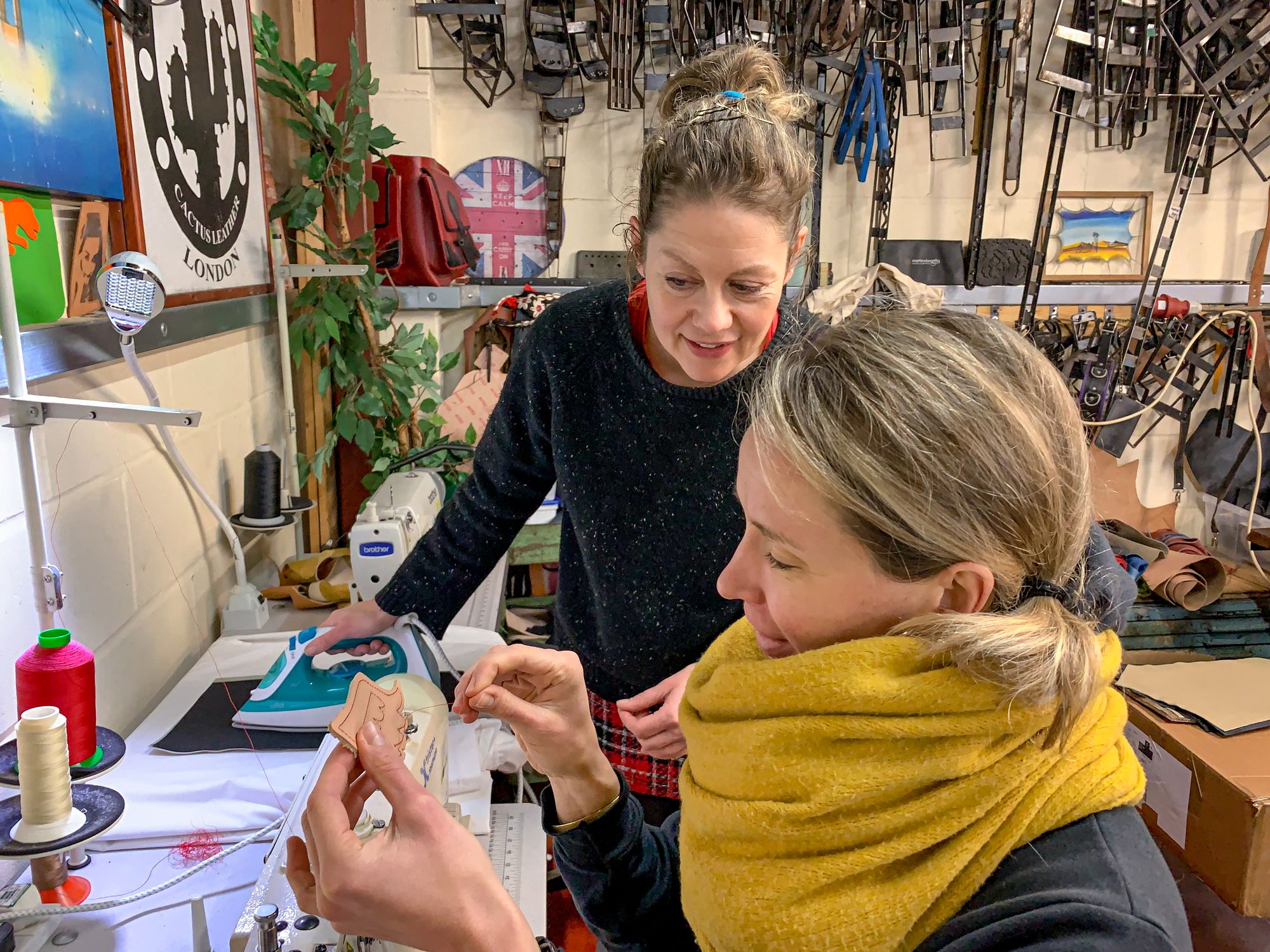 Eli Wislocka founded her business Love and Salvage in 2014, on a mission to save leather scraps from the trash and turn them into treasures such as bags, clutches, and shoes. Having started creating bags from tapestries, it was a friend who accidentally opened Eli's eyes to the waste of leather scraps from upholsterers, and before long she was driving round London picking up as many bags of scraps as she could!
The transition to teaching workshops came naturally to Eli, having worked in the voluntary sector where part of her job was delivering workshops. Offering classes and courses from bucket-bag making to creating your own leather shoes, Eli's business has only grown; showcased with her recent move to a leather workshop last November.
If you want to find out more about Eli and Love and Salvage, check out our interview with her here.
Book now on Obby
---
Ros Millar & Milena Kovanovic, The Ringsmiths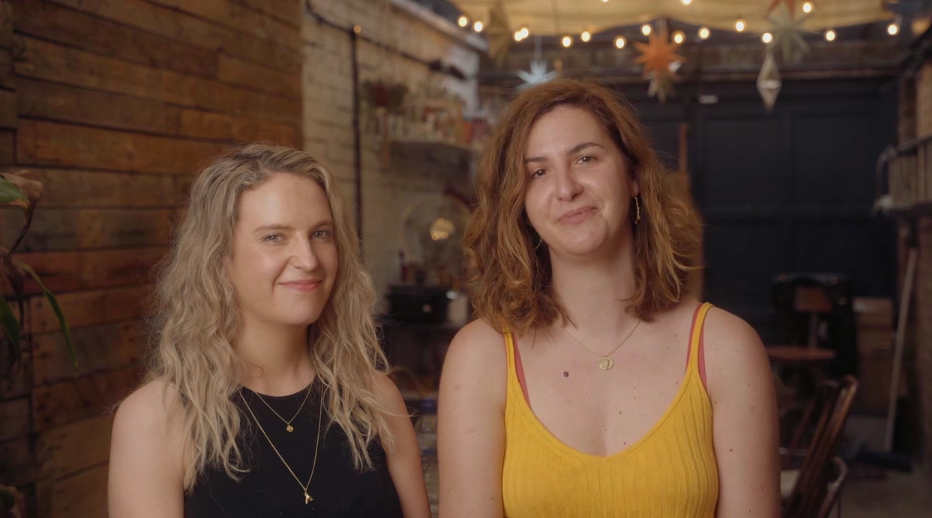 The Ringsmiths - also known as Ros Millar & Milena Kovanovic - are close friends and award-winning jewellery designers & makers who teamed up in 2019 to launch their jewellery making workshops to the public; helping them learn how to create and make their own jewellery pieces.
Both Ros and Milena are accomplished women in their own right, with both founding their own jewellery brands. Ros launched 'Ros Millar' in 2010, a luxury fashion jewellery brand taking traditional techniques and giving them a modern twist to create her signature Gothic-luxe aesthetic. Milena, founder of jewellery brand 'Crucible London', has 13 years of fine jewellery making experience; having graduated from Central Saint Martins, and a qualified gemmologist.
Their ring-making class has proved hugely popular since a student's TikTok documenting the experience went viral in the summer of 2021, with their classes selling out well into this year!
Book now on Obby
---
Jo Clarke, Teacher and Founder of London Green Wood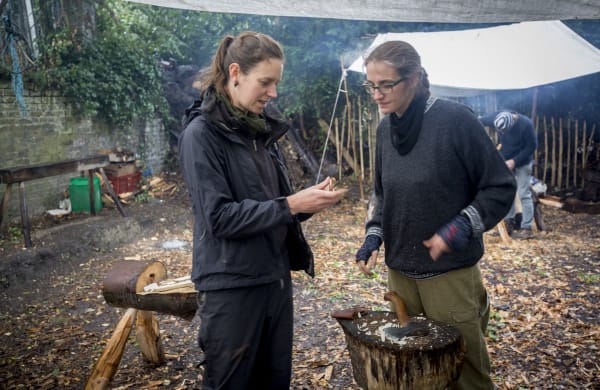 Founded by Jo in 2011, London Green Wood is cooperative of woodworkers practising rural crafts in the city. Based at Hackney City Farm, they work with green wood straight from the log and hand tools with all the wood they use having been felled locally.
Running courses for adults, for groups and for families, they aim to help  Londoners connect with the outdoors in a beautiful setting, with friendly people, and give them the satisfaction of learning new skills.
The community group also work to challenge the preconceived notion of what woodworkers look like. Commonly seen as a career for men and a hobby for white men with white hair, women and ethnic minority woodworkers are often treated as a novelty and discouraged from woodworking because they do not see people who look like them in the profession. London Green Wood has always aimed to challenge the stereotype of what a woodworker looks like, an issue close to Jo's heart.
Book now on Obby
---
Nadia Abbas, Teacher and Co-Founder of Stööki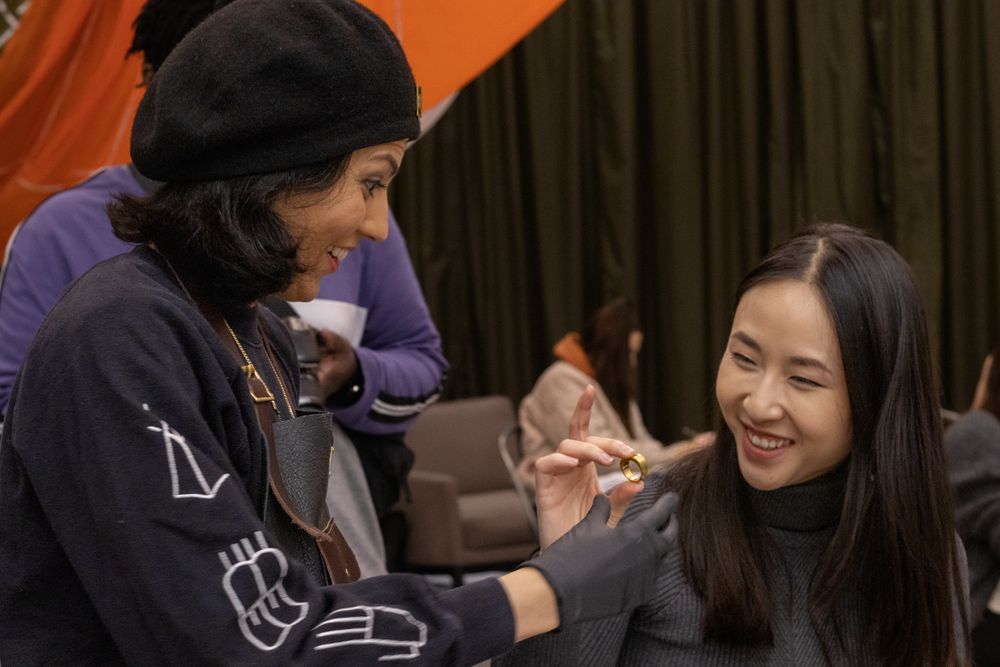 Founded in 2014 by Nadia, alongside fellow creatives Luke Hippolyte and Quincey (who sadly passed away in the same year), Stööki is a lifestyle and jewellery-brand with a focus on the elements of sound, vision, and play - translating to music, art, and fashion within the brand. Nadia is the brand's Jewellery Technician, focusing on creating the brand's new collections and making bespoke designs.
Starting their jewellery-making workshops in 2019, led by Nadia, the team were keen to be as transparent as possible about their process - wanting to open up the jewellery-making process to anyone interested. This was something close to Nadia's heart, who throughout her own career in the industry has found the jewellery-making profession to be very closed off and hard to access if you don't have the right connections. As a dying industry, she relishes the chance to share her skills with others and inspire them to pursue jewellery-making.
To find out more about Stööki, you can read our blog with Nadia and Luke here.
Book now on Obby
---
Georgie Mason, Teacher and Founder of Georgie Mason Studios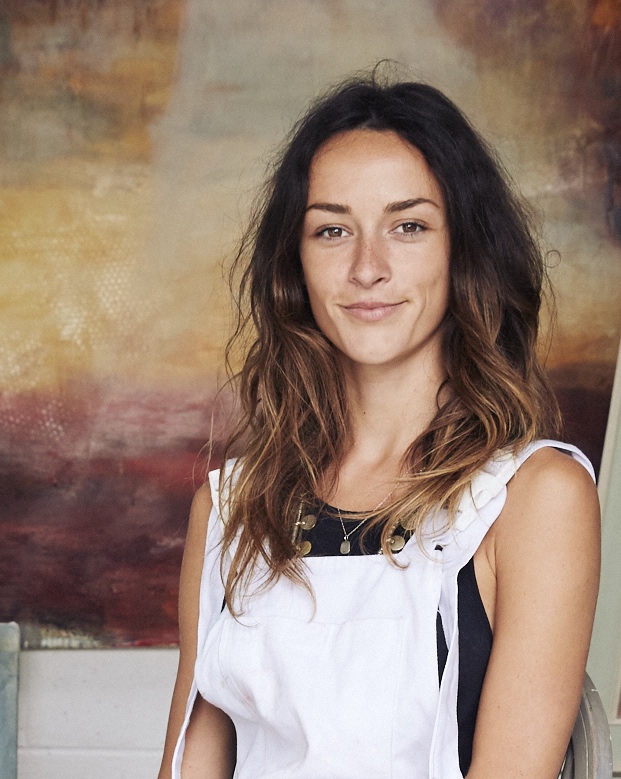 Georgie Mason is an intuitive abstract painter, who's signature contemporary mixed media landscapes that have captured much attention. Since graduating with a degree in English Literature and History of Art at Nottingham University, Georgie has exhibited internationally including at the Royal Academy Summer Exhibition, the Affordable Art Fairs and the Museum of Goa in India. Her work is also held in public and private collections across the UK.
Georgie teaches weekly workshops from her studio at Stepney City Farm in London, having over 10 years of experience as an art educator, with aims to teach art as a form of mindfulness and to make creativity accessible to everyone. Her kids and adult classes over everyone the chance to use painting as a means of connecting with ourselves. The classes are relaxed and Georgie offers guidance and structure but also encourages freedom of expression, letting go of the 'inner perfectionist' that often holds so many of us back,
Book now on Obby
---
Want to know more?
Interested in finding out more about our wonderful teachers? Check out some more blogs featuring Obby teachers and their stories below: