What you will do
If you have been learning Argentine Tango for a while and feel you are ready to are challenge yourself a little more join our Improvers/technique class at 8pm on a Monday evening.
In this class we still concentrate on the fundamentals of the embrace, connection and music but also introduce more complex figures to help you start dancing with confidence. This is also a good class for more experienced dancers who want to focus on technique.
You should have already be comfortable with walking together, leading and following the cross, simple ochos and have tried close embrace.
Select a class time
Mon 27 Jan 2020, 8:00pm - 9:00pm
Mon 3 Feb 2020, 8:00pm - 9:00pm
Mon 10 Feb 2020, 8:00pm - 9:00pm
Mon 17 Feb 2020, 8:00pm - 9:00pm
Mon 24 Feb 2020, 8:00pm - 9:00pm
Mon 2 Mar 2020, 8:00pm - 9:00pm
Mon 9 Mar 2020, 8:00pm - 9:00pm
Mon 16 Mar 2020, 8:00pm - 9:00pm
Mon 23 Mar 2020, 8:00pm - 9:00pm
Mon 30 Mar 2020, 8:00pm - 9:00pm
Mon 6 Apr 2020, 8:00pm - 9:00pm
None of the dates work for you? Let the host know and you will be notified when new dates are added.
You will only receive an email from us if new dates are added for this class, you will not receive any marketing emails, and that's a promise!
Obby Guarantee
We ensure quality. If your class doesn't reach your expectations, we'll give your money back.
great class
great class
Reviews
great class
great class
great class
Class location
Bethnal Green
115 Coventry Road
Bethnal Green
E2 6HA
London
Gallery (3)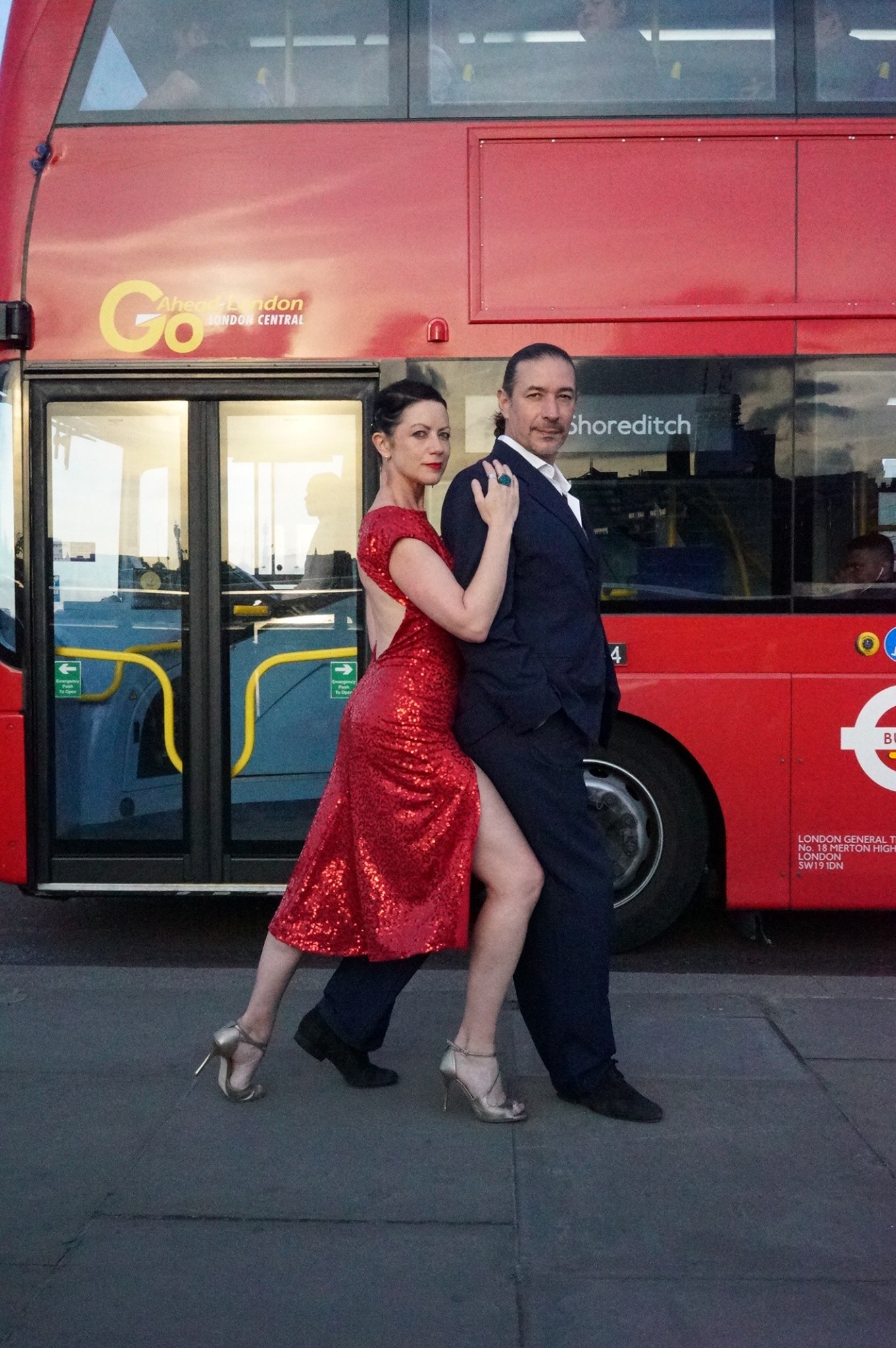 About your host, Tango y Nada Mas
Tango y Nada Mas brings more than 25 years of experience in Argentine Tango to London through classes, workshops and performances. Tango y Nada Mas shares the Tango culture of Buenos Aires with an emphasis on the music, the embrace, the walk and social dancing. Our aim is to inspire people with this beautiful improvised dance and to build a community of like-minded dancers here in London.
At Tango y Nada Mas classes focus on 'Tango Salon'.
What is Tango Salon? It is the Tango that has always been danced in the salons of Buenos Aires. Tango originally grew as a social, improvised dance, a dance for everyone with Music as the uniting factor. For us, this is the beauty of Tango. Not the steps, or the choreography, but learning thorough basic technique through which your own Tango can flourish. No two dances will ever be the same, the beauty is in the moment. The moment you are connected with the Music and your partner and what happens through improvisation in these dances can create sublime moments, moments which keep you searching for the next.
Tango y Nada Mas remains close to the social dance, so teaching focuses on the embrace, the walk – which is the basis for everything else -, and the music without which we wouldn't be dancing. We share our experience of dancing in the Milongas* so that those who learn with us, can also enjoy dancing in the Milongas. This is important as there many traditional 'codigos' (rules/etiquette) in a Milonga developed over time to ensure everyone can enjoy the experience.
We look forward to meeting you and sharing our Tango with you! *Milonga - a social club for dancing Tango, also one of the three dances that we learn during Tango classes (Tango, vals and milonga)
Flexible cancellation policy
Any class can be cancelled and fully refunded within 24 hours of purchase. See cancellation policy.