If you are a renowned doodle artist then why not take your drawing skills to the next level? No matter what aesthetic you prefer, we have put together a list of the best drawing ideas that are sure to ignite your imagination. From drawing an intricate mandala design to unique and abstract art, channel your inner artist and exercise your creativity.
Want to learn how to draw with the guidance of an expert tutor? Explore some of the best drawing classes in the UK on Obby!
Book drawing classes now on Obby
Get inspired by captivating creatures or draw realistic sketches of your furry pets. Whether you want to start with something easy like a simple flower or challenge yourself with abstract themes, we have rounded up the top 7 cute drawing ideas for beginners to get started on their own creative journey.
---
Top 7 Cute Drawing Ideas for Beginners:
Mandala
Flowers
Puppy
Owl
Fox
Spider
Jellyfish
---
1. Mandala
For those who are wondering, 'what is a mandala?' the chances are you have seen this beautiful geometric design in the past. A mandala is geometric symbol linked to meditation and spiritual development within Hindu and Buddhist traditions.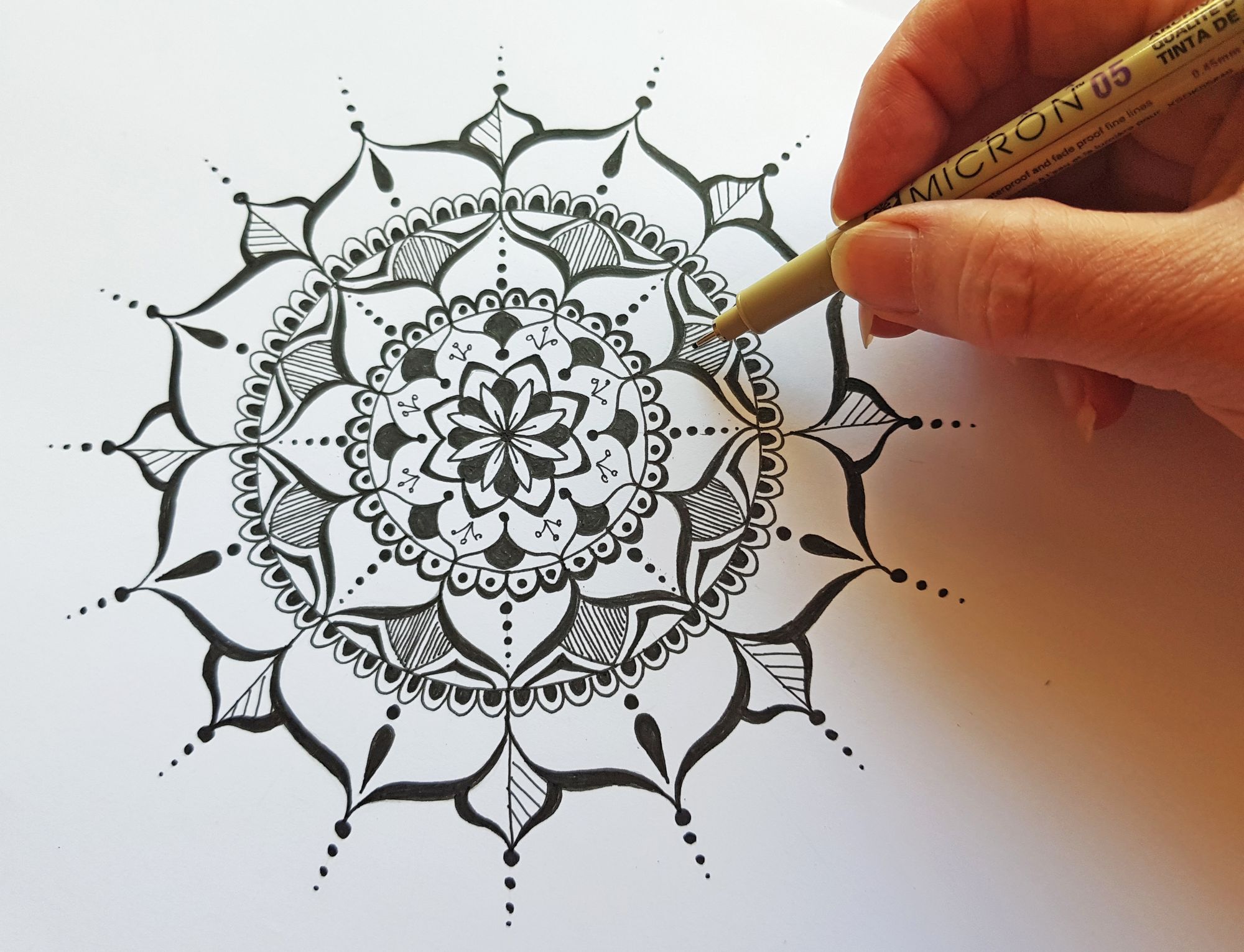 Kathryn Burrington, founder of Mandala Meadow, runs mindful workshops where beginners can discover the captivating history of mandalas.
As well as the fascinating history behind this intricate design, students will also experience the mindful process of creating their own mandala drawing.
Book now on Obby
---
2. Flowers
If you want to explore vivid colours and drawing different textures, then why not try drawing different flowers?
You never know, a simple sketch of a flower could grow into a full blown passion for landscape drawing!
From the renowned French artist Claude Monet to the famous Van Gogh, throughout history artists have been inspired by nature.
Whether you decide to use pastel colours to sketch lilies or vibrant colours when drawing bright sunflowers and rose, working with flowers as your muse is sure to sprout your inspiration.
---
3. Puppy
If you're still trying to find something to draw, then turn to your furry friends for inspiration! When putting together of the top 7 cute drawing ideas, we had to include puppies on the list!
If you're puppy is too excitable to be the focus of your sketch, then look to your other pets. Whether you have an old dog, a grumpy cat, a rabbit or a parrot, your beloved pet is a great place to start when it comes to sketching cute drawings!
---
4. Owl
This enigmatic woodland creature with striking eyes and symmetrical features is to motivate you to dig out your best pencils.
Focus on the specific symmetrical details and create a realistic portrait or sketch your very own abstract owl inspired drawing.
Often owls are associated with wisdom, knowledge and mystery. With this in mind you can draw your owl with your own twist and theme.
Whether you try to create a cartoon style owl to replicate a Disney film or you adopt a Gothic theme in your owl drawing, the possibilities are endless!
---
5. Fox
Following on from the woodland creature theme, foxes are as cute as they are fascinating!
Concentrate on their distinct colours and captivating eyes to create a realistic drawing or get inspired by their nocturnal lifestyle and draw a shadowy silhouette of a fox.
---
6. Spider
Although there is a huge population of people with arachnophobia, there is also a population of people that find spiders and other creepy crawling cute!
If you are someone who is afraid of these critters then perhaps sketching a spider will help you overcome your fear! Not feeling up to facing your fears just yet? That's no worries, draw a beginner friendly cobweb design instead.
---
7. Jellyfish
If sea creatures are your thing, then focus your drawing on the shimmering sea and everything that lives in it!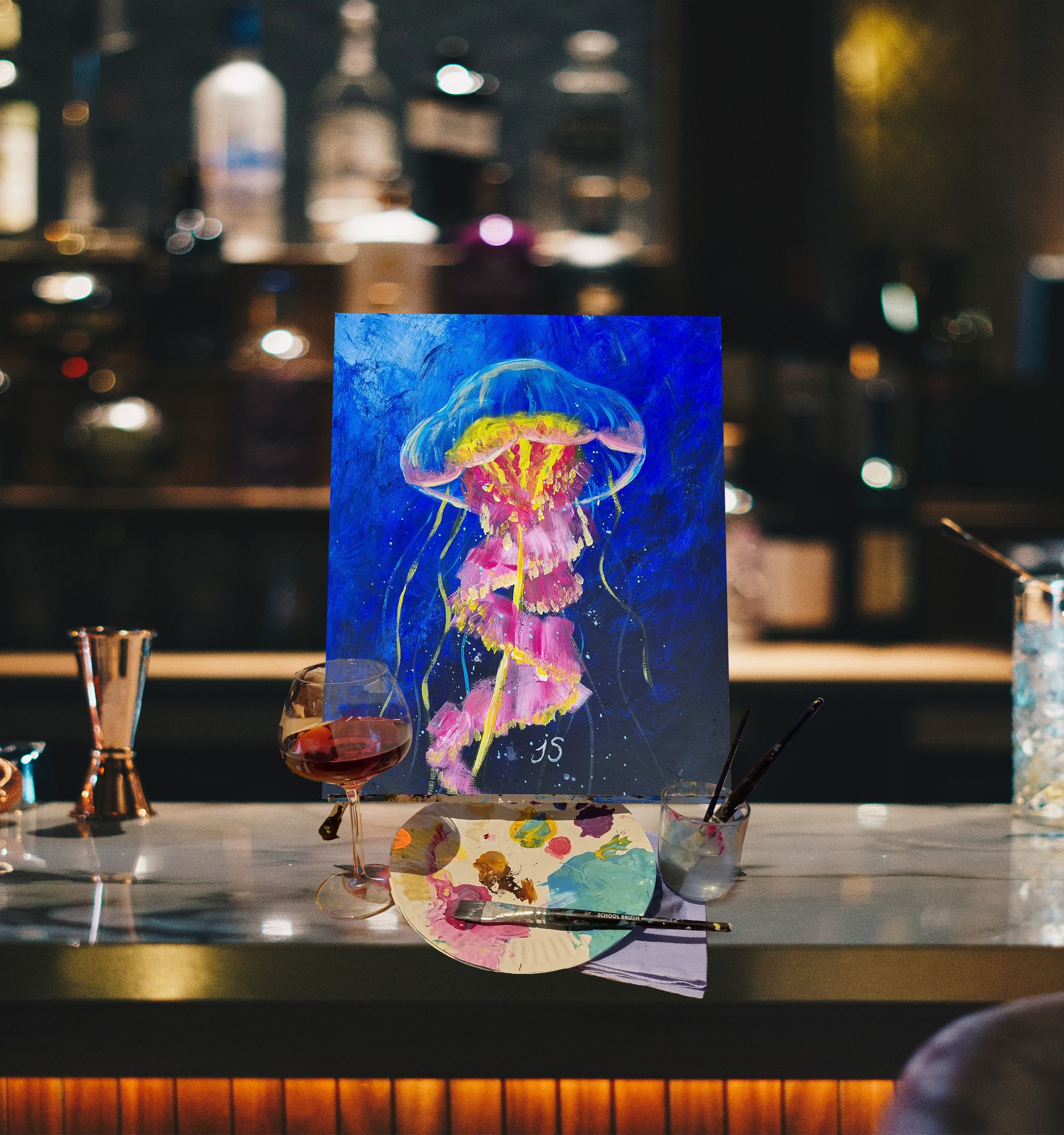 A jellyfish with the deep blue backdrop of the sea is sure to make a cute and magical drawing! Capture the movement of jellyfish or your other favourite sea life creature as well as their vibrant colours or shining scales.
If you've had a go at drawing a jellyfish, then why not swap your pencil for a paintbrush and paint this magnificent sea creature too?
Paint Chill Co host interactive group workshops where you can get the guidance of a talented tutor when creating your very own jellyfish painting.
Book now on Obby
---
Need more advice?
Sometimes trying to find cute yet beginner friendly drawing ideas can take the fun out of the creative process, especially when your're drawing a blank trying to find artistic ideas. From bright flowers in the great outdoors to jellyfish in the deep blue sea, find the best drawing themes, prompts and ideas. Whether you want to create unique and abstract drawings or realistic details sketches, discover the top 7 cute drawing ideas for beginners.