The oldest known pottery dates back to 20,000 BC – long before the advent of agriculture – and has always been an integral component of the development of civilisation. You could say that sculpting earthenware is in our very DNA! So, in order to help you rediscover your roots, Obby has compiled a list of the best pottery classes in Manchester – warm up your fingers, fire up your kilns and let's get started.  
---
The Top 10 Best Pottery Classes in Manchester are:
"Clay Experience" Make your own Bowl at Pottery Corner in Chorlton
Pottery Classes at the Hidden Gem Art Studio in Whitefield
Private Throwing Tuition at Clay Studio in Manchester
Family Ceramics Classes at the Moss Studio-Store in Altrincham
Pottery Nights at Wigan STEAM in Wigan
Craft Pottery Short Session 101 Course at The Potters Barn in Sandbach
After School Paint Club at Fired Paint Pot Cafe in Bury
Pottery Workshops at Arc Centre in Stockport
Clay Modelling Classes at Parsley Pie Art Club for Children in Altrincham
Private Wheel Throwing Workshop at Studio Lehren in Stockport
---
"Clay Experience" Make your own Bowl at Pottery Corner
Location: Chorlton-cum-Hardy (Manchester)
When Mauro De Vito, unsatisfied with his current job, saw Pottery Corner for sale, he jumped at the chance to realise his dream. After learning the basics from the ground up, and hiring a crack squad of talented instructors, he has now managed to create a wonderfully friendly space for budding potters.

Accumulating many return customers, Pottery Corner has become hugely popular and, in tribute to how welcoming and inclusive they are, sessions can be adapted to meet individual needs such as children or adult groups as well as those with disabilities.

Pottery Corner offers a number of different classes, including group sessions, special events and an intimate clay experience. Whatever you decide upon, we can assure you that you won't be disappointed.
---
Location: Whitefield (Greater Manchester)
Number 2 in our list of the top pottery classes in Manchester is the Hidden Gem Art Studio Whitefield – and it's easy to see why! Founded by the experienced and multi-talented Amanda, the studio is set within the picturesque garden of a listed building in the heart of town.

In her words, "Art is not a luxury - it's a vital and natural part of human nature", as evidenced by her eschewing of class structure in favour of creative flow. Amanda seeks to encourage the individual to follow their own intuition and unique projects, and her pottery classes are no exception.

The studio teaches many types of ceramic art, using professional quality clay for hand-building, sculpting, and, for a small additional fee, firing and glazing.
---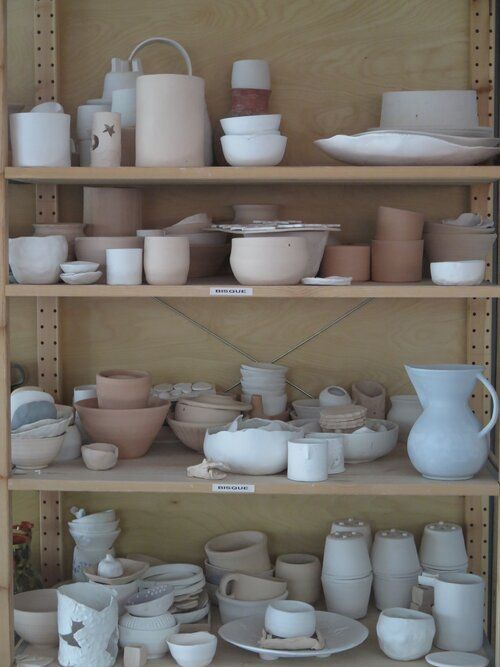 Private Throwing Tuition at Clay Studio
Location: Hulme (Greater Manchester)
Born in 2016, Clay Studio was set up by its founders - Caroline, Robert, and Stephen - to offer a space not just for experienced ceramicists, but also to teach classes for students of all abilities. Their beautiful studio is filled with all the facilities you need to create a ceramic masterpiece.
With their 2 hour long Private Throwing Tuition class, they offer the chance for a one-off, one-on-one experience to enable you to get to grips with the infamous pottery wheel! Regardless of if you're a complete newbie or wanting to hone your existing skills, the class is open to everyone. Whilst being able to turn, fire and glaze your work are additional add-ons to the course, if you feel the need for moral support you can bring along another person to the session with you for 50% off!
---
Family Ceramics Classes at the Moss Studio-Store
Location: Altrincham (Greater Manchester)
Recently up and running, the Most Studio-Store is a 10-seat pottery studio that offers an array of different ceramic workshops and caters for all people of different ages and abilities. A perfect place to learn new skills such as hand-building and glazing, their family ceramic classes are great for you and your kids to unwind and have fun. Suitable for children between the ages of 5 and 12, by the end you will all be able to take home your own unique ceramic object.
---
Pottery Nights at Wigan STEAM
Location: Wigan (Greater Manchester)
Standing for Science, Technology, Engineering, Art, and Maths, Wigan STEAM is an organisation dedicated to hosting exhibitions, workshops, and community events for all ages to enjoy. Located in the centre of Wigan (if you couldn't tell by its name!), they believe that everyone should be able to access experiences and oppotunities which will give them "the skills that they need in order to lead rich, fulfilling and empowered lives."
A firm fixture on their timetable, their Pottery Night classes offer adults (that's everyone 18+) the chance to come along every week to work on a creation of your choice. Gudied by Workshop Manager Emily, you'll get to work through the entire creative process - from a ball of clay all the way to eventually firing your work in the STEAM Shed kiln!
---
Short Craft Pottery Session 101
Locaton: Sandbach (Cheshire)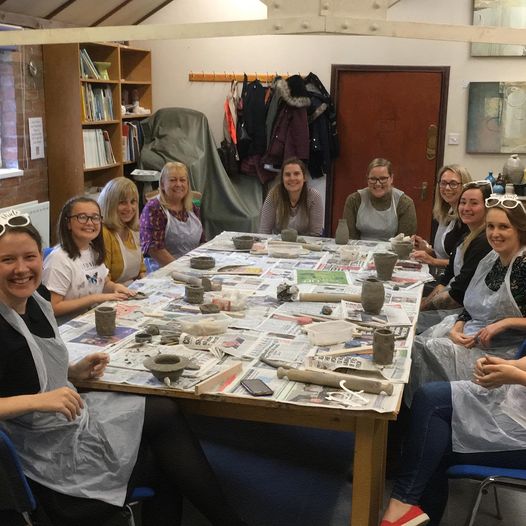 Situated in the scenic Cheshire countryside, The Potters Barn has been over for over two decades, owned and run by long-time friends Andrew Pollard and Steve Marr. A fully kitted out pottery, they offer classes and courses to the public as well as hosting private events and parties.
Their Short Craft Pottery Session 101 introduces you to the basics of Hand Made Craft Pottery, including the Potters Wheel! You'll get the chance to create several pieces during your 2 hour class, with the chance to fire the items you'd like to take home with you for a small additional fee; where they'll be able to be collected a few weeks later.
---
After School Paint Club at Fired Paint Pot Cafe
Location: Bury (Greater Manchester)
Fired Paint Pot Cafe is a family oriented pottery painting cafe. Not only can you and the little ones discover (or rediscover) the creative joys of pottery, but the Fired Paint Pot Cafe also lets kids decorate their own food! From pizza, cupcakes to ice-cream, a visit here is sure to be memorable for the whole family.
The After School Paint club is running for 5 weeks (from 15th of September to the 13th of October) during which kids can be taught various hand-building techniques to shape different clay projects, which they will go on to paint in week 5. What better way to broaden the nippers' creative horizons?
---
Pottery Workshops at Arc Centre
Location: Stockport (Greater Manchester)
Arc is one of the UK's leading art and mental health organisations, and their broad variety of pottery workshops aims to leave no nascent artist behind. Do you want to learn a new skill, socialise with others, or bolster your professional development? The pottery workshops at the Arc Centre are a great way to do so.
And the variety of their workshops is truly staggering – whether it's throwing, an introduction to hand-building, wire butterfly sculpture, print-making, pottery pets, the list goes on! The Arc Centre is a bustling hub for arts and crafts.
---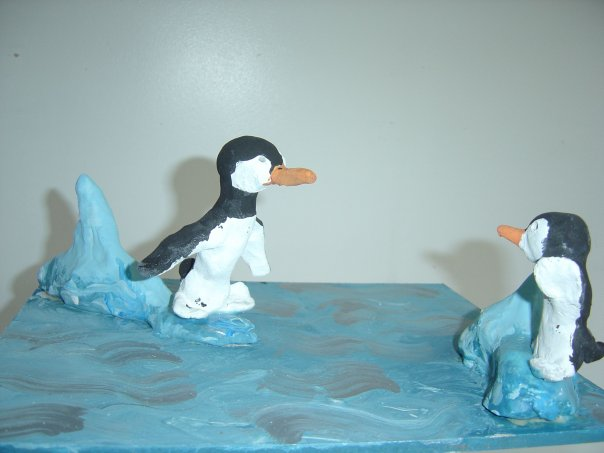 Clay Modelling Classes at Parsley Pie Art Club for Children
Location: Altrincham (Greater Manchester)
Since 2001 Parsley Pie Art Club has been diligently enhancing the wellbeing of children. They emphasise "the experience" over the finished product, and are welcoming towards kids of all ages and abilities.
With almost two decades experience working with young people – helping them learn new skills, providing a safe and supportive space, and encouraging their imagination – Parsley Pie Art Club banked an easy spot on our guide to the top pottery classes in Manchester.
At Parsley Pie, arts and crafts are king, and with a range of activities to choose (not just clay-modelling), your children are sure to have an ecstatic time!
---
Private Wheel Throwing Workshop at Studio Lehren
Location: Stockport (Greater Manchester)
Boost your confidence and exercise your creativity in this private wheel throwing workshop. Beginners in this class will be introduced to fundamental wheel throwing skills! Students that are new to the potter's wheel will master making basic shapes and forms before moving onto more complex pottery pieces.
Private wheel throwing workshops with Lehren Pottery are also a great fit for intermediate students who are keen to practise and progress their ceramics skills! Intermediate students who feel more confident in their skills will have the opportunity to make a jug, mug or bowl.
Proud of your pottery masterpiece? Lehren Pottery gives students the added option of having their pottery professionally fired and finished!
---
Need more advice?
What is certain about pottery is that, despite its myriad iterations, anybody, including very young children, can partake in its enjoyment. Nowadays, most of our lives revolve around screens, so to engage in the haptic, meditative activity of shaping clay makes for a welcome break. If this has stoked those embers within you, why not pick from our  list of Manchester's best pottery classes? Get those fingers kneading and that wheel spinning!  
Take a read of some of our other amazing guides and best round ups below. We're sure you'll find something useful, oh - and don't forget to share the love.