This is a guide to Make-up classes in London and covers everything from Make-up Artistry to Make-up Application. Make-up courses are fantastic for anyone who wants to do more with their make-up or is interested in the subject - everyone can benefit.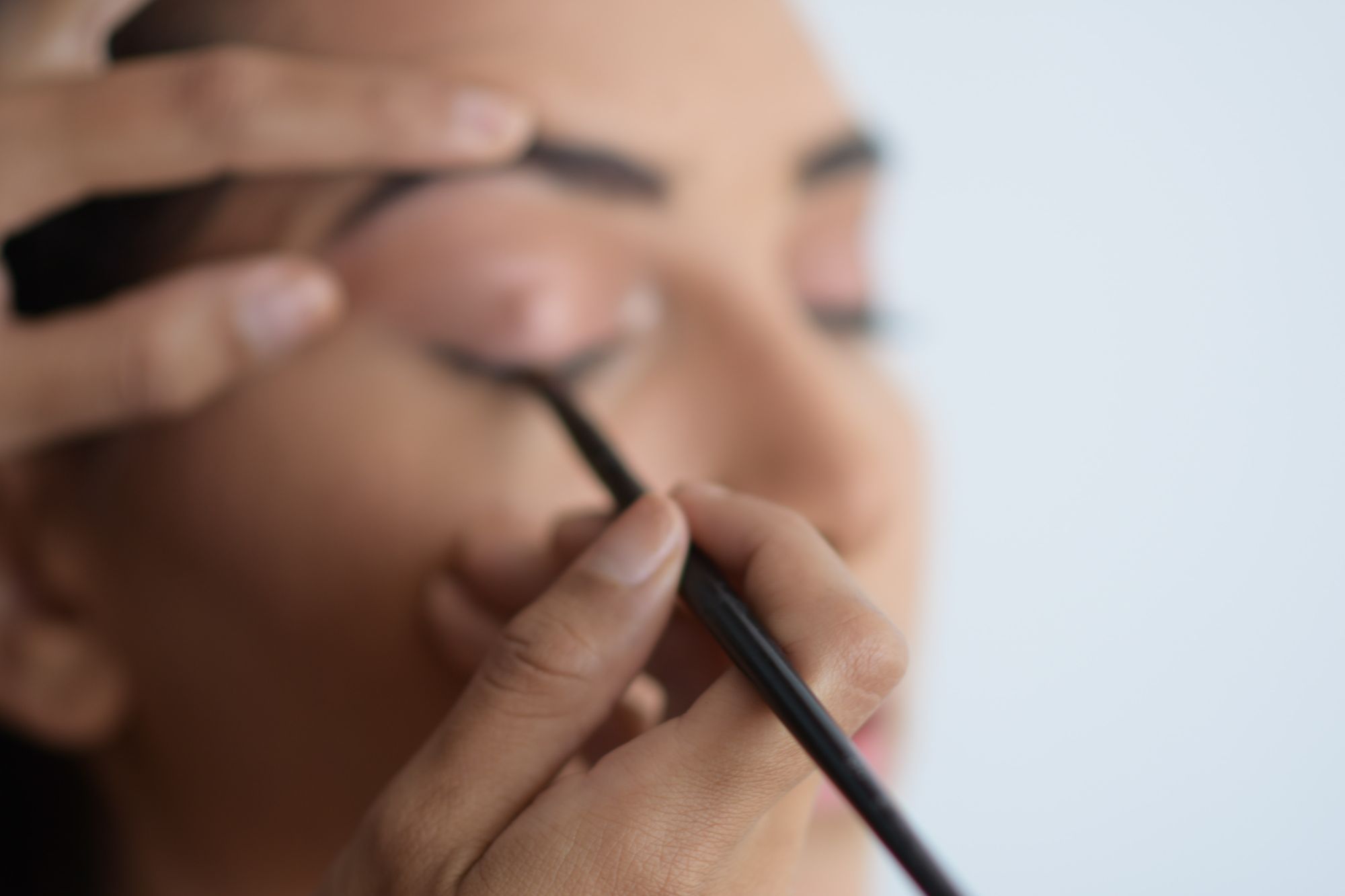 A Make-up course will teach you how to apply Make-up and how to take care of it. Make-up is more important than you may think. Make-up can enhance the features you are most proud of and hide those which you aren't so keen on. So here is a guide to the top 10 Make-up courses in London.
The Top 10 Best Make-up Classes in London are:
Makeup & Skincare Masterclass Experience
De Vallenger Make-Up Introduction
Make-up Lessons at Kristina Gasperas
Hair & Make-up Lessons with Make-Up By Jodie
Private Make-Up Tutorial with Julie Jacobs
Drag Make-up Lesson with James Adisai
Group Makeup Lesson at Paintbox London
Hen Party Make-up Lesson with Agata Julia
Career Starting Courses at the Alicia Sandeman Academy
Evening Make-up Lesson with Adriana Herran
1. Makeup & Skincare Masterclass Experience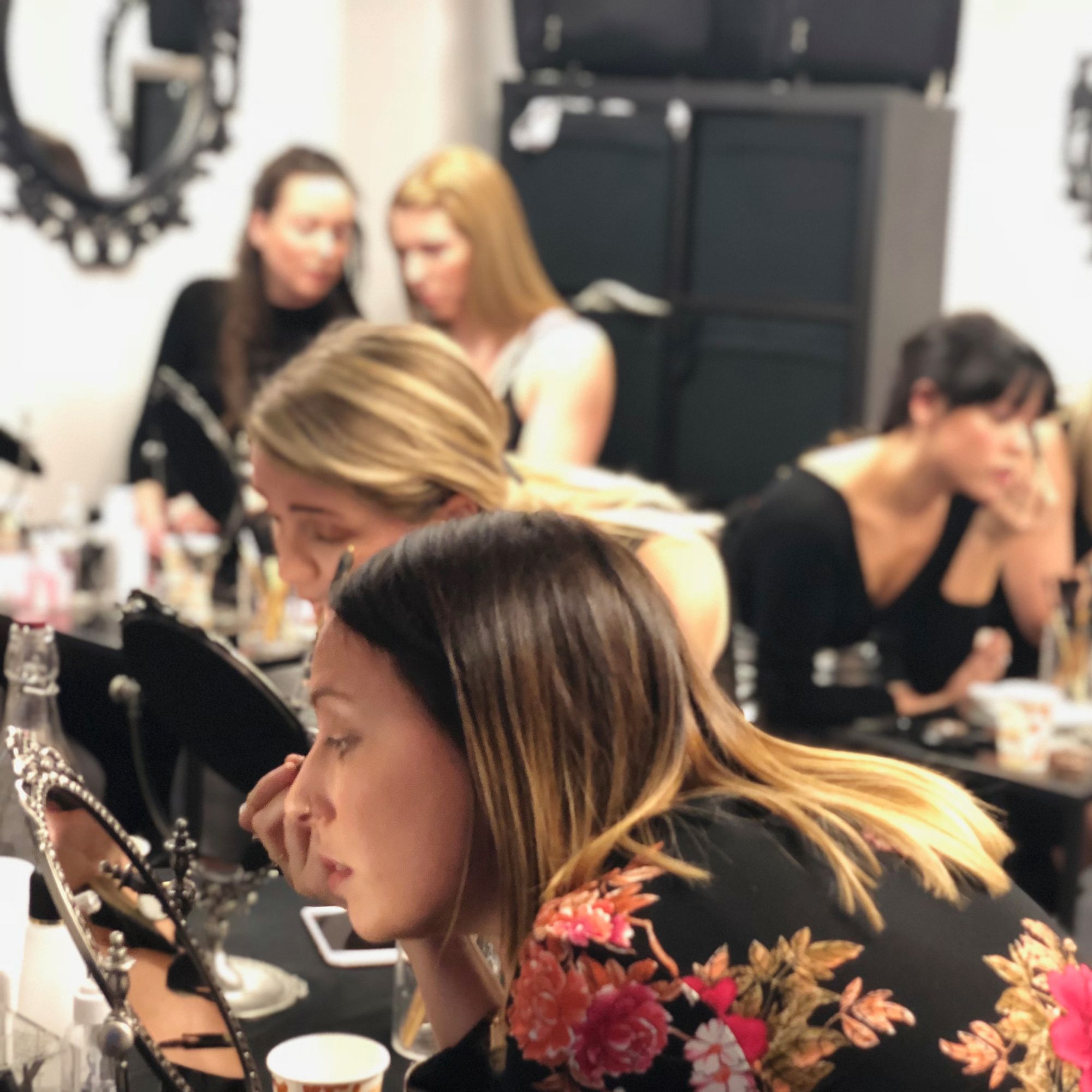 The Seventa Makeup Academy intensive Masterclass Experience will provide you with a solid knowledge of applying make-up properly and using skincare products to perfect your skin. Professional make-up artists will work one-on-one with you, helping you achieve flawless looks before moving onto more advanced techniques like adding colour for brighter results or making you look glamorous from the get-go.
Book now on Obby
2. De Vallenger Make-Up Introduction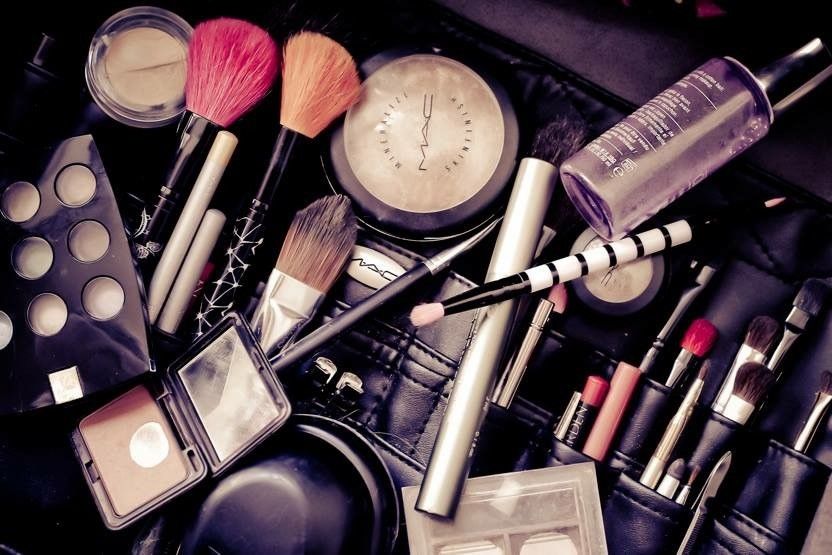 Join De Vallenger for this introductory make-up master class, teaching you all the skills and techniques required to perfect your day-to-day look. This class can run anyplace and anytime (even your own home) but has a minimum spend of £350 required to happen (£50 per person, up to 7 people).
The workshop features a beautiful goodie bag with some useful goodies inside that are worth taking home, as well as personalised notes just for you. You can also enjoy an ice breaker drink while relaxing in our party atmosphere before diving into the lesson materials together. At every session, we have discounted products available after class too.
Book now on Obby
3. Make-up Lessons at Kristina Gasperas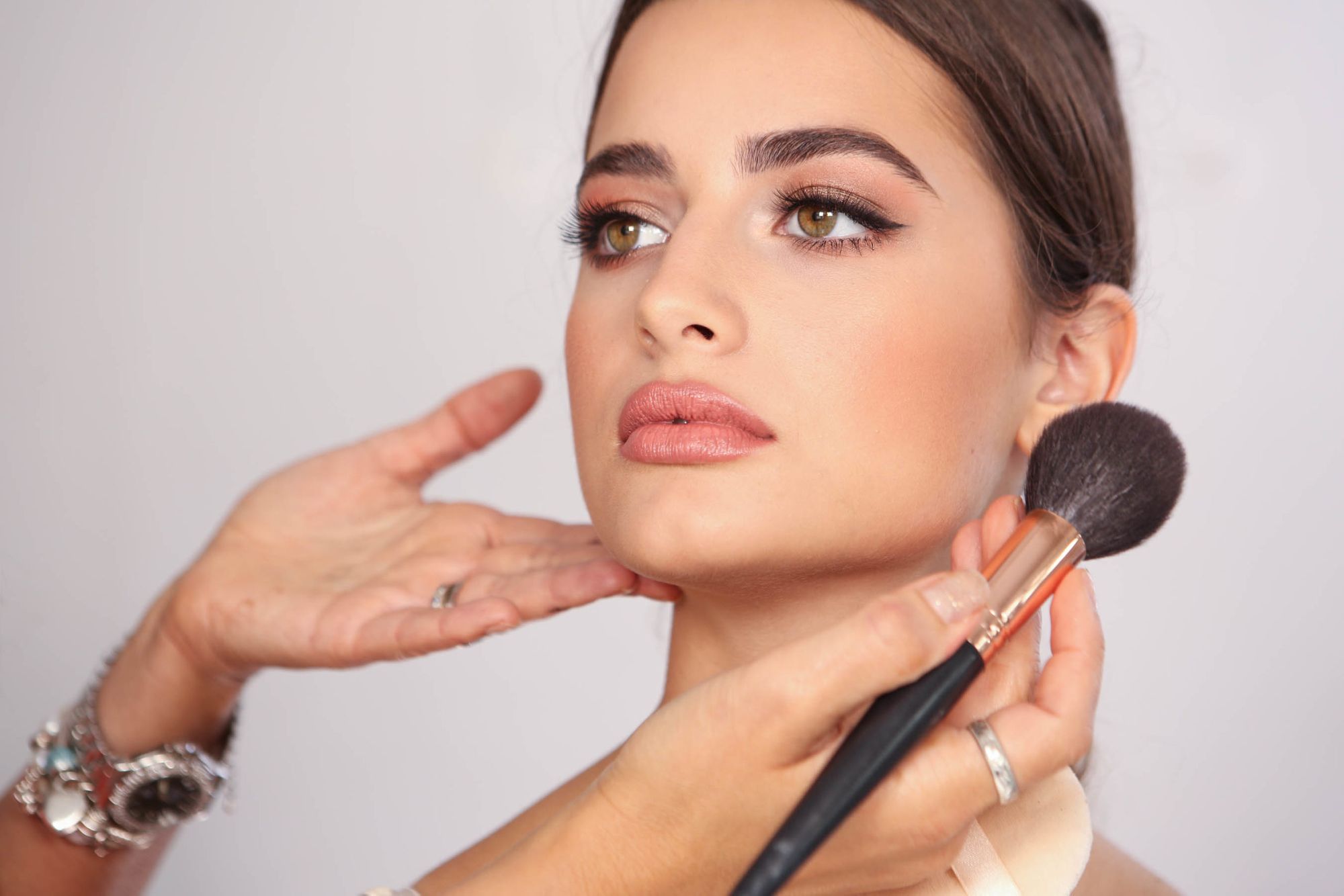 Beauty is more than just makeup; it's an art form that can transform your look with the swipe of a brush. Welcome to Kristina's hub, where you will find all kinds of make-up and hairstyling tips for weddings, special occasions or any day in between.
She offers tailored makeup lessons where her team can teach anyone how to achieve their desired looks, whether they are applying it themselves or wanting someone else to do so. They also have unique offers like comprehensive lessons in make-up application, which teaches you every inch from foundation all the way around eyeshadow application techniques.
4. Hair & Make-up Lessons with Make-up By Jodie
The right make-up routine can make you feel more confident and beautiful in a few easy steps. Find the best products for your skin type, use professional tricks to get that flawless look, or mix colours like an artist with these simple step-by-step instructions.
Whether you're a busy working Mum who needs a 3-minute look for work or wants to perfect a subtly sexy evening look, book a personalised makeup lesson with Jodie, and she'll help you feel confident about make-up. We don't affiliate ourselves with any specific brands, so you can bring your usual makeup bag, and their artists can provide professional recommendations based on their experience. Afterwards, they will teach what is best from your kit and your own makeup bag.
5. Private Make-Up Tutorial with Julie Jacobs
After twenty years of working in the fashion industry and helping people to feel confident in their own skin, Julie Jacobs speciality is a "one-to-one" private makeup tutorial. Her goal has always been to help clients find ways to enhance themselves by making use of natural features while taking into account changes throughout life like ageing and hormonal shifts.
With this holistic approach, she offers personalised solutions for each client, including skincare, textures, colours and application techniques depending on age, lifestyle or what makes you most comfortable wearing make-up.
6. Drag Make-up Lesson with James Adisai
A personal drag make-up lesson with James Adisai will help you learn everything about the drag beauty industry. Whether you're looking to choose a feminine or mainstream drag look, there's nothing like one-to-one instructions from an expert.
Drag make-up classes will teach you advanced techniques. Learn how to achieve any intricate look as well as what products are fitting for each style. You will leave this class with a pair of quality upper and lower false lashes along with the knowledge to create any look flawlessly.
7. Group Makeup Lesson at Paintbox London
Paintbox London offers a range of bespoke hair and makeup lessons suitable for the complete beginner through to the seasoned professional. Whether you are looking to brush up on your own personal makeup skills or a professional in the industry wishing to update your hairstyling, Paintbox can help.
All classes are tailored according to individual needs depending on what you would like to learn: whether it's one-to-one private tuition from beginners upwards, group workshops or courses in their studio near Hoxton. We especially like the sound of the Group Makeup Lesson to attend with friends for a Hen or just a Friday night!
8. Hen Party Make-up Lesson with Agata Julia
The make-up of a person can be as expressive and creative as they want it to be. One woman who knows this is Agata Julia; her passion for make-up began when she realised how personal the art form could become with just some colour palettes and an imagination.
Looking for something different to do on a Hen Party? We think a lesson with Agata Julia is just the ticket. Spend some quality time with the Hens, learn something new, and get ready for the big night out - did someone say Prosecco?!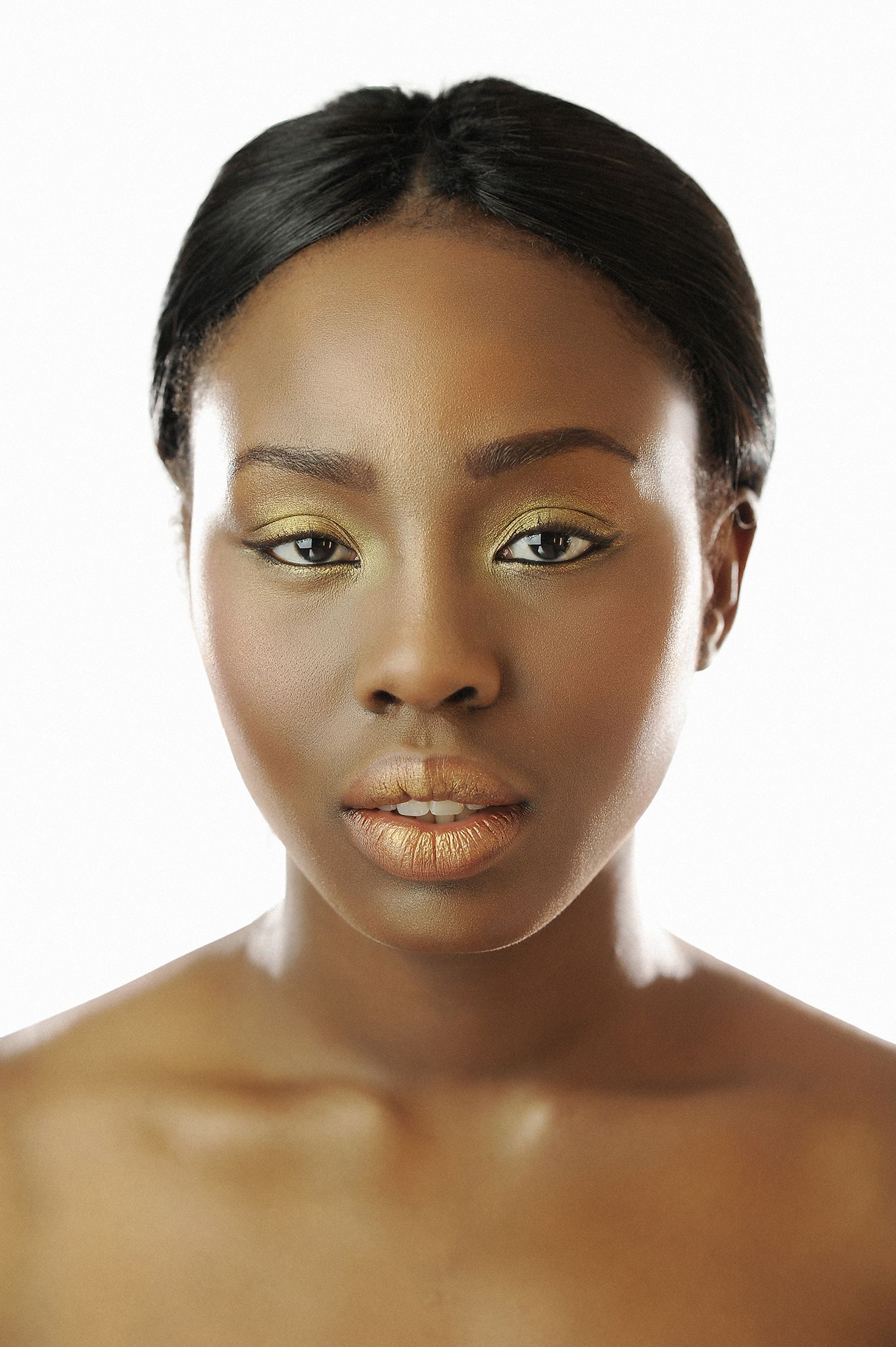 9. Start a new career at the Alicia Sandeman Academy
A career in the make-up industry awaits you. Get started with a starter course from Alicia Sandeman Academy. A successful professional make-up artist, she can help you start your journey to success or further develop your skillset for an existing profession.
Whether you are looking into fashion, film/tv production, music and weddings - Alicia has been there before and will share her experience to give you the best foundation of knowledge.
10. Evening Make-up Lesson with Adriana Herran
Get ready to develop the skills and techniques you need for the ultimate smokey eye you have always dreamt of. From the comfort of your home or in her professional makeup studio, Adriana will teach you how to get the most from your own personal make-up kit.
Learn the art of a perfect eyebrow to match a smokey eye, and get to grips with the wing eye liner look. You'll also discover how best to highlight and contour in order to highlight your features - this entire class is dedicated to your eye shape!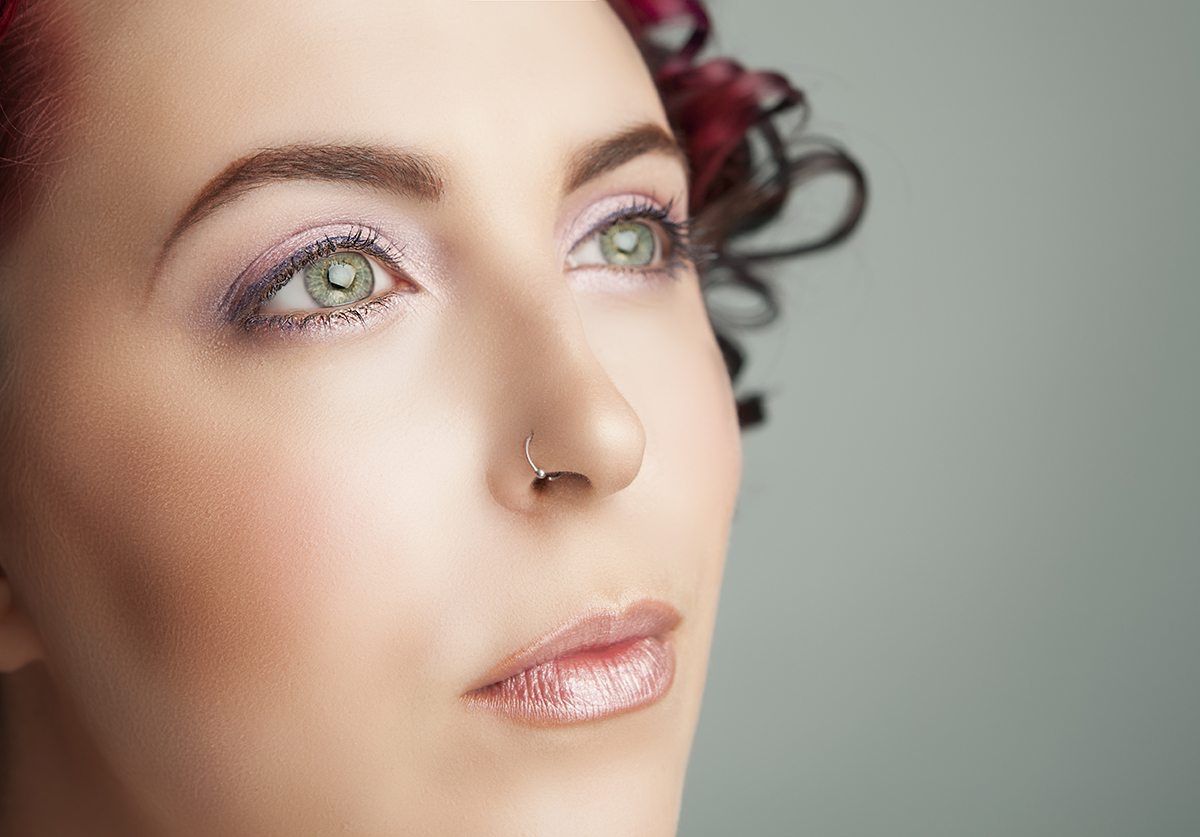 Need more advice?
So, if you are looking to learn more about the world of make-up, look no further. Our top 10 best make-up classes in London will help you take your skills to the next level with ease and confidence. Whether for personal or business purposes, these courses offer something for everyone - so what are you waiting for? Why not sign up today.
Take a read of some of our other amazing guides and best round ups below. We're sure you'll find something useful, oh - and don't forget to share the love.