---
Top 10 Best Cooking Classes in Leeds are:
Baking Classes at Leeds Bread Co-op
Cooking Classes at Junior Kitchen
Cookery Courses at Leeds Cookery School
Cooking Courses at Get Cooking
Cooking Masterclass at Chaophraya
Chinese Cookery Taster Courses at Academy of Oriental Cuisine
Vegetarian Cookery Classes at Hansa's Cookery School
Italian Cooking Masterclasses at Casa Mia
Cooking Classes at The Spice Sisters
Baking Classes at Jodie Bakes
---
Baking Classes at Leeds Bread Co-op
Location: Penraevon Trading Estate, (Leeds)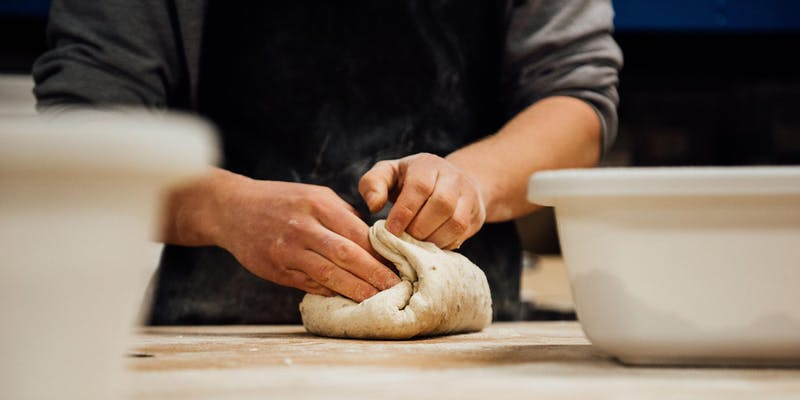 Leeds Bread Co-op is an independent artisan bakery and workers' co-operative dedicated to making healthy, sumptuous bread. Using simple, high-quality ingredients, they ensure their amazing bread is made available to the people in and around Leeds, whether that's wholesale, local markets, bread subscribers, local retailers, or their own baker shop.
Have you ever wanted to bake bread to a professional standard? Well with the Bread Co-ops Baking Classes you can! Oriented around the central bench of their working bakery, their expert bakers will teach you the secrets of their trade, giving you the skills you need to bake with the best of them!
---
Cooking Classes at Junior Kitchen
Location: Morley (Leeds)
Next in our list of the top cooking classes in Leeds is Junior Kitchen. Founded in 2017, Junior Kitchen provides children with the opportunity to learn a skill that is sure to serve them well in later life. Their aim is to teach kids the joy and value of cooking, giving them the chance to develop a life-long love for the culinary arts.
Their cooking classes are hugely popular and, judging by the many positive testimonials, always leave customers extremely satisfied. Their Cooking Classes cover a range of different cooking styles, from baking to Christmas-themed sessions, so be sure to keep a lookout for what's coming up next. Whichever class you opt for, it's sure to be a memorable experience for you and the little ones!
---
Cookery Courses at Leeds Cookery School
Location: Gipton Approach (Leeds)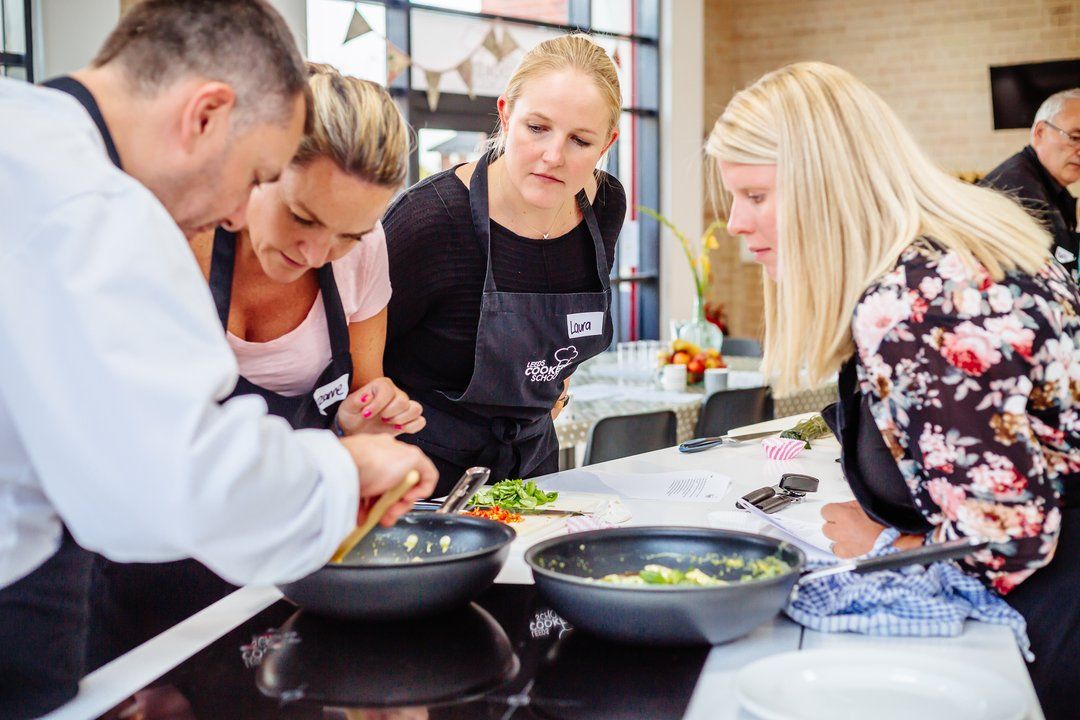 It's easy to see why Leeds Cookery School has won awards. Not only are their range of cookery courses led by experienced chefs, but 100% of all their profits are gifted to the local charity, Zest. The ingredients they used are sourced from Yorkshire, are sustainable wherever possible, and they ensure their cooking classes explain where their ingredients have been sourced from.
Leeds Cookery School offers a mouth-watering array of different courses–there truly is something to suit everyone. Whether that's pizza-making, a taste of Mexico, or brushing up on your knife skills, this is only a taster of what's available. Obby is certain that by taking any of Leeds Cookery School's premium-quality courses, you guarantee raising the level of your gastronomic expertise!
---
Cooking Courses at Get Cooking
Location: Farsley (Leeds)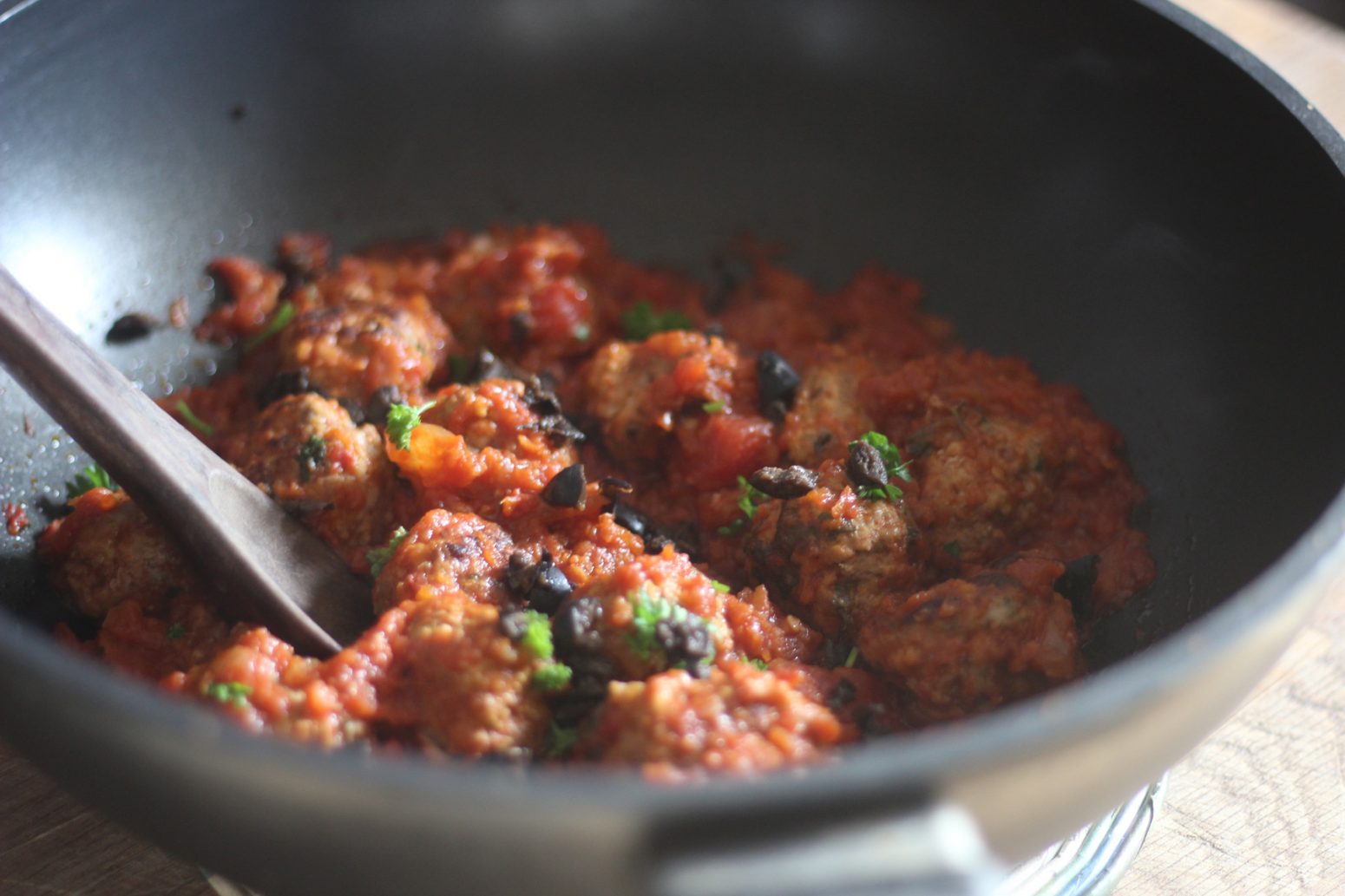 Get Cooking is all about firing up your passion for home-cooking. Whether you're beginner or advanced, they can teach you that great and impressive food  doesn't need to be complicated.
Their cooking classes cover a variety of different cuisines: Mediterranean, Italian, Spanish and South Asian. If that wasn't enough, they also provide classes on craft ale brewing, slow cooking, breadmaking, vegetarian and vegan. So, if you want a full or half day class, an evening class, or their new range of fast cooking classes, Get Cooking has all bases covered!
---
Cooking Masterclass at Chaophraya
Location: Swinegate (Leeds)
Who doesn't love Thai food? Anyone who's had the opportunity to sample this delectable cuisine is unlikely to forget its unique flavours. Chaophraya knows this better than most, and their team of expert chefs are more than willing to share their knowledge of Thai cuisine with you!
The Cooking Masterclass will allow you to unlock the secrets of Thai cooking and impress friends and family. In groups of 8-12, you will learn about the best Thai ingredients and where to source them, watch a demonstration from their veteran chef, then try your hand at cooking a two-course Thai banquet!
---
Chinese Cookery Taster Courses at Academy of Oriental Cuisine
Location: Gower Street (Leeds)
For most people in the UK, knowledge of Chinese cuisine is confined to the weekly takeaway. However, the Academy of Oriental Cuisine is dispelling preconceptions, and teaching its students the wonders and diversity of authentic Chinese food.
Offering a variety of courses to those eager to learn more about his fantastic cuisine, the Academy's specialist chefs are more than happy to introduce you to the delights of different regional foods. If you do opt for their morning taster course, you can always stay for a delicious late lunch at their on-site restaurant! For offering such a unique experience, it's easy to see why the Academy of Oriental Cuisine made it onto our guide to the best cooking classes in Leeds!
---
Vegetarian Cookery Classes at Hansa's Cookery School
Location: Leeds
Since closing their restaurant, Hansa's Cookery School has been able to dedicate more of their time to providing amazing cookery classes. By attending their classes, many students went from complete novices to competent cooks.
Taught by author of several cooking books and expert chef, Hansa Dahbi, her vegetarian cookery classes come highly recommended. From snacks, to green curries, to beans and pulses curries, to mouth-watering desserts, their classes leave no stone unturned. To receive such an in-depth insight into Gujarati vegetarian food from an acclaimed and passionate chef, is something you shouldn't miss!
---
Italian Cooking Masterclasses at Casa Mia
Location: Stainbeck Lane (Leeds)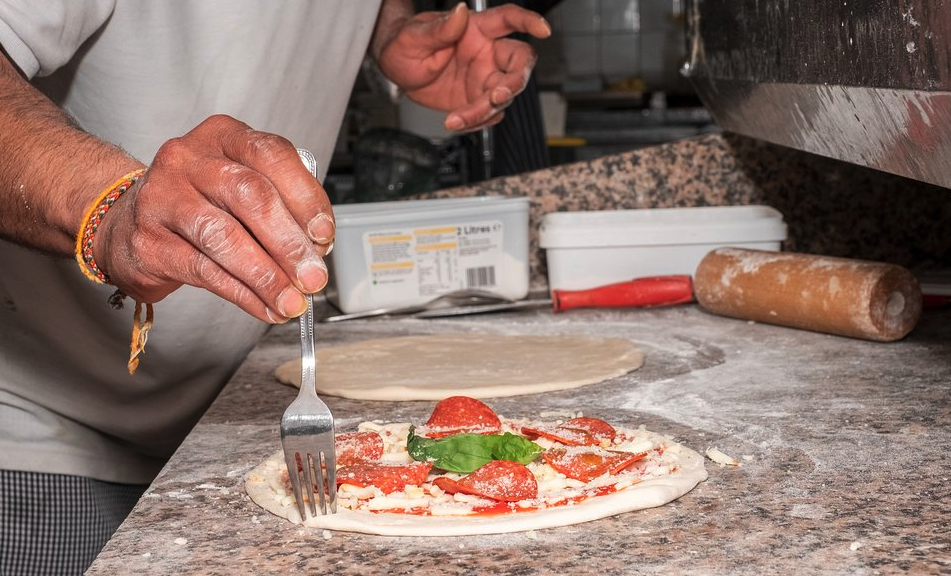 Run by husband and wife team Francesco and Marta Mazella, Casa Mia brings the authentic tastes of Italy to the people of Leeds. It's clear these two are extremely passionate about Italian cuisine, so who better to show you the ropes?
Their Pizza Masterclass won't just teach you how to make authentic pizzas, but their professional Italian chefs will also introduce you to the process of making focaccia with fresh, local ingredients from Italy.
---
Cooking Classes at The Spice Sisters
Location: Leeds
Before becoming The Spice Sisters, Uzma and Ruby grew up surrounded by incredible ingredients. They quickly found their passion for Indian cooking, and established their chief goal: to bring "joy, skill and soul into your cooking".
By taking their classes (so popular they are often sold out) you will learn all the intricacies of Indian cuisine, as well as where to source the best ingredients to create food that has been passed down through the generations. Under the skilled guidance of the sisters, you'll finish their classes with a deeper understanding of Indian cooking.
The courses start from the fundamentals, and are perfect for anyone who has an appreciation of Indian food. Suitable for all cooking abilities, a course with the Spice Sisters is sure to be an occasion you won't forget!
---
Baking Classes at Jodie Bakes
Location: Lennox Road (Leeds)
With The Great British Bake-Off revitalising the country's love of baking, what better time to head down to Jodie Bakes and take a crack at it yourself?
Jodie started baking when she was just a youngster. Now, after baking innumerable rocky roads, Victoria Sponges, cupcakes, brownies, blondies, flapjacks, and more, she is an expert in her craft! Don't believe us? Just take a look at the bespoke cakes in her gallery.  So, whether it's one-to-one or group baking sessions you're after, Jodie will provide the friendly atmosphere and expert guidance you need to bake up a storm!
---
Need more advice?
If you lack the cooking skills to impress your date, or sheepishly keep your head down when there's an opportunity to cook, picking a class from the above guide is sure to help dispel your self-doubt. As you can see from the diversity of the above selection, the potential joys of cooking are endless. All you need is the confidence and knowledge to try it for yourself. So go on, get cookin'!
Take a read of some of our other amazing guides and best round ups below. We're sure you'll find something useful, oh - and don't forget to share the love.