Our Top 10 Best Art Classes in Brighton covers an eclectic mix of different mediums, so there'll be something to inspire everyone! Whether it's pottery, life drawing, calligraphy, or portraiture, our handpicked selection is guaranteed to get those creative juices flowing!
---
The Top 10 Best Art Classes in Brighton Are:
Beginners Portrait Drawing and Painting at Phoenix Art Space
Portrait Painting Masterclasses at The New School of Art
Make a Set of Festive Bowls Class at The Painting Pottery Cafe
Calligraphy Workshops at The Amyverse
Evening Art Classes at Artroom Brighton
Art Classes at Draw Brighton
Half Day Beginner Lessons at Brighton Glass
Traditional Etching at bip-Art Printmaking Workshop
Drawing Sessions at Sussex County Arts Club
Live Art Demos at Debbie Hinks
---
Beginners Portrait Drawing and Painting at Phoenix Art Space
Location: Waterloo Place (Brighton)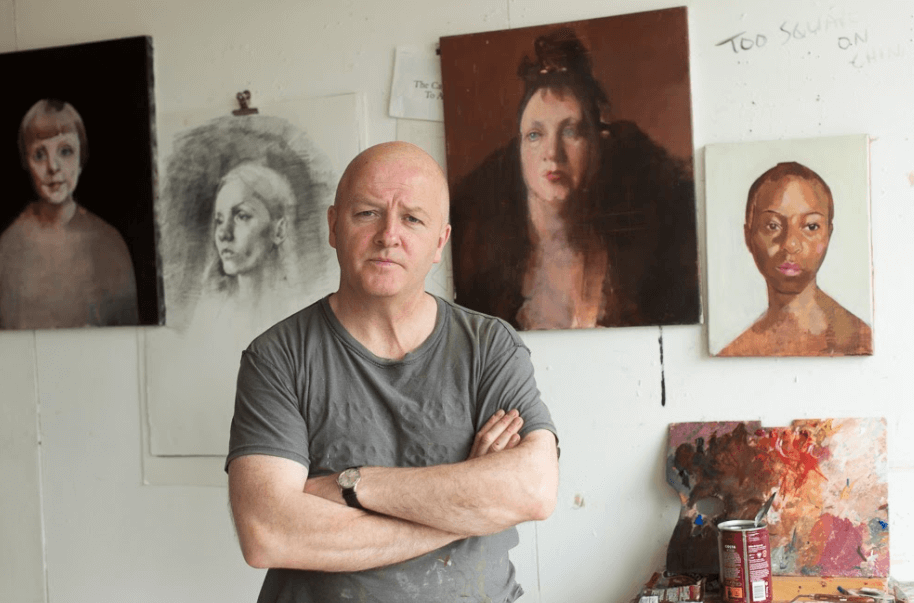 Located in the centre of Brighton, Phoenix Art Space was established as a charity in 1995, and has since grown into  a popular and prestigious arts organisation.  They hold two public galleries, 100 affordable art studios, hold regular exhibitions, and run many courses, events and workshops.
Their Beginners Portrait Drawing and Painting course will introduce beginners to fundamentals of portraiture. Over a course of 6 sessions in groups of up to 8 people, you will gain an understanding of the methods, techniques and ways of looking needed to create a likeness. The first half of the course will focus on drawing and the second half will focus on painting. For drawing, all materials will be provided,  but you are advised to bring your own painting materials for the second part of the course.
---
Portrait Painting Masterclasses at The New School of Art
Location: Ditchling (East Sussex)
Coming in at number 2 in our list of the top art classes in Brighton, is the premium standard in art tutorage, The New Art School. Since 2013, The New School of Art has been running weekend painting and drawing courses in Lewes, East Sussex. The New School of Art's courses celebrate excellence in figurative and abstract contemporary drawing, and are tutored by some of the most acclaimed and accomplished artists in the world.
So why not start the new year with their Portrait Painting Masterclass? There is no question that this is truly a portrait class par excellence. Helmed by one of the UKs most acclaimed portrait artists, Andrew James, the two day intensive portrait painting masterclass will explore the fundamentals of creating a portrait that is eloquent and meaningful. Working from the model in their light-filled studio, you will have the chance to receive technical and theoretical advice from Andrew – a rare opportunity to gain insight from such a highly regarded artist!
There will be a maximum of 10 students, and two models. Materials are not included.
---
Make a Set of Festive Bowls Class at The Painting Pottery Cafe
Location: North Road (Brighton)
If an in-depth foray into portrait painting seems a bit heavy to you, we've got the perfect alternative! Head on down to The Painting Pottery Cafe for a relaxed, friendly and fun pottery painting session. Join a small group, and get cracking on a ceramic masterpiece!
In the Make a Set of Festive Bowls Class, you will have a go using both hand building techniques and pot pinching, as well as having a spin on the potters' wheel. The aim is, by the end of the class, tol have produced 3 beautiful bowls to usher in the coming yuletide!
The class is for ages 16 and above, and, though nor necessary, it's advised you book a taster throwing session first.
---
Calligraphy Workshops at The Amyverse
Location: Worthing (West Sussex)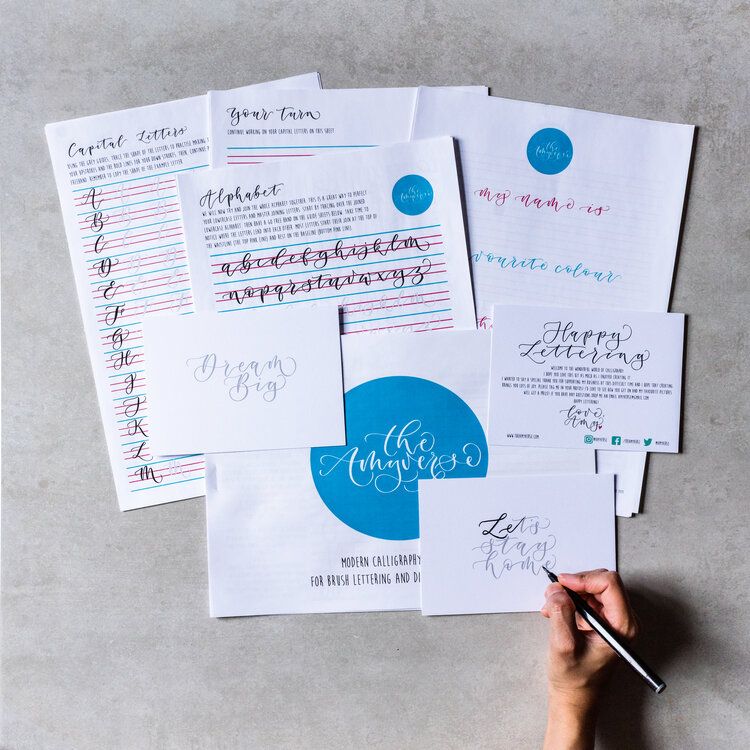 The Amyverse is the eponymous founder's universe of all things calligraphy and illustration. Amy is incredibly passionate about calligraphy, and brings this, along with her many years experience with these mediums, to her popular calligraphy workshops. She is also the ambassador for The Modern Calligraphy Company, the UK's leading modern calligraphy company, so you can bet her Calligraphy workshops are a cut above the rest!
There are many different types of calligraphy you can explore at the Amyverse, and Amy is au fait with all of them. Whether it's Dip Pen Calligraphy, Brush Pen Calligraphy, Digital Calligraphy, or Event calligraphy, Amy will guide you in inking some wonderful and unique creations!
Book now on Obby
---
Evening Art Classes at Artroom Brighton
Location: Portland Road (Hove)
The Artroom Brighton is dedicated to providing children the tools, space, and guidance to realise their artistic potential, as well as become culturally literate and aware.
Their Evening Art Classes are for ages 10-16 and provide pupils with an eclectic mix of creative opportunities to explore artists and techniques that are both personally relevant and developmental in nature. It could be for GCSE coursework, art scholarships, or simply to improve upon artistic knowledge and know-how; whatever it supports these popular classes are loved by the pupils that attend them, and are an invaluable supplement to their creative journeys.
The course usually lasts 6 weeks, and by the end pupils will have produced 3 or 4 finished pieces. What we've written here is only a glimpse of the comprehensive tutorship Artroom Brighton offers their students. Because of their obvious care and commitment to young creatives, they secured a spot in our best art classes in Brighton.
---
Art Classes at Draw Brighton
Location: England St (Brighton)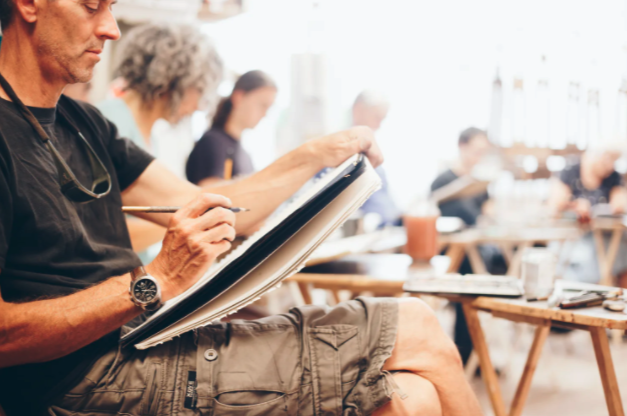 In 2009, Jake Spicer set up 'The Brighton Life Drawing Sessions'. These weekly drop-in life classes grew in popularity and, after teaming up with Shelley Morrow, they expanded into a studio running daily life classes. Now Draw is home to a vibrant community of artists, tutors and models, where more than 1000 new people come to paint every year.
Draw Brighton hosts dozens of regular classes, from Online Portrait Drawing, to Introduction to Etched Linocut, to In-Person Life Drawing – there really is something for everyone! The classes are relaxed, affordable and many are untutored, giving artists of all ages and abilities the chance to work at their own pace. Be sure to check out their timetable to see what upcoming courses you might be interested in.
---
Half Day Beginner Lessons at Brighton Glass
Location: Preston (Brighton)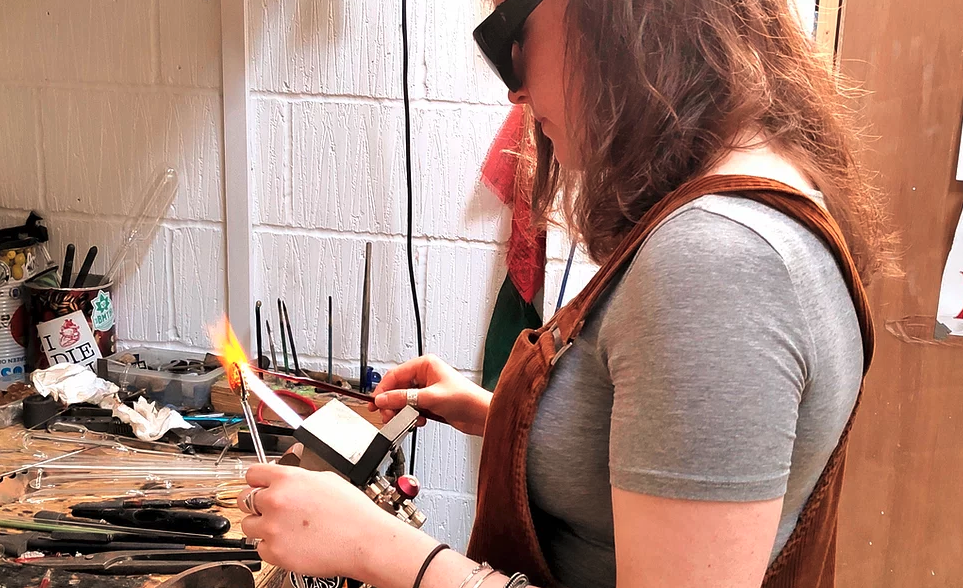 Coming in at number 7 in our top art classes in Brighton is something completely different – glassblowing!  Brighton Glass makes all kinds of beautiful, hand-crafted, functional glasswork, and offers fantastic workshops that can teach you the wonders of this ancient art.
Their Half Day Beginner Lesson is an in-depth class that gives you ample time and guidance to gain a good understanding of the methods and techniques used in glassblowing.  Perfect for those new to the world of glass, the lessons cover a variety of topics catered to each individual skill level, and you can make jewellery or other glass items you'll be able to take home with you. Why not try something new and book at Brighton Glass today?
---
Traditional Etching at bip-Art Printmaking Workshop
Location: Kemptown (Brighton)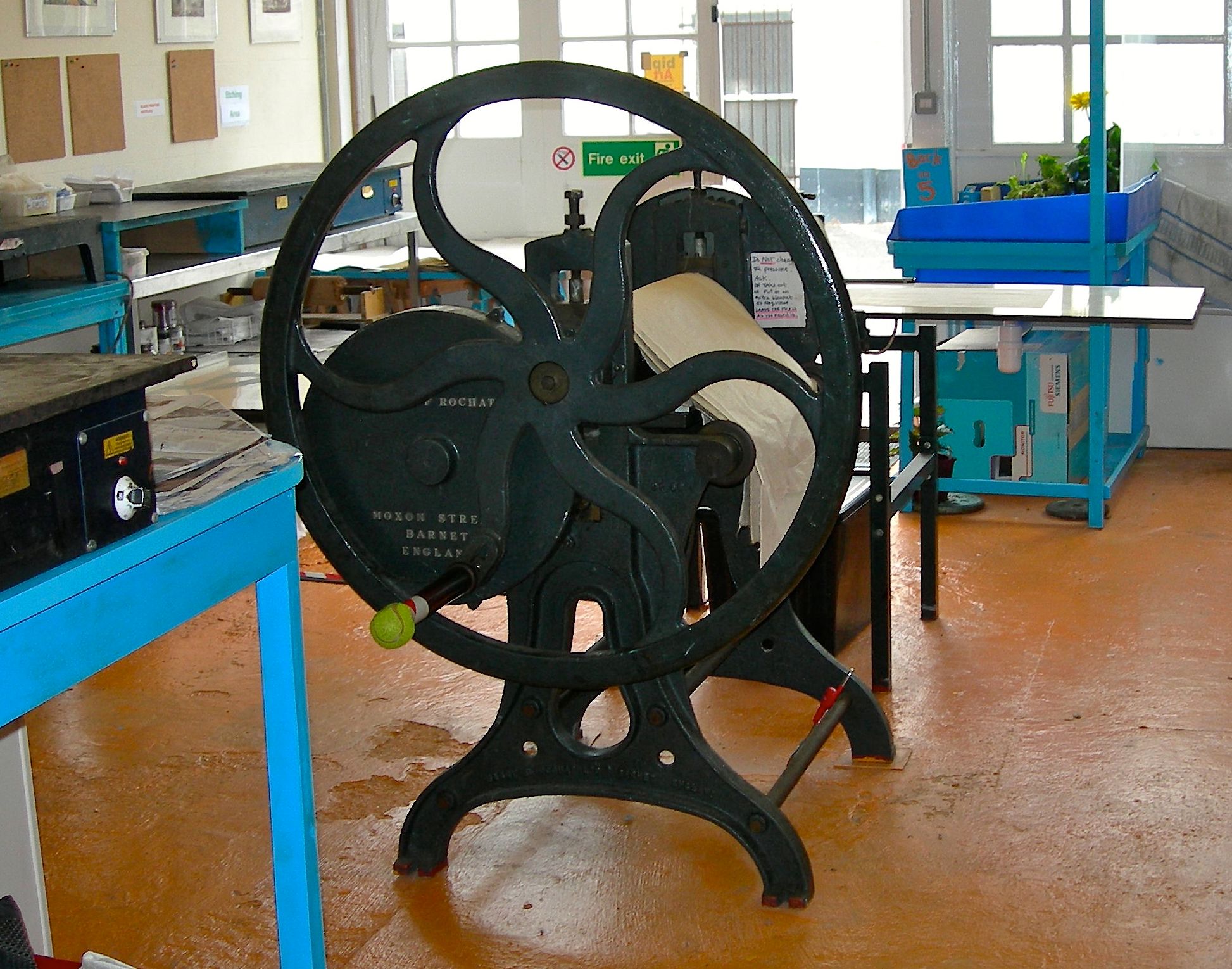 If you've ever been fascinated by the art of printmaking, but never had the chance to take it up yourself, why not book a class at bip-Art Printmaking Workshop? bip-Art Printmaking is an open-access printmaking workshop that offers a range of traditional printmaking.
Traditional Etching really advanced in the 16th century, when printmakers started to develop the Intaglio technique to create complex, linear, tonal, textured and semi-embossed prints. bip-Art's Traditional Etching course continues this tradition by teaching the time-honoured techniques that connect you with the history of the medium. The classes are suitable for beginners as well as experienced artists, and the small class sizes of 4-6 people ensure you'll receive all the guidance you need.
---
Drawing Sessions at Sussex County Arts Club
Location: Bond Street (Brighton)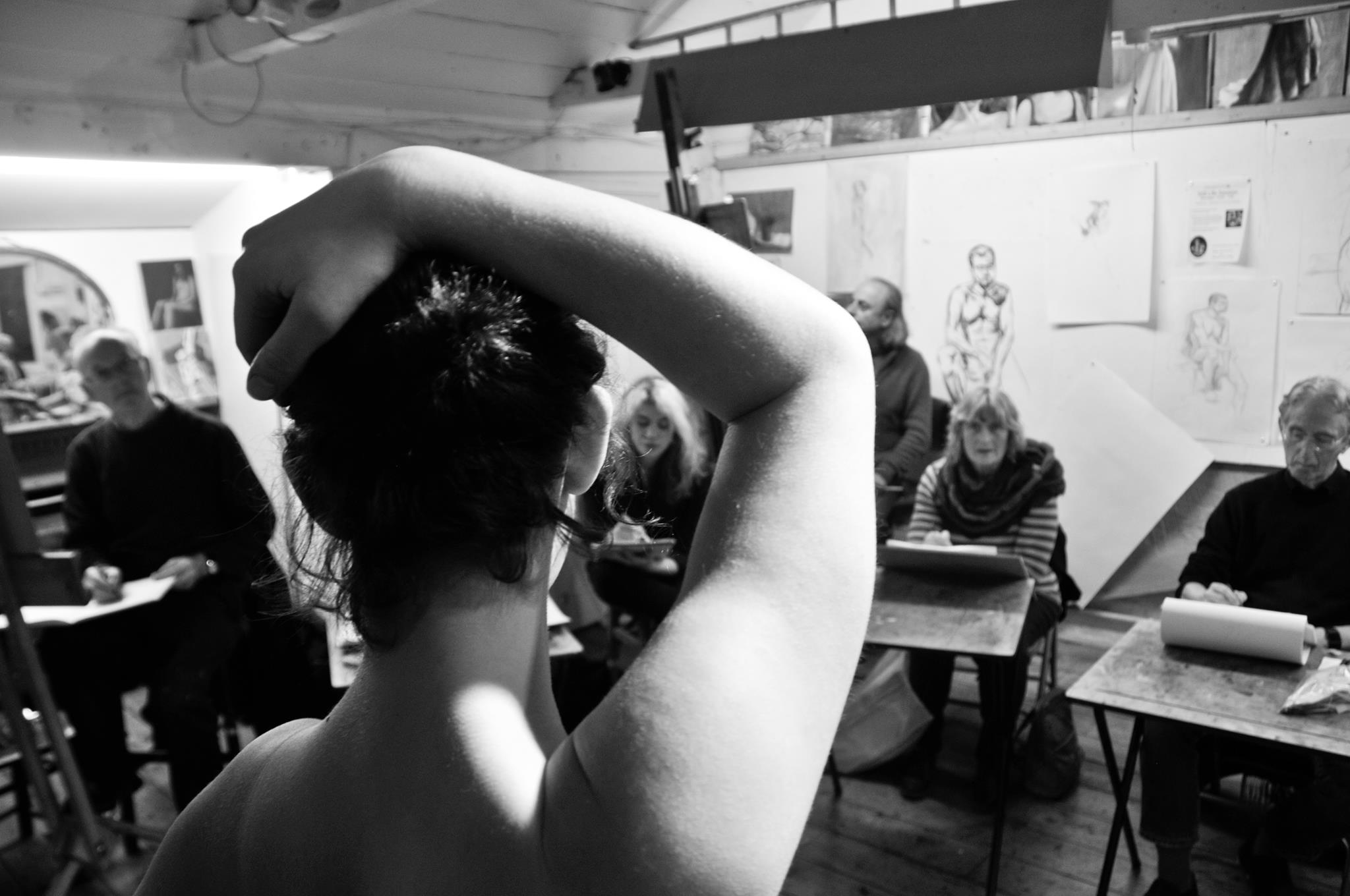 If you're after something a little more low key why not check out the Sussex County Arts Club for a drawing session or two? They offer mainy weekly drawing and painting classes, from  life, costume, portrait, still life to sculpture.
All the sessions are very relaxed and informal, so you don't need to feel tense at the prospect of a strict tutor breathing down your neck! Suitable for all abilities, from beginners to professionals, and no advanced booking is required – just turn up on the day and get creative!
---
Live Art Demos at Debbie Hinks
Location: Brighton
Debbi Hinks has been a professional illustrator for over 25 years and a life drawing tutor at Northbrook College for the past 10 years. Her career is littered with accolades, and her long-standing love of life drawing compelled her to facilitate her own life drawing sessions in 2013 – so it's safe to say Debbie knows a thing or two about this art!
After she was forced to stop offering Life Drawing Classes due to COVID, Debbie didn't give up. Her fantastic Live Art Demos give you the chance to learn different and valuable techniques every week via Zoom, using either pastel, charcoal, or pencil. Debbie's considerable experience and tenacity are admirable, and we believe getting the chance to learn from her from the comfort of your home is too good to pass up. A well-deserved spot in our best art class in Brighton!
---
Need more advice?
If you don't think you have what it takes to be an artist – whether that's a draughtsman, printmaker, or glassblower – we would remind you of a well-known quote from Picasso: "Every child is an artist. The problem is how to remain an artist once he grows up". We all have latent artistic potential, and picking one of the classes from our Top 10 Best Art Classes in Brighton is sure to rekindle your child-like imagination!
Take a read of some of our other amazing guides and best round ups below. We're sure you'll find something useful, oh - and don't forget to share the love.