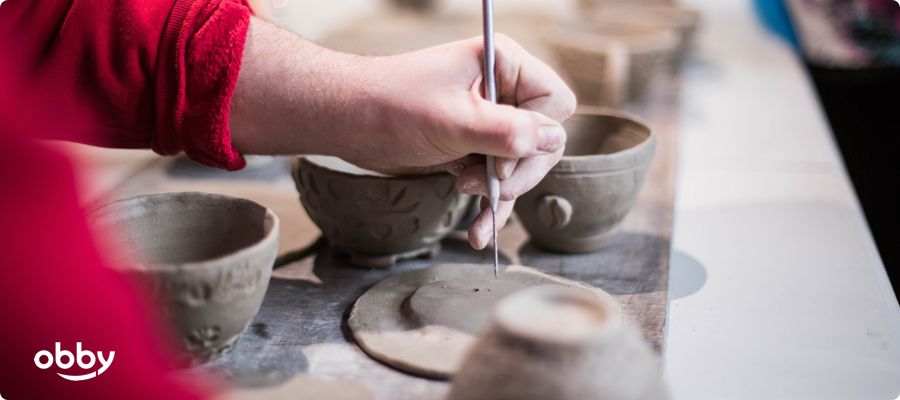 The leafy suburbs of south-west London provide the perfect place to house the best pottery class. These studios have high ceilings, good lighting and the South West London hospitality. Accessible, affordable and extremely worthy of your time pottery classes, we've picked out the best pottery classes in south-west London to get into wheel throwing or hand building and start creating your own collection of less than perfect pots.
The best potter classes in South West London are at the following schools:
The Coiled Pot
Clover Lee
Workshop 305
The Coiled Pot
Location: Wimbledon, South West London
Patrick has been potting since he attended Art School back in the 1970s. Patrick has been involved in most aspects of craft pottery from throwing on the potters wheel to hand building techniques, like coiling, and the construction of kilns and other pottery equipment. He also has a broad knowledge of the different decorating techniques used in pottery.
Book now on Obby
Art4Space
Location: Stockwell, South West London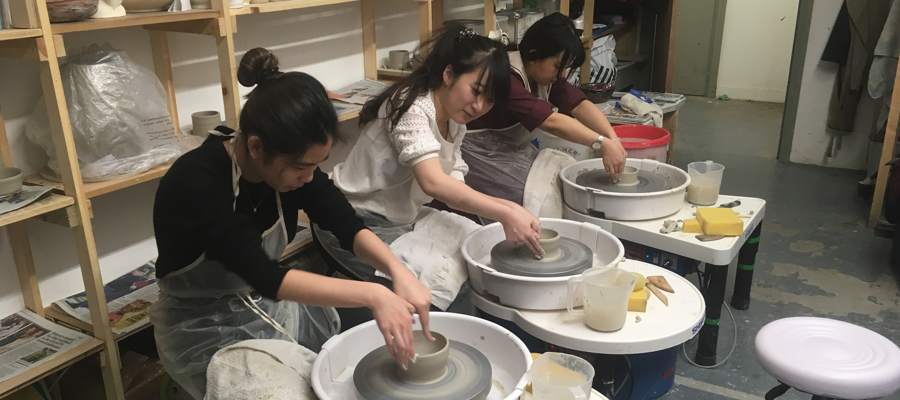 Art4Space has over 20 years experience with mosaic and the creative industry. They have secured over 350 commissions including The Shard, Silver at Royal Hampton Court Show, Leytonstone Tube Station and more!
Art4Space is an award winning not-for-profit social enterprise founded and run by professional artists. They put visual art at the center of everything they do, connect and enhance communities and inspire individuals through creativity.
Book now on Obby
Workshop 305
Location: Wimbledon, South West London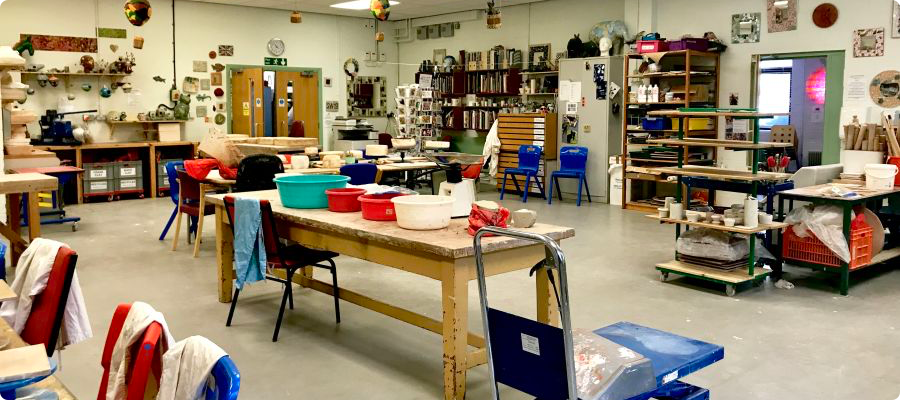 Tucked away in an industrial site, this beautiful pottery studio is huge and one of our favourite of London's best kept secrets. During the day, Workshop 305 works as a community centre for adults and children with physical or learning disabilities, but in an evening, the studio transforms into a pottery paradise. The studio is enormous with everything you would ever possibly need. There's a wheel turning station, a hand building station as well as a slab pottery table. The studio has its own kiln and also runs special glazing workshops for if you want to take your pottery to the next step and really immerse yourself in the skill. Several different teachers work at the studio, they are all independent artists who, when they are not volunteering their time at Workshop 305, are creating in their own studios and selling their work as ceramicists. The atmosphere at Workshop 305 is very family orientated and has a really welcoming feel to it. We love it here, definitely one of the best pottery classes in South West London.
Book now on Obby
Need more advice?
Explore the best pottery classes South West London has to offer! Discover your talent for wheel throwing and mould clay on the potter's wheel. Learn hand building techniques and master slabbing, coiling, pinching and so much more! Create ceramics that is personalised and crafted with your own two hands with the best pottery classes in South West London.
Take a read of some of our other amazing guides and best round ups below. We're sure you'll find something useful, oh - and don't forget to share the love. ‌