It's often celebrated alongside beautiful costumes and can take place as either performance dance or as a social dance at parties and events.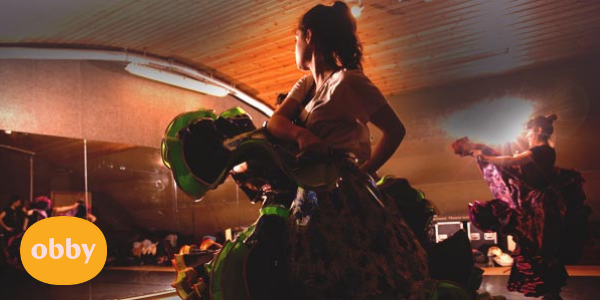 Belly dancing, in some of the more conservative parts of the world, can be considered disrespectful, but in London, everything goes.
One of the most diverse, celebrated and fantastic communities in the world, London is home to some fantastic belly dancing classes.
The best belly dance classes in London are:
Belly Dance Golden Era Style Workshop
Egyptian Belly Dance Class
Advance Professional Belly Dance with Hipsinc
Beginner Bell Dance with Arabian Rose
Belly Dance Classes London with Melissa Belly Dance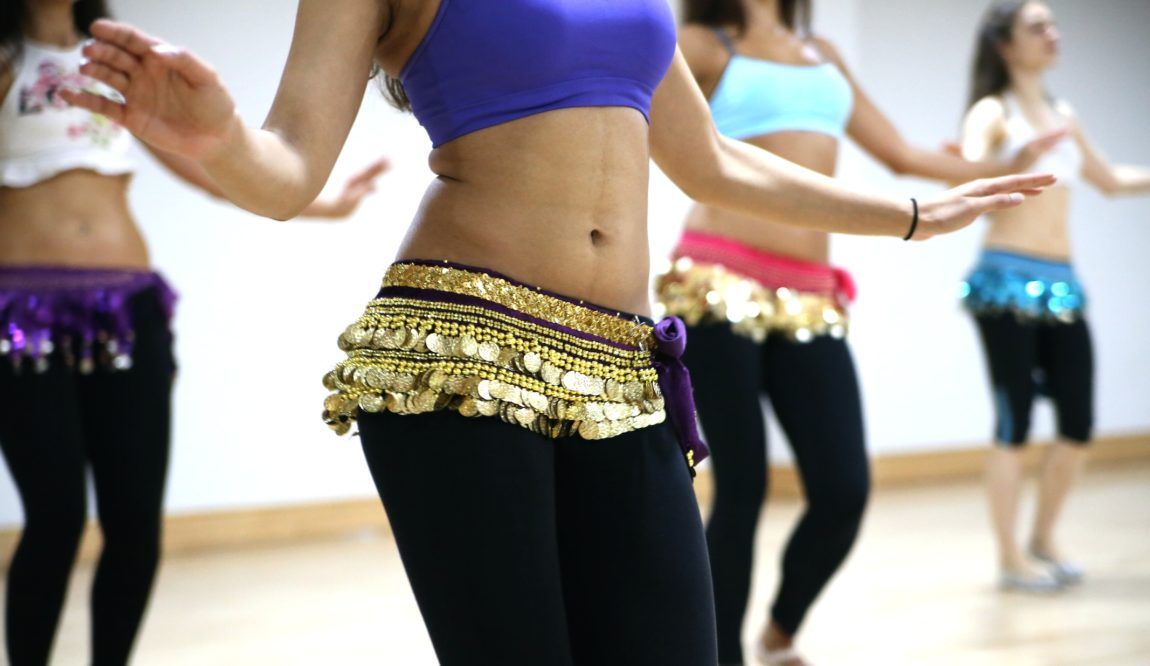 1.Belly Dance Golden Era Style Workshop
Come and join Sarasvati, your expert teacher, for an exclusive Golden Era inspired belly dance workshop in Studio K Richmond. During this intensive 2 hour long workshop, you will take inspiration from the biggest stars of the Golden Era including Samia Gamal, Tahia Carioca, Nagwa Fouad and many others. Learn and explore their techniques, musicality and expression of Oriental Dance.
The workshop is open for students of all levels, however places are limited to only 15 students to ensure everyone gets the guidance and attention they need to progress their belly dancing skills. Bring your best long and flowy skirts as well as your eager to learn attitude!
Book now on Obby
---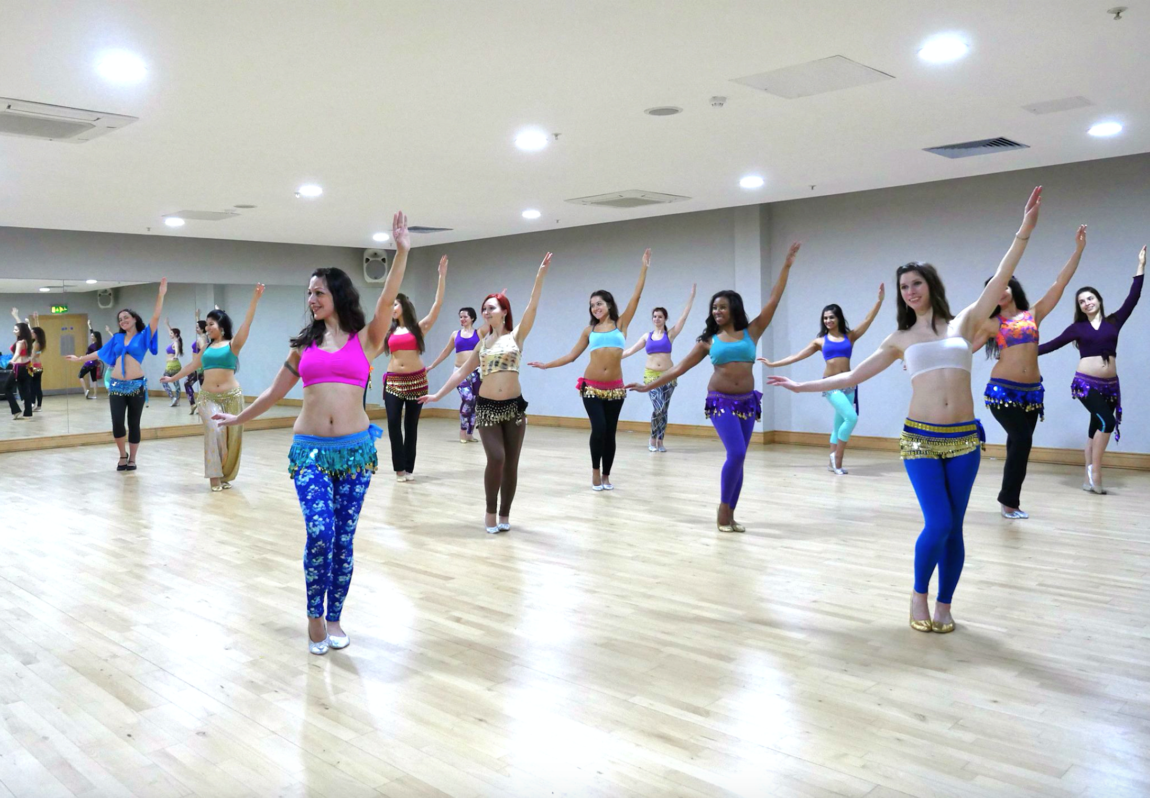 ---
2. Egyptian Belly Dance Class
Egyptian Belly Dance is an exciting and glamorous dance style. It features wonderful drum rhythms, fantastic movements that require real skill, and it develops a dancer's balance, strength, endurance, and co-ordination.
The lovely outfits with hip scarves and veils are accessories that make movement fun and creative. Students will learn the correct posture and how to move with grace in a connected and authentic style that makes this dance so magical.
Book now on Obby
3. Advance Professional Belly Dance with Hipsinc
Already a pro at using your belly to dance? This inspiring weekly advanced professional belly-dance class is guaranteed to keep you dancing at your absolute best.
Featuring complex drills, strength and flexibility work the class is run on a drop-in basis but is suitable for experienced dancers only.
Regular participants will attest to the fantastic effect the class will have on both your body and your dance skills! Our belly-dancing classes will also improve your self-esteem, lift your spirits on down days and allow you to meet like-minded women in a fun and friendly setting.
This class is taught by Hipsinc founder Charlotte Deshorger, one of the UK's leading belly-dance teachers. Hipsinc believes that belly-dancing is for everyone; teenagers, young and mature women.
Still curious about moving belly first but haven't quite found a favourite? We have belly-dancing classes taught by incredible professionals all over London. Check for other belly dancing classes that might just be a little further out of your neighbourhood. The tube isn't that bad, we promise!
4.Beginner Bell Dance with Arabian Rose
The perfect course for absolute beginners who want to learn how to belly dance. Your teacher makes it easy to learn by breaking down the moves so you can learn step by step. This course has a strong focus on rhythm and technique, so dancing to Oriental music and powerful energetic beats of the drum is a must.
This course will provide you with a wide variety of basic moves and some choreographies. Which you will learn as a group but also have some one on one time with the tutor.
Along with learning Belly dancing techniques, this course will help you develop flexibility, fluidity of movement and core muscle strength. You will also improve your posture. Once you and your teacher are confident about your skills you can move up to the next level.
Students enrolled on our courses will have an opportunity to perform in a belly dance show in Central London.
5.Belly Dance Classes London
Whether you want to learn to belly dance safely and correctly from an expert or get fit with a belly dance work out, you can expect both delivered to the highest standards. She teaches Belly Dance classes from Beginners all the way to Advanced and Professional along with Turkish Belly Dance, Drum Solo, Ori Polynesia – Tahitian Dance, and her own original belly dance fusion creations now copied by others: "Latin Belly Dance Hip Hop & Samba, Tribal From The Trap, Belly Dance Jam Fest, Femme Feline and Belly Dance Chakra Fusion."
Melissa Belly Dance is a Professional Belly Dancer. Based in London, belly dancing and teaching others to belly dance for over 15 years. She is a trained safe professional with an infectious personality. Her belly dance classes in London are full of energy.
She has an expert approach not seen in the belly dancing industry. Melissa Belly Dance brings an academic approach to technique and stylisation. This ranges throughout her many belly dancing and fusion classes every week.
---
---
Want to keep learning? Check out some more of our top schools: