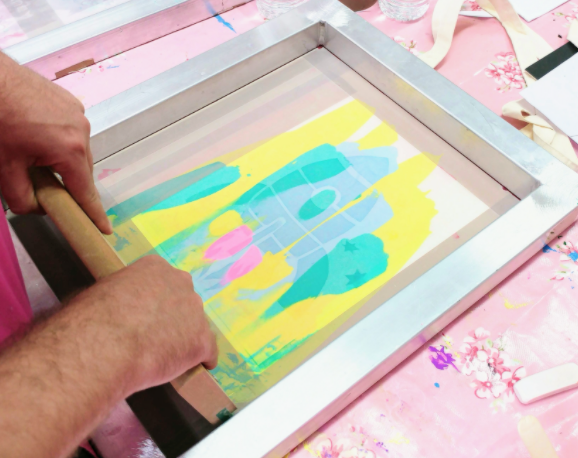 Screen printing is a popular technique involving squeezing inking through a mess screen template to create artwork, bold canvases and posters. It can be used on a range of fabrics, so it is brilliant to jazz up a plain white t-shirt by adding a funky design. Squeezing the ink with one simple motion makes screen printing easy to learn, super fun and extremely satisfying.
Home screen printing kits have been really popular recently, so we have created a guide here of the top DIY screen printing kits in the UK.
The top 10 best screen printing kits:
Mapp of London
Magda Kuca Alternative Photography
Creators Cabinet
London Graphic Centre
Print Club London
Hobbycraft
Hunt the Moon
Wicked Printing Stuff
Screen Print World
Cass Art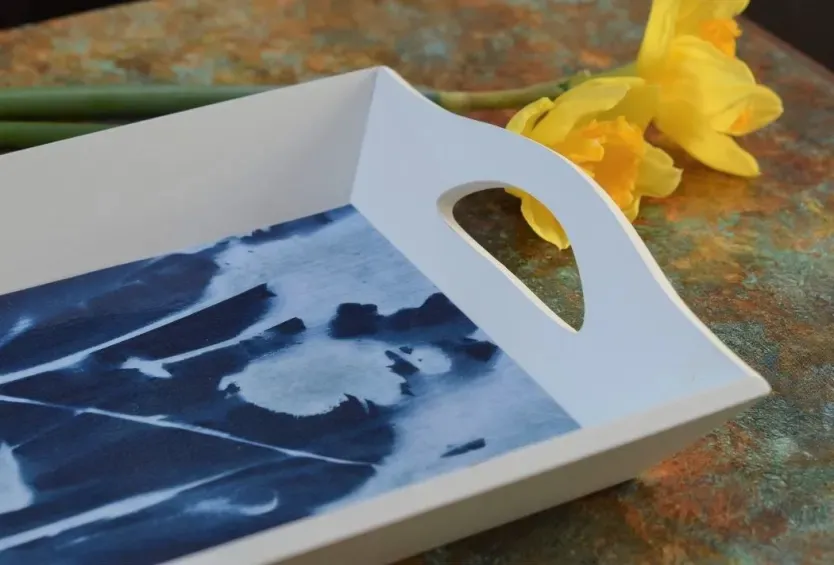 Mapp of London have a wide range of DIY cyanotype printing kits to choose from. Discover the accessible, easy and super fun process of screen printing with a beginner friendly kit.
Screen printing kits with Mapp of London have all of the supplies, equipment and guidance you will need to make stunning artwork.
Create your own cyanotype print at home in the style of Anna Atkins, who is considered to be a pioneering female photographer or learn how to make botanical printed napkins.
So what are you waiting for? The time to master impressive screen printing techniques is now!
Order now on Obby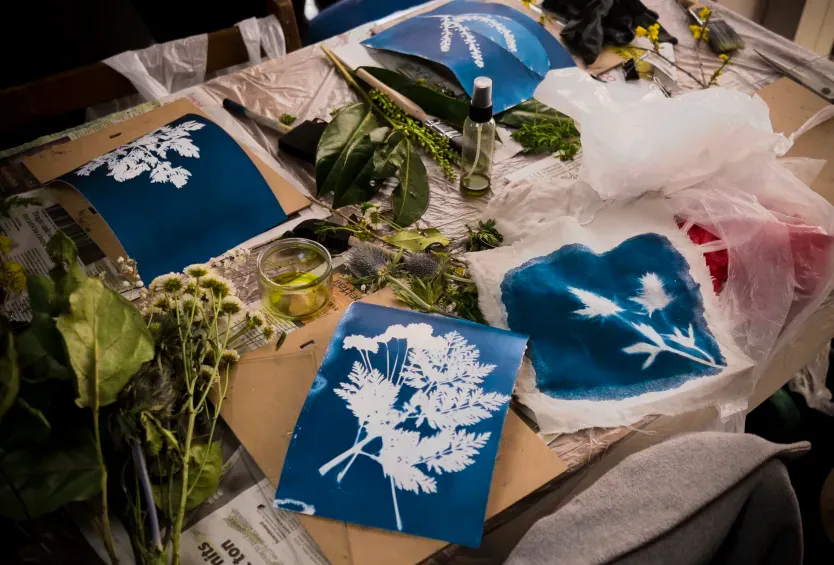 This kit will introduce you to the basics of the cyanotype printmaking process using watercolour paper, cyanotype paint and sunlight to create your own botanical images.
Create beautiful floral Prussian blue prints and learn about the history and chemistry of this printing process.
As well as beginner friendly at home learning kits, Magda Kuca Alternative Photography also hosts screen printing workshops. Whether you want to learn at home or in an inspiring class, Magda Kuca Alternative Photography is sure to have a class or at home learning kit for you.
Order now on Obby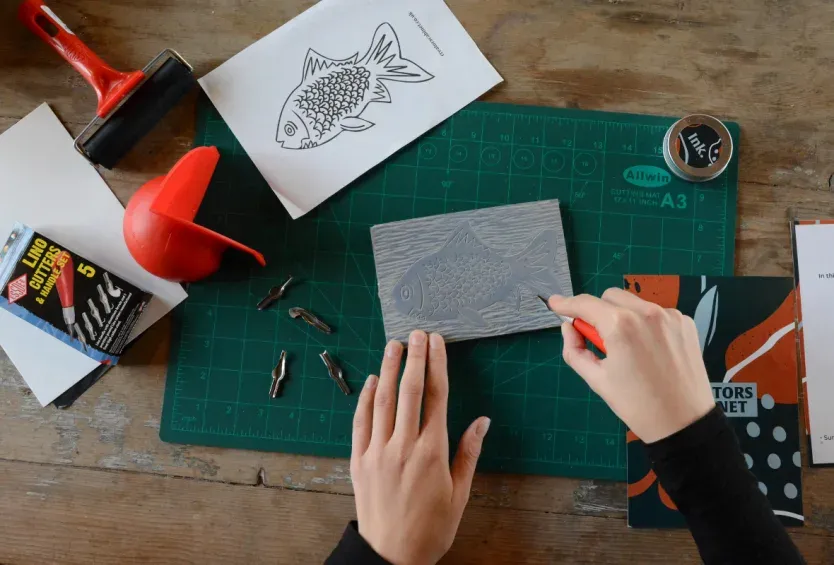 This toolkit provides everything you need to get to grips with cutting tools and lino printing. Master lino printing and learn how to carve your design into a lino block.
Creators Cabinet are enthusiastic about helping students discover the rewarding process of lino printing. Within their kits, you can work from their illustrated fish template and groove this pattern into the block and create a unique stamp ready for rolling.
Order now on Obby
London Graphic Centre have all the tools required to do a DIY screen printing job. As well as their kit which come with several ink colours,  3 screen printing mediums, 3 textile printing mediums, screen drawing fluids, 3 removable screen blocks and all the tools needed, you can also buy any additional pieces from their site.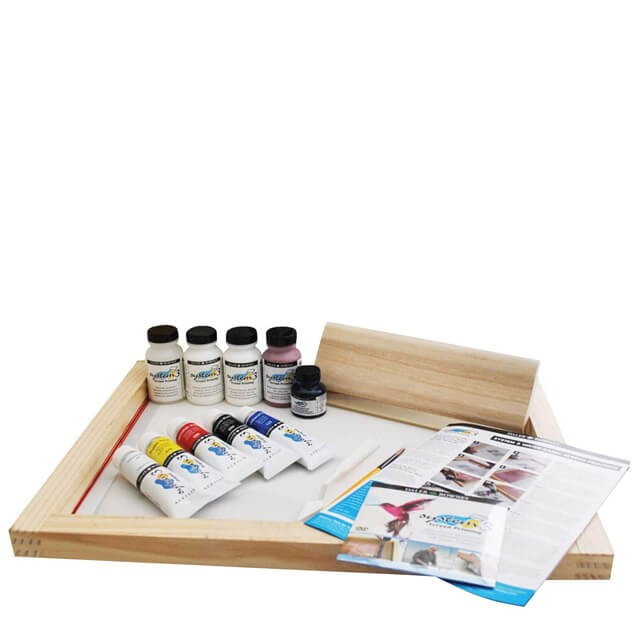 This is a brilliant kit for learning screen printing at home as, not only does it come with a step-by-step guide, but also a DVD so you can learn directly from the experts in your own time!
Print Club London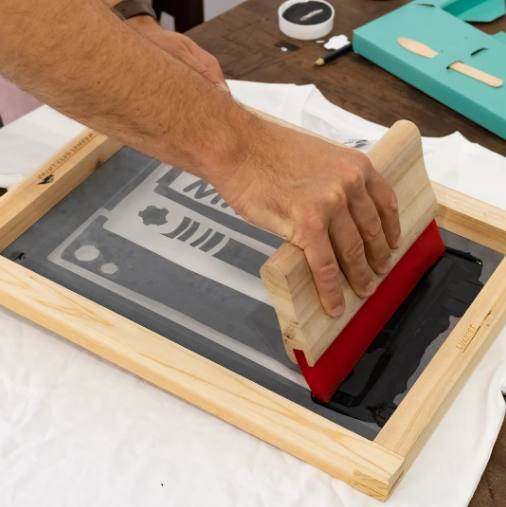 Print Club London has developed an at home screen printing kit which is easy to use for beginners and for those with prior experience. It comes with black water based ink,  5 reusable vinyl templates and a black vinyl so you can create your own design... so you can print your design on to as many tops, totes and posters as you wish!
Hobbycraft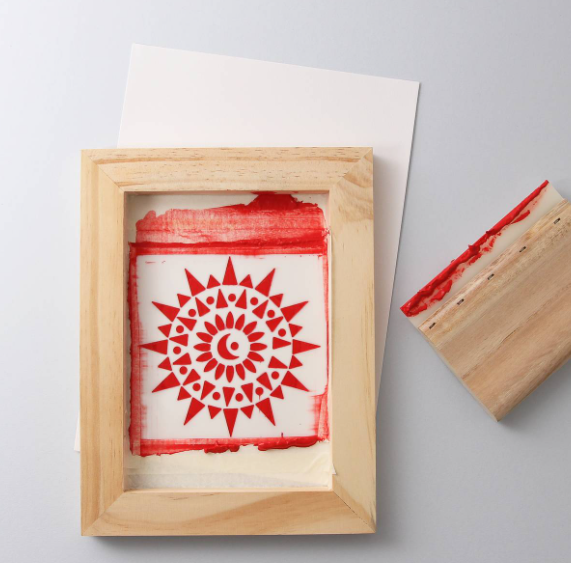 This at screen printing starter kit at Hobbycraft is perfect for children and anyone who is a complete beginner. It comes with all the materials and tools needed to learn the craft including 5 colours of acrylic paint.
This screen printing kit comes with step-by-step instructions which are written on the box that the kit arrives in, so it is great to follow.
The screen for this kit is small, so perfect to newbies to learn the technique, but it you are looking to make larger designs this one won't be for you.
Hunt the Moon
Hunt the moon have made it their goal to make screen printing accessible to everyone with their bespoke screen printing kits.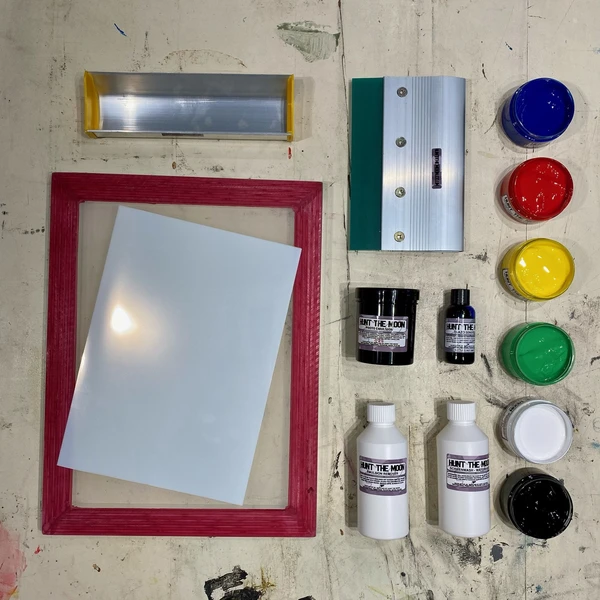 Hunt the Moon has a wide range of screen printing kits, so if yo are looking for a DIY screen printing set for a particular project, Hunt the Moon most likely has the kit for you. No matter if you are looking for a kit which prints specifically on fabric or paper, size A4 or A3, there is a kit for it!
Each screen printing kit is hand made by these passionate experts, and each one comes with 6 different coloured ink pots.  
Wicked Printing Stuff
The Wicked Printing stuff have a number of different at home screen printing kits for those eager to learn this art from the comfort of their own homes.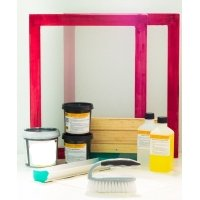 The "Fabric Club Kit"  is perfect for those hobbyists who are keen to get a home fabric screen printing kit. This kits provides you with the basic screen printing tools and products you need to get started. The ink included in this kit is a waterbased ink, a premium ink essential when printing onto fabric.
Screen Print World
With over 70 years of experience in screen printing, this company has designed the perfect at home screen printing kits.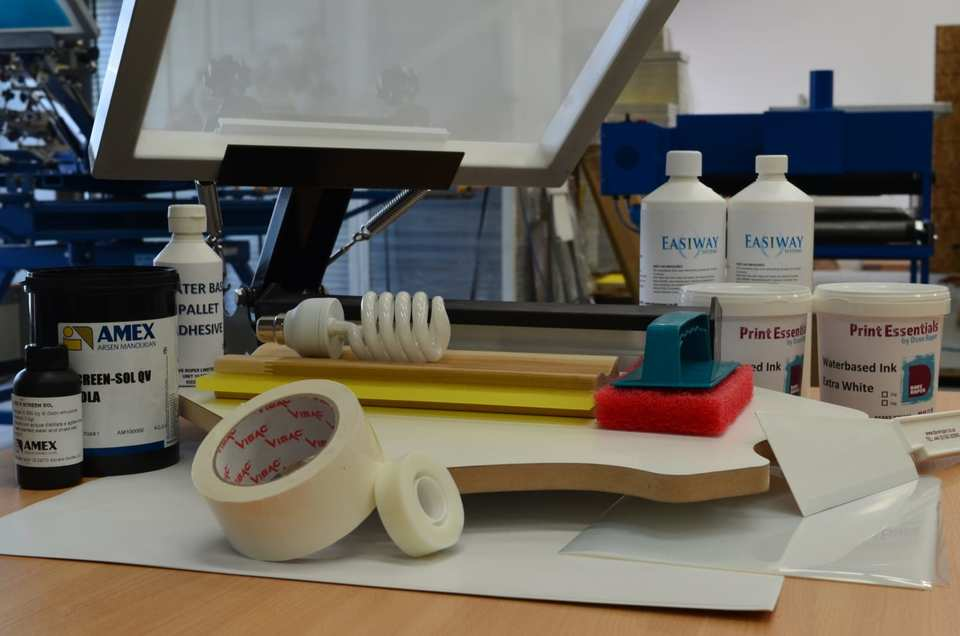 They mainly focus on there high end kits which are not beginners kits or if you are looking to learn, these kits are very high quality durable pieces of equipment. Brilliant if you are looking for screen printing kit for your company or business.
They do have some starter or beginners kits for those who are looking to learn the basics as well.
Cass Art
The Cass Art System 3 Acrylic Screen Printing Set has everything you need to start you DIY screen printing project at home. It comes with all the tools required to get started along with an instructive guide and some helpful tips. Brilliant if you are new to screen printing!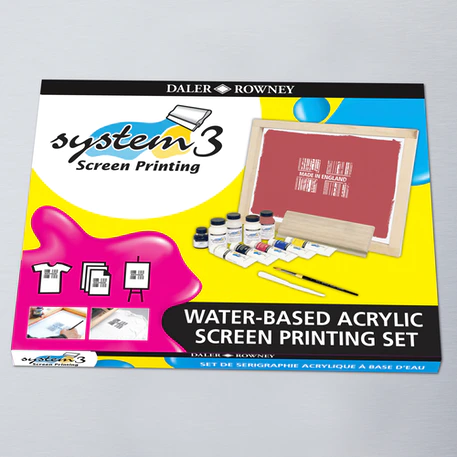 Need more advice?
Take a read of some of our other amazing guides and top 10 round ups below. We're sure you'll find something useful, oh - and don't forget to share the love. ‌
‌Obby out. ‌