Thanks to the rapid advance of technology, almost everyone has access to a mobile phone with a built-in camera. The upshot? Photography has become universalised. You don't have to scroll through a social media feed for long before you see countless ameteur snaps. Despite this, there is much more to the art of photography than meets the eye.
We're confident that picking from one of the courses in our Top 10 Best Photography Classes will elevate your skills beyond a simple pic of a sunset, or filtered selfie. In fact, it could see you take your first step towards becoming a photographer on par with the celebrated documentarian of Manchester, Martin Parr.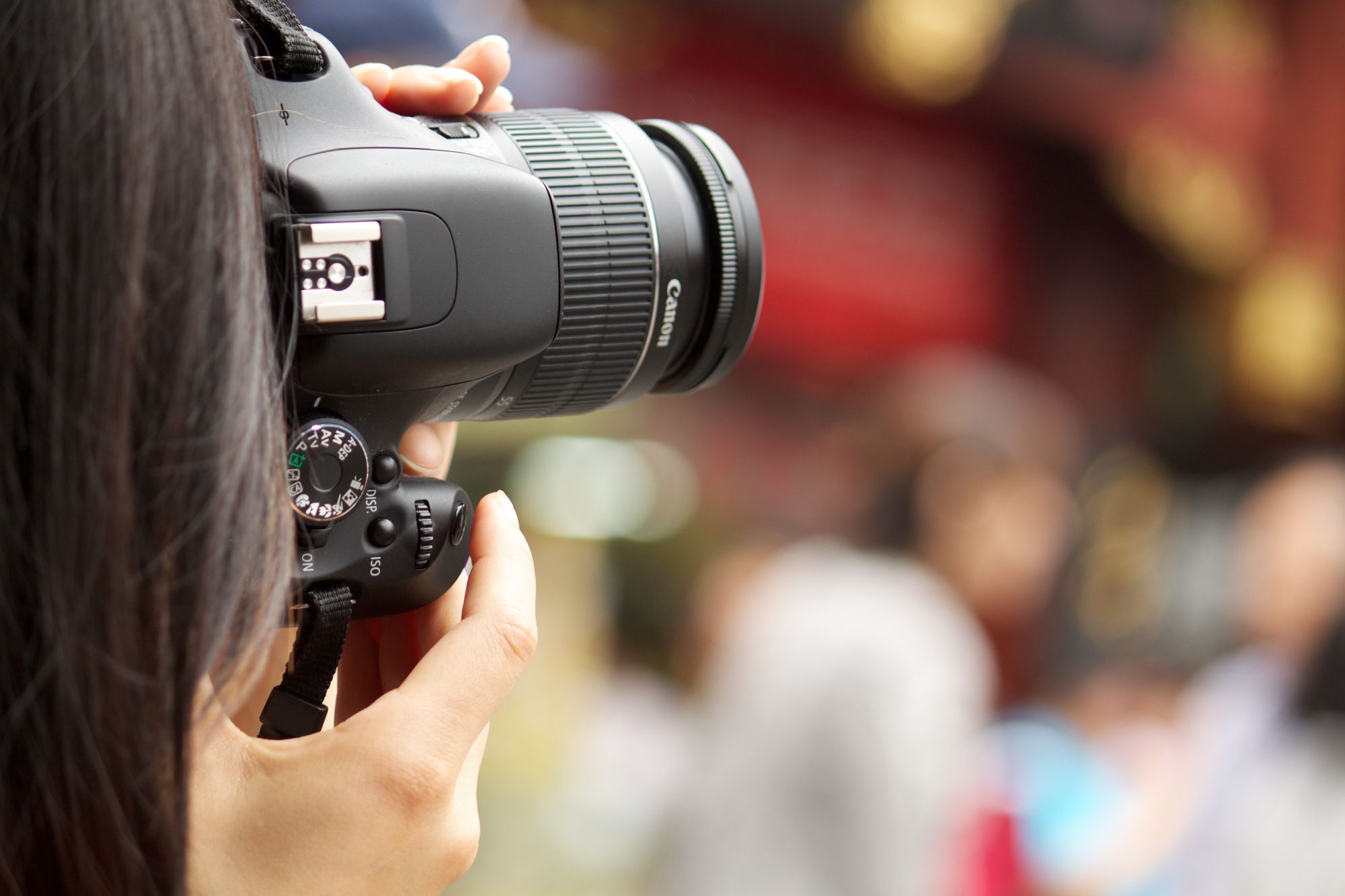 The Top 10 Best Photography Courses in Manchester are:
iPhone Photography Course at Manchester School Of Photography
Beginners Photography Courses at North West Photography Courses
Beginner's Photography Courses at Nicola Thompson
Street Photography Workshops at Emmett Hunt
Photography Tuition at Love Your Lens
Beginners Photography Courses at Priti Shikotra Photography
Photo Walks at Aidan O'Rourke
Explore your Camera Part 1 - Get Off Auto at Going Digital
Rock Your Camera Beginners Course at Dandelion Photography
Discover your camera/DSLR at Ygrabo
---
1. iPhone Photography Course at Manchester School Of Photography
Location: Cheadle Hulme (Stockport)
Founded in 2007, the prestigious Manchester School of Photography has taught over 10,000 students of all levels. Rather than taking a reactionary stance on the emergence of new technology, their iPhone photography class embraces it.
This course is all about instant gratification, so whether you're a blogger, influencer or foodie, by the end of the class your pics will have that sought-after professional flourish. You'll learn how to edit and manipulate your photos in order to achieve that highly polished look that's indistinguishable from the real thing!
Book at Manchester School of Photography
Visit Manchester School of Photography
---
2. Beginners Photography Courses at North West Photography Courses
Location: Bury (Manchester)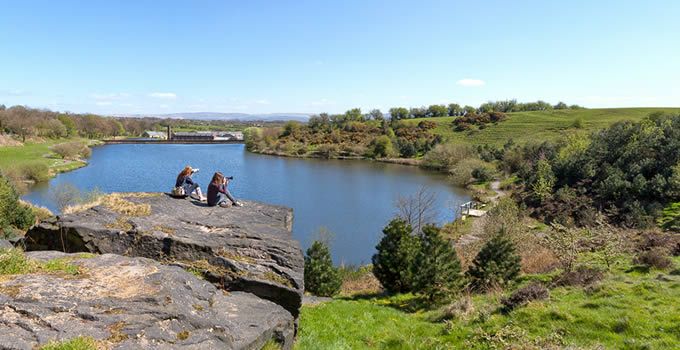 Since 2014, North West Photography have taught hundreds of students the art of photography. Their tutors, Chris, Michael, David, and Phill employ decades of experience in guiding photographers of all abilities, from beginner level to highly skilled.
Their Beginner photography courses take place in 3 locations in the Manchester area: Birtle, Didsbury, and the quaint village of Lymm in Cheshire.  The courses are well-suited to those who daren't leave the safety of their camera's AUTO feature!
By the end of it you will have added a lot to your photography skills and knowledge, including how to use the manual controls of your camera, understanding exposure, how to compose an eye-pleasing photo, the basics of colour and white balance, and eye-catching creative techniques.
For offering such a jam-packed photography course (as well as a free lunch for the Bury and Lymm options!) North West Photography Courses easily secured a spot in our best photography classes in Manchester.
Book at North West Photography Courses
Visit North West Photography Courses
---
3. Beginner's Photography Courses with Nicola Thompson
Location: Withington (Manchester)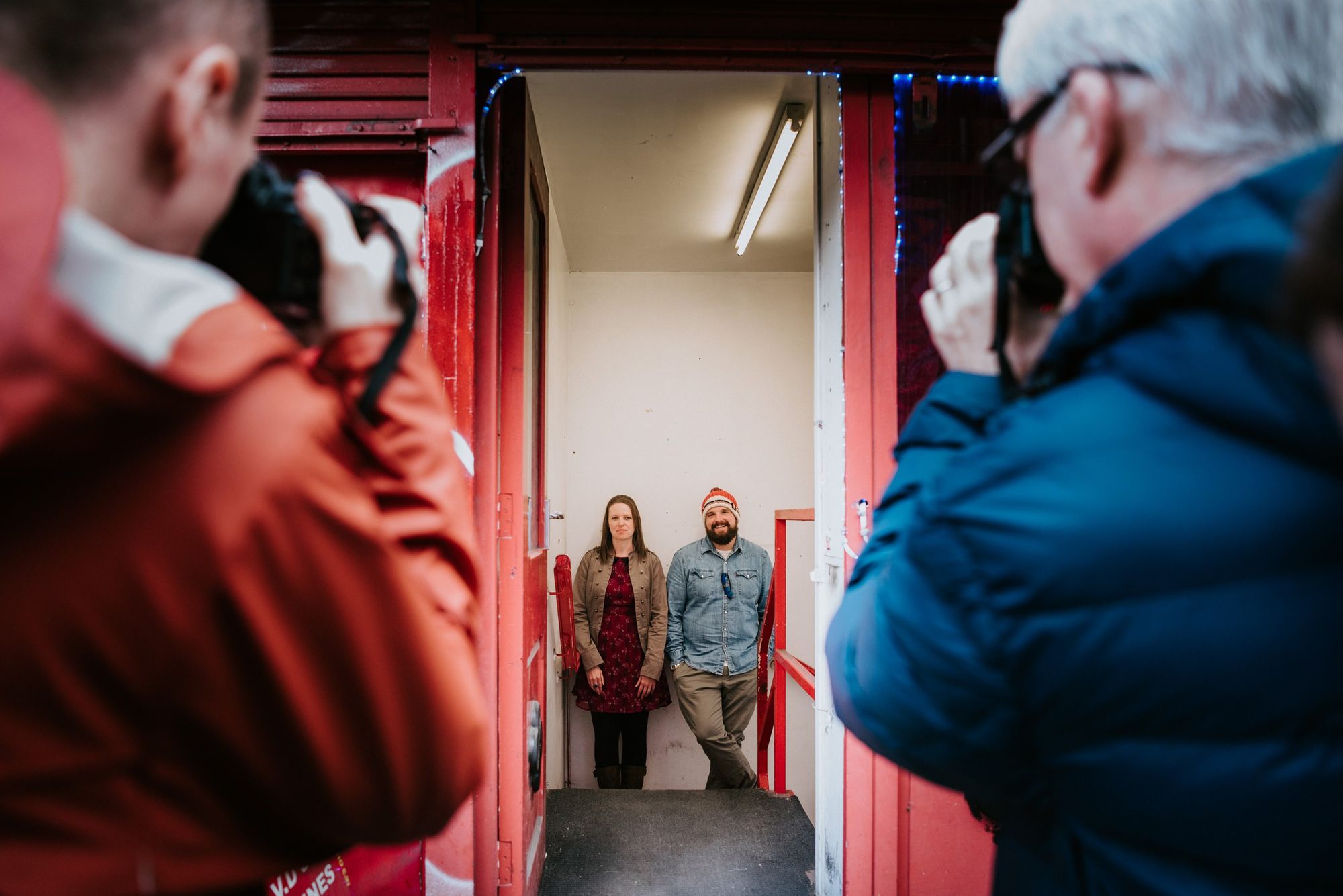 Nicola Thompson's Beginner Photography Courses aren't only a great way for beginners to learn the ropes of photography, but an exceedingly fun and memorable time!
Inspiring her students to make photography an integral part of their lives, Nicola teaches technical ideas in a way that won't bamboozle you. Allowing you to go at your own pace, you will learn how to effectively use light, practice on human models, and print and use your images for the best results!  
Lunch and drinks are included, and you don't even need an expensive camera. If the superlative testimonials on her website weren't enough to recommend her, count on us that Nicola Thompson deserves a place in our top photography classes in Manchester.
---
4. Street Photography Workshops with Emmett Hunt
Location: Manchester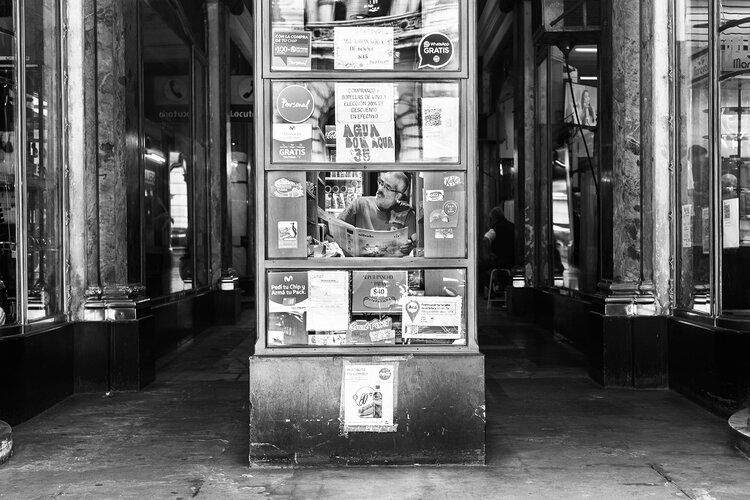 Aside from photography itself, Irish-born Emmett Hunt enjoys nothing more than passing down his knowledge to budding photographers. Hunt is chiefly inspired by street life and human behaviour, and his work captures the magic in what might otherwise be considered mundane.
If Street Photography may be something that interests you, you will find few better teachers than Hunt. So why not book one of his life-changing workshops and capture a few homo sapiens in their natural habitat?
---
5. Photography Tuition at Love Your Lens
Location: Cheshire
The founder and photography tutor of Love your Lens, Jane Burkinshaw, has extensive experience working in the food and drinks industry, helping businesses to tell their stories with pictures.
Whether you're a total beginner or an intermediate, Jane will design a bespoke session catered to your specific needs. It could be a two hour session, three hour session, or an intensive eight hour programme – it's up to you how deep you would like to go! The freedom Jane gives you to customise your own lesson, no matter what your ability, made Love your Lens a surefire pick for our top photography classes in Manchester.
---
6. Beginners Photography Courses at Priti Shikotra Photography
Location: Manchester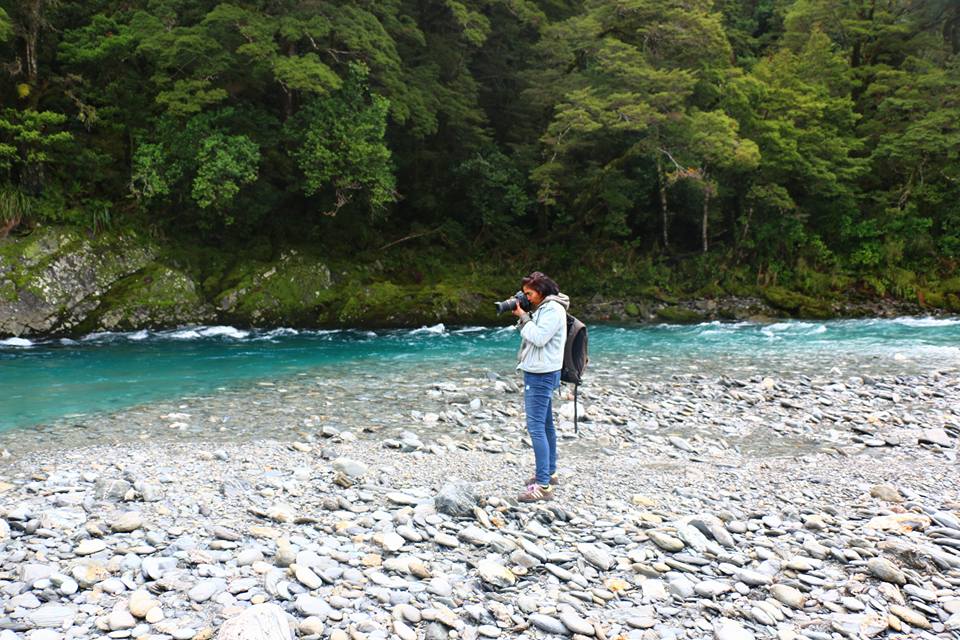 Priti Shikotra is a Manchester-based music photographer with bundles of experience and an extremely impressive résumé, including prestigious companies like the BBC, Kerrang, NME and many more.

For those who want to elevate their love of photography, her Beginner Photography Course is an ideal first step. Taking place over the course of a full day, you will learn to improve your photography skills out on location, and then take part in an educational Q&A session.

Priti also understands the importance of what happens after taking great photos, and – with her knowledge of web design, photo-post-production editing, social media and marketing – you are sure to finish the course with tons of useful information. So why not join Priti on her multi-faceted course, and take your photography to the next level?
---
7. Photo Walks with Aidan O'Rourke
Location: Piccadilly Station (Manchester)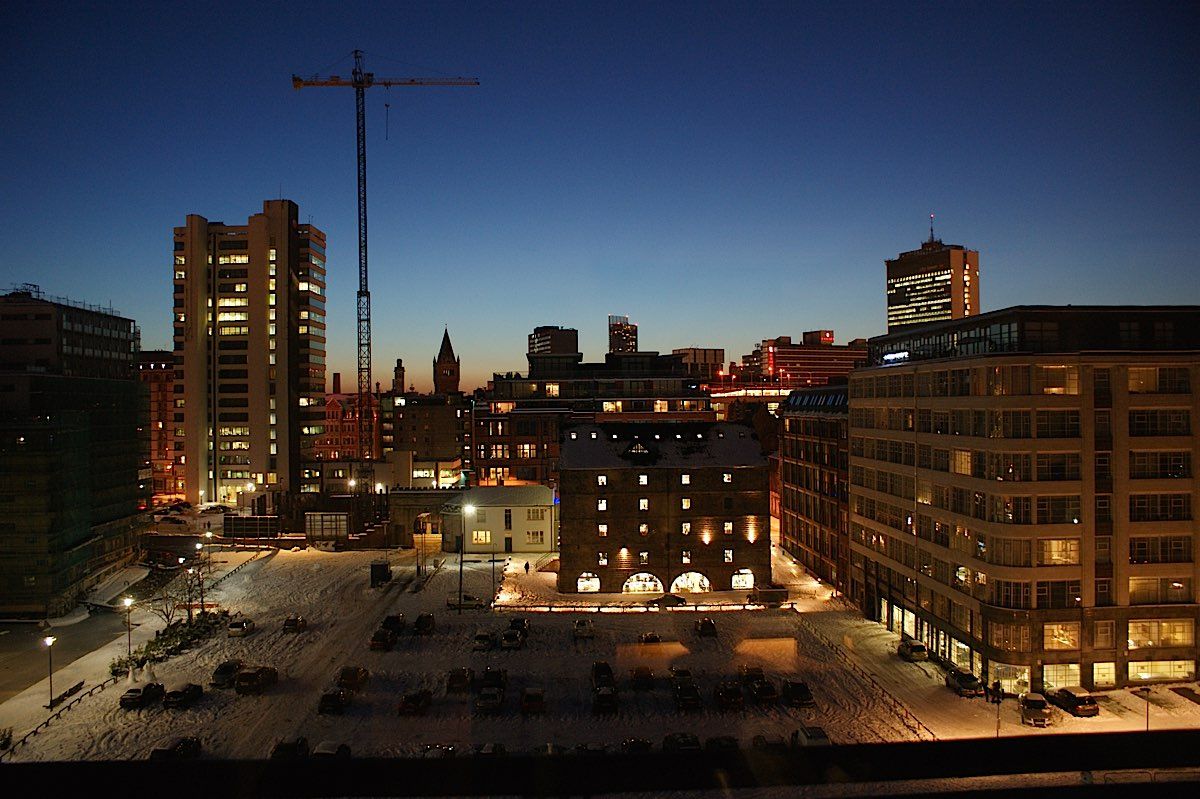 Fancy combining photography with a spot of perambulation? Well, the Manchester Photo Walk could be just the ticket! Differing from other photography courses, these courses will allow you to explore the great city of Manchester while improving your photography skills.
During the Manchester Photo Walk you will learn about exposure, receive plenty of over-the-shoulder assistance from the experienced Aiden, and learn how to take some wonderful snaps.
All are welcome! All you need is a camera, a willingness to learn, and an adventurous spirit!
---
8. Explore your Camera Part 1 - Get Off Auto at Going Digital
Location: Cheshire
Coming in at number 8 in our best photography classes in Manchester is the excellent Explore your Camera Part 1 - Get Off Auto at Going Digital.
Getting off the AUTO feature of your camera is the first big step to tapping into the limitless potential of photography. These group classes (of no more than 10) will help allay your fears, as well as teach you a plethora of useful skills and techniques.
By the end of the course you will have learnt how to create blurred backgrounds, take detailed landscape photos by shooting in Aperture Priority, how shutter speed affects your photos, how to avoid camera shake and much more!
Going Digital also offer exciting experiential classes and are adding a wide range of many more diverse classes, from one-to-one bespoke photography training to capturing wildlife and nature in various locations across the UK.
---
9. Rock Your Camera Beginners Course at Dandelion Photography
Location: Cheshire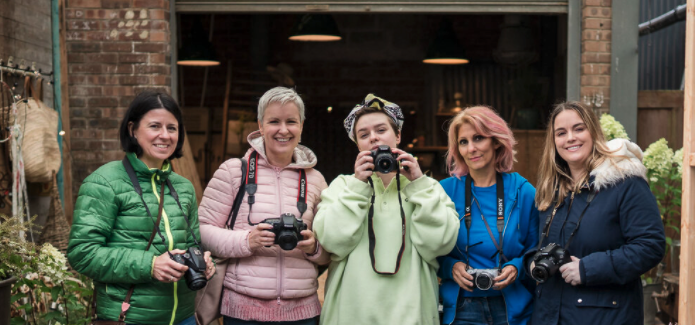 The founder of Dandelion, Ellie Cotton, was taught that photography needed to be perfect, but now understands that authenticity and emotion are more important driving factors.
Ellie's Rock your Camera Beginner Course will give you the confidence to take control of your camera. Part I of the course is an Online Theory Lesson where you will learn about the technical aspects of photography (aperture, ISO, sharpness and blurry backgrounds) and develop an understanding of how to finally get off that pesky AUTO mode!
After some time spent practicing, you will then meet up for Part II - Outdoor Practical Lesson where, as a group, you can solve any practical problems you have and explore how to employ natural light.
Ellie has over 30 years experience, and has had her photographs published in Vogue Italia, Drapers, and the Independent – so you're in more than safe hands!
---
10. Discover your camera/DSLR at Ygrabo
Location: Macclsefield (Cheshire)
After getting his first high-end camera back in 2009, nothing could stop the founder of Ygrabo, Yannick, from taking pictures of everything! Now, with over a decade of experience under his belt, he brings that same passion to his workshops.
Yannick's celebrated photography workshops teach you much more than a tutorial ever could. There are several courses depending on your level, but we believe the Discover your Camera/DSLR course is the perfect entry-level course to help you get to grips with what your camera has to offer.
Taught on a one-to-one basis, this course provides total, uninterrupted guidance at either your house or Yannick's. You will receive an in-depth explanation of all the important parameters, learn about your camera's customisation and other interesting and important accessories.
---
Need more advice?

We hope you've managed to find a course that suits your needs in our Top 10 Best Photography Classes in Manchester. We've ensured that the courses we picked cover a range of methods and styles, so there should be something for everyone!
Taking one of these courses is sure to endow you with the skills to take your photography a step further, and potentially furnish you with a new-found passion! So pick up your camera and start capturing the magic of the world – one frame at a time!
Take a read of some of our other amazing guides and best round ups below. We're sure you'll find something useful, oh - and don't forget to share the love.