As you will see, there aren't only meditation classes on this list, but also yoga classes too. This is because the two practices are closely linked.The word yoga derives from ancient India, where it encompassed a broader meaning than the poses or postures (asanas) many in the West associate it with today.

Ultimately, yoga (meaning 'yoke' or 'union' in Sanskrit) is aimed at stilling the mind, and recognising the detached 'witness-consciousness'. Despite the often incessant buzzing of our thoughts, this witness-consciousness is always there waiting to be harnessed, and the classes below will help you do just that!  

---
The Top 10 Best Meditation Classes in Leeds are:
Yoga Classes at Yoga Hero
Yoga Classes at The Yoga Space
Meditation for Beginners Classes at We Are Wellness
Beginners' Yoga Classes at Lakshmi Yoga
Moving Meditation Classes at Lishi Leeds Tai Chi
Meditation for Beginners Course at Insight For Wellbeing
Yoga Classes at Helena Morley Yoga
Drop-in to Yin Classes at Holly Dixon
Yin Yoga Classes at The Yoga House
Online Meditation Classes at Meditation in Leeds
---
Yoga Classes at Yoga Hero
Location: Leeds Dock (Leeds)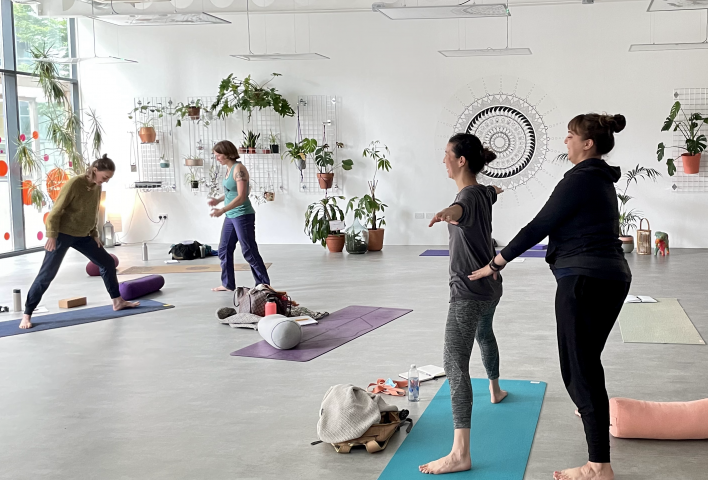 Yoga Hero understands the value and importance of the ancient tradition they teach. No matter what level or age you are, whether you're an adult, child, total beginner, or experienced yogi, they offer a wide range of yoga classes that leave no one behind.
There's nothing Yoga Hero's experienced team loves more than sharing their passion and expertise to help others find their inner sanctity, putting "a focus on feeling fit and fabulous through yoga".
All of their classes are drop in so there's no need to book. They also provide all equipment, but you're welcome to bring your own. Why not become a Yoga Hero today?
---
Yoga Classes at The Yoga Space
Location: Meanwood Road (Leeds)
Next in our list of the top meditation classes in Leeds is The Yoga Space. Established in 2004, The Yoga Space is committed to making yoga work for your life. They offer a staggering array of different courses, classes and workshops, including beginner's yoga, yin, yamuna, vinyasa, and even Disco Yoga!
Why not join The Yoga Space in one of their well-ventilated, spacious studios? No matter your level, you'll receive expert and friendly instruction to help you find the peace of mind you deserve!
If you do choose to attend a class, ensure you bring your own equipment and arrive 10 minutes early.
---
Meditation for Beginners Classes at We Are Wellness
Location: Headingley (Leeds)
We Are Wellness offers a wide variety of wellness services run by some of the best teachers and therapists in the Leeds area. All their classes take place in the grandeur of an 18th century mansion in Headingley Leeds.
The Beginner Meditation Classes are perfect to those who are totally new to the practice. In the class you will learn techniques that can help reduce stress, improve sleep and focus, and give purpose to your values. Under the friendly guidance of Chris Walton, you will begin with a little light stretching to build up a little energy, followed by some light breathing to allow you to let go of thoughts and emotions.Then you will learn some valuable mindfulness techniques that will help achieve deep relaxation in the final guided meditation.
Also if you can't make it to the studio, have no fear! The Beginners Meditation class is now also held online.
---
Beginners' Yoga Classes at Lakshmi Yoga
Location: Adel (Leeds)

If you want to empower and nurture yourself through Dru Yoga and Meditation, Lakshmi Yoga will teach you how! Founded on light-heartedness, depth and (most importantly) love, Lakshmi Yoga caters to all levels in a safe, supportive environment.
So what is Dru Yoga? In Dru Yoga the joints of the body are kept relaxed and soft during movement, which creates flexibility and a free flow of subtle energy. Dru Yoga can be an effective way to increase strength and flexibility, help with back pain, build up immune health, help overcome insomnia and more!
The Beginners' Yoga Classes are perfectly suited to those who may feel a bit daunted by the prospect of taking a yoga class. Designed to be friendly, welcoming, and  allowing you to go at your own pace, we assure you these classes will leave you feeling uplifted and inspired!
---
Moving Meditation Classes at Lishi Leeds Tai Chi
Location: Hyde Park (Leeds), Chapel Allerton (Leeds) and University of Leeds (Leeds)
The founder of Leeds Taoist Centre, Wai-Yii has over 20 years experience teaching Tai Chi, Tao Yoga, Qigong, Moving Meditation and Hand of the Wind King Fu. It's clear you couldn't ask for a more experienced instructor!
By learning an integrated system of movement and exercise, Wai-Yii's classes will help you improve your mental and physical health, get in touch with your spirituality, and also experience something a little bit different!
Their classes are very popular, so make sure you join the waiting list to receive an invitation to the next beginners course.
---
Meditation for Beginners Course at Insight For Wellbeing
Location: Chapel Allerton (Leeds)
Insight For Wellbeing "doesn't want the common misconceptions about meditation to stop you!" Their 7 week Meditation for Beginners course seeks to dispel those misconceptions, showing that meditation can be done by anyone.
Over the 7 weeks, you will be provided with the tools to meditate and, in so doing, will discover its myriad benefits for yourself, going deeper into your practice under the guidance of an experienced teacher.
The focus of the class will be on the two central aspects of a deep and fruitful meditation practice: Mindfulness and concentration. Every aspect of these two pillars of your practice will be explored in depth, enabling you to find the infinite space that might otherwise feel clogged by unwanted thoughts.
---
Yoga Classes at Helena Morley Yoga
Location: Morley (Leeds)
Helena is a mindset, yoga coach and, (in her own words), "recovering perfectionist". After yoga greatly helped her physical health and mobility, as well as enabled her to recover from mental health issues, she was driven to teach this wonderful, healing practice to others.
Through her yoga classes she will help you alleviate stress, tap into your magic, and say "screw you" to perfection! Whether you're new to yoga or have been a yogi for years, everyone is welcome at Helena's classes. Every one of her classes features movement and meditation, and aims to empower women around the world to be the strongest they can be!
---
Drop-in to Yin Classes at Holly Dixon
Location: Leeds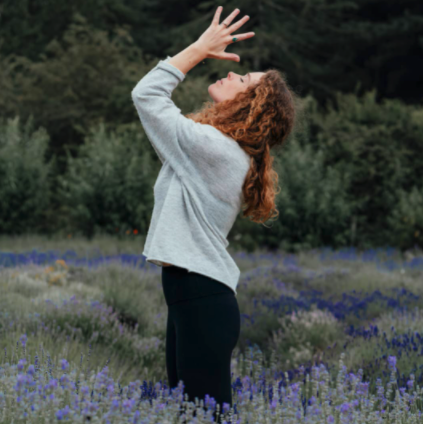 A Yin Yoga teacher, energy healer and meditation practitioner, Holly Dixon seeks to share her love and light with you. Using the magical range of tools she has acquired through her study of these ancient practices, she wants nothing more than to help you heal deeply, and lead a happier, more fulfilling, calmer life.
If Vinyasa and Hatha yoga are a bit taxing for you, Yin Yoga could be the perfect alternative. Calm, still and slower-paced, Yin Yoga taps into your physical, emotional and energetic body. Poses are held for 2-10 minutes at a time, supported by props, and aim to work the connective tissue surrounding your muscles, bones, joints and organs.
So why not join Helena for a Yin Yoga class? Improve energy flow, reduce stress and anxiety, release stored emotions and improve your flexibility and mobility. WIth so many boxes ticked, it's no wonder we picked Holly to be in our guide to the best meditation classes in Leeds!
---
Yin Yoga Classes at The Yoga House
Location: Cross Gates (East Leeds)
The Yoga House provides a welcoming and supportive space for you to explore Holistic health practices at your own pace. Their mission is to share the holistic techniques needed to live a more connected and embodied life. This yoga class is suitable for students of all levels and focuses on slow movements as well as muscle stretches.
They bring passion, dedication and knowledge to each one of their yoga classes, making them something you definitely don't want to miss!
---
Online Meditation Classes at Meditation in Leeds
Location: Leeds
Next in our list of the top meditation classes in Leeds is The Ratnasmbhava Kadampa Buddhist Centre. The centre is part of an international network of Kadampa Buddhist centres, established by Venerable Geshe Kelsang Gyatso Rinpoche.
Open to everybody, regardless of belief or background, the purpose of the centre is to give the people of Leeds access to ancient methods for developing inner peace.
In their Online Meditation Class, resident teacher Gen Kelsang Rabten will teach a meditation practice that draws from his book, The Mirror of Dharma. The book gives practical advice on how we can rectify what causes us to be out of balance in our lives: uncontrolled desire, anger, and ignorance. The chief aim isn't simply to quiet the mind but, in so doing, make our lives more meaningful.
The class is run from 7:30pm – 8.45pm, and concludes with an optional Q&A after the class.
---
Need more advice?
No matter what practice you choose, the above classes are sure to be a much needed palliative in the stress-filled times we find ourselves in. Arguably, there is nothing more valuable than the methods and techniques that allow us to access the infinite space within. You not only owe it to yourself, you deserve it!
So do yourself a favour: dispel your doubts and misconceptions, and achieve the inner peace that's just waiting to be realised.
Take a read of some of our other amazing guides and best round ups below. We're sure you'll find something useful, oh - and don't forget to share the love.