Lottie Cole, founder of Minerva Workshop and Gallery Artist, talks to Obby about how she got started in art, her love of teaching, and how Obby has helped her find success.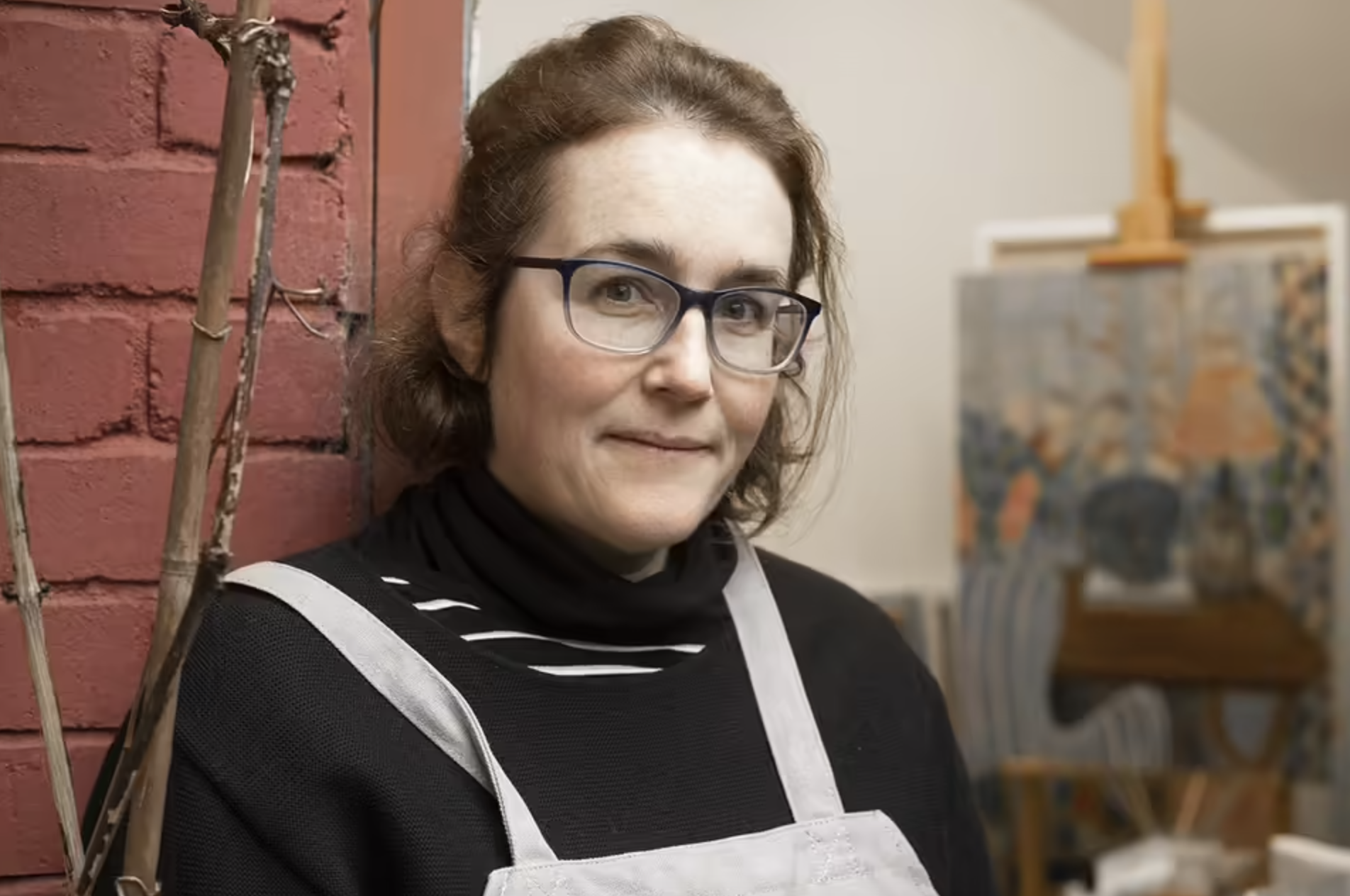 Meet the artist, teacher and creator behind Minerva Workshop, Lottie Cole. Using her experience as a Gallery Artist, Lottie founded a space for learning, with Masterclasses run by guest teachers, weekly art classes and a lampshade school - all at her studio in North West London.
Here at Obby, we wanted to sit down with Lottie and find out more about her story, how she started and how she finds success.
Tell us about what you do and what you teach?
I'm a painter,  Associate Member of the Royal Watercolour Society (ARWS) and I'm a Gallery Artist at Long & Ryle, which is just by Tate Britain.  I teach weekly art sessions for adults of all ages and young artists (10-14) and weekly Life Drawing.  I also teach specialist paint techniques - for furniture using Annie Sloan Chalk paints as well as other kinds of finishes.  
As well as my own taught classes I invite in expert artists and artisans to give one-off masterclasses - from regular Soft Lampshade Making to Pattern Making with Repeats so it's never dull with an ever-changing programme.  
How did you get into teaching and what made you join Obby as a teacher?
I did try for a while to work part time in my old industry while giving myself more time to paint but I found the switch each week between two such different environments was really disruptive in both areas.  I decided to give my art my full focus and the teaching was an obvious way of paying some of the bills, particularly of my studio costs.  
Obby was recommended to me by my cousin, the founder of Crown Works Pottery in Bethnal Green, who suggested it when I was setting up. She recommended the functionality but also the fact that Obby was investing time & energy in growing an audience of potential students so it would automatically increase my visibility.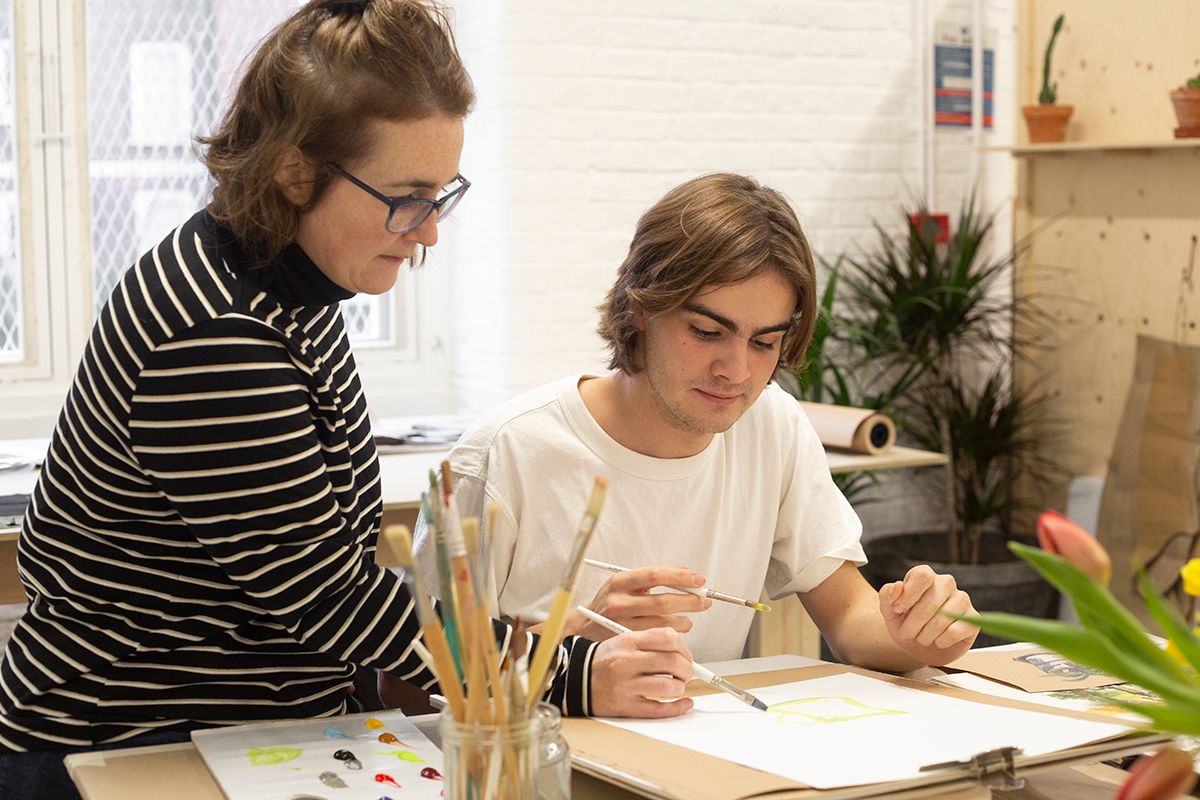 What's your favourite part about teaching?
What I like best is seeing people's progress and confidence develop.  I love the fact every week I can be sure someone will say "Two hours, gone already?  How did that happen?"  To me drawing and painting has equally beneficial effects as yoga or meditation.  When you are concentrating on looking you have to be in the present, and all other thoughts are pushed away, and it can be a very rewarding experience.
Where do you find inspiration and where do you encourage your students to find it?
I have subjects that I go back to over and over but I try not to oversell "inspiration" to my students.  I think expecting people to feel "inspired" before they can start is really rather daunting.  In general I recommend just starting - that's the major barrier that we need to overcome - and actually finding a really ordinary everyday object and drawing or painting it can get the creative juices flowing. I don't like students to weigh themselves down by thinking they are about to embark on a masterpiece. Regular Life Drawing is really good for this though, as you come and draw the figure, so the angst of a subject matter is removed.  
If people are stuck I also recommend setting a timer for 10 (or less) minutes and getting down as much as you can in a sketchbook, looking directly in front of you.  It's amazing how even the shortest regular practice can build up your skills and make starting that bigger piece seem more possible.
What's your favourite type of art to teach?
I honestly like teaching them all because my main enjoyment comes from seeing people become more confident in the process of creating a composition, or in how to master the technical issues around certain mediums.  I think the main lesson I have to share is that getting proficient takes time and practice.  You wouldn't expect to become a concert pianist in a week, so why expect that of becoming more accomplished at drawing or painting?!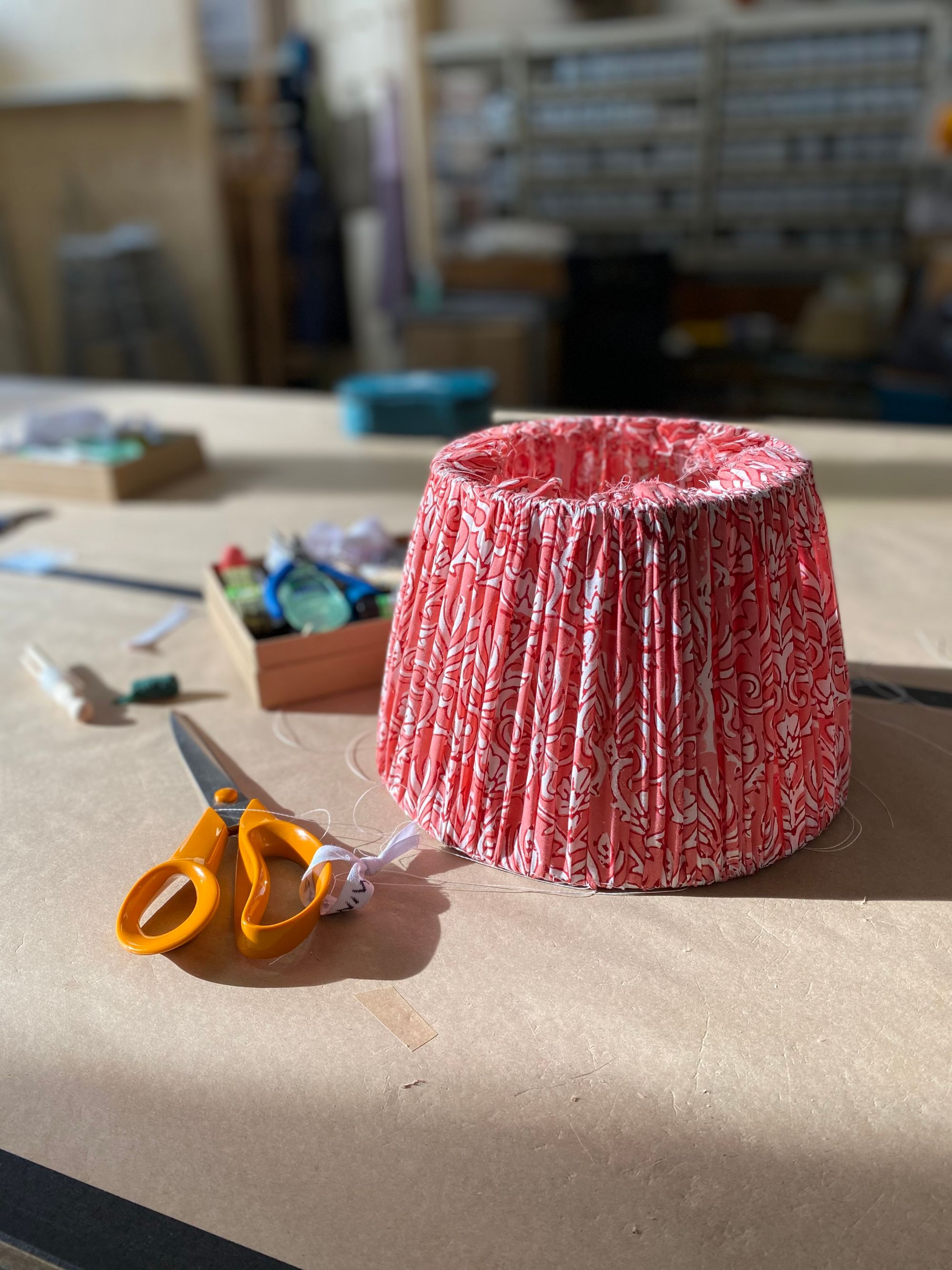 How does Obby make your life easier?
I found the framework Obby provides really useful.  At the start I would have had no idea what information a potential student would find useful or be considering before booking, and I would never have dared to follow up asking for reviews which are now so expected. Because Obby is working with so many independent teachers they are ahead of the curve about what potential students are seeking.  Additionally I know that recording and keeping track of bookings is not my main strength and my focus is best given to teaching.  
With the booking system I can see exactly who has booked which class, it has all their contact information (so often previously lost on the back of envelope), and if they want to switch dates this is easily done (this is where I got myself into a pickle several times!). The automated pre and post class emails are also something that makes the student experience so much more professional, and gives them a real sense of confidence before coming.  This kind of functionality adds a lot of value to my business.
Book a class at Minerva Workshop
Want to learn more?
Check out more blogs featuring Obby teachers and their stories below: