You'll need tips, tricks, and expertise that the internet and books just can't teach you. That being said, painting with oils as your chosen medium can be extremely rewarding. Oil paints can do things that other paints, well, just can't.
They are gloriously rich in colour pigments and can be built on top of each other to create different effects, tones, and layers that you can't achieve with other paints. Its abilities are as endless as your imagination is, which is what is so fantastic about oil paint. Once you have mastered oil painting's trickery, you are set to create masterpieces.
The Best Oil Painting Courses are:
Introduction to Oil Painting at the Art Academy London
Progress With Oil Painting With Westminster Adult Education Service
Oil Painting Tuition with Jane French
Paint with Jayne
1. Introduction to Oil Painting with Sophie Venturini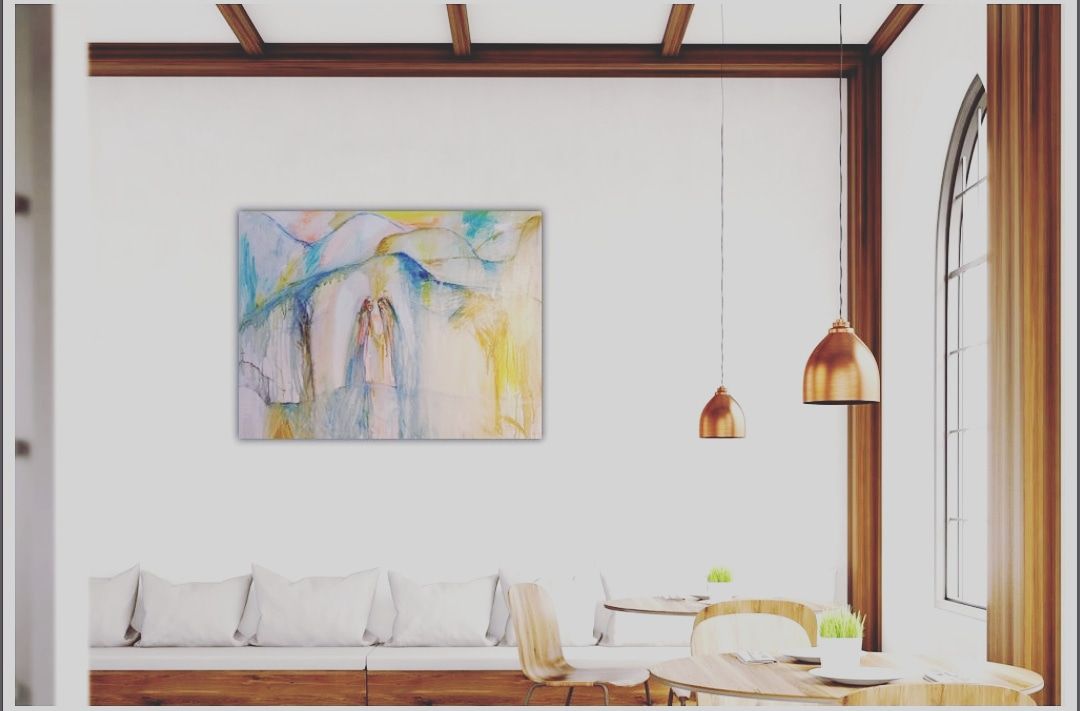 Sophie is an artist, primarily a painter she also works with ceramics, drawing, printmaking and digital media. She is a colourist with a keen interest in expressing herself and her experiences through bold colour and striking mark making. All of which can be seen in her abstract and figurative pieces, which often contain a deep emotional and imaginative content.
With Sophie, you'll learn not to fear oils. Once you get into the flow there will be no turning back to dull old acrylics! You will learn about type of brushes and application of paint and appropriate surfaces including wood and canvas. You will learn about layering varnishing and drying all one day.
Book now on Obby
2. Painting classes with Katya Art Studio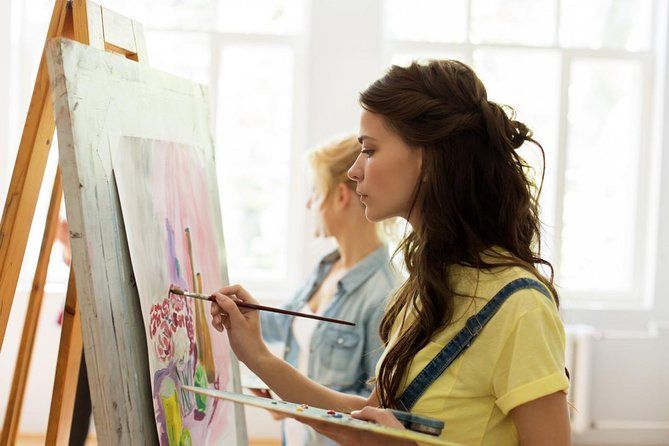 Join Katya for an unforgettable art experience at the artist's studio. With step by step instruction method you will feel at ease even without a single stroke of painting experience. With Katya's expertise and relaxed approach even complete beginners will be able to produce wonderfully personal piece by the end of the day.
You can expect one to one tuition and to really develop your painting skills as Katya teaches you a variety of techniques.
Book now on Obby

3. Learn to Paint With Oils With Allan Storer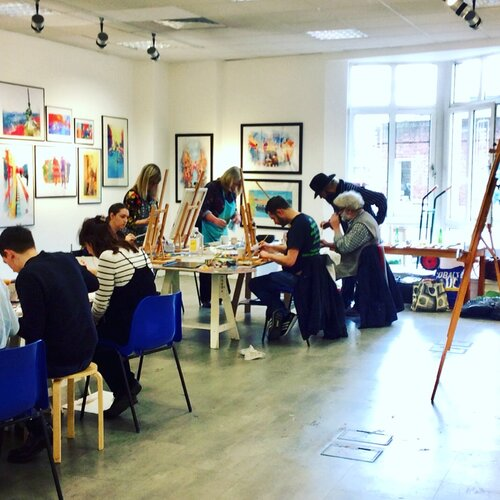 Allan Storer is an incredibly passionate teacher and artist. He runs regular painting classes, for different levels of ability. Meaning you can go once a week, twice a week, or once a month, whichever suits you.
Allan teaches in a very personal way, ensuring you are going at the pace you want to and focusing on exactly what you want to do. There's no syllabus paintings or tasks you have to do, you do what you want and get Allan to help and guide and teach you along the way.
Most importantly the workshop will be a focused yet humorous adventure for you to explore oils, gimmick-free with no false promises.
Book now on Obby
4. Oil Painting for Beginners with Lascelles Fine Arts London
This 11-week course is suitable for beginners but more experienced painters and drawers are welcome to join. This course will build your confidence and skill in drawing and painting from observation.
We will look at the building blocks of drawing, exploring line, tone, and texture. We will learn how to use a viewfinder and discuss ideas behind composition. We will experiment with pencils and charcoal and progress to basic oil painting: monochrome, colour theory and mixing and develop further with the individual projects.
Book now on Obby

5. Introduction to Oil Painting at the Art Academy London
A structured and systematic course for those who have never painted before and for those who want to reinforce their basic oil skills or to move on to using oil paints having used acrylics or water-based media.
Students learn to see colour, shape, and tone, and to relate these elements together in compositions with access to a life model. This course aims will nurture self-confidence and enjoyment of painting in a stimulating, fun and relaxing environment. It is an ideal course for beginners as there is plenty of guidance from the tutor.

6. Progress With Oil Painting With Westminster Adult Education Service
Explore the materials and methods of oil painting, traditional and contemporary in this 10 week-long painting course. This course will cover everything you need to know, in a specially designed education centre. Like going back to college, but everyone's a little older, this course is a brilliant way to start your journey into painting.
7. Oil Painting Tuition with Jane French
Based in Leicester, Jane French is an accomplished figurative artist and portrait painter. She is a proud member of the Contemporary British Portrait Painters collective (CBPP) – a group of some of the best portrait artists working in Britain today.
During your tuition, you'll paint alongside Jane and receive guidance and feedback on your portrait as you work. You will be provided with details of any materials, equipment and references required prior to the session.
8. Paint with Jayne
Jayne Good is a certified instructor in the Bob Ross Wet-on-Wet Oil Painting Technique. Bob Ross wanted to bring painting to everyone, with no drawing or other painting experience necessary - it's all about the dabbing and swirling!
Jayne cater's for all ages, from young to old and as long as you can hold a paint brush you will be leaving with a painting to be proud of. Your friends and family will be astonished at your new found skill.
Need more advice?
Take a read of some of our other amazing guides and top 10 round ups below. We're sure you'll find something useful, oh - and don't forget to share the love. ‌
‌Obby out. ‌