The Ringsmiths went viral on TikTok in September 2020 after a student posted during their silver ring making workshop.
Running successfully since January 2019, The Ringsmiths found themselves going viral and selling out for months in advance thanks to a TikTok post from a student attending their popular silver ring making workshop.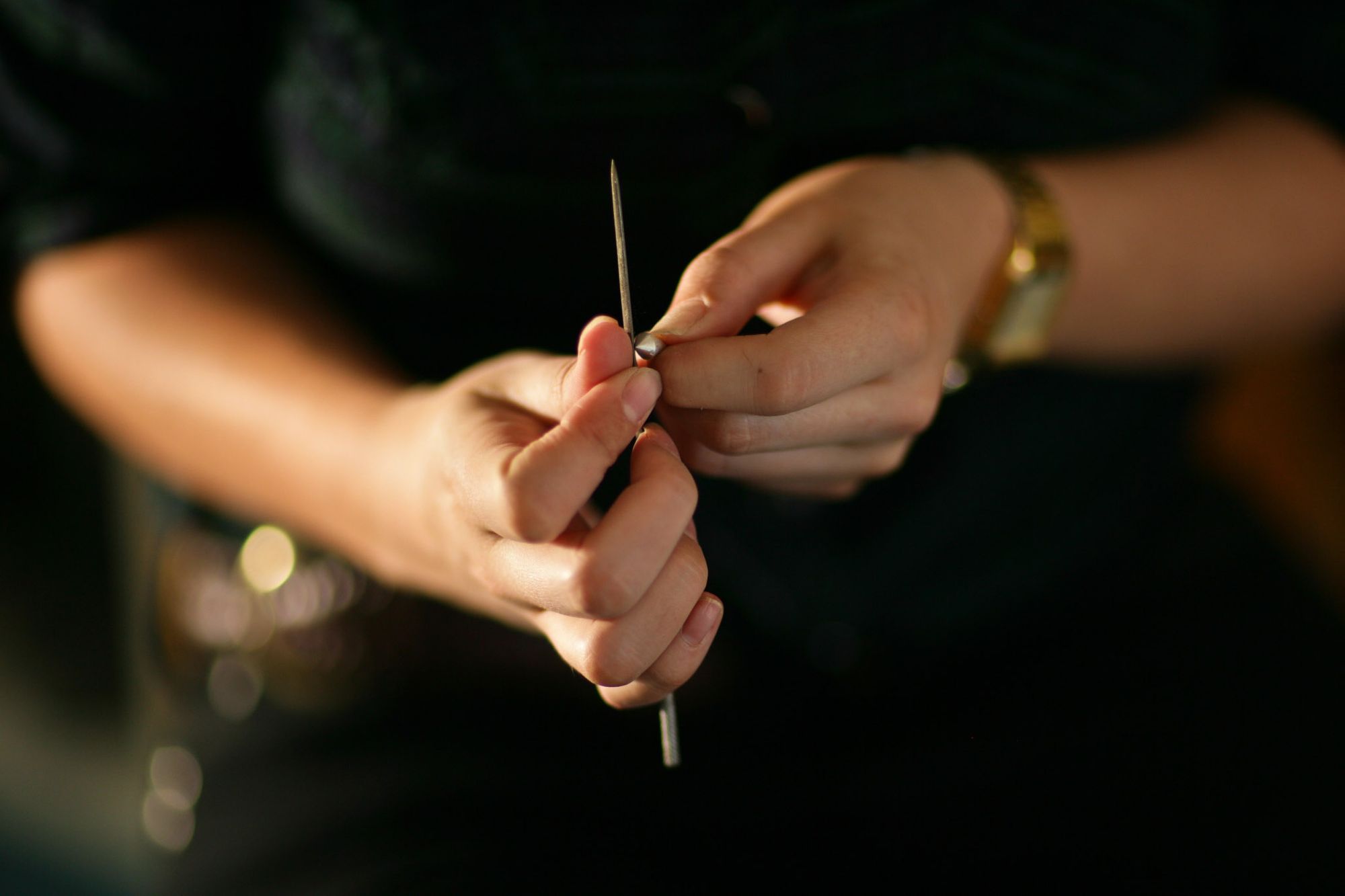 The Ringsmiths, Ros Millar & Milena Kovanovic, are two close friends and jewellery designers who launched their school in January 2019 so they could share their knowledge and expertise with budding jewellery designers and makers.
Both Ros and Milena are founders of their own jewellery brands respectively. Ros launched 'Ros Millar' in 2010, a luxury fashion jewellery brand using traditional techniques in a modern way to create her Gothic luxe aesthetic. Milena, founder of jewellery brand 'Crucible London' has been making fine jewellery for 13 years since graduating from Central Saint Martins and is a qualified gemmologist.
In November 2018, Ros opened her first store, 'Kas and Ros' in London, where The Ringsmiths run their in-person workshops from, in a beautiful enclosed courtyard set up in the back of the store.  
Early in 2020, The Ringsmiths were quick to adapt to the pandemic, converting one of their best selling classes, Design Your Own Silver Ring with Two Jewellers into an at home kit that includes everything students need to learn basic jewellery design and wax carving techniques, including a video tutorial from The Ringsmiths themselves. Once carved, students send back their creations to be cast in sterling silver.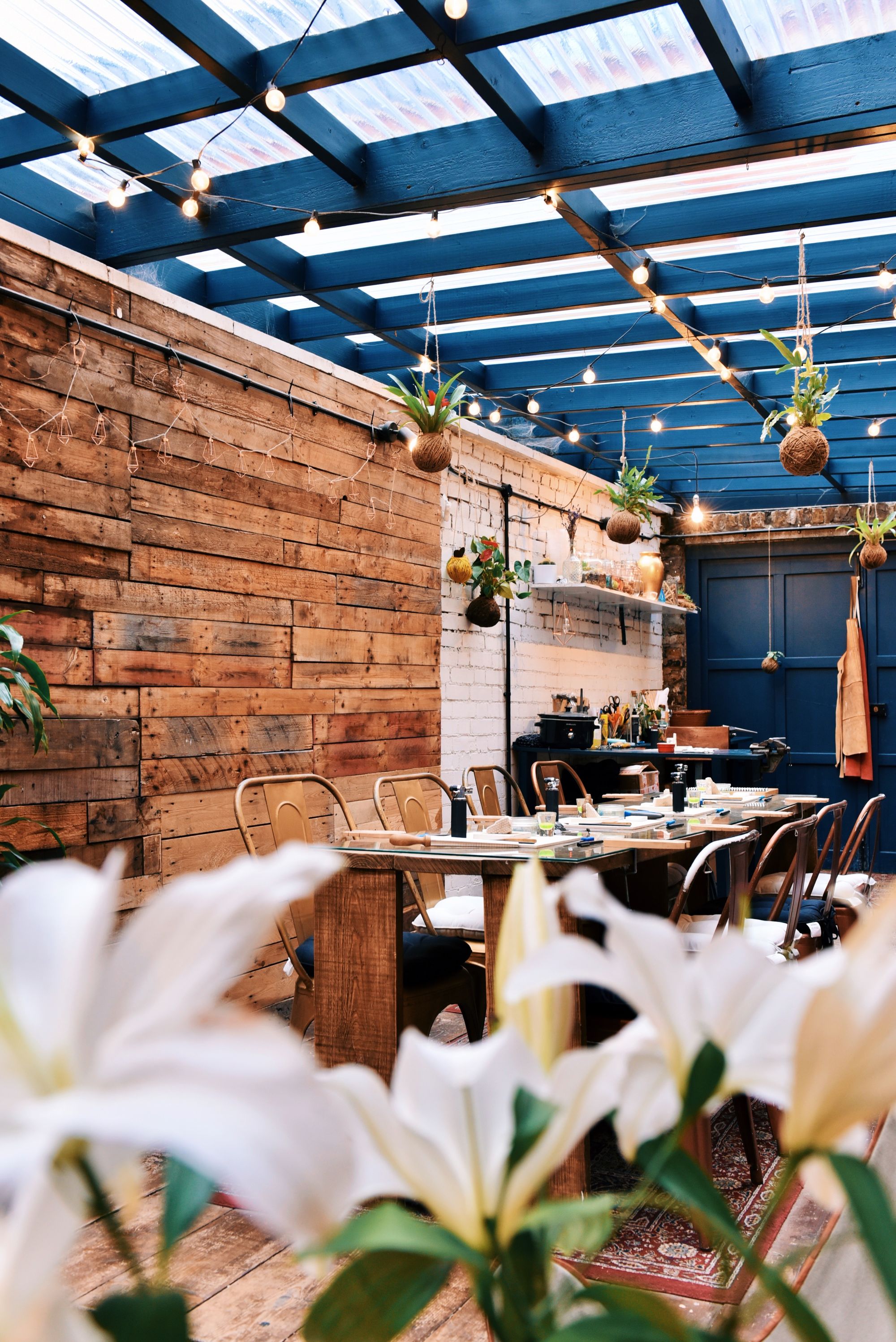 When The Ringsmiths were able to reopen for in-person workshops in the summer of 2020 (with social distancing measures in place), they found themselves the centre of a TikTok storm when one of their students posted a short video of their Make a Silver Ring Workshop via the platform.
The short video edit, that took viewers through each stage of the silver ring making process, from annealing to forging, soldering and filing, excited and inspired the TikTok sphere, selling out months of in-person workshops within hours of the post. The Ringsmiths have since joined TikTok and regularly post similar videos showing the intriguing and fascinating process of jewellery making and silversmithing.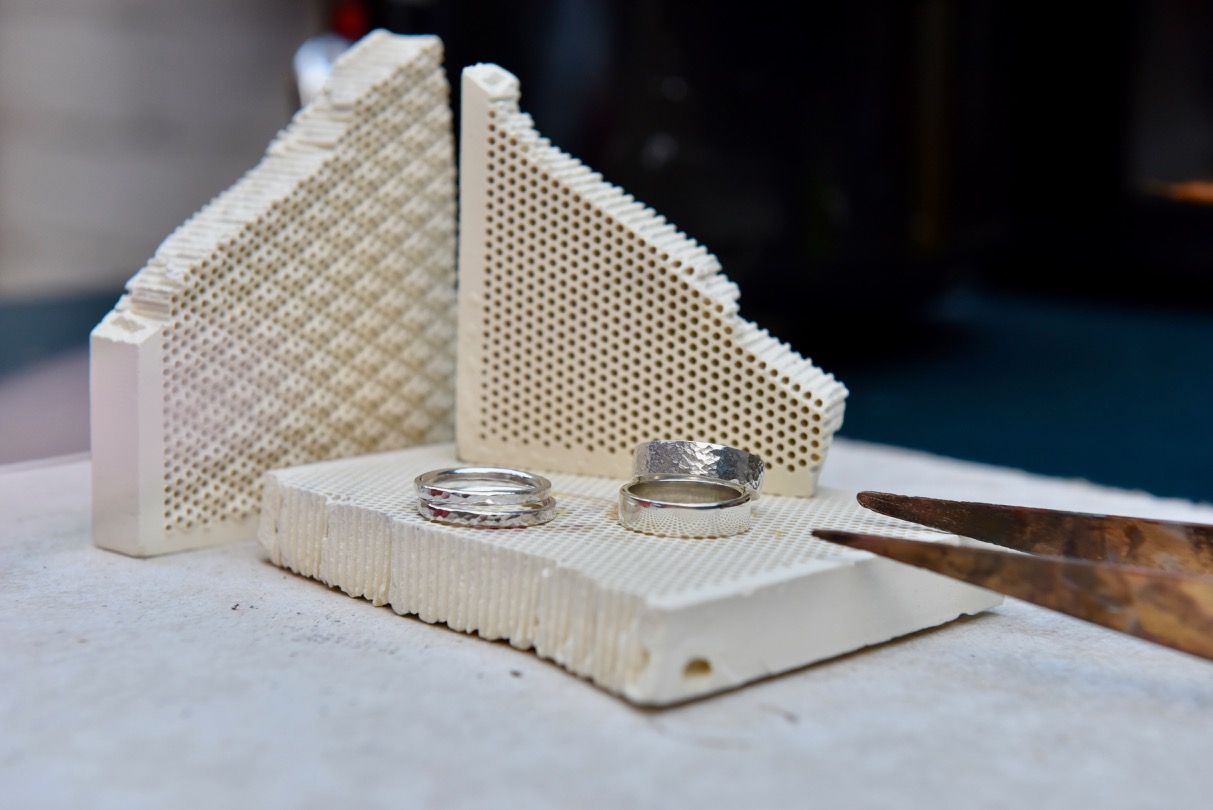 As well as silver ring designing and making, The Ringsmiths offer necklace and bangle making workshops to teach different techniques involved in jewellery making.  
Their range of creative jewellery experiences doesn't stop their, as The Ringsmiths also offer a workshop to Make your own Wedding Rings for couples to book privately and create even more memories and experiences surrounding their marriage. Most couples choose to make each other's rings, adding a touching and loving significance to the already powerful symbolism of a wedding ring.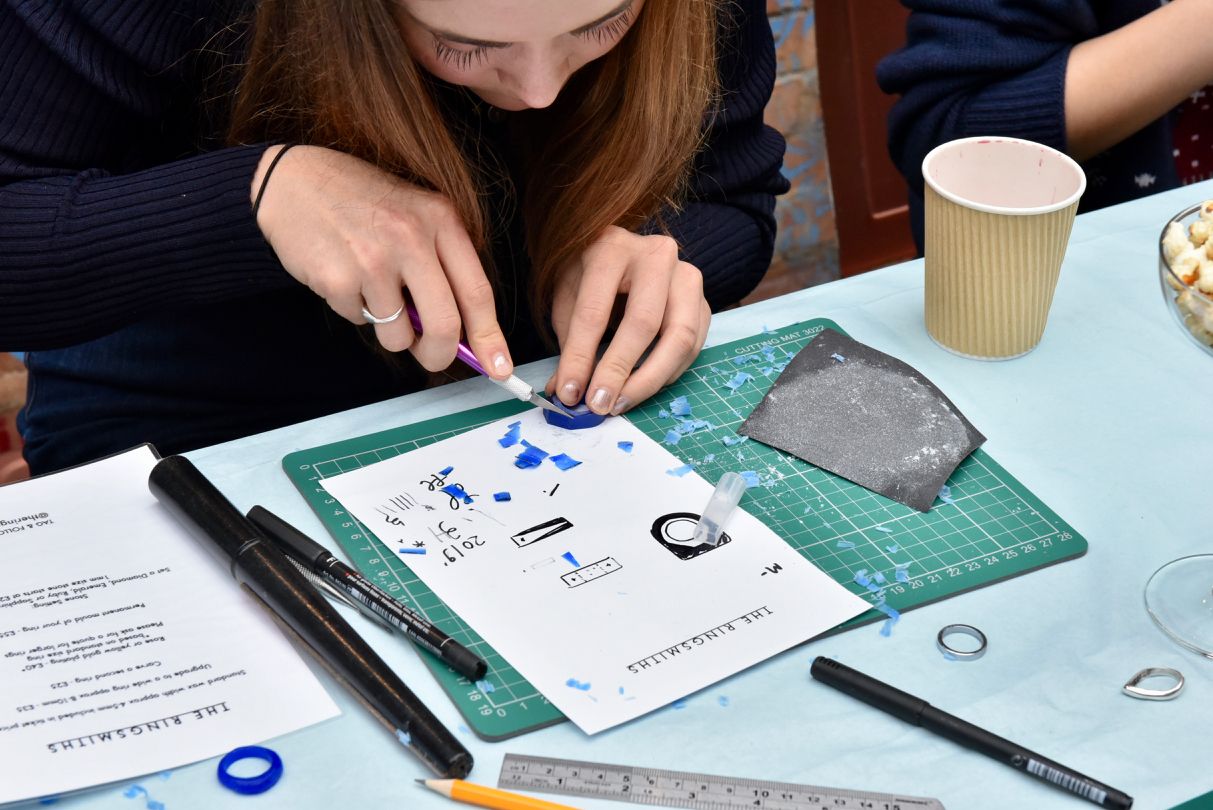 Incredible experience making a silver ring with Ros and Milena! They are incredibly thorough and detailed, taking you through every step of the way in the most informative yet fun way possible. My girlfriend and I had the best date ever and we are so pleased with how the rings turned out - we love them. We couldn't recommend highly enough - thank you Ros and Milena for an unforgettable experience.
- Charlie, via Obby 2021 -
The Ringsmiths' collection of silver jewellery workshops are perfect for friends, family, couples or individuals who are looking for a unique creative experience, resulting in a truly personal and professional looking piece to keep forever. Their workshops are also popular with corporate and team-building events.
Following another closure of their studio in early 2021, The Ringsmiths can't wait to re-launch their in-person workshops again in April 2021. Whether you're looking to learn in-person, from home, or with your team, The Ringsmiths have got you covered.
Want to learn more?
Check out more blogs featuring Obby teachers and their stories below: