---
Our Top 5 Virtual Experiences are:
---
Virtual Arty Party: Hosted on Zoom
Price: £35pp | Length: 1hr
This art experience offered by MasterPeace is a great virtual option for the Christmas season! Choose from one of their 9 Art Kits, which includes a pre-outlined canvas, paints, brushes and more, and join your live virtual class on Zoom. Select a time that suits you, and your artist host will paint along with you, coaching everyone along the way!
There's no limit on the size of your party, so invite as many people as you want - the more the merrier! MasterPeace will fast-post your chosen kits directly to everyone's door, and also offer shipping all around the world. So no matter where your party-goers are, everyone can join in the fun.
Book now on Obby
---
Terrarium Masterclass
Price: £78pp | Length: 2hrs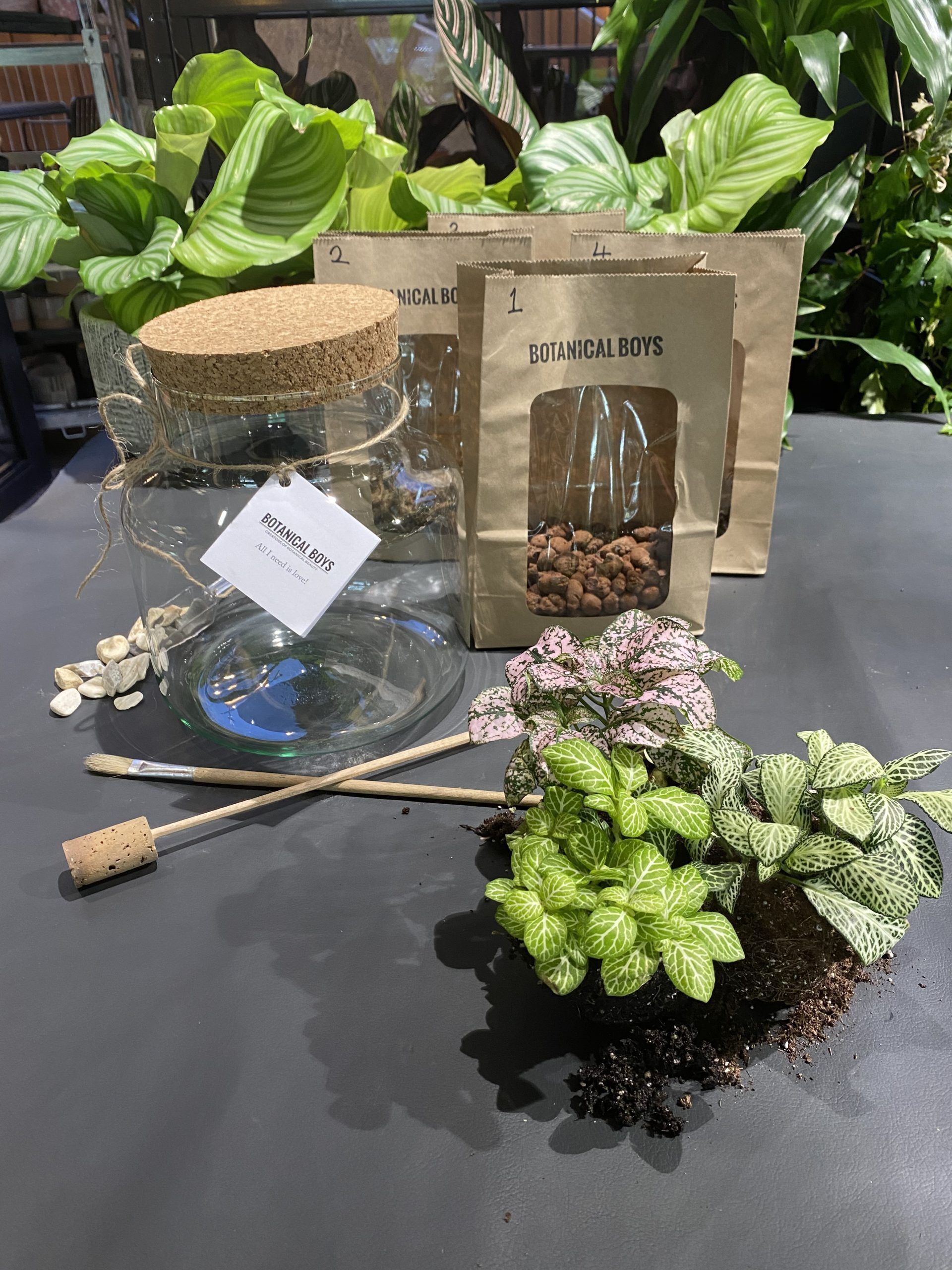 If you're looking to incorporate some greenery into your Christmas party plans, this Terrarium kit from The Botanical Boys has you covered! By purchasing, you and your party will be guided through a terrarium class step by step via a live online class.

The Botanical Boys will take your party through the steps to build your terrarium during the 2-hour class, where they will provide fascinating history facts on terrariums throughout, with opportunities for everyone to speak to your tutor about any questions or queries you might have. Everyone will also receive aftercare advice for your terrarium, to ensure it sticks around longer than your Christmas tree!
Book now on Obby
---
Aromatherapy Candle Making Workshop
Price: £39pp | Length: 1hr
Invite the Christmas spirit into your home office with this Aromatherapy Candle Making Workshop from Yougi! Your party will start by learning about the different benefits and healing therapies of the different essential oils from your tutor Emily - founder of Yougi. You'll learn all about fragrance families and what top, heart and base notes are, before incorporating a mix of soothing essential oils to make your very own soy wax candle!

All the raw materials for the candles are cruelty-free, ethically sourced, eco-friendly and 100% natural. Everything will be posted to you and your party ahead of the class, including Eco-soy wax, candle container, an essential oil blend of your choice, a wick, a wick holder and a sticker.
Book now on Obby
---
Pottery Class
Price: £55pp | Length: 1hr 45min
Why not use your Christmas party to discover a new skill? In this workshop by London Wildflower, you'll use clay to make beautiful hand-built projects. From trinket bowls to model-making and sculptures, your party will learn techniques that will open a world of possibilities in clay.
Your party experience will start with a Clay Kit that will be posted to you in advance of your session, containing everything you need. It's important to note that the clay in your kit will dry naturally within 24-72 hours depending on the size of your project, so no kilns or oven heating is required!
Your online session will teach you basic hand-building skills and essential pottery techniques needed to create a small collection of clay pieces - making lovely display items, or even Christmas gifts!
Book now on Obby
---
Festive Wreath Making At Home
Price: £60pp | Length: 2hrs 30min
We couldn't write a list about Christmas crafts without including a good wreath class! You and your party will get to design and decorate your very own Christmas wreath from the comfort of your own home, away from the cold! All the materials you and your party need will be mailed to each member in advance of the workshop.

Hosted by Hayley McDonald of Floral Merchant London, this small intimate virtual online class setting is the perfect opportunity to do something festive, relaxing and connect with nature whilst having fun with the rest of your party. Over the 2 and a half hours you will create your very own wreath using the finest seasonal foliage and fruits, leaving everyone with a beautiful handmade Christmas wreath to enjoy.
Book now on Obby
---
Need more advice?
Hopefully, these virtual ideas will help you out if your Christmas plans have had to be Zoom-ified. If you're still stuck for ideas to keep the Christmas spirit in the virtual realm, be sure to take a read of some of our other amazing guides and best round-ups below. We're sure you'll find something useful, oh - and don't forget to share the love.