Meet Eli Wislocka, the founder and teacher at London-based Love and Salvage, where scrap pieces of leather an fabric are reclaimed and turned into the most stylish handbags, shoes and pouches!
With a focus on sustainability, Eli and her business aim to keep as much of this beautiful material out of landfills as possible with their workshops and kits. Whilst she doesn't have a background in the fashion, Eli's passion for the enviroment and crafty nature have made Love and Salvage a success.
We spoke to Eli all about her journey to setting up Love and Salvage, and what she's learnt along the way.
Book with Love & Salvage now on Obby
(Eli's answers have been edited for length and clarity)
---
So, Eli, give me a little background about who you are and what you do?

We are a micro business based in East London and we started making bags, which quickly morphed into bag-making workshops, in late 2016. During lockdown, we started to develop a kit range which has really taken off, and we are currently running workshops from craft spaces and from a workshop I have at home. But, in October (2021), we will be moving to a leather studio where I can offer a wider range of workshops with interesting fun leather machines!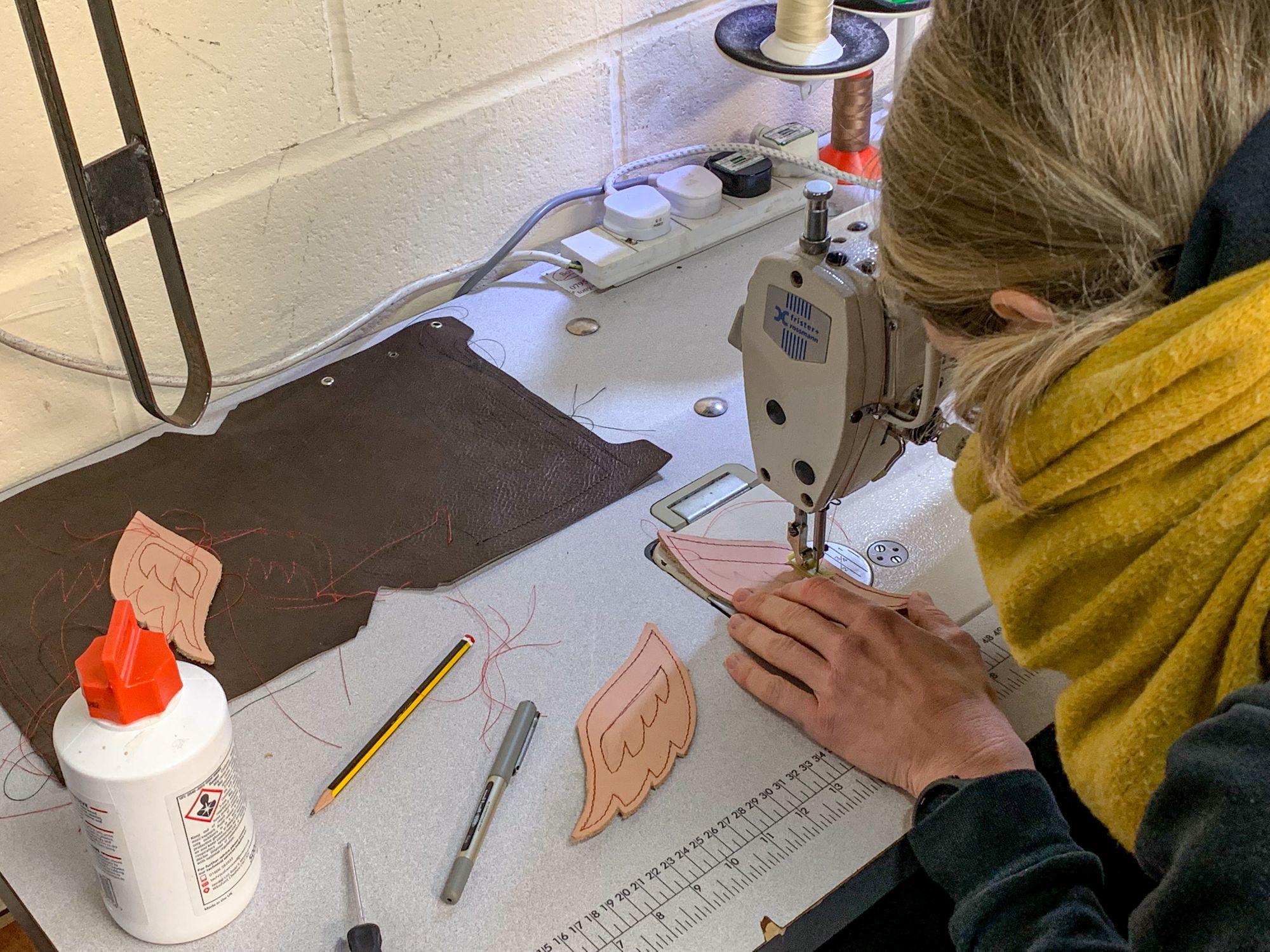 Ooh that sounds exciting! When was the first time you started working with leather and making bags, and what was it that drew you to it?

I'm a bit of a textile hoarder, I had collected all of these tapestries and decided to make bags out of them - so I thought, I better learn how to sew with leather. A friend of mine worked in a furniture manufacturer … that had bags and bags of leather in the office, so she gave me all this waste leather to use! I went to pick it up, filled the boot of the car with these bags of leather, got home, and just emptied the bags on the kitchen floor. There, on the floor, was this mountain of amazing leather, and I was really in awe of how much I'd managed to scavenge. It then occurred to me that there is waste leather literally everywhere, and people are not using it - they're just chucking it out! That idea just captured me, and I started to phone round upholsterers and picking up waste leather right, left, and centre.

From there, I made a range of bags and started a pop-up shop. When I was trying to work out ways to encourage people to visit the shop, I thought 'Oh I know, I'll offer some workshops!' And then when I started to offer them, I was absolutely inundated with requests, and I immediately thought 'What am I doing trying to sell leather bags when everyone wants workshops?!'

I come from the voluntary sector, I used to be a project manager, and for years part of my job was delivering workshops - so it just seemed like a really easy, natural move for me.

That was going to be my next question! You know, when did you find teaching was something you were going to be interested in and did you find it hard to make that leap from creating for yourself to teaching other people - but I guess if you've done it in the past?

Yeah! Well, I always had to develop training, giving sports workshops for young people or admin workshops to older people, all kinds of things. That had always been part of my role in a way and it just coincided with the very beginning of the crafting and workshops trend back in 2016, and it just seemed like a good fit for me.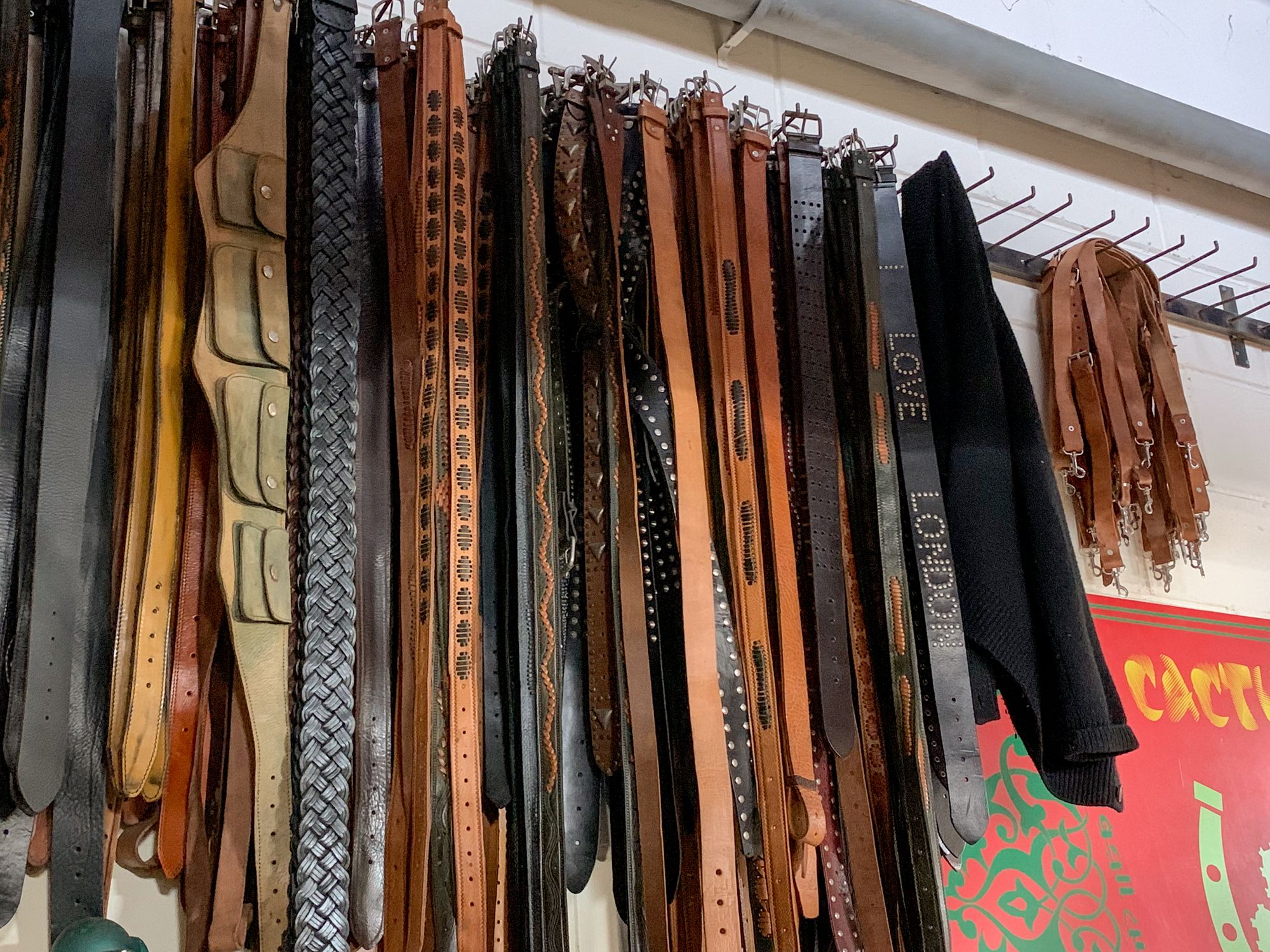 Moving on, what's been your favourite student interaction since you've started teaching, or is there something that sticks out to you about teaching in general?

You know, the thing that always sticks out to me is I'm always amazed by how capable people are of designing things for themselves - the shoe designs and the bag designs, it's astonishing!
(Pauses for a second to think) Except, it's not astonishing in a way. Because we go through life deciding what clothes we're going to wear, what colours to wear, choosing what bag we carry, in a way we all have this fashion sense that we've learnt throughout our lives. So it shouldn't really be a surprise to me that everybody is really really competent when it comes to design, but the things that people make are amazing.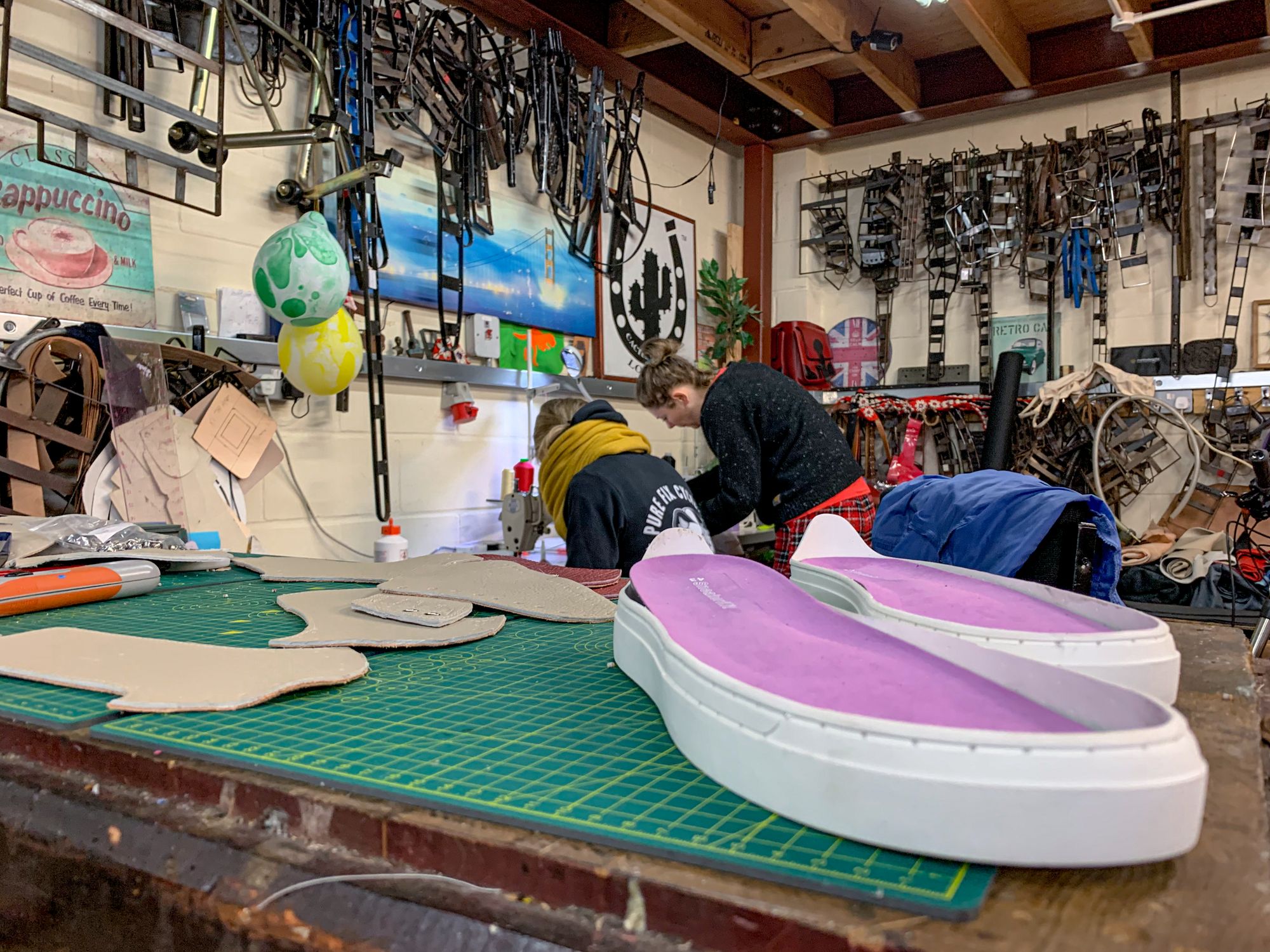 Looking more towards your own creativity now, how do you maintain your passion now you've turned it into a job? Is that something you struggle with now it's become something that you do for work?

(Laughs) I mean, I used to absolutely adore bags! I would go round Harrods and Selfridges looking at these crazy bags, and dreaming of the day that I would be able to drop £1000 on a handbag. Now, I've become much less precious, and that's really strange because I never thought that would happen! But now, I'm a leather person, and I'm really just in love with the material. So what I get enjoyment out of has changed.

I stay motivated in lots of different ways. I'm still very much a sneaker person, and so I'm always looking at amazing sneaker designs and coming up with my own. I'm also always on the hunt for new things and products that people can achieve in workshops, especially if that can include leather that comes to us that's not always suitable for the things I do. Whilst it's technically waste, it's still material that we can turn into something amazing!

I'm also constantly learning new things, and that's really motivating for me. I don't come from a fashion background, I didn't go to university and learn loads of specialist techniques. But now I'm working with a leather studio, so I'm learning loads of techniques from the other people who work there! It's really good for your brain, it's self-growth, and that definitely motivates me.

Oh and of course, the fact that people love the things that they make in my workshops - that's motivating for me too!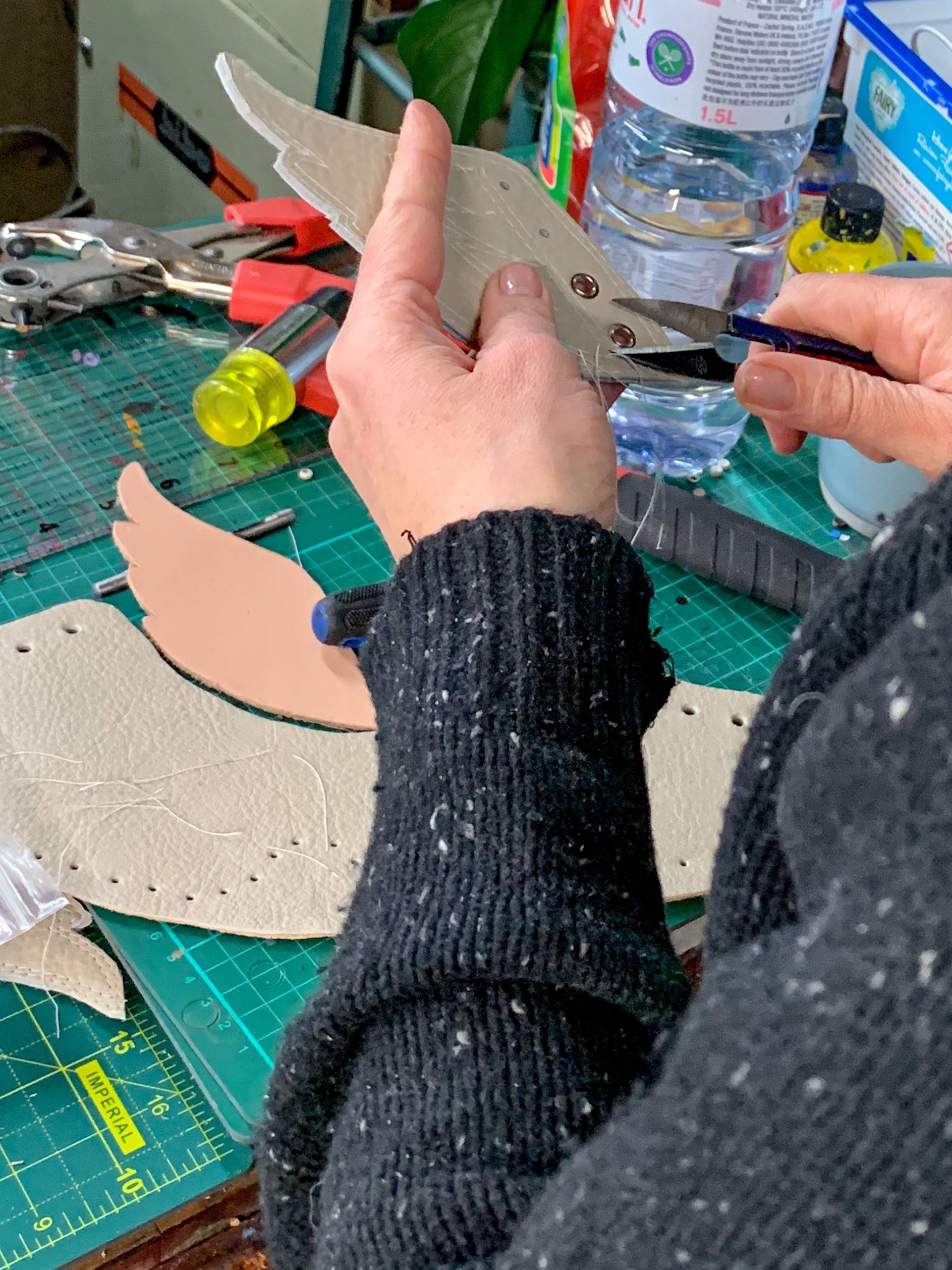 It sounds like you've got lots to keep you motivated! On a more personal note, what's one milestone you've reached with your business that you're proudest of?

I'm super proud of the kits, and how well they've been received. Can that count as a milestone?

(A Very Quick Authors Note - Eli was incredibly modest with her answer here, her kits were one of the first to be launched on Obby during the first lockdown here in England, and they were - and still are - incredibly popular with our students! You can check them out here)

For my final question, I wanted to know if you had any tips for aspiring creatives who looking to take the leap and start their own business?

Just start. Just start, and don't try to start with a finished idea of what it's going to be. Just start with an idea, it's going to change as you go along, and you learn so much from every workshop, every moment, that you'll improve as you go.
---
Book with Love & Salvage now on Obby
---
Want to know more?
Interested in finding out more about our wonderful teachers? Check out some more blogs featuring Obby teachers and their stories below: