Classes
Evening classes with plenty of hands-on teaching to perfect your dinner party.
This is a great class for meeting new people because after all the floury flirty you get to enjoy a full 3-course meal. Do not worry though, the learning part of the class is suited to both beginners and expert cooks.
In this class
You will get taken through steps on how to prepare some yummy dishes, see a demo by an expert chef and then get to try your hand at some of the skills you have learnt.
These evening classes tick all the boxes and will teach you a variety of dinner party dishes to woo that special someone. Oh, and for those of you who love using the Blue Peter line 'Here's one I prepared earlier!' you will learn what to prepare in advance so that you have a hassle free evening and can concentrating on getting groovy. Each class will start with some chatting and welcome wine, some more chatting and hot home made bread with some yummy dips. You, and all the other lovely people in the class, will witness a dangerous demo by the chef and then get set free in the kitchen!
If you really want to impress your friends or family (or get a last minute call up to 'Come dine with me'), this is the class to take.
Now you can
Host a fabulous dinner party;
Cook a meal that sounds fancy, looks delicious and most importantly, is easy to prepare;
Have that just baked bread smell coming from your kitchen and not the bakery.
Eat
Once all the cooking is done - you get to sit down, relax and enjoy the 3 course meal you just prepared, with more booze.
Select a class time
Wed 22 Aug, 6:00pm - 9:30pm
Wandsworth Town, SW18 1FZ
Thu 13 Sep, 6:00pm - 9:30pm
Wandsworth Town, SW18 1FZ
Fri 26 Oct, 6:00pm - 9:00pm
Wandsworth Town, SW18 1FZ
Thu 15 Nov, 7:00pm - 10:00pm
Wandsworth Town, SW18 1FZ
Thu 6 Dec, 7:00pm - 10:00pm
Wandsworth Town, SW18 1FZ
None of the dates work for you? Let the host know and you will be notified when new dates are added.
You will only receive an email from us if new dates are added for this class, you will not receive any marketing emails, and that's a promise!
Gift this class to a friend or loved one
Did you know?
Deipnophobia is the fear of dinner party conversations
Obby Guarantee
We ensure quality. If your class doesn't reach your expectations, we'll give your money back.
Gift this class to a friend or loved one
Top class! Incredibly friendly and comfortable environment in the middle of London.
Reviews
Top class! Incredibly friendly and comfortable environment in the middle of London.
Gallery (3)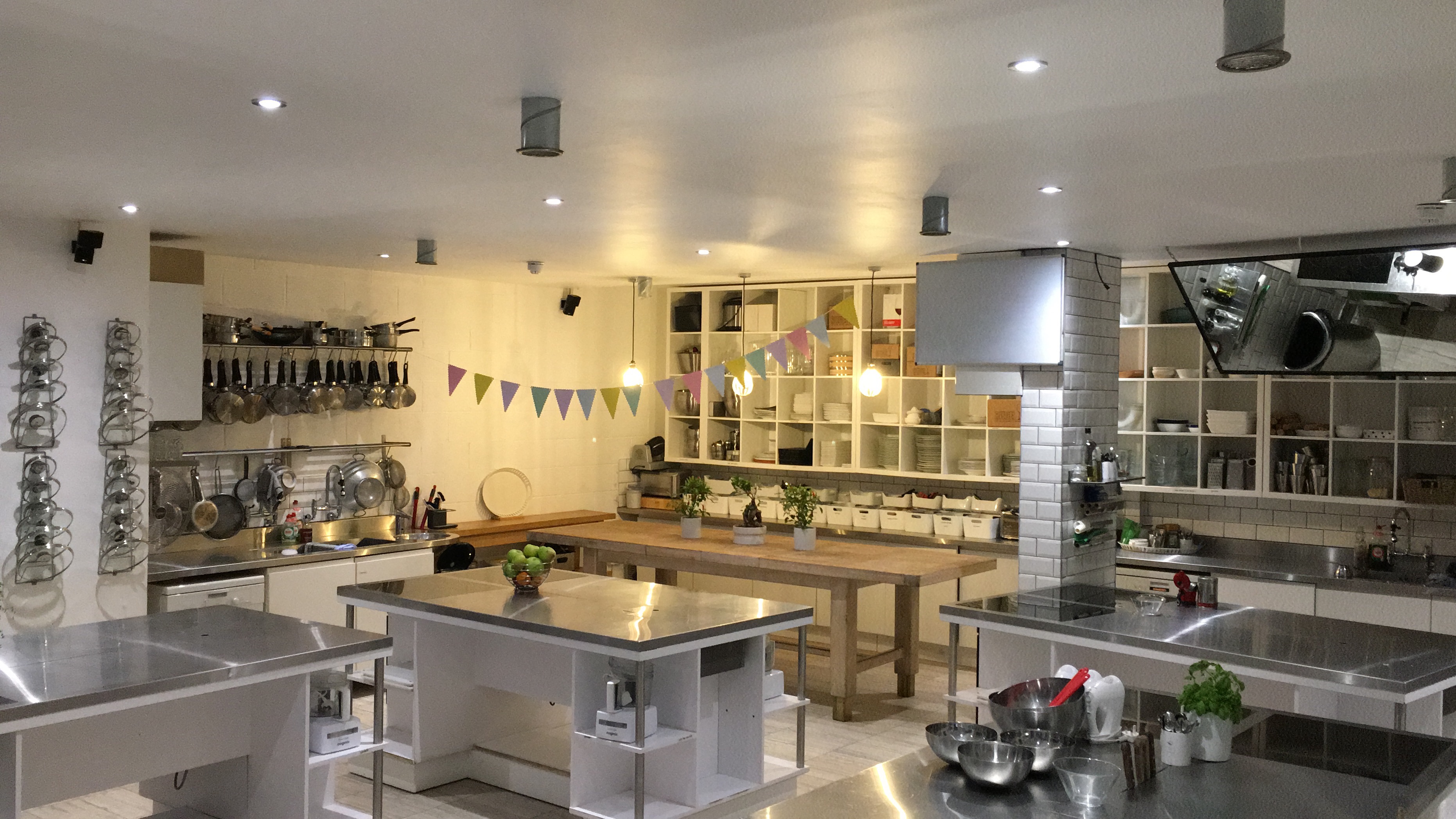 About your host, The Avenue Cookery School
The Avenue Cookery School is a family-run leaning business based in Wandsworth in South West London. The owner and head chef Diana began her career as a chalet chef before discovering her entrepreneurial side and founding a number of specialist food ventures. Infamously, Diana taught at The Grange Cookery School in Somerset for 7 years before starting The Avenue, where she has been ever since.
Diana is supported by her son Richard and daughter Sophie.
The food at The Avenue can be considered classic chic but full of fun twists and turns (ranging from macaroon masterclasses to gluten free baking to simple supper classes). All the classes are taught in the school's beautiful kitchen facilities in a relaxed environment.
Watch The Avenue here, where all the magic happens: https://www.youtube.com/watch?v=xCBO61x4Aow&feature=youtu.be
Notes
Dinner Party Dining Classes Menus Thursday 8th February Parma Ham, Sun Dried Tomato and Ricotta Stuffed Courgette Rolls Thai Salmon Parcels on a Vegetable Stir Fry with Sweet Chilli Sauce Lemon and Almond Torte Thursday 8th March Pumpkin, Pear and Radicchio Salad Tapenade Crusted Leg of Lamb with Potato Dauphinois and Buttered French Beans Lemon Meringue Pie Thursday 19th April Griddled Scallop with a Vegetable Ragout Duck Breasts with Braised Pumpkin, Lentils and a Cherry Sauce Earl Grey Sticky Toffee Pudding Thursday 17th May Gazpacho with Parmesan Croutons Poached Leek and Porcini Stuffed Chicken Breasts with Seasonal Vegetables and a Tomato Dressing Individual Banana Tart Tartins with Salted Caramel Sauce and Coconut Ice Cream Thursday 14th June Tuna Ribbons and Smashed Avocado with a Lime and Ginger Dressing Thai Green Chicken Curry with Lemon and Saffron Rice Pistacchio and Pomegranate White Chocolate Cheesecake Wednesday 22nd August Avocado and Crab Timbale with Citru
Flexible cancellation policy
Any class can be cancelled and fully refunded within 24 hours of purchase. See cancellation policy.