What you will do
In this two-hour bitesized workshop you will learn how to make a beautiful, draped kimono jacket. Choose from two different styles, batwing kimono (more draped) or a box sleeve kimono! Please note, you will need to purchase materials before attending this class.
What do I need to bring?
Please bring along 1.5 metres (150cm wide X 150cm long) of a fabric of your choice - go as bright or patterned as you like!
If you are an inexperienced dressmaker, do not choose silky, soft fabrics, as you will find these difficult to sew. Ideal fabrics include cottons, light wools and brocades.
It is important that your fabric is no shorter than 140cm in WIDTH, or the kimono pattern will not fit onto your fabric.
Do I need to provide a size?
No, this pattern is a "one size fits all". As this is only a 2 hour session, no alterations / amendments can be made to the pattern.
PLEASE NOTE: If you forget to bring along your fabric, we have 2 metre packs of fabric that can be purchased for £12
Unfortunately we can not reschedule your workshop if you arrive without the fabrics for the workshop.
Select a class time
Sat 14 Mar 2020, 5:30pm - 8:00pm
Thu 19 Mar 2020, 6:30pm - 9:00pm
Fri 3 Apr 2020, 6:30pm - 9:00pm
Fri 10 Apr 2020, 6:30pm - 9:00pm
Wed 15 Apr 2020, 5:30pm - 8:00pm
Fri 17 Apr 2020, 6:30pm - 9:00pm
Wed 29 Apr 2020, 6:30pm - 9:00pm
None of the dates work for you? Let the host know and you will be notified when new dates are added.
You will only receive an email from us if new dates are added for this class, you will not receive any marketing emails, and that's a promise!
Obby Guarantee
We ensure quality. If your class doesn't reach your expectations, we'll give your money back.
Very fun and I got to make a great kimono
Had so much fun! The teacher is lovely; his directions were clear and always helped when I did something wrong. I have a beautiful kimono now which I won't stop wearing. Thanks!
Reviews
Very fun and I got to make a great kimono
Had so much fun! The teacher is lovely; his directions were clear and always helped when I did something wrong. I have a beautiful kimono now which I won't stop wearing. Thanks!
Had such a great evening making my kimono. The teacher was very patient and ensured that everyone walked away with a beautiful finished item.
The workshop was excellent. The small class was very helpful because I am hard of hearing and there was not too much background noise. With the instructions it was really easy to make my kimono. It was so good that I have already booked another workshop with them. Their location is also really easy to get to, even from South East London.
Really enjoyed making my own kimono yesterday and am proudly wearing it today! Craig was knowledgeable and friendly.
Was amazing
Never picked up a sewing machine or even a needle before. In 2 hours had made a kimono with nice stitching. Credit to Craig and his super-effective teaching style
What a great night, I'm still buzzing about the fact I ACTUALLY made something, in two hours and I really am going to wear it. If you're looking to build your confidence or learn a new skill this is the place, a helpful teacher who will give you all the help you need but more importantly knows when to step back and let you try for yourself. I absolutely recommend this, even though I had to iron (I NEVER iron) and will be going back for more. Just make sure you take the right amount of material (that's one and half meters SQUARE).
Really good workshop, well lead and the kimono I made was fab! Would definitely recommend to anyone!
I really enjoyed the class and was very impressed with the quality of the teaching. I had never made a garment before but I have a finished kimono that I love. Looking forward to booking another class.
I loved this class. It was my first time on a sewing machine and Craig was really patient. Even though it's a simple design, I found it quite challenging so I'm not sure I'm up to dress making standards just yet but I'll persevere! Slightly disappointed that I'm not able to make more kimonos it would have been nice to have a pattern to take home but still a great evening and met some lovely people.
The workshop was great. The group was small meaning that none of us got left behind and we all left with a finished product. Craig, our teacher was great, really knowledgeable, very patient and took the time to ensure that each of our garments was as good as it could be (or rescued us when it went wrong!) I would definitely recommend this to my friends.
Really good workshop to complete a stylish kimono. Craig was knowledgeable and patient even with the more demanding people in the class. The finished kimono is great! Having a pattern to take away with us so we could make more at home would have made it even better!
We really enjoyed this workshop, I hadn't made an item of clothing since school days under strict guidance from the teacher. Craig is a great teacher, the fact that I've come away with a finished, well made item of clothing is nothing short of a miracle to me. The main thing I got from this was losing my fear of sewing machines and I really want to do more. Thank you!
Great teacher, helped us out massively when we didn't realise we had to bring our own fabric. Fun class, great for beginners.
Such a fun class, really makes you appreciate the effort that goes into making clothes. The pace was fast (or at least it felt like that to me, a complete beginner), but each step was explained properly; it certainly wasn't rushed. Would highly recommend this workshop, it's SO satisfying to come out of it with an item you truly love and that you know you'll wear.
Really great tutor and lots of fun! Perfect for people starting out with sewing projects
Really enjoyable class which made the process of making a kimono easy and fun even though I was learning a lot of new things (we even got to use an overlocker!). The tutor was friendly and very knowledgeable and guided us step by step and everyone in the class walked out with a beautiful kimono at the end. I would really recommend this class, it has inspired me to try more sewing projects/classes. Thank you Fashion Box!
Wonderful class with a patient, calm and clearly talented teacher. For a person with hardly any seeing machine experience , it still amazes me that I left with a completed kimono which I actually wear and which had attracted compliments! Cannot recommend highly enough!
I have never made a garment of any kind before. I struggle to sew a button on! I was gifted this class along with the material as a Christmas present. Somehow Craig taught me to make a beautiful Kimono! It was hard work, but lots of fun. I definitely recommend this class.
The instructions were really clear and it was great to come away with a finished piece. Definitely gave me more confidence to try other projects on my own. The class did feel a little rushed though and I think might have been better as a 3 hour class to make it more relaxed.
My granddaughter and I were inexperienced sewers. Craig was very clear with his instructions, patient and encouraging and I avert short time we both made delightful Kimonos. Will return for more fun and fabric ! Give it a try !
It was a really great class! It was a really fun and chilled atmosphere. We really had a great evening. I would highly recommend if you're looking for something different to do or want to have a go at some sewing.
Class location
Seven Sisters
Unit 4
718-722 Seven Sisters Road (Entrance on Gourley Street)
N15 5NH
London
Gallery (4)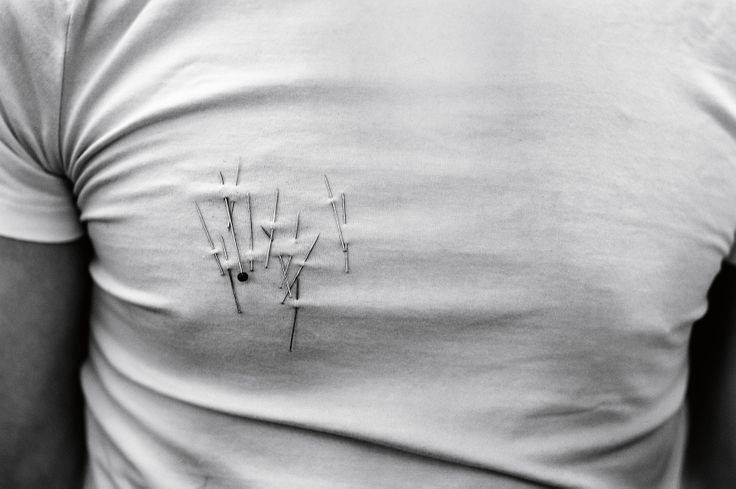 About your host, The Fashion Box
Who we are: The Fashion Box Group was founded in 2013.
After graduating from Central Saint Martins, with a post-graduate degree in Advanced Innovative Pattern Cutting, Craig (Mr Fashion Box!) embarked on a kaleidoscope of successful ventures within the fashion industry. During this time, he has worked alongside a huge selection of fashion houses, new designers and is a mentor to many university lecturers and fashion graduates.
Craig has over 15 years experience in teaching in universities and colleges, as well as with private clients. As a result, he is accomplished at getting the best out of both groups of students and one-to-one situations.
After 7 years at Istituto Marangoni, he left to pursue his dreams of opening his own fashion school, which resulted in The Fashion Box Academy.
Craig is also Head of Fashion at LCCA, and is currently writing a programmes for The London College of Contemporary Arts' MA course in Luxury Fashion Design.
Craig has been the Collection Manager for Qasimi Homme, worked alongside Sadie Clayton, and is currently working on production of a collection for Liberty of London.
Notes
Don't forget your funky fabrics! Please note, fabric *must* be 140cm - 150cm wide, or the pattern will not fit on the fabric, so bring the right size to avoid disappointment!
Age Requirement
14
All students under the age of 16 must be accompanied by a parent/guardian.
Flexible cancellation policy
Any class can be cancelled and fully refunded within 24 hours of purchase. See cancellation policy.