What you will do
You can now extend your thread of knowledge with this sewing workshop for beginners. Join Craig and the rest of the Fashion Box team for this three-hour class offering an introduction to domestic sewing machines.
After getting to grips with threading, you'll also have the opportunity to explore different stitching techniques and seams as well as mastering sewing in dreaded zips, all with easy techniques provided by your fashion host.
In the last hour of the workshop we will make a small make-up bag / pencil case with an invisible zip!
Don't miss out on this fantastic introduction where you're sure to leave understanding the basics of using a sewing machine!
We also have a studio shop where you can buy our Fashion Box Starter Kits. We also have a selection of sewing books, pattern cutting equipment and sewing patterns. Card payments over £10
Select a class time
Tue 21 Apr 2020, 10:00am - 1:00pm
Fri 24 Apr 2020, 6:30pm - 9:30pm
Sun 26 Apr 2020, 10:00am - 1:00pm
Sun 26 Apr 2020, 2:00pm - 5:00pm
Mon 27 Apr 2020, 10:00am - 1:00pm
Thu 30 Apr 2020, 10:00am - 1:00pm
Sun 3 May 2020, 10:00am - 1:00pm
Sun 3 May 2020, 2:00pm - 5:00pm
Mon 4 May 2020, 10:00am - 1:00pm
Tue 12 May 2020, 10:00am - 1:00pm
None of the dates work for you? Let the host know and you will be notified when new dates are added.
You will only receive an email from us if new dates are added for this class, you will not receive any marketing emails, and that's a promise!
Obby Guarantee
We ensure quality. If your class doesn't reach your expectations, we'll give your money back.
I had a great time - 5 stars!
I haven't been able to stay until the end but I really enjoy the workshop. It was really well explained and in a good atmosphere. I've been able to reproduce at home without any problem all that I've been explained. I recommend the class for beginners and will not hesitate to go back to another class with the fashion box.
Reviews
I had a great time - 5 stars!
I haven't been able to stay until the end but I really enjoy the workshop. It was really well explained and in a good atmosphere. I've been able to reproduce at home without any problem all that I've been explained. I recommend the class for beginners and will not hesitate to go back to another class with the fashion box.
Fantastic class! Francis was very knowledgeable and went at a good pace for everyone. He explained the processes in a very clear way, easy to follow. We learned how to thread a machine, how to do a French seam and a hidden zip. I'll be back for sure!
The teacher was thorough, and managed the class time appropriately. He was clear in his instructions and there was sufficient time to get through the lessons as well as to practice. He was great with my daughter, even answering questions that she had about other sewing interests. Thank you!
I thought the workshop was fab. Craig was a patient enthusiastic tutor too!. I'll be booking more classes with The Fashion Box. Thanks Craig! 😁👌🏻
This workshop was excellent! Highly recommended. It was well equipped- each individual had a machine. Our instructor, Francis, was so patient with questions and people like me who lagged behind the faster learners in the group. The lesson was well structured, there was enough time to complete the learning exercises. We learned a lot fir a three hour session. It was worth the money and I really enjoyed it and had fun! Thank you Fashion Box :)
It's a very complete class. After a few hours I gained the knowledge and confidence to use my own sewing machine.
Loved every minutes of it!
Great class and great tutors, 5 stars all around
I really enjoyed this class. I found the instructor Frank so patient ( which was really helpful as I forgot all of the instructions as soon as I sat down at my machine)and helpful and Incredibly good at teaching. Beginners. I am now able to use a sewing machine confidently, work out how to troubleshoot, sew in an invisible zip and French hem all for £25! I will definitely be booking my next lesson very soon.
What a great introduction to sewing! I didn't realise you could fit some much in 3 hours with multiple students but we learned so much.. from setting up the machine itself, learning all it's functions, to how to correctly stitch.. I didn't even know I wasn't supposed to keep my eye on the needle when sewing, no wonder why my home attempts were so shabby! :) Great new hobby or for those serious about sewing garments at home.. can't wait to go to the make a dress class xx
Amazing. Craig the teacher was patient and had so much knowledge. I went with my sister both of us had never even sewn on a button let alone work a sewing machine. We both came out with a little pouch with an invisible zip. Definitely worth doing.
We learnt some good skills, including how to thread up the machine, different stitches, how to make seams, and ended with making a small makeup bag with an invisible zip.
Really excellent workshop - great pace that kept it constantly interesting without feeling like you were struggling to keep up. Craig had clearly given this workshop many times before so moved things smoothly between quick demonstrations and trying things out individually. I liked that the focus really was on learning to sew rather than on simply having a fun time (unlike the the "BYOB and craft" workshops you see a lot of, which are fun but where the emphasis is not so much on mastering the craft).
Very informative. Found it useful and our tutor s Francis was quite knowledgable
The teacher (Jason? Sorry, I cannot remember his name) was excellent and despite the confusion with some people turning up at the wrong session and being quite a big class, he kept calm and managed to get through all the material. He was happy to give additional tips to those more advanced and was extremely patient with those of us who are new to machine sewing. He managed to help everyone and answer all questions despite the time constraints! He used great analogies and metaphors and made sure to remind us not to be intimidated. I highly recommend this class to anyone who has never touched a sewing machine, but other in the class who have sewed using a machine also said they learnt a lot, especially as he goes through alternative methods and little tips and tricks. We learnt how to do a hidden zip, which I seriously thought was advanced, but he made it so easy :)
The class was cancelled
At the end of this session you will know how to set-up your sewing machine, understand its settings and attachments, how to sew seams and insert an invisible zip. Similar courses seem to cover the same content over a longer period of time and charge considerably more. This is a nice, concise course at a great price with a friendly, patient tutor and a Dolly Parton soundtrack. Excellent value.
It was great!
Let us know your opinion about the workshop. (optional) It was great and beyond my expectation.
I really enjoyed the class, Craig was very helpful and took time to explain and show things we didn't understand. Answered all the questions about sewing and let us understand all the ways and techniques to use a sewing machine. Class was fun, interesting and not boring at all! Can't wait to continue learning more steps to improve my sewing skills!
Very good introduction class! I was completely new to sewing and this fulfilled my expectations. Although I found the pace quite quick sometime I was really pleased with everything the class covered. Couldn't expect better introduction!
The workshop is very thorough for beginners, the tasks are simple and easy to follow. It definitely helps to build confidence on the sewing machine especially it is your first time using it.
Such an informative class. Didn't expect to learn so much within 3 hours! Will be booking another class soon :)
The 3 hours passed very quickly with clear explanations throughout and I learnt to sew a zip and a French seam as well as develop confidence with the machine overall. Would definitely recommend for the novice as a first step into sewing !
Fashion box introduction to sewing was really good. Very well structured. Host was attentive and patient with all the learners. Will recommend fashion box to any one interested in learning to sew. I will be booking other classes with them.
Fashion box introduction to sewing was really good. Very well structured. Host was attentive and patient with all the learners. Will recommend fashion box to any one interested in learning to sew. I will be booking other classes with them.
The trainer was lovely and the training at a good pace
I really enjoyed this course and found it very informative. Learned how to do an invisible zip, plus a French seam, with lots of time to practice getting to grips with threading and setting up the machine and changing feet etc. I am no longer afraid to start using my recently purchased machine.
Really good course. Very enjoyable and learnt some new skills.
This 3hr workshop was the perfect introduction to sewing. Our teacher Craig was great at explaining everything and was also incredibly aware of potential 'things that could go wrong' and so explained how to fix or avoid these potential mishaps. I will be recommending this workshop to everyone I know as it was fun, I met other great like minded people and of course I can now sew with confidence as I know what I am doing! Many thanks again Craig!
A really great class everything was set up and ready to go. I'm not a complete beginner but the pace was just right- Craig went through all the machine basics and we made a bag with an invisible zip which was a nice achievement. Excellent value for money too. I've signed up for another full day class 😀
This was a good intro to sewing for complete beginners or people wishing to refresh their ability to do the basics. It could have been 30 minutes longer, though to give the slower ones a bit of breathing space.
relaxed atmosphere and fun class. highly recommended!
Excellent tutor, good class
Really enjoyed this class! I was a bit nervous as I hadn't used a sewing machine in 20 years but the instructions were very clear and helpful and I learned so much! I feel much more confident about the basics after this class and look forward to taking further classes. The teacher was obviously a pro but was able to simplify explanations for complete beginners.
Loved it!! Craig was great !
Learnt more than expected. A lot to take in over a few hours so didn't feel like I quite enough time to take it all in, but still managed to finish the job by end of class, and was great! Definitely looking into doing more sewing workshops.
I really enjoyed! The istructor was really good, funny and calm. My group was small and it seems we all had a great learning experience! Will continue with the other courses they offer!
Great three hours... on the hottest day of this year!
I really enjoyed the sewing tutorial and the fact that we were able to take our own knitted item home was a nice touch. No need to be so judgmental on latecomers especially when only 2-3 minutes late.
I went to the beginner's sewing class and really enjoyed it. We were a group of 5 and Lindsey was a wonderful teacher. I am planning to book more workshops very soon. The atmosphere was great, the location close to the tube station. I loved it!
I LOVED this class! Brilliant teacher and really relaxed setting. I am a complete novice but was able to successfully make a little makeup bag. The teacher shows you a stage, you go to your machine and give it a go- and if you need help the teacher is on hand, is patient and doesn't make you feel silly for asking for help! Will be doing this class again to build confidence and get a little more practice in ready for the next class up. I can't recommend it enough - give it a go!
The workshop was great! Craig is super knowledgeable and patient with everyone, I highly recommend it to anyone wanting to learn the sewing basics. Will definitely come back , for the dress, kimono or pattern workshop... :)
I loved this workshop! Lindsay was very supportive and helpful and showed us how to set up our machines and practice different stitches until we were ready to sew our bags. I can't wait to book onto my next course and am grabbing my mum's sewing machine to practice in the meantime. Thanks so much!
Class location
Seven Sisters
Unit 4
718-722 Seven Sisters Road (Entrance on Gourley Street)
N15 5NH
London
Gallery (4)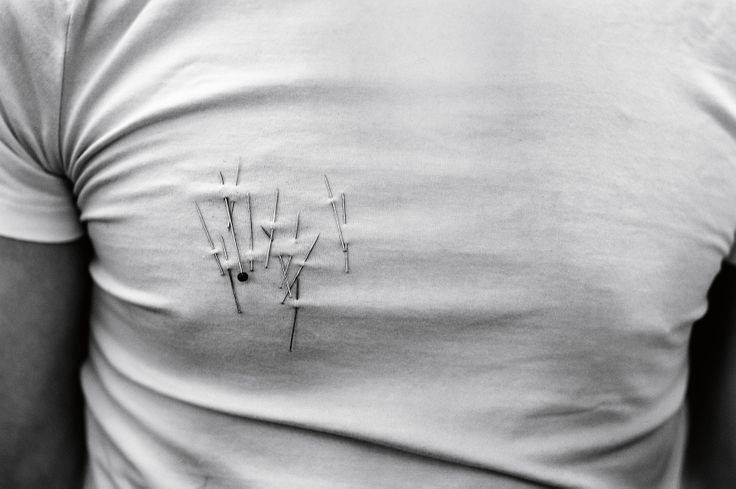 About your host, The Fashion Box
Who we are: The Fashion Box Group was founded in 2013.
After graduating from Central Saint Martins, with a post-graduate degree in Advanced Innovative Pattern Cutting, Craig (Mr Fashion Box!) embarked on a kaleidoscope of successful ventures within the fashion industry. During this time, he has worked alongside a huge selection of fashion houses, new designers and is a mentor to many university lecturers and fashion graduates.
Craig has over 15 years experience in teaching in universities and colleges, as well as with private clients. As a result, he is accomplished at getting the best out of both groups of students and one-to-one situations.
After 7 years at Istituto Marangoni, he left to pursue his dreams of opening his own fashion school, which resulted in The Fashion Box Academy.
Craig is also Head of Fashion at LCCA, and is currently writing a programmes for The London College of Contemporary Arts' MA course in Luxury Fashion Design.
Craig has been the Collection Manager for Qasimi Homme, worked alongside Sadie Clayton, and is currently working on production of a collection for Liberty of London.
Notes
Everything is provided on the day. You're welcome to bring your own machine or use the one provided. (Singer 2250 or 1507) Please note, latecomers of more than 15 minutes will not be allowed entry as this disrupts the rest of the class.
Age Requirement
14
All students under the age of 16 must be accompanied by a parent/guardian.
Flexible cancellation policy
Any class can be cancelled and fully refunded within 24 hours of purchase. See cancellation policy.