Classes
Workshop 305 is now running taster sessions - this pottery and mosaic workshop in Wimbledon offers you a range of experiences from throwing on the wheel to creating unique mosaics.
You may book one or two taster sessions, one for making and then a follow up if you wish to decorate and glaze your piece!
In this workshop
Previous participants have created a diverse range of items, mosaic table tops, door numbers, sink splashbacks, plates, bowls and vases!
This workshop is very hands on with loads of tips for first timers so come along and get stuck in.
Please note: You can only join the taster session if you have not previously been to a Workshop 305 workshop before!
Take Home
All of the pieces that you create are yours to take home.
Select a class time
Wed 30 Jan, 6:00pm - 8:30pm
Wed 6 Feb, 6:00pm - 8:30pm
Wed 13 Feb, 6:00pm - 8:30pm
Wed 13 Mar, 6:00pm - 8:30pm
Wed 20 Mar, 6:00pm - 8:30pm
Wed 1 May, 5:00pm - 7:30pm
Wed 8 May, 5:00pm - 7:30pm
Wed 5 Jun, 5:00pm - 7:30pm
Wed 12 Jun, 5:00pm - 7:30pm
Wed 10 Jul, 5:00pm - 7:30pm
Wed 17 Jul, 5:00pm - 7:30pm
Wed 4 Sep, 5:00pm - 7:30pm
Wed 11 Sep, 5:00pm - 7:30pm
Wed 9 Oct, 5:00pm - 7:30pm
Wed 16 Oct, 5:00pm - 7:30pm
None of the dates work for you? Let the host know and you will be notified when new dates are added.
You will only receive an email from us if new dates are added for this class, you will not receive any marketing emails, and that's a promise!
Obby Guarantee
We ensure quality. If your class doesn't reach your expectations, we'll give your money back.
Very informative and personalised session, tutor was patient and helpful, warm and positive learning environment, would highly recommend.
Had so much fun glazing the pots I made last week. Didn't get to do mosaic - maybe next year!
Reviews
Very informative and personalised session, tutor was patient and helpful, warm and positive learning environment, would highly recommend.
Had so much fun glazing the pots I made last week. Didn't get to do mosaic - maybe next year!
A great afternoon! Everyone was super friendly and helpful, although it's in a bit of an awkward location I'd definitely recommend to anyone looking to have a fun afternoon getting your hands dirty!
I bought this workshop as a birthday gift for my mother. She didn't think she would be any good at it and therefore was very apprehensive about the session. She was pleasently surprised and we both enjoyed everything from start to finish. Our tutor Emily was so patient and helpful. Needless to say we will be back for more.
Great class, lets you try several different techniques and the instructors are so friendly and helpful! Can't wait for the next!
Lovely! I had a really relaxing and creative time. All the staff are really friendly and helpful. Facilities and equipment were just right and tea and biscuits, a very welcome extra!
The taster session was brilliant. The studio is really relaxed and welcoming. You can have a try at anything and the tutors give you all the guidance you need. Would really recommend
My wife and I both really enjoyed it. It was a friendly and relaxed environment. The teachers gave you guidance and some space to experiment. Their enthusiasm and love of clay was apparent and it made us enjoy it even more. Thank you.
I had a great time - 5 stars!
I really enjoyed it. Everyone was friendly and helpful.
Awesome pottery session. Extremely helpful team, fabulous materials and equipment. Wholly recommend.
Very creative , inspiring and relaxed atmosphere, friendly people.The only reason I am giving 4 stars is because of the location-industrial zone, it was a bit scary in the darkness to get there.And one tip-have an idea what do you want to create, at least kind of idea. After all WORTH IT!
Absolutely brilliant time with obby. Myself and my wife decided to try out some pottery and it was fantastic, really got stuck in, got to try wheel throwing and even managed to do some moulds. Really impressed and happy to go again any time.
We had a great time getting to know the different techniques in pottery. The staff was super friendly and made us feel relaxed.
Loved the pottery taster session! Our tutor Sorcha was lovely and very friendly! I really enjoyed being able to try out the wheel, looking forward to glaze the pottery in our next taster session!! :)
Nice spacious and homely workshop. Very friendly staff!
Nice spacious and homely workshop. Very friendly staff!
Another great session where we did the glazing of our small pots from the first session. It would have been even better if we had been given a few samples beforehand as example to get some ideas on different ways how to glaze. Overall, really enjoyed the relaxed atmosphere and it was real fun! Will be signing up for the pottery course!
The Pottery Mosaic Taster session was great.They very kindly listened to what I wanted to do and guided me to all the materials and gave me help and suggestions when ever I asked.It is run in a large room with lots going on and people of every age which mean there is a lovely community spirit.It is rare to see people of so many different ages working alongside one another to be creative.Thank you I will now be doing the whole 10 weeks
Great experience, great teachers, all round great experience. Highly recommend
This was a great session! The atmosphere is very relaxed and friendly and we were given the opportunity to try lots of techniques. It's a great way to try out pottery and mosaic to see if you want to sign up for a full course!
The mosaic taster was so interesting that I shall be joining hopefully the last three weeks of the course. There are many interesting projects to begin and there are piles of mosaics and tiles to make your imagination go wild! Having already had a taster session for Pottery I was able to find my fired work and get it glazed. What a friendly place to have a go and the tutors are very helpful.
Although the place was difficult to find, the atmosphere and teachers were great! Emily helped us a lot with throwing on the wheel and we really enjoyed our time! Looking forward to coming back to do glazing
So relaxed and wonderful!
Loved this taster session. Pottery is lots of fun & the team are all so friendly. If you would like to try the potters wheel then book this taster session today! Thank you!
Great fun, Glad I have learned Pottery, Cannot wait to be back!
Lovely places, lovely staff. They were so helpful and let us be as creative as we wanted. Definitely going back!
Great fun and the teachers are really helpful
We had a great time at the pottery beginners session. Everyone was so welcoming and Mike our teacher was great. Would recommend to anyone. Helen
My fiancee thoroughly enjoyed her evening, Mike was a great teacher and the environment was lovely too.
Very sociable, friendly and a fun way to spend an evening learning a new skill 💖
Would highly recommend! Staff were great and a lovely environment in which to work
Had a great time everyone was friendly and very helpful, there was plenty of parking and learnt a new skill.
Completed a pottery taster session with my partner. Both loved it. It was great fun and would defo recommend to others. Made vases, box and a dish.
Thoroughly enjoyable Pottery session. Patient attentive staff ...and a lovely friendly chilled atmosphere. Would highly recommend !
A blooming lovely way to spend an evening. Plenty of time to try different techniques. Everyone was really friendly too.
Very helpful and informative staff, and a very enjoyable evening for two complete beginners to pottery.
I had a great fun and teachers were very helpful, I made three pieces of items through my class, will go back to glaze them in the future ! Definitely recommend other to try the class
Great fun and our teachers were very patient. The time flew by and looking forward to going to another session
Both my partner and I had a fabulous time. A really knowledgeable team, who had both patience and skill in a lovely working environment with pottery and art on display, some of which could even be purchased. Highly recommend giving it a go!
Class location
Wimbledon
9 Weir Road, Wimbledon
SW19 8UG
London
Gallery (10)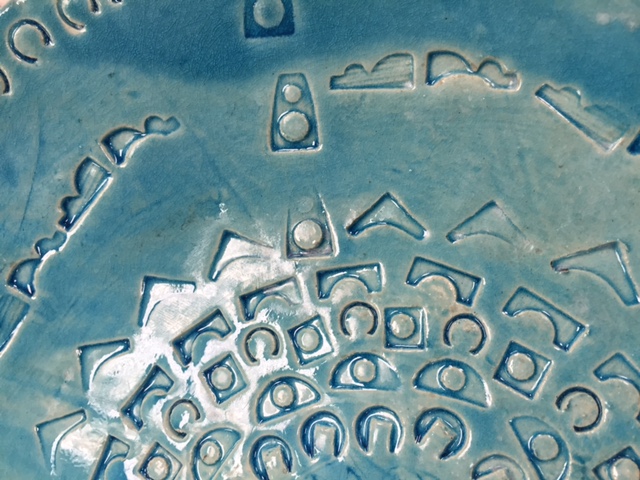 About your host, Workshop 305 Community Interest Company
A social enterprise based in Wimbledon offering pottery, mosaics & print making at evening and weekend workshops.
Workshop 305 have created a relaxed studio atmosphere with a spacious ground floor that is divided into 2 large studios with a kiln room as well as a kitchen/dining area. The fully accessible building allows access for everyone.
Day to day, the workshop has classes for students with disabilities but also runs evening workshops in pottery, mosaics and print making for both adults and children with all abilities.
Our evening and weekend workshops, team building days and specialist workshops all support the work that we do.
FIND US
The nearest tube station is Wimbledon Park.
The nearest train stations are Haydon's Road and Earlsfield.
Buses: 156, 200.
We have ample free parking.
Requirements
Children can book this workshop at a reduced rate. Those under 16 must be accompanied, 16-18 unaccompanied. For all bookings, please click on the **BOOK NOW** button.
Flexible cancellation policy
Any class can be cancelled and fully refunded within 24 hours of purchase. See cancellation policy.