Overview
Workshop 305 is now running taster sessions - this pottery and mosaic workshop in Wimbledon offers you a range of experiences from throwing on the wheel to creating unique mosaics.
You may book one or two taster sessions, one for making and then a follow up if you wish to decorate and glaze your piece!
In this workshop
Previous participants have created a diverse range of items, mosaic table tops, door numbers, sink splashbacks, plates, bowls and vases!
This workshop is very hands on with loads of tips for first timers so come along and get stuck in.
Please note: You can only join the taster session if you have not previously been to a Workshop 305 workshop before!
Take Home
The best 4 pieces of work that you create are yours to take home.
Select a class time
Wed 13 Nov 2019, 6:00pm - 8:30pm
Wed 20 Nov 2019, 6:00pm - 8:30pm
Wed 27 Nov 2019, 6:00pm - 8:30pm
None of the dates work for you? Let the host know and you will be notified when new dates are added.
You will only receive an email from us if new dates are added for this class, you will not receive any marketing emails, and that's a promise!
Obby Guarantee
We ensure quality. If your class doesn't reach your expectations, we'll give your money back.
Very informative and personalised session, tutor was patient and helpful, warm and positive learning environment, would highly recommend.
Had so much fun glazing the pots I made last week. Didn't get to do mosaic - maybe next year!
Reviews
Very informative and personalised session, tutor was patient and helpful, warm and positive learning environment, would highly recommend.
Had so much fun glazing the pots I made last week. Didn't get to do mosaic - maybe next year!
A great afternoon! Everyone was super friendly and helpful, although it's in a bit of an awkward location I'd definitely recommend to anyone looking to have a fun afternoon getting your hands dirty!
I bought this workshop as a birthday gift for my mother. She didn't think she would be any good at it and therefore was very apprehensive about the session. She was pleasently surprised and we both enjoyed everything from start to finish. Our tutor Emily was so patient and helpful. Needless to say we will be back for more.
Great class, lets you try several different techniques and the instructors are so friendly and helpful! Can't wait for the next!
I attended a introduction to pottery workshop just before Christmas. It was a lot fun. The class size was small and intimate which meant plenty of time to get on the wheel and moulding. We were taught some great techniques for both the wheel and moulding. The teachers were patient, friendly, made the class and even let us rest our arms with a midway tea and biscuit break
Really enjoyed the session - it felt like a nice balance of being able to try different things with the clay, plus between being supported by the staff and left to your own devices.
Lovely friendly staff, very welcoming. The venue was easy to find and very interesting to look around all the good work they do there. I bought the taster session as a present for my partner and wasn't expecting to enjoy it so much myself, we are now going to book the next session to glaze the bits we made on the evening.
Really informative and relaxed, definitely recommend on your own or with a friend
Really good workshop that gave a great introduction to ceramics- had a go at hand building and throwing. Staff were very nice and very helpful - definitely would recommend!
Having never made pottery before we didn't know what to expect, the team in Wimbledon made us all very welcome and explained what we could do , taking the time to help /guide us with our pieces. Would of liked more time to use the wheel , but it just means we will have to go back .
Brilliant teachers that were fun and relaxed, loved this taster!
The team were really knowledgable and friendly. It was therapeutic and lovely. Really enjoyable
Friendly and informative tutors. Provided enough guidance when require but allowed plenty of space for creative freedom. Would absolutely recommend.
It was a relaxing and fun session. I'm so glad this was gifted to me as a bday present. The session was well organised and the teachers were very patient and quick to come to your aid if they see you struggling. We were able to try a couple of pottery techniques in one session, throwing and molding which was a great use of time. The only think I would say is I wish we had more time on the throwing wheel because it was so much fun. Will definitely be signing up for the glazing session.
Lovely introductory to the world of Pottery! Well equipped studio space and the team made us all feel very welcome, look forward to returning for the next Glazing session :)
Loved the workshop! Informal environment where we could all make our own pieces but a great introduction and plenty advice throughout. Really enjoyed and great value for money.
This was a great introduction to Pottery. I made 2 pots by moulding the clay around moulds and 1 pot on the wheel. The instruction was detailed but easy to understand and the teacher was onhand to help while I was making my pots. The teachers had real passion and enthusiasm for their work and it made it a fun experience.
Really enjoyed the workshop, thought it was a good introduction to both handmade pottery and throwing , and the ladies were lovely and helpful! giving it 4 star as the timings were a little off, only had about 25 minutes on the throwing whereas the first group had about 40+ minutes. Look forward to collecting my pieces :)
Lovely! I had a really relaxing and creative time. All the staff are really friendly and helpful. Facilities and equipment were just right and tea and biscuits, a very welcome extra!
The taster session was brilliant. The studio is really relaxed and welcoming. You can have a try at anything and the tutors give you all the guidance you need. Would really recommend
My wife and I both really enjoyed it. It was a friendly and relaxed environment. The teachers gave you guidance and some space to experiment. Their enthusiasm and love of clay was apparent and it made us enjoy it even more. Thank you.
I had a great time - 5 stars!
I really enjoyed it. Everyone was friendly and helpful.
Awesome pottery session. Extremely helpful team, fabulous materials and equipment. Wholly recommend.
Very creative , inspiring and relaxed atmosphere, friendly people.The only reason I am giving 4 stars is because of the location-industrial zone, it was a bit scary in the darkness to get there.And one tip-have an idea what do you want to create, at least kind of idea. After all WORTH IT!
Absolutely brilliant time with obby. Myself and my wife decided to try out some pottery and it was fantastic, really got stuck in, got to try wheel throwing and even managed to do some moulds. Really impressed and happy to go again any time.
We had a great time getting to know the different techniques in pottery. The staff was super friendly and made us feel relaxed.
Loved the pottery taster session! Our tutor Sorcha was lovely and very friendly! I really enjoyed being able to try out the wheel, looking forward to glaze the pottery in our next taster session!! :)
Nice spacious and homely workshop. Very friendly staff!
Nice spacious and homely workshop. Very friendly staff!
Another great session where we did the glazing of our small pots from the first session. It would have been even better if we had been given a few samples beforehand as example to get some ideas on different ways how to glaze. Overall, really enjoyed the relaxed atmosphere and it was real fun! Will be signing up for the pottery course!
The Pottery Mosaic Taster session was great.They very kindly listened to what I wanted to do and guided me to all the materials and gave me help and suggestions when ever I asked.It is run in a large room with lots going on and people of every age which mean there is a lovely community spirit.It is rare to see people of so many different ages working alongside one another to be creative.Thank you I will now be doing the whole 10 weeks
Great experience, great teachers, all round great experience. Highly recommend
This was a great session! The atmosphere is very relaxed and friendly and we were given the opportunity to try lots of techniques. It's a great way to try out pottery and mosaic to see if you want to sign up for a full course!
The mosaic taster was so interesting that I shall be joining hopefully the last three weeks of the course. There are many interesting projects to begin and there are piles of mosaics and tiles to make your imagination go wild! Having already had a taster session for Pottery I was able to find my fired work and get it glazed. What a friendly place to have a go and the tutors are very helpful.
Although the place was difficult to find, the atmosphere and teachers were great! Emily helped us a lot with throwing on the wheel and we really enjoyed our time! Looking forward to coming back to do glazing
So relaxed and wonderful!
Loved this taster session. Pottery is lots of fun & the team are all so friendly. If you would like to try the potters wheel then book this taster session today! Thank you!
Great fun, Glad I have learned Pottery, Cannot wait to be back!
Lovely places, lovely staff. They were so helpful and let us be as creative as we wanted. Definitely going back!
Great fun and the teachers are really helpful
We had a great time at the pottery beginners session. Everyone was so welcoming and Mike our teacher was great. Would recommend to anyone. Helen
My fiancee thoroughly enjoyed her evening, Mike was a great teacher and the environment was lovely too.
Very sociable, friendly and a fun way to spend an evening learning a new skill 💖
Would highly recommend! Staff were great and a lovely environment in which to work
Had a great time everyone was friendly and very helpful, there was plenty of parking and learnt a new skill.
Completed a pottery taster session with my partner. Both loved it. It was great fun and would defo recommend to others. Made vases, box and a dish.
Thoroughly enjoyable Pottery session. Patient attentive staff ...and a lovely friendly chilled atmosphere. Would highly recommend !
A blooming lovely way to spend an evening. Plenty of time to try different techniques. Everyone was really friendly too.
Very helpful and informative staff, and a very enjoyable evening for two complete beginners to pottery.
I had a great fun and teachers were very helpful, I made three pieces of items through my class, will go back to glaze them in the future ! Definitely recommend other to try the class
Great fun and our teachers were very patient. The time flew by and looking forward to going to another session
Both my partner and I had a fabulous time. A really knowledgeable team, who had both patience and skill in a lovely working environment with pottery and art on display, some of which could even be purchased. Highly recommend giving it a go!
Lovely and engaging team. Loved the experience and I'm planing to go back for more fun! I recommend to book the glazing class together as they are both great experiences!
Really loved this session. The workshop is calming and lots of fun stuff to look at around the walls. Working in a corporate office but being quite arty at heart, I really loved being here for a few hours. It is so calm, after the running around I do daily in my job! Very much considering doing a full course as I enjoyed it so much The girls at the workshop are all very nice and know their stuff. Great teachers, and very patient. Went through techniques such as: - pottery on the wheel - hand building with different techniques - using moulds - using stamps to pattern the clay I wll be returning to Glaze, very soon - and discuss full courses. Thanks team, Sam -
I really enjoyed tgis f7n as it was an amazing way to express my creativity and what is going on in my life at the moment. I would highly reccommend this class. The teachers were really great as they helped you on anything yiu were unsyre of and they demostrated the steps very well. You could choose up to 4 things to make including anything made by hand and also made on the wheel. It would be abpleasure to come agin, Aglaé
This session was great, really informative, great teachers and really good fun! We were shown a number of different techniques and learnt how to use the potters wheel. The teachers were patient, very knowledgeable and friendly. I found the session very relaxing as it's in a very nice, calm environment.
Thanks for a fantastic session trying pottery for the first time. Very knowledgeable teachers helped me with my very own bowl and tea light holders. Will be booking the glazing session and in the near future will sign up to a longer course to really learn the intricacies of pottery, especially the wheel.
The Pottery Taster Session was brilliant, my girlfriend and I had a great time! The people running it were lovely, funny and helpful. It was exciting to learn a new skill, and a good laugh when it didn't go quite to plan on the wheel. We can't wait to come back and glaze our creations :)
I really enjoyed this class. I could try 2 pottery techniques in just enough time to make 3 nice pots. The teachers are really nice and give plenty of techniques and advices to help you doing the best work possible
Our pottery taster workshop was so much fun, and the ladies taking the class were so lovely and helpful. We learnt so much more than what I was expecting. The teachers really took such an interest in everyone's work and gave you hints and tips on how to make things better :D
We came to the Pottery session on Weds 13 February and had a great time - and were even pleased with some of the pots we made! :) It was great fun, the teachers were really helpful and friendly, and we particularly enjoyed the opportunity to have a go on the wheel. Thank you!
In this pottery taster session we learnt how to prepare the clay before working with it. We also learnt about the differnt techniques involved in modelling and using the wheel. The teachers were very helpful and gave hands on support were needed. The venue was a decent sized space and had plenty of tools and equipment for all the students in the class. I had a great time and look forwards to the glazing class
We learned how to hand make pottery, and throw a bowl! The teachers were all super friendly and helpful very approachable, and we had a great laugh. The venue was easy to get to, had lots of parking and the workshop was fully equipped anything we needed.
I had a great time at this workshop! I was late arriving as I'd gotten a little lost on the way. I called up and spoke to Kerry, who was really lovely and offered to come and pick me up. I was a bit nervous at first as the class had already started but Saoirse made me feel very welcome and started filling me in on what I'd missed. I made 3 pieces and had a go at throwing clay on the wheel, which as great fun! It was such a fun evening, I can't wait to go back a do a glazing session. I would thoroughly recommend this place for anyone who likes to get creative and fancies trying out pottery! I will be recommending it to friends!
The venue was wonderfully laid out displaying art for sale made by others who attend the venue. Easy parking. The teachers were lovely; patient and knowledgeable and made us feel welcomed. It was a birthday gift to me and we learnt a number of things during our two hour lesson including using the potters wheel. We enjoyed ourselves so much we booked onto the glazing class to decorate what we made. I highly recommend this course.
I had a fantastic time - the teachers were wonderful and allowed me to be creative! Loved it, and would highly recommend the Pottery Taster Session.
Absolutely loved the course, I've always wanted to try a pottery class so was delighted when I was given a gift voucher for Christmas and I wasn't disappointed. The teachers are extremely helpful and very patience. Not only do you get the opportunity to create your own clay masterpieces you get to have a go on the pottery wheel, which I found very therapeutic. I can't wait to go back and glaze my pieces. Thank you.
I thought it was very well run and l enjoyed it. The teachers were helpful and informative.
I learnt how to throw on the wheel which was great fun and also how to mould the clay into any shape! The teachers were AMAZING. Caroline (I think!) was so encouraging on the wheel and explained it in a way which made sense and the Irish lady (I'm not even going to attempt to spell her name) was excellent at showing how to use the moulds and make whatever shapes we wanted. She was also hilarious! The venue was lovely and spacious and loved all of the work that was displayed around the place, including the giant whale!
The pottery taster session was excellent, both teachers were really friendly and informative and very patient with my novice pottery skills! The class was great fun and the workshop was really creative and inspiring. Thank you!
The class was absolutely great, both the teachers were really friendly and super helpful. It was an incredibly enjoyable evening and really interesting to learn about the different methods of making pottery, both freehand and the techniques on the wheel too. All in all a really fantastic experience - would definitely recommend!
Great class, very relaxed and not too structured (in the best possible way)! Thanks again!
The teachers were so lovely and helpful. I learnt how to use a pottery wheel and produce a bowl that actually looked like a bowl! I really liked the demonstration that was given for how to use the pottery wheel, it made it much easier to then have a play. I would highly recommend.
The teachers were really friendly and helpful. I learnt how to use a pottery wheel and some techniques to create different shaped pots. It was great fun, really enjoyable and relaxing after a busy day at work!
Fantastic workshop, time flew by! Teachers were both fantastic and let you get hands on with everything, was lots of fun!
The location is a little out of the way, but don't let that put you off! Thoroughly enjoyed the workshop, the tutors were really friendly and approachable, full of good ideas and support. Looking forward to going back to put the finishing glaze on!
Great class - fantastic teachers. Can't wait to go back!
Fabbbb class!
Brilliant class - loved it!
Venue was perfect, plenty of space & equipment, a fourth wheel would of meant more time to experiment. Both teachers were very patient & helped without being condescending.We learnt how to create & had fun .only criticism is a schedule for a shared amount of time on the wheel would be a good idea.
It was good fun! Both teachers were very nice and helpful and without any knowledge prior to the session we managed to get some beautiful things done!
Lovely experience to enjoy an evening with friends learning new skills and creating beautiful things!
The pottery session was amazing! I had an opportunity to use pottery wheel as well as learn a little bit about hand building. It was a great experience and I can't wait to glaze my work on the next session. :)
Highly recommend! Had a really lovely night learning how to throw. Super relaxed environment and I learnt so much! Thank you ladies ! Can't wait to come back to glaze my bowl :)
I had an absolutely wonderful time at the Pottery Taster Class. Kerry and her team were welcoming and informative. As a local resident I can't believe it has taken me to long to find this little gem but I will definitely be back.
I had never done any pottery before so I learned all the basics, including using the wheel. Both instructors were really patient, informative and helpful. I love the setting and workshop. A great way to spend an evening and learn something new.
Really informative teachers. Enjoyed the wheel part of the session.
I really enjoyed the taster class and am already planning to go back to blaze my pieces, as well as looking to book a throwing course! The two women leading the workshop were extremely knowledgeable and very approachable. Would absolutely recommend Workshop305 and their courses!
This was a really great taster class, the workshop leaders were really approachable and knowledgeable. Definitely going back to glaze my pieces!
Really enjoyed the session. Both instructors were really informative and helpful.
We did some hand building as well as some throwing on the wheel. The teachers were great and we thoroughly enjoyed it.
The class was fantastic with 2.5 hours going by in a flash. The teachers were really skilled, carried tons of patience, were super friendly and gave great guidance throughput. Would thoroughly recommend anyone who want to try a bit of clay work and spinning pottery.
Friendly instructors and a very useful beginner's introduction to pottery. The session was split into throwing clay and then working with pre-cut pieces and we ended up with some nice pieces to glaze.
After initial difficulties to find the venue, the pottery taster session at Workshop 305 was a fun experience! I had never done pottery before so I was grateful for the helpful introduction and tips. We had the opportunity to do both throwing on the wheel and creating our very own pottery. The tutors were very helpful and patient at all times. I can't wait to come back and glaze my "masterpieces"!
Lovely relaxed Saturday afternoon
It was good experience for the first time in Pottery ! Tutors were very kind and helpful :)
It was really great and the staff are amazing in their own way.
Great class, Workshop 305 was a great place to go and get an introduction into pottery. After a long time of wanting to do a course this was the best way for me to decide to splash out and do a full course. The girls that took the class gave good clear instructions and helped all the way. Looking forward to returning and glazing my pieces soon.
Really lovely teachers and we had a lot of fun. Fantastic activity to take your mind off a busy day at work :)
Great class - managed to get a number of hand built pieces completed and ready to be fired plus we got to try out using the pottery wheel! The teachers were very informative and friendly and helped us to build great quality pieces like mugs and bowls that we will be able to use.
Lovely afternoon making pottery and using the pottery wheel. Would highly recommend. Teachers were Brilliant and helpful. Great for a girly day out.!
Excellent instructors and demonstrations. Fantastic resources. Would definitely recommend.
Lovely morning making pottery. The teachers were very helpful and gave us great ideas. Would defo recommend this to a friend. Lovely for a girls day out.!
We had such a nice time at the Pottery Taster Session. It was really well structured and we had the opportunity to create 4 items each. We can't wait to glaze and paint them! ;)
Excellent session! The teachers were friendly and explained the processes well!
I really enjoyed the Pottery Taster Session class, it was very informative, creative and practical. The tutors were really helpful. Thank You for a great class.
Fantastic experience. We learnt so much on how to begin working with clay and got to make and keep 4 pieces each! We are now booking onto the glazing class. A really fun and insightful evening!
Fantastic class. Lots of practical advice, fun evening and we got to create some usable pieces! Booking on to the glazing class now to finishing them off
I took a pottery taster session. Great location near Wimbledon. Friendly teaching staff. I really enjoyed the session and it was a relaxing time.
The session was incredible, I learned a lot in the short time we had and thoroughly enjoyed myself. I will definitely be back for more classes. My only feedback is it would have been nice if the teacher was a bit more encouraging and engaging with the students e.g. going around and checking work and offering help, ideas etc. As I would've liked to take advantage of her experience and creativity a bit more. Her explanations and showing of techniques in the beginning was very informative and helpful however. Overall a lovely and unique way to spend an evening.
Loved this taster session. Really good demonstration and help from tutors and lots of opportunity to try things
A lovely way to spend a Wednesday evening; the staff were really friendly and helpful and it was a fab, relaxed atmosphere. Excellent value for money!
It was awesome. You can make whatever you want. Kind teachers and comfort atmosphere.
Very good intro to pottery making - we made one piece on the wheel and a number using other techniques. Excited to see (and glaze!) the final products!
Really enjoyed my first go on the pottery wheel - clear and easy instructions and had a lot of fun! Am looking forward to going back to glaze my pieces
the working space had a very relaxed, easy atmosphere and I felt free to be creative whilst also receiving helpful advice from the teachers. the class offered a wide array of skills to learn that gave me the opportunity to expand my ability and develop better technique. Throwing on the wheel was the highlight of the session for me, however, it was more restricting in terms of creativity, as it demands more confidence, which comes with practice. overall it was a very enjoyable experience, would recommend to all ages. it left me wanting more and I am excited to return and glaze my pots and see how they turned out.
It was a great class, and I got to make 4 coasters, a bowl and a pot on the wheel throwing. Overal a fun, therapeautic clas with knowledgable teachers. Would recommend highly - I have even booked my glazing class too.
Nice place, nice people. But I was hoping to spend much more time at the wheel. Only about 15 minutes was spent on the wheel.
Really good class
We thoroughly enjoyed the pottery session and the instructors were great. The time flew by, but we had enough time to get a good taste of both hand building and throwing. Would definitely recommend the class.
Excellent class, teachers were very helpful and friendly and it was really fun!
We really enjoyed the session! Great experience getting to learn a couple of new techniques. Heading back to pick up our works soon!
Kind and knowledgeable teachers with great facilities! Really enjoyed it.
Fun and helpful for beginners like me!
Thoroughly enjoyed the class, friendly staff, location was easily found and parking was excellent
Super class, fun and informal, with plenty of time to learn at our own pace.
Really fun class, we were able to make some nice pieces.
I had my first experience of the pottery wheel and loved it. The teachers were very friendly and helpful. The venue was big and spacious.
a relaxing evening
I have always wanted to have a go at the pottery wheel, this gave me the chance too. I really enjoyed it, it helped by having such lovely teachers. The teachers answered all our questions and gave very good instructions. With the instructions on how to get there, it was easy to find. The hospitality was amazing and the studio was big and spacious.
I have always wanted to have a go at the pottery wheel, this gave me the chance too. I really enjoyed it, it helped by having such lovely teachers. The teachers answered all our questions and gave very good instructions. With the instructions on how to get there, it was easy to find. The hospitality was amazing and the studio was big and spacious.
Great class, very informative and enjoyed doing both hand modelling and having a go on the wheel. Looking forward to the glazing class to glaze my pieces!
I took my 8 year old son along to a Pottery taster session last night and we both had a wonderful time! The instructors, the space, the equipment and the tuition were all top notch and it was great to finally be able to 'throw' pottery using a wheel...most places don't seem to have that equipment. I really recommend this experience for young and old as it is was fun andwe made some lovely pottery that we'll actually be able to use as it looks so great! Thanks! Julie
Brilliantly led, lots of help given. Very enjoyable evening!
Really enjoyed the workshop, good fun and good value.
Brilliant! Affordable, great pacing, teaching.
Really good class! Lots of help and ideas from the teachers. Would recommend.
Fab workshop - clear instructions from very friendly teachers, good balance of direction and free reign to experiment! Would definitely go again
The teachers are so friendly and welcoming at this workshop. It's fantastic for beginners to get a feel for the different pottery styles! It is quite hard to find, definitely look for Weir Road on the map as there are two L&R scaffolding's on google in the area.
Wonderful experience with wonderful instructors
Class location
Wimbledon
9 Weir Road, Wimbledon
SW19 8UG
London
Gallery (9)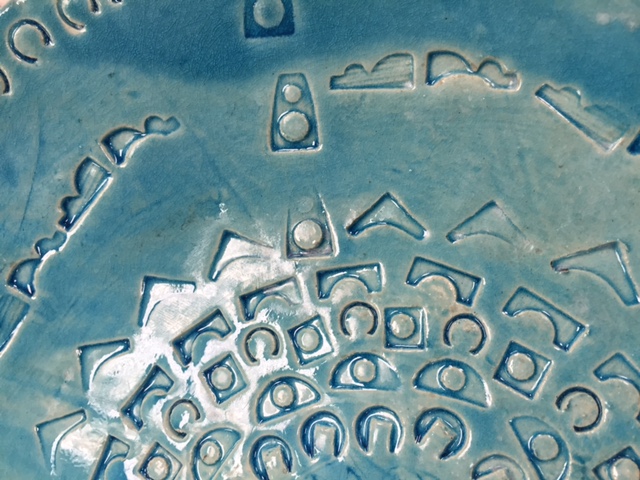 About your host, Workshop 305 Community Interest Company
A social enterprise based in Wimbledon offering pottery, mosaics & print making at evening and weekend workshops.
Workshop 305 have created a relaxed studio atmosphere with a spacious ground floor that is divided into 2 large studios with a kiln room as well as a kitchen/dining area. The fully accessible building allows access for everyone.
Day to day, the workshop has classes for students with disabilities but also runs evening workshops in pottery, mosaics and print making for both adults and children with all abilities.
Our evening and weekend workshops, team building days and specialist workshops all support the work that we do.
FIND US
The nearest tube station is Wimbledon Park.
The nearest train stations are Haydon's Road and Earlsfield.
Buses: 156, 200.
We have ample free parking.
Age Requirement
8
All students under the age of 16 must be accompanied by a parent/guardian.
Flexible cancellation policy
Any class can be cancelled and fully refunded within 24 hours of purchase. See cancellation policy.