Upholstery is a trade that has been passed down from generation to generation, and while there are many different skills required for the job, understanding upholstery materials is vital.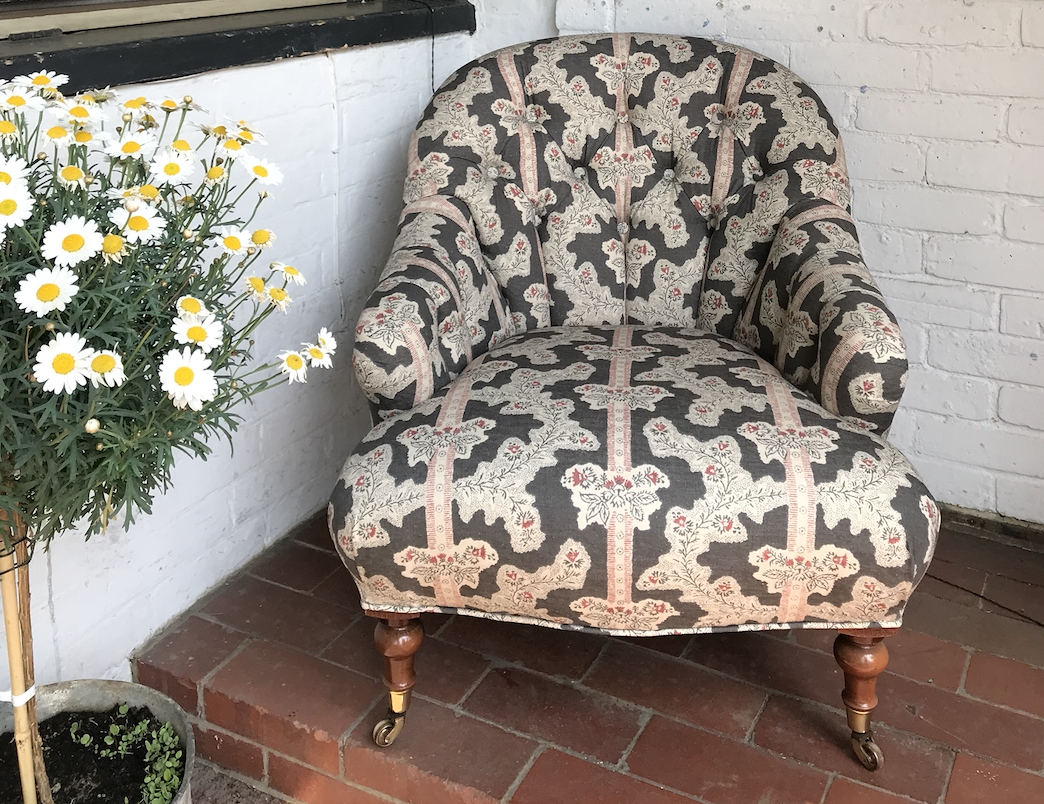 For those wanting to find the best upholstery classes in London, we have put together a list of 8 great courses. These classes will teach you everything you need to know about upholstery, from weekend workshops to intensive long-term courses.
The Top 8 Best Upholstery Courses in London are:
Upcycling Furniture With Expert Tuition
Upholstery Course with Craft My Day
Shoreditch Design Rooms Upholstery Training Centre
Five Day Intensive Course
Learn Upholstery At The Goodlife Centre
12 Week Edge Upholstery Course
Saturday Taster Day with Upholstery Skills Centre
Learn to Sew a Box Cushion Cover
1. Upcycling Furniture With Expert Tuition
Upcycling furniture has never been so easy. This one week course will teach you how to transform anything from an old jewellery box into a chest of drawers with maps or botanical illustrations. You'll learn the skills necessary to recover a drop-in seat chair and, lastly, create designer vintage cushions. Your tutor, Juliette Goggin is on hand throughout the duration of this course - she's an author and broadcaster who can answer any questions that may arise during your time in class.
This course includes one week tutor access for personalised assignment feedback & coaching, one assignment marked by Juliette Goggin and a certificate of completion from Juliette Goggin herself. So, if you're one of those people who love looking for and finding treasures at second-hand shops, car boot sales or street vendors, then this course is perfect for you.
Book now on Obby
2. Upholstery Course with Craft My Day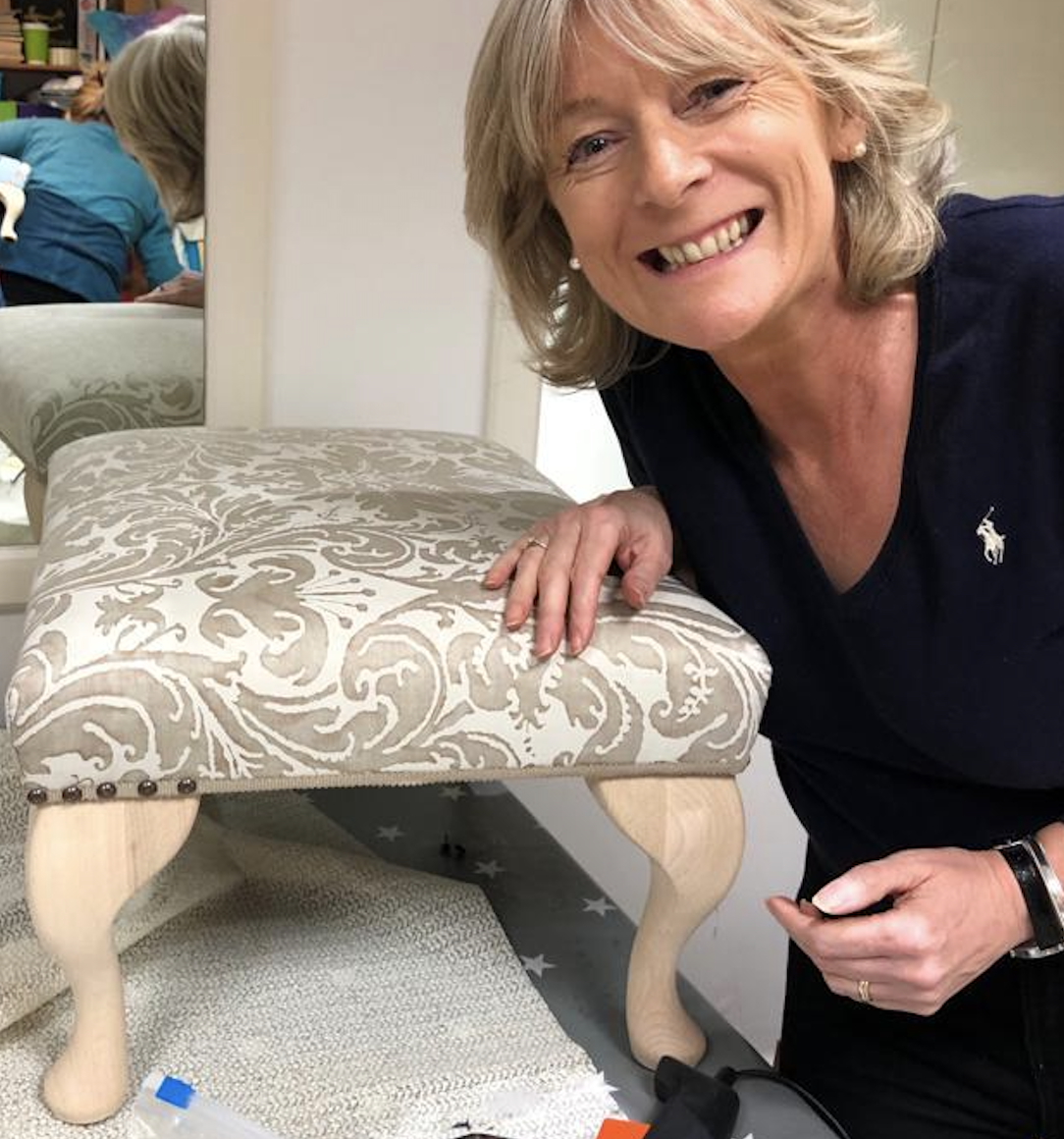 Get ready to build your stool in the foundational course of Upholstery for Beginners. In 4 weeks, you will create a stunning footstall and cover both traditional upholstering techniques and modern methods used today. You'll work with professional Bob Lyons, an established trade member since 1986, learning how he creates his finished products using various foam layers that can be sculpted into shape before bringing fabric on top for decoration.
Each student will go home with a beautiful large footstall that they can be proud of and use for many years. We have some fabric in the studio, which is available at no cost, but there are plenty more options as well. Queen Anne legs are also offered on-site for £19, or you may choose to bring your own legs too - just let us know the first week.
Book now on Obby
3. Shoreditch Design Rooms Upholstery Training Centre
Founded in 2013 by Louise Boyland, Shoreditch Design Rooms is now one of the country's most innovative and successful upholstery training centres. The quality of our programmes is reflected both through certification and leisure classes for those looking to learn a new skill- whether they've had previous experience or not. Their small class sizes ensure that all students receive personalised attention from their instructors while being taught directly by industry leaders.
They pride ourselves on offering high-end courses with low student enrolment, which makes it easier than ever before to get your hands dirty learning this ancient craft at our London based studio's -- we hope you'll take advantage.
SDR Upholstery is a family-run upholstering company with over 30 years of experience. We offer first-class finish and bespoke upholstery services for all your needs, whether you're remodelling an old chair or installing banquettes in the office breakroom. Our workshop specialises in mid-century furniture--we have even been commissioned to restore pieces from the White House.
4. Five Day Intensive Course
You can do an accredited course or leisure courses, and they have different options for AMUSF qualified or non-qualified students. They will always try to accommodate your personal requirements, so don't hesitate - let them know what you want. The Upholstery Qualification Programme is delivered in three stages, with each stage being its own qualification and certificated separately.
The Five Day Intensive Course can be taken at any level of proficiency from beginner to advanced with instruction and guidance given accordingly; it is aimed at people who want to speed up the learning process.
They are based in Battersea, Central London where they have a friendly studio workshop environment.
5. Learn Upholstery At The Goodlife Centre
If you're looking to learn upholstery skills but don't want to take an academic course, then The Goodlife Centre's year-long programme is perfect for you. Their focus will be on developing top quality practical results, and learners can build their standards with professionals. For more information or visiting first, visit them at 20 Tuxedo Road in London NW1 7QN between 10 am - 4 pm Monday - Friday (closed weekends).
An experienced professional upholsterer teaches the unique one-day per week learning course throughout your journey to learn more about their specialist skills. This 36 week-long program will be an excellent introduction for anyone looking to get involved in the industry and take away with their knowledge and experience that cannot be gained from a textbook or academic environment alone.
The course will cover the basics of both traditional and modern processes as required by all professional upholsterers. This reflects the techniques used within the furniture industry but also allows for creativity to push conventional boundaries. One of our tutors often says, "Craftspeople use this technique until someone comes up with a better way".
6. Saturday Surgery Classes at Edge Upholstery
At Edge Upholstery, they believe in craft, creativity, and that 'God is in the detail'. Forgotten furniture and archive pieces are resurrected from their daily decor celebration of design. They offer Saturday Surgery, a monthly class where you can bring along a project of your own - such as a tattered ottoman in need of some TLC, or a sofa you're debating throwing away - and they will help you move forward with it. With morning and afternoon slots available, you can choose whatever time works best for you, and put your weekend to good use!
7. Saturday Taster Day with Upholstery Skills Centre
The Skills Centre is a multi-award winning upholstery training centre with over 100 years of experience in the trade. Who offer flexible course patterns and have excellent tutor to student ratios, ensuring an enjoyable learning environment for all students. Their courses are perfect if you want to retrain or pursue a new career, gain qualifications as an upholsterer or learn it as your hobby. Designers and businesses across Britain use our services every day - so why not get started today?
The Upholstery Skills Centre is a leading establishment for training in upholstering. They offer classes and courses that emphasise learning the skill of upholstery, suitable for all experience levels. Try the Saturday Upholstery Taster Day to get yourself started!
8. Learn to Sew a Box Cushion Cover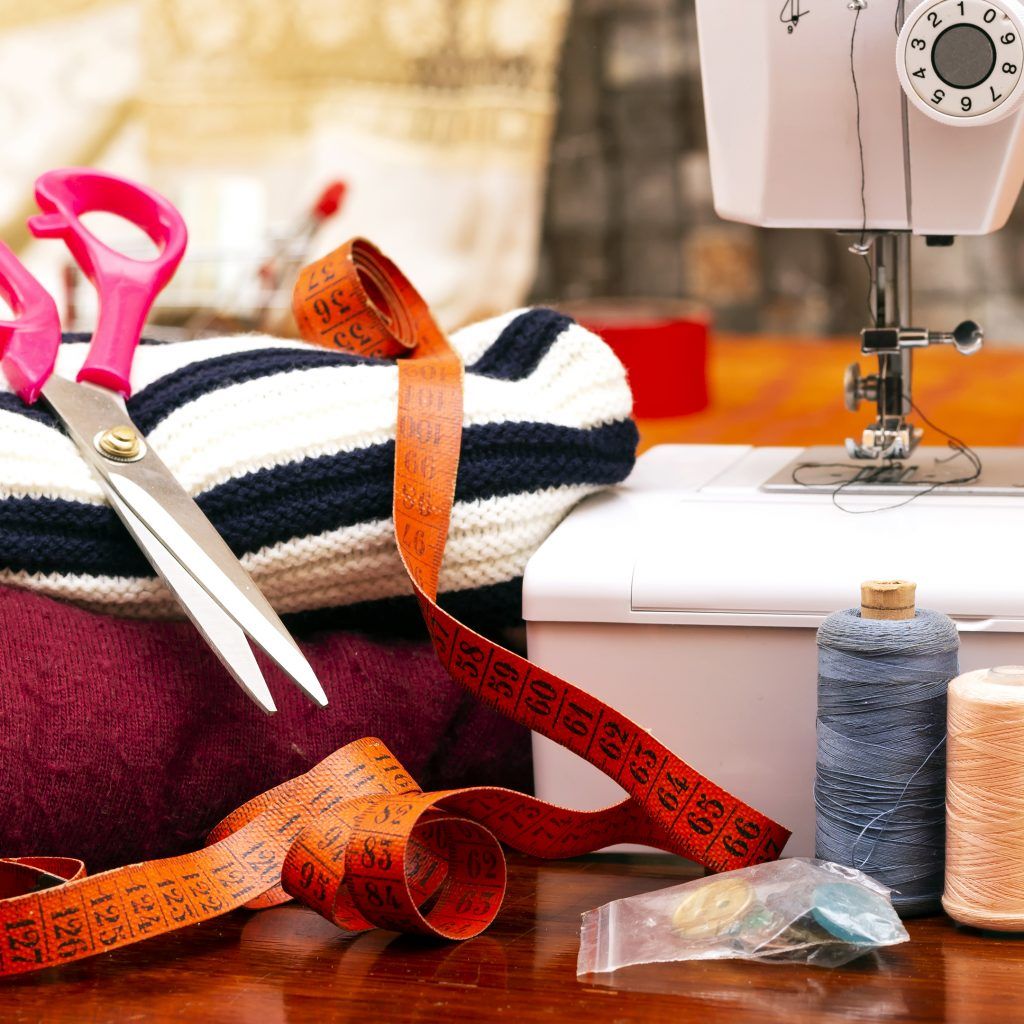 The Upholstery Bureau offer upholstery classes for learning traditional and modern skills - in a fun, supportive workshop environment. With Sara mac, who has opened my new workspace on Catherine Wheel Road in Brentford, just near the water.
It's a hub full of delights with lots more where that came from. You can find her doing one or many treatments at this site if you want to learn how old styles, as well as current trends, are created by skilled artisans like Sara, who take great pride in their craft - it shows too because we get so many compliments about our lovely furnishings. The Box Cushion Cover class is a great one to add to your upholstery arsenal.
Need more advice?
If you enjoyed our round up of the best upholstery courses in London, take a read of some of our other amazing guides and best round ups below. We're sure you'll find something useful, oh - and don't forget to share the love. ‌