Scotland is known for having beautiful sightseeing spots in the great outdoors as well as striking cities with impressive architecture. Glasgow is one of the many beautiful cities in Scotland. Each year millions of tourists flock to Glasgow to discover the sights of this lively city. We have rounded up the top 5 things to do in Glasgow in 2022, so you can visit the best places and participate in the best activities this city has to offer.
---
Top 5 Things to Do in Glasgow in 2022:
Glasgow Botanic Gardens
The Clydeside Distillery
Kelvingrove Art Gallery and Museum
Hand Building Pottery Class with The Milndavie Pottery
The Lighthouse
---
Glasgow Botanic Gardens
Location: North Kelvinside, Glasgow
Want to reconnect with nature? Then during your time in this stunning city, you should definitely visit the Glasgow Botanic Gardens.
Founded in 1817, discover the rich and vibrant history of the Glasgow Botanic Gardens. Families, friends and couples can enjoy the sunset from this scenic spot as the open times of this garden is 7 a.m. until dusk all year round.
Once you have taken in the beautiful sights and got your fix of nature, enjoy a drink and recharge in the onsite tearoom which will open again in spring 2022.
---
The Clydeside Distillery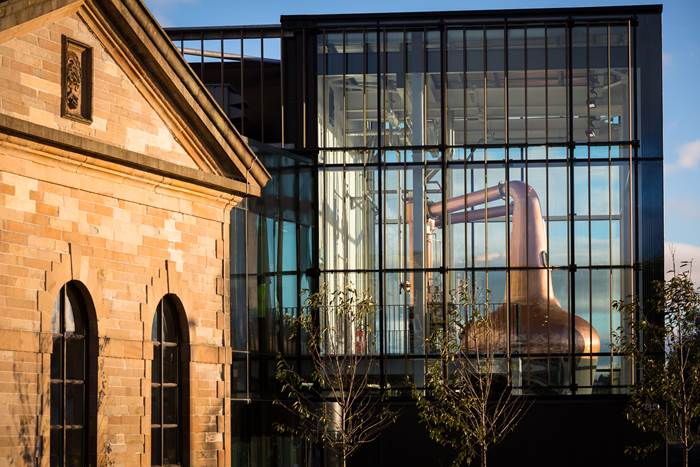 Location: Kelvinhaugh, Glasgow
Situated in the Pumphouse building, a tour of this distillery will enlighten you to the history of the famous Queen's docks.
If whiskey is your drink of choice, a tour around The Clydeside Distillery gives you the chance to understand how your favourite drink is made. Discover every step in the malting process and take a tour of this fascinating distillery.
As well as interactive tours, The Clydeside Distillery also have a range of whiskey tasting experiences so you can discover your new favourite whiskey.
---
Kelvingrove Art Gallery and Museum
Location: Kelvinbridge, Glasgow
Whether you're on a solo trip in Glasgow, exploring the city with your family or sightseeing with your friends, the Kelvingrove Museum should definitely be on everyone's list of things to do in Glasgow.
Since opening in 1901, the Kelvingrove Museum has been home to a broad range of displays and exhibitions. As well as changing exhibitions, the Kelvingrove Museum also has 22 galleries, which makes exploring this museum an exciting activity for those interested in captivating art.
Visiting the Kelvingrove Art Gallery and Museum is also a great activity for tourists that are on a budget, as entry into this fantastic museum is free! If you are wowed during your visit, donations to the Kelvingrove Art Gallery and Museum can be made online or at the venue.
---
Hand Building Pottery Class with The Milndavie Pottery
Location: Strathblane, Stirlingshire
Designed for beginners, this pottery class will teach you how to make pottery pieces using impressive hand building techniques. During this workshops, you will develop your pottery making skills and build your confidence when designing your own personalised pieces.
The team at The Milndavie Pottery are enthusiastic about helping students of all abilities produce creative pottery with confidence. If you are looking for a creative experience in Glasgow, then this pottery class should definitely be on your itinerary of things to do in Glasgow.
---
The Lighthouse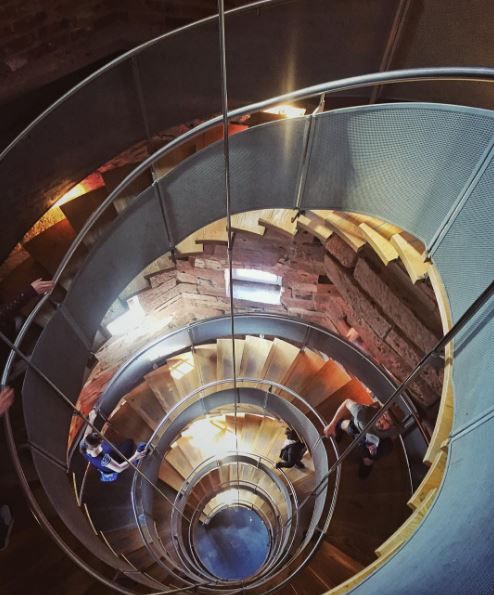 Location: Glasgow City Centre
Interested in architecture and design? Then The Lighthouse should be number one on your list of places to visit in Glasgow!
Located close to Glasgow's popular Merchant City, this historical landmark is a must-see place in Glasgow this year and every year to come!
Explore exhibitions and learn about the history of this compelling sightseeing attraction in Glasgow.
---
Need more advice?
From unique family days out with sightseeing tours and tourist attractions to fun activities for couples, Glasgow has something for everyone. Whether you're interested in museums, gardens, workshops or sightseeing spots, find the top 5 things to do and see in Glasgow in 2022. It's time to discover the many exciting activities and stunning locations this city boasts.
Take a read of some of our other amazing guides and best round ups below. We're sure you'll find something useful, oh - and don't forget to share the love.